Eight games down and ten points on the board for Adrian Heath's Orlando City SC.
While the Lions are only four points off current table-toppers Montreal Impact right now, City haven't truly found their stride so far this term with four draws underlining this fact.
That said, we're certain every single Orlando City SC fan was delighted to snatch a point on the road away at New England Revolution last time out where a 90th minute strike from Carlos Rivas was enough to cancel out Juan Agudelo's second-half strike that gave Jay Heaps' side the initiative.
Back at the Citrus Bowl – or should we say Camping World Stadium – this Friday evening, the Lions quickly embark on their second meeting of the season against New York Red Bulls with Adrian Heath's men having played Jesse Marsch's outfit only two games ago.
With last season's defeated play-off semi-finalists taking everybody by surprise with their slow start so far in 2016, Red Bulls have now racked up two victories in quick succession while looking like their former selves.
With the rejuvenated New Jersey side in O-town to kick off gameweek 10 in MLS, here are all of your headline stats heading into this forthcoming encounter.
2015/16 head-to-head stats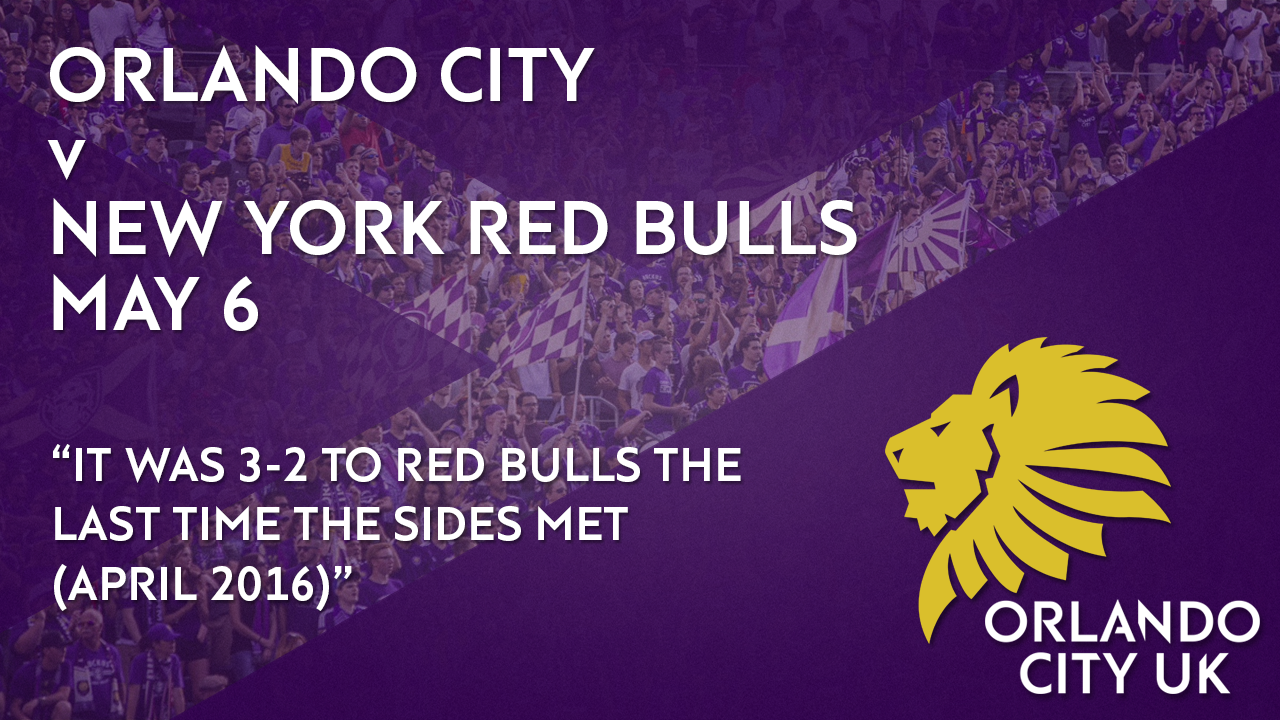 Hot on the heels of Orlando City SC's first match-up against New York Red Bulls this season, we only played Jesse Marsch's side two games ago of course.
Inflicting only the second defeat of the season on our Lions at Red Bull Arena, it all started so well after Cyle Larin opened the scoring inside three minutes.
What followed was a rousing comeback by Red Bulls who took a 3-1 lead through a second-half siege whereby a brace from Bradley Wright-Phillips and a Mike Grella strike all all came within a crazy 10-minute spell.
New York Red Bulls 3 Orlando City SC 2 – Highlights – April 24, 2016 (Credit: Sports Universe)
It could've all been oh so different if referee Hilario Grajeda sent Karl Ouimette off for his clear foul on Cyle Larin when the game was still 0-1 to City.
That said, ESPN analyst Taylor Twellmann reckoned Larin was offside before the play ensued anyway!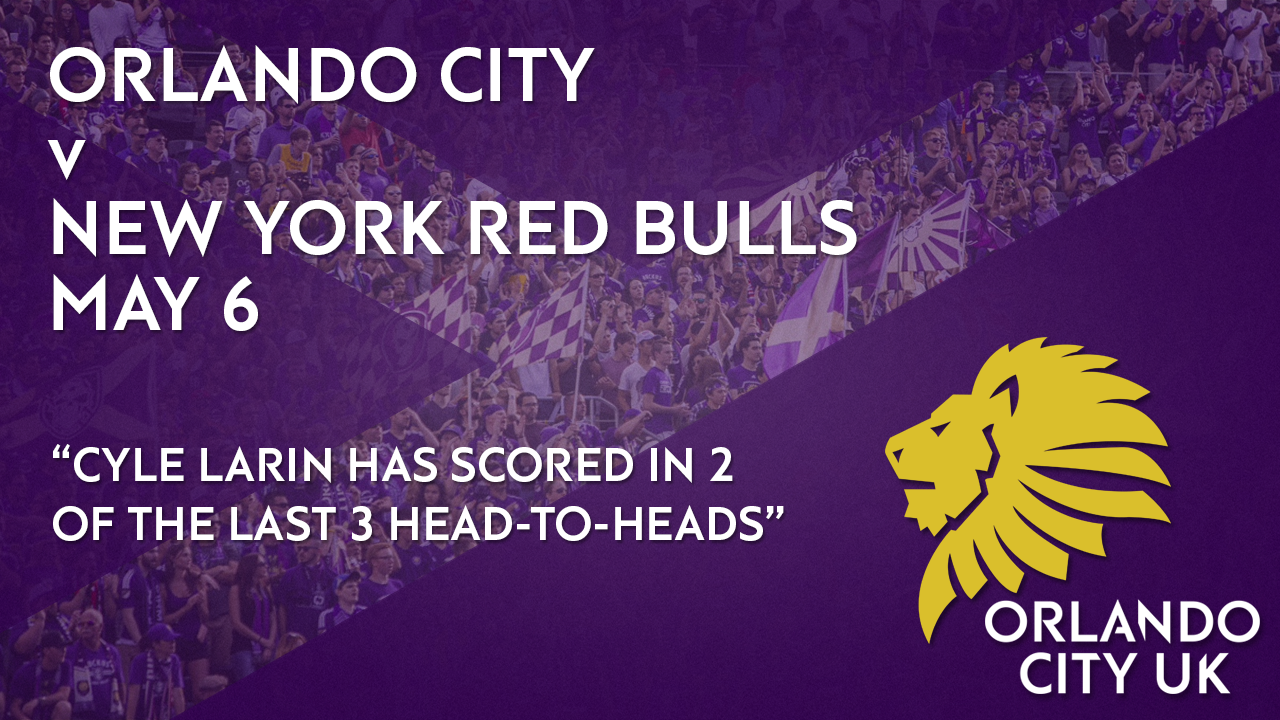 Speaking of that man Cyle Larin, we all know about the Canadian international's pedigree against New York City FC with SIX goals in just THREE appearances against our 2015 expansion rivals but he isn't so bad against New York Red Bulls either!
With FOUR strikes in just TWO appearances against Jesse Marsch's side with last season's hat-trick at Red Bull Arena contributing of course, Larin just loves facing teams from the Empire State!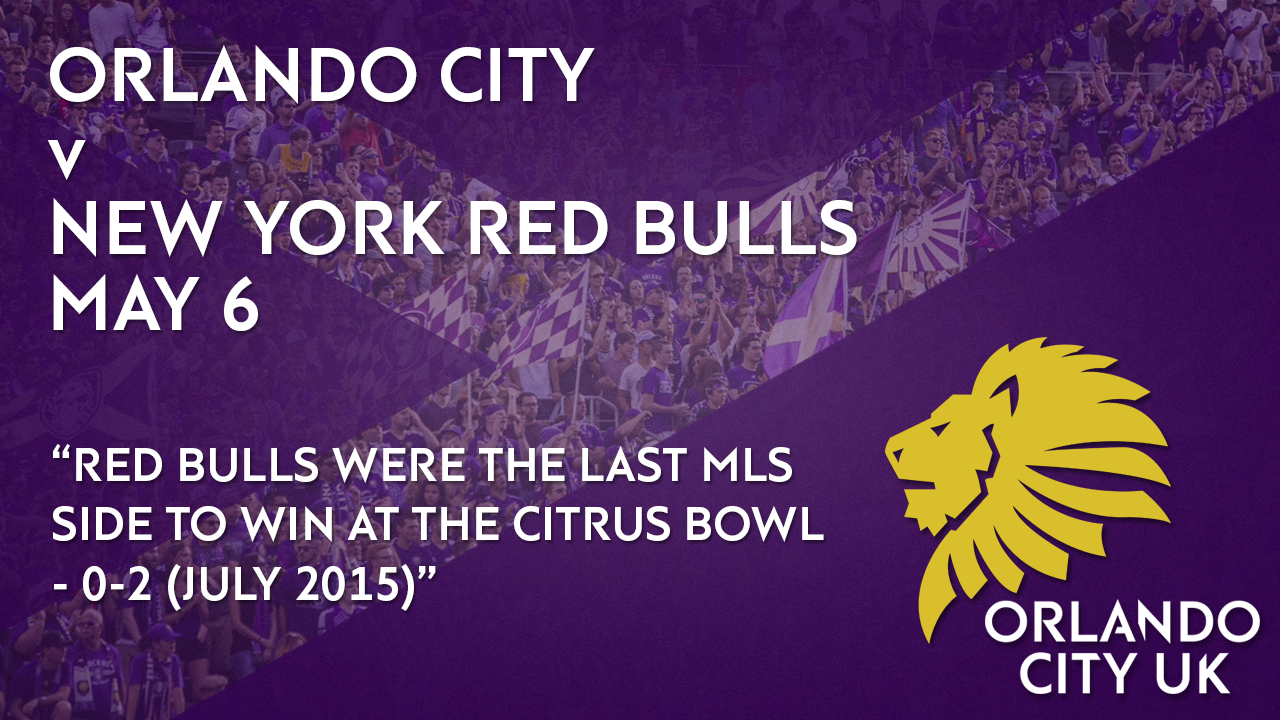 Friday evening's fixture represents the first time since July 2015 that New York Red Bulls have visited Central Florida.
And in all of that time, not a single side in Major League Soccer has been able to inflict defeat on Orlando City SC at the Citrus Bowl with Red Bulls' victory on July 18th being the last time an away side won in front of The Wall!
Safe to say our use of the word 'fortress' isn't over-exaggerated!
Orlando City SC form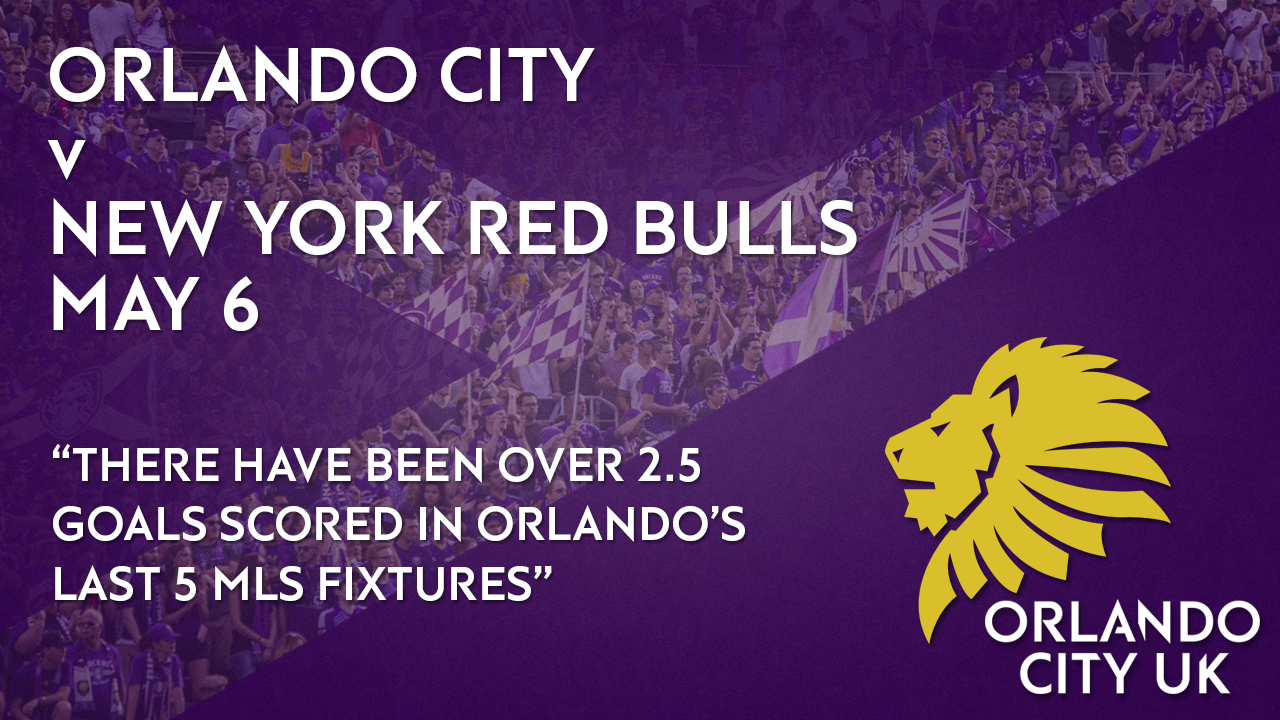 Right here in the UK, us Lions supporters across the pond have been lucky enough to witness many Orlando City SC games having been broadcast live on Sky Sports in recent weeks.
And we reckon the reasoning behind this is the fact that the last FIVE Orlando City SC fixtures have produced OVER 2.5 goals!
Just take a look at the recent results down on paper below to realise that Orlando City SC and 'excitement' go hand-in-hand!
April 3rd 2016 – Orlando City SC 4 Portland Timbers 1
April 8th 2016 – Philadelphia Union 2 Orlando City SC 1
April 17th 2016 – Orlando City SC 2 New England Revolution 2
April 24th 2016 – New York Red Bulls 3 Orlando City SC 2
April 30th 2016 – New England Revolution 2 Orlando City SC 2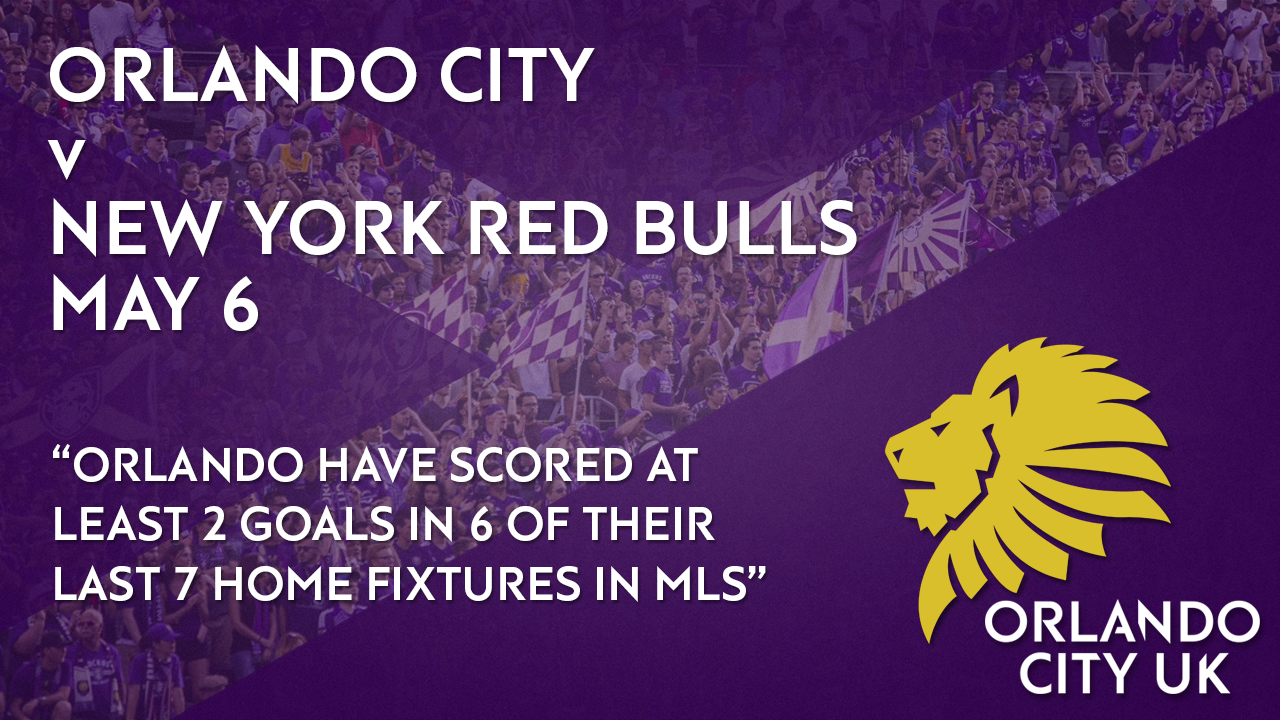 As you would've seen above, for the neutral, Orlando City SC fixtures are arguably the most exciting to watch in all of Major League Soccer!
While it's a roller-coaster ride for us Lions fans of course, what we can take heart from is the fact that goals haven't been hard to come by this term and the end of last season with Adrian Heath's side having produced AT LEAST TWO GOALS in SIX of their last SEVEN home fixtures.
While Cyle Larin is the Lions' top scorer right now as expected, Kevin Molino trails him closely with three goals to the Trinidadian's name and a continued goal haul from the wide man will be crucial as the season progresses.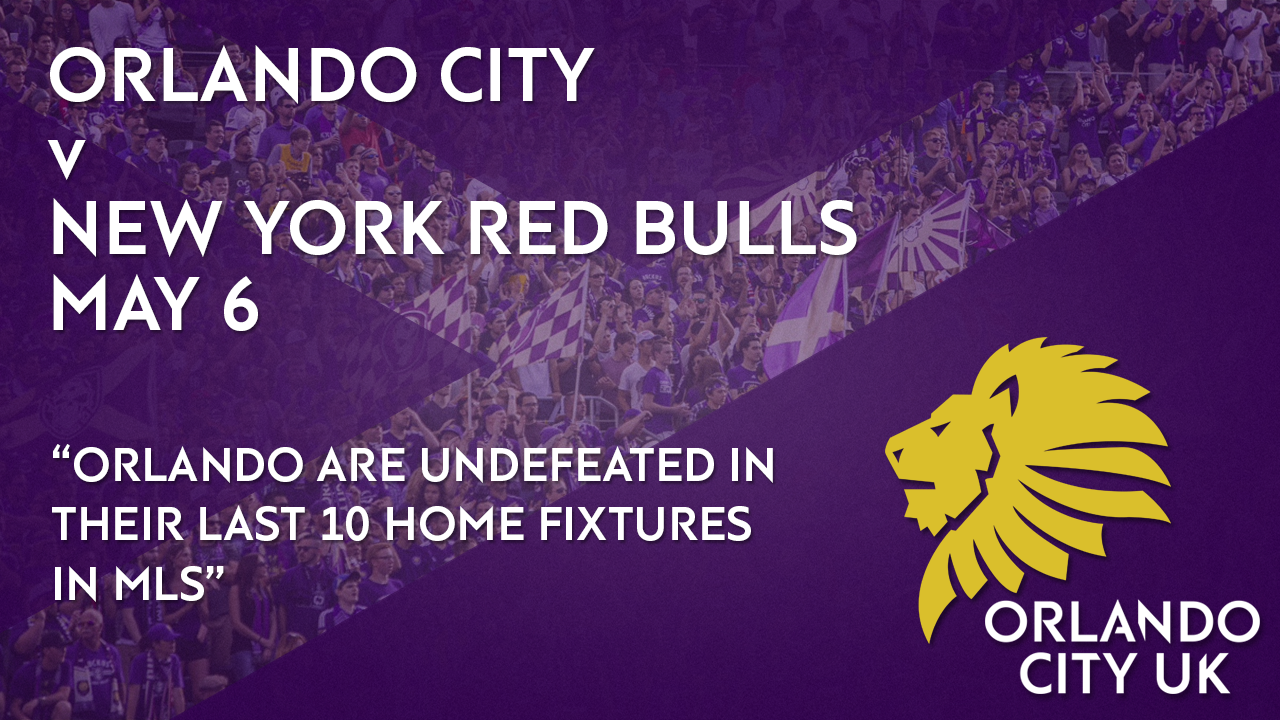 We've already mentioned that New York Red Bulls were the last MLS side to claim a victory at the Citrus Bowl way back in July 2015 and ever since, Orlando City SC have gone undefeated at home.
Not beaten now in a run stretching for 10 home fixtures, this is a record to be proud of although it must be noted that three of Orlando City SC's four home games already this term have resulted in draws.
We really need to start turning these one point hauls at home into three if we're to realise our MLS Cup play-off ambitions come the tail end of the campaign.
New York Red Bulls form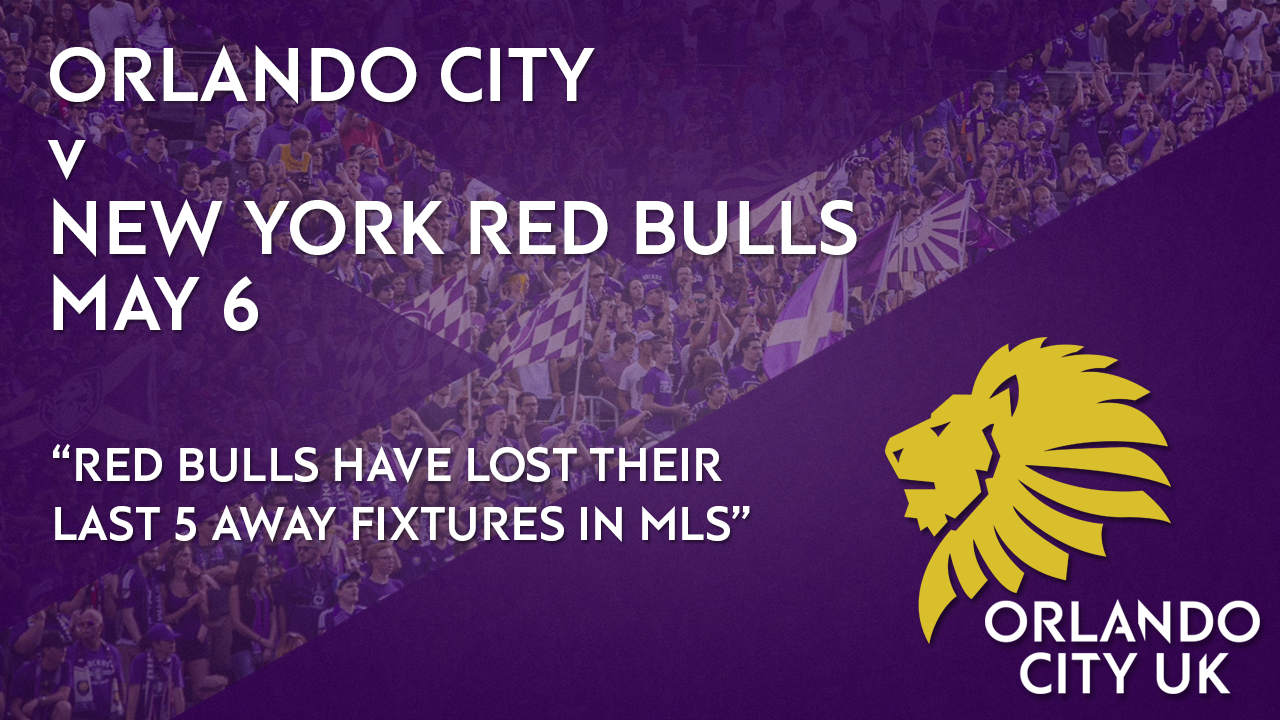 As has been well documented already this season, New York Red Bulls are currently playing catch-up after an unmistakable slow start to the campaign.
Colorado Rapids 2 New York Red Bulls 1 – Highlights – April 16, 2016 (Credit: YAFIFA HD)
Showing signs of life again with two consecutive victories to kick-start their season in recent weeks, what we can't ignore is the fact that Jesse Marsch's men have lost their last FIVE away fixtures in Major League Soccer!
November 22nd 2015 – Columbus Crew 2 New York Red Bulls 0
March 12th 2016 – Montreal Impact 3 New York Red Bulls 0
April 1st 2016 – New England Revolution 1 New York Red Bulls 0
April 13th 2016 – San Jose Earthquakes 2 New York Red Bulls 0
April 16th 2016 – Colorado Rapids 2 New York Red Bulls 1