Playing out their fifth draw of the 2016 Major League Soccer season when tying 1-1 with New York Red Bulls at Camping World Stadium last time out, Orlando City SC currently sit fifth in the Eastern Conference.
Still just four points off current table-toppers Montreal Impact, it is incredibly tight in the East right now but the Lions have only won a single game at home – against Portland Timbers (4-1) – so far this season.
With Adrian Heath having called upon Lions supporters to unite and get behind the team in midweek, Inchy won't be patrolling the touchline in Sunday's fifth road game of the season at Western Conference outfit Sporting Kansas City.
Heath was suspended by MLS this past week for stepping onto the field of play in the 54th minute against New York Red Bulls to throw the ball back into play.
So the Lions will have to cope without the guidance of their manager on the sideline at Children's Mercy Park on Sunday evening.
But anyhow, although Orlando City SC met Sporting Kansas City once in Major League Soccer last season, it wasn't the first time the two sides met with the Lions having clashed with the Missouri club twice back in their USL form.
2015 head-to-head stats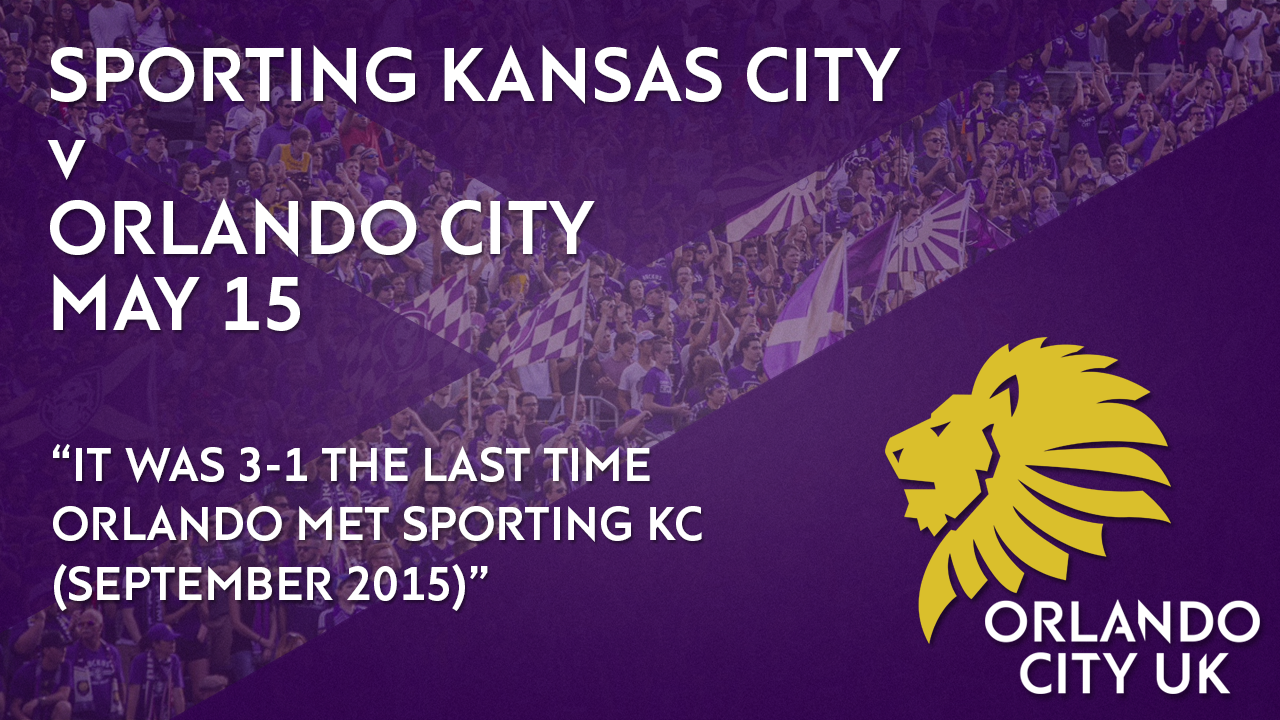 Due to the huge distances clubs have to travel in Major League Soccer, league rules ensure there was only one meeting between Orlando City SC and Sporting Kansas City of the Western Conference last season.
And it was a game to remember for Lions supporters!
With Peter Vermes' side travelling to Central Florida in mid-September 2015, Sporting KC were humbled 3-1 on the night.
Achieving a fast start with Adrian Winter scoring inside three minutes, a Krisztián Németh equaliser on 59 minutes didn't deter the Lions who roared back into action through further strikes from Bryan Róchez (66) and then Winter yet again (72) to seal all three points.
Orlando City SC 3 Sporting Kansas City 1 – Highlights – September 13, 2015 (Credit: Sporting Kansas City)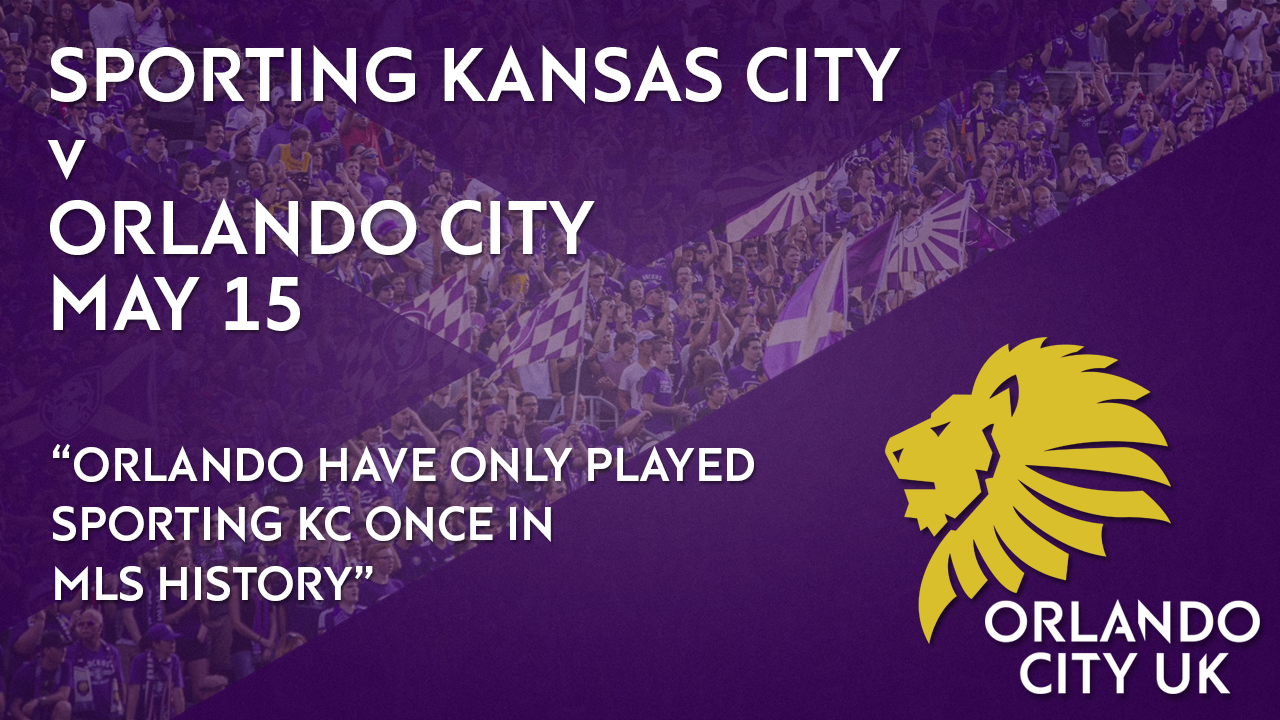 Given there was only one fixture against Sporting Kansas City last season, naturally the teams have only faced off once in Major League Soccer history.
But referring to our 'Fixture Focus' breakdown above, the Lions met Sporting KC twice in the US Open Cup between 2012 and 2013 with Orlando City SC shading victories at two to Sporting Kansas City's one in three overall meetings.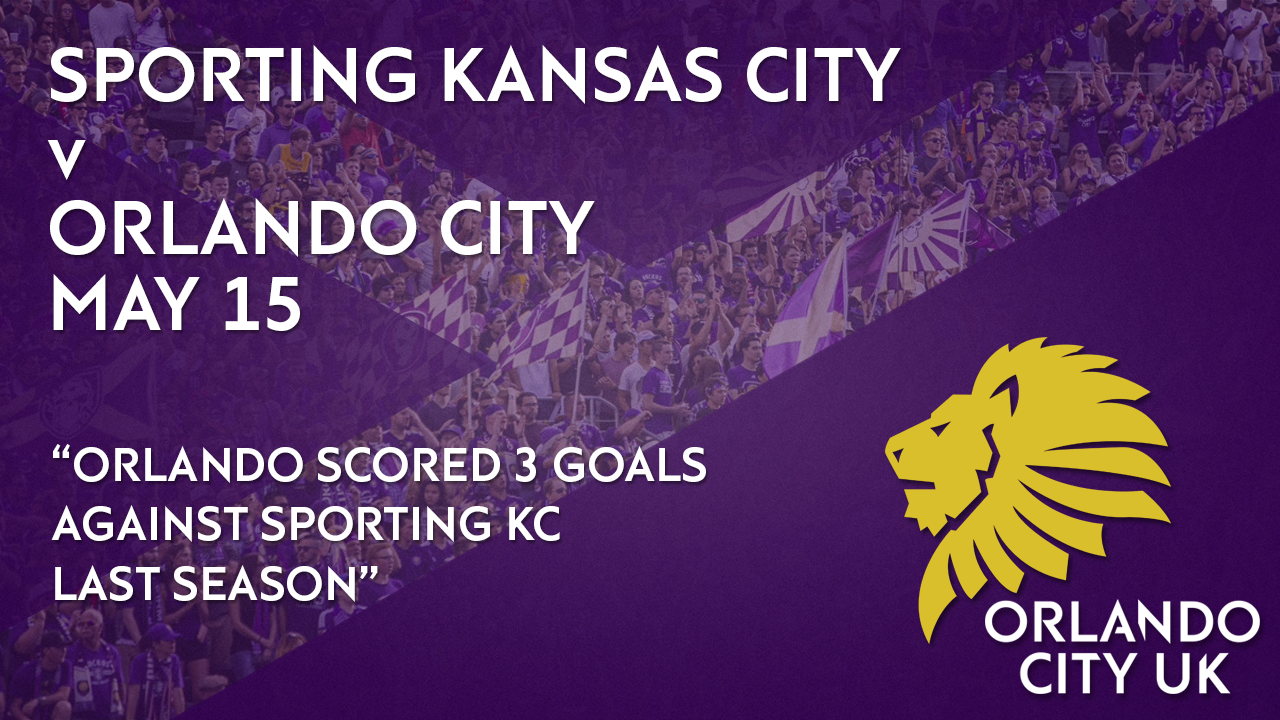 Adrian Winter's brace and Bryan Róchez's strike obviously contributed towards THREE goals scored against Sporting Kansas City last term, yet again underlining the fact that the Lions are a free-scoring outfit.
But Orlando City SC will have to ensure that they keep the defence far tighter on Sunday evening with the Lions having only kept ONE clean sheet in their opening NINE Major League Soccer fixtures so far this season.
Sporting Kansas City form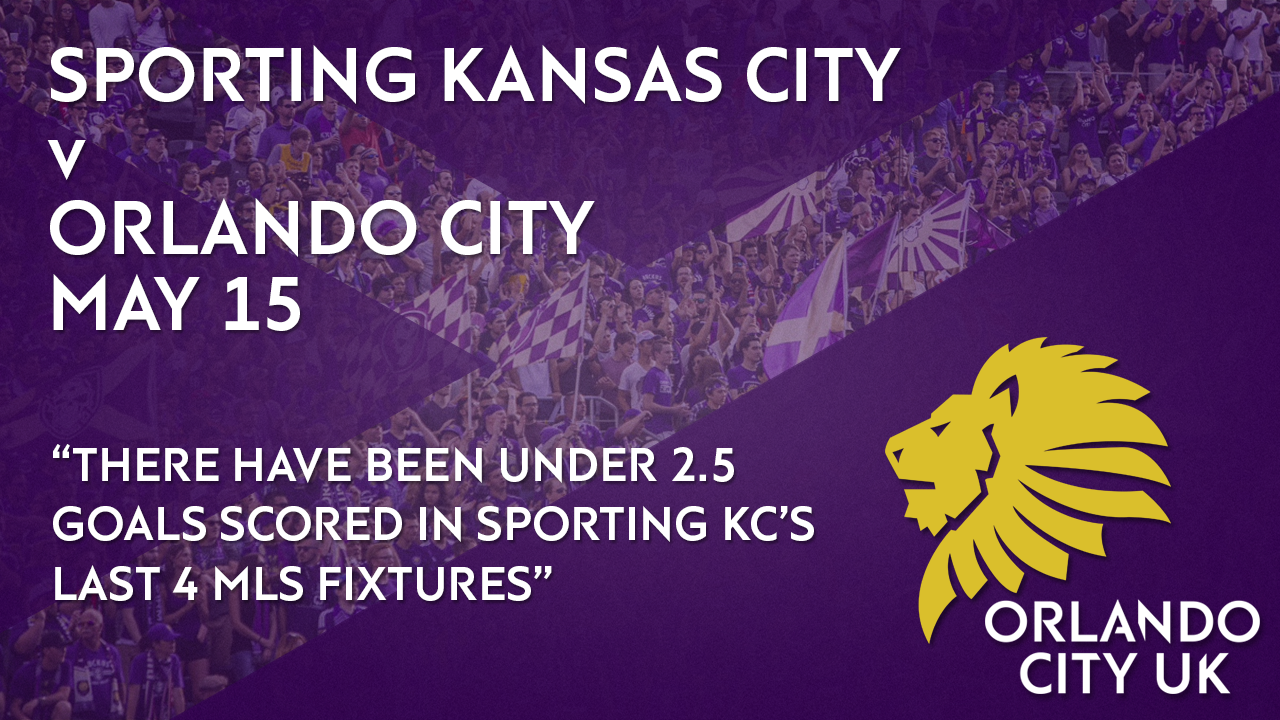 Despite boasting fearsome ex-Orlando City SC loanee Dom Dwyer in their ranks, Sporting Kansas City have found goals hard to come by in their last FOUR MLS fixtures, and to be honest, the 2016 season as a whole so far.
Only scoring MORE THAN ONE goal in just TWO of their ELEVEN games so far, there's been UNDER 2.5 GOALS scored in the club's last FOUR fixtures.
If Orlando City SC can register an early goal in this one, the stats suggest it will be an uphill battle for Sporting KC to secure a positive result.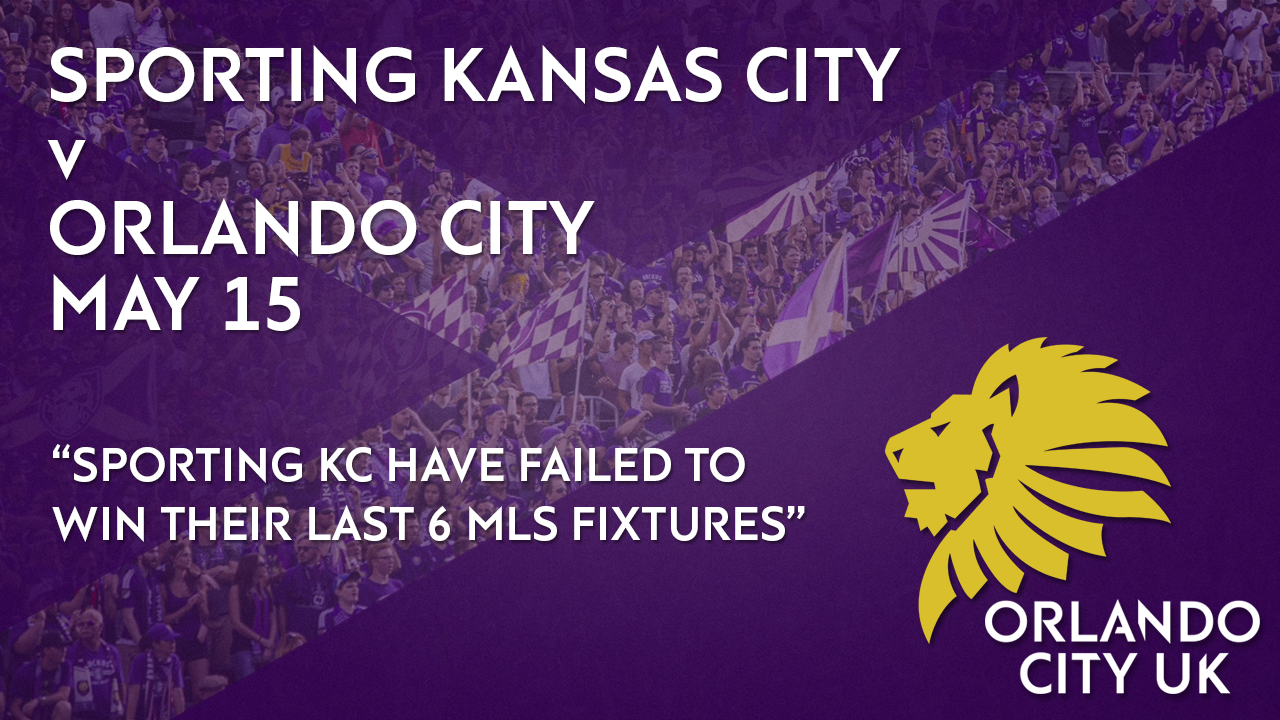 A lack of regular goalscoring has ensured that Sporting Kansas City are WINLESS in their last SIX Major League Soccer fixtures!
Houston Dynamo 2 Sporting Kansas City 0 – Highlights – May 7, 2016 (Credit: Sporting Kansas City)
With Sporting KC head coach Peter Vermes having called a team meeting over a 'lack of intensity' following their most recent 2-0 loss to Houston Dynamo, it's far from rosy in Missouri right now.
April 17th 2016 – FC Dallas 2 Sporting Kansas City 1
April 24th 2016 – San Jose Earthquakes 1 Sporting Kansas City 0
April 27th 2016 – Vancouver Whitecaps 1 Sporting Kansas City 1
May 1st 2016 – Sporting Kansas City 1 LA Galaxy 1
May 7th 2016 – Houston Dynamo 2 Sporting Kansas City 0
Orlando City SC form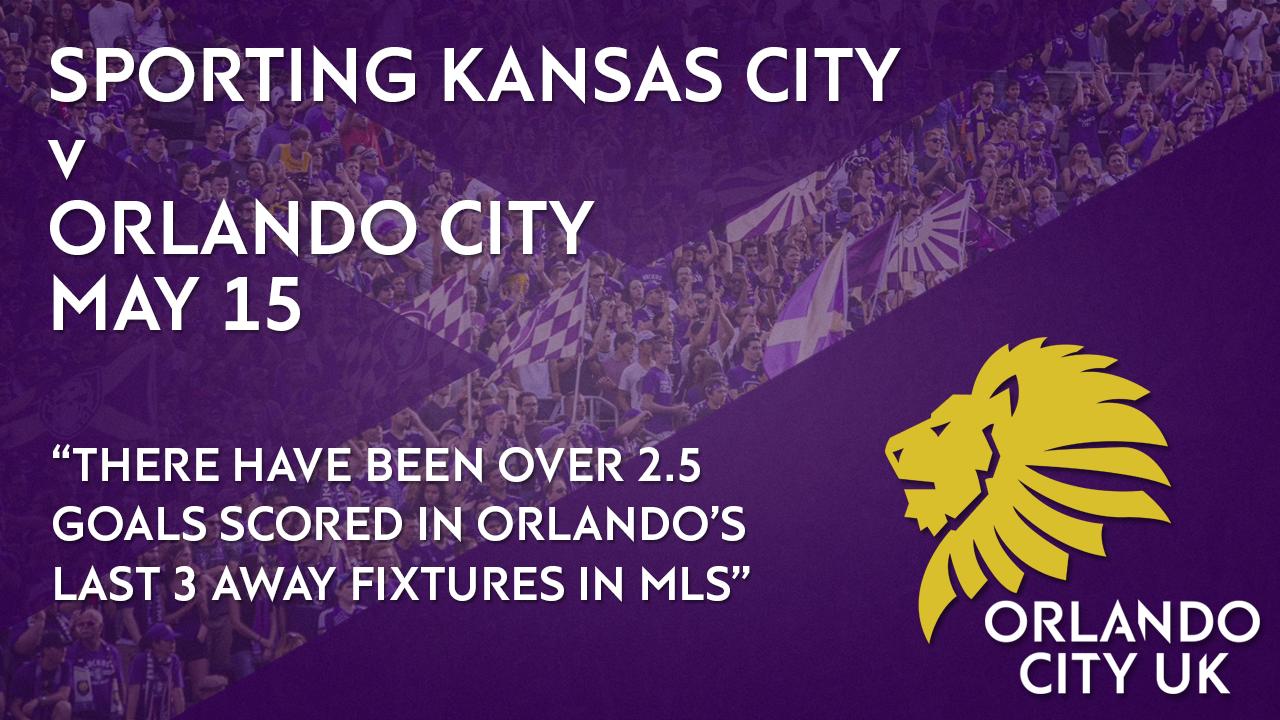 As we always seem to repeat in our stats previews, neutrals must love tuning in to Orlando City SC fixtures!
In the Lions' last THREE away fixtures in MLS, we've witnessed OVER 2.5 GOALS.
April 8th 2016 – Philadelphia Union 2 Orlando City SC 1
May 24th 2016 – New York Red Bulls 3 Orlando City SC 2
April 30th 2016 – New England Revolution 2 Orlando City SC 2
With Joe Bendik in need of greater protection from his backline, perhaps Sporting KC's lack of goals may put this one in the Lions' favour?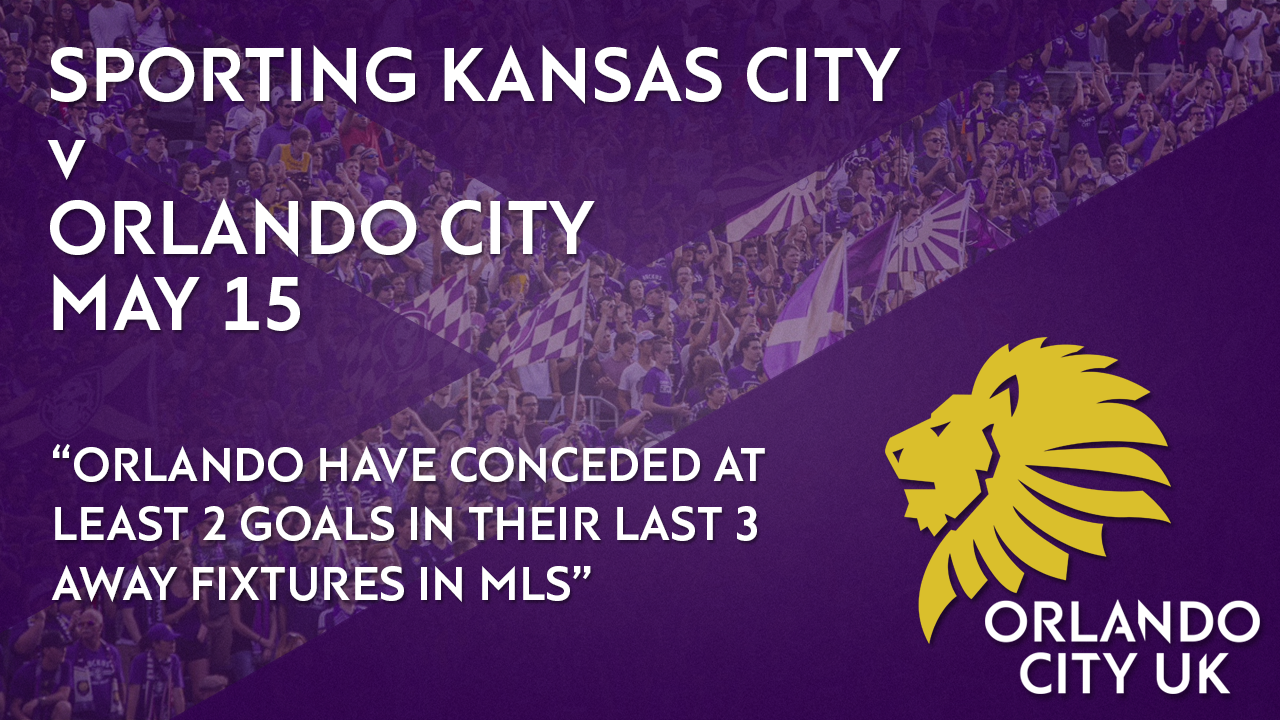 To underline the fact that Orlando City SC must have been working on their defensive training this past week, you would've worked out from the results above that the Lions have conceded at least TWO goals in their last THREE away fixtures in MLS.
April 8th 2016 – Philadelphia Union 2 Orlando City SC 1
May 24th 2016 – New York Red Bulls 3 Orlando City SC 2
April 30th 2016 – New England Revolution 2 Orlando City SC 2