Having recently become officially affiliated with Orlando City SC itself as the club's International Fan Club representing the United Kingdom, we're absolutely delighted to be giving the club a greater voice on British shores.
What that means is helping build a a loyal army of UK-based Lions supporters who can come together and engage on all things Orlando City SC related while sharing in experiences such as our Orlando City UK Watch Parties with a Manchester-based event to come.
With the club's global presence growing and growing with each passing week, we were delighted to hear the responses of five other UK-based Orlando City SC supporters when running our first 'Why I support Orlando City SC…' segment last month.
Noticing via Twitter that more and more UK-based supporters seem to be taking more of a keen interest in Orlando City SC with each week that goes by with Sky Sports airing plenty of live Lions fixtures, we decided to run a second segment.
So without further ado, here's SIX more tales from City supporters based right here at home in the United Kingdom!
Andy Bartram,
Watford,
Hertfordshire,
England
Twitter: @Andy_Bartram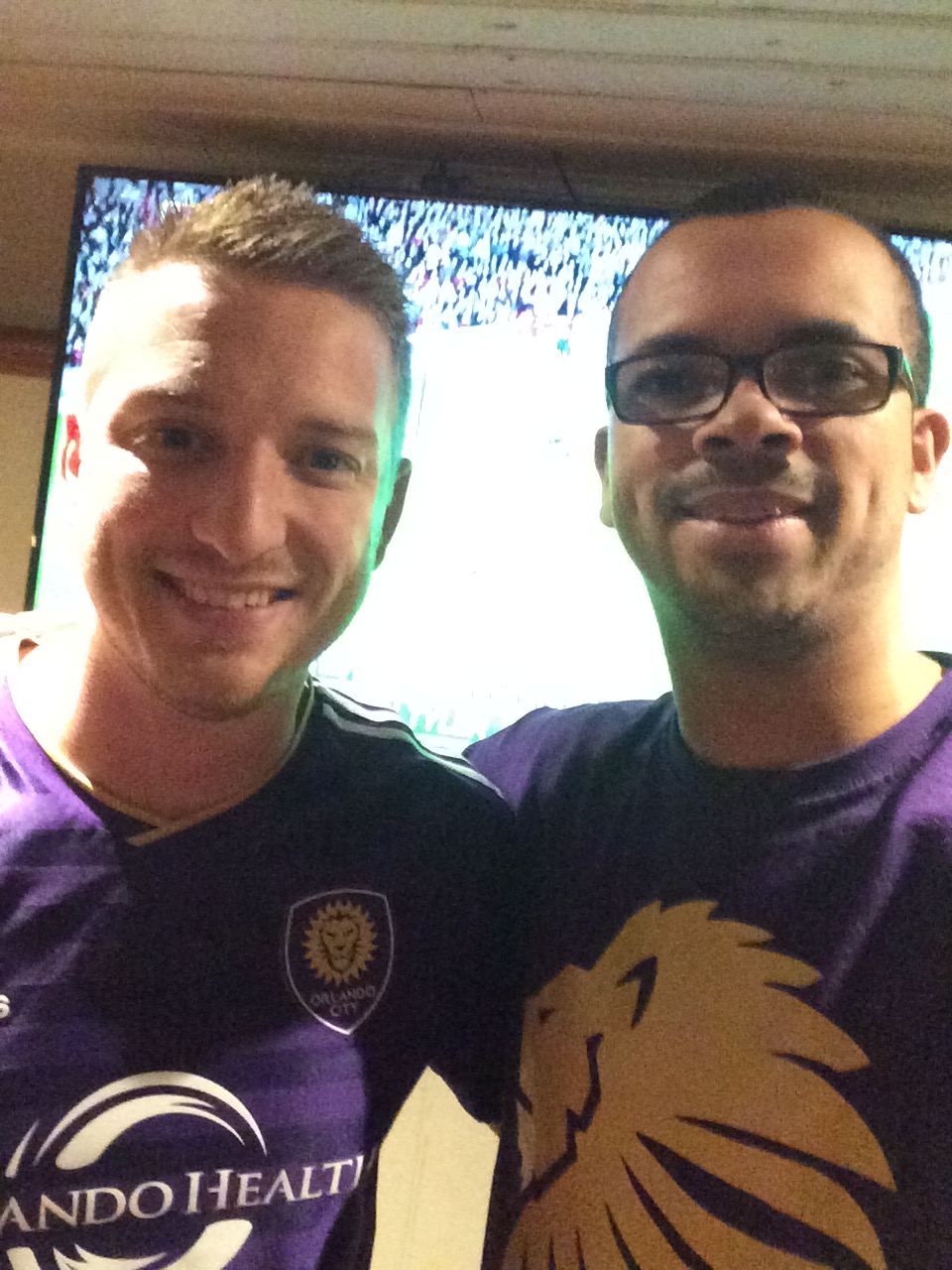 Having holidayed in Orlando with Emma Trill back in 2014, we were of course massive football fans and tried to get to an Orlando City SC game while we were over there.
So we Googled Orlando City SC and found out that they were embarking on their final USL Pro game before they joined Major League Soccer.
In the end, the Lions lost but it was still a decent game and a great experience.
Andrew Sharp,
Manchester,
Greater Manchester,
England
Twitter: @Soclandrew
With the prospect of a summer without football with the Premier League in its off-season and no World Cup or European Championship to keep me occupied, following Major League Soccer seemed like a fun thing to do.
Especially with increasing coverage on British TV.
Hearing about the two new expansion teams going into 2015, I thought it fun to get behind one of these from the first kick of the ball.
As a Manchester United fan, it was unthinkable to consider supporting a team affiliated with Manchester City so Orlando City SC it was!
The choice wasn't as negative as that though.
Looking into the history of the club's USL Pro days, the numerous connections to England, the draw of Kaká and the fact Orlando is so far the only US city I have visited, everything seemed to fit.
The scenes at the Citrus Bowl against NYCFC that March proved Orlando truly were a club to get behind!
Between staying up into the small hours of the morning to watch City, Orlando City B and Orlando Pride, sharing insights and opinions with a friendly and thriving online community, and even transferring my passion into my academic studies with my UG dissertation researching post-modern football support in America, the reasons behind why I support Orlando pale into insignificance to the reasons I stuck around.
Daniel Evans (The British Cityzens),
Preston,
Lancashire,
England
Twitter: @DanEvansTwenty9 / @CityzensBritish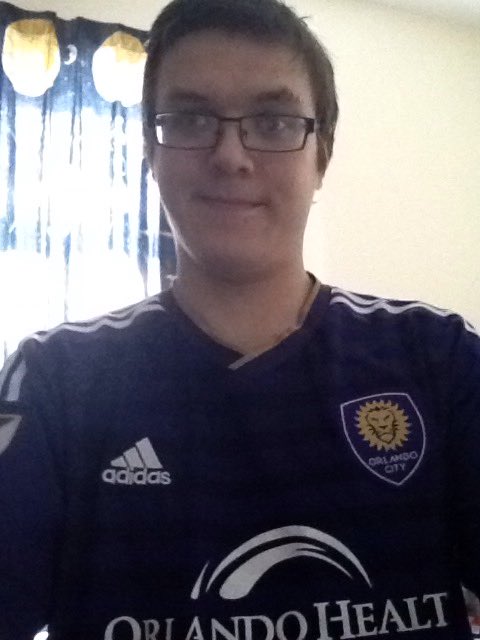 Proudly supporting my local club Preston North End, when I heard Lewis Neal and Sean St Ledger were going to be playing together in Major League Soccer, I thought I'd start following Orlando City SC to see how they got on.
At first it was simply a mild interest but as I started to watch the team, the love started to grow.
It's safe to say that now, I am a fully fledged Lions supporter!
>> CHECK OUT DANIEL'S OWN BLOG 'MAJOR LEAGUE SUPPLEMENT' BY CLICKING HERE! <<
The fact the team are based in a place I've always wanted to visit, this was also a contributing factor in choosing Orlando City SC as my favourite MLS team!
Baz (The MLS Show),
Liverpool,
Merseyside,
England
Twitter: @THT1878 / @TheMLSShow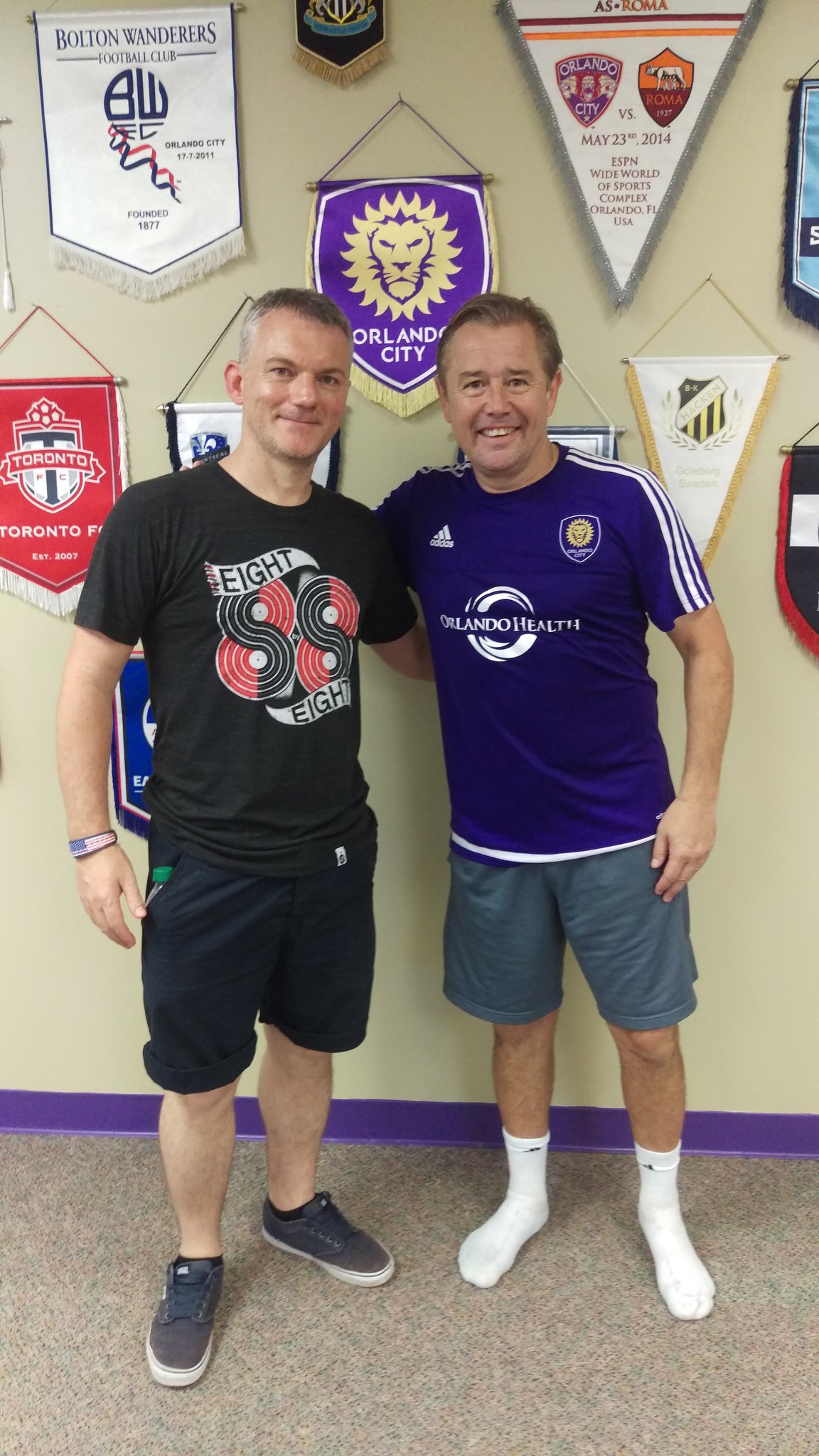 Since first visiting Orlando in 1996, I had always wished that they would have a soccer team.
When I saw that they had a team in 2011, I began to take an interest in Orlando City SC but it was quite difficult to follow them during their spell in USL Pro.
That said, I did get to see a few games on Facebook though!
I was running a radio show with Ped in 2012 and we used to bang on about how great it would be if Orlando City SC could get into Major League Soccer.
>> CHECK OUT BAZ'S 'THE MLS SHOW' CHANNEL BY CLICKING HERE! <<
I was delighted when they were announced as MLS's 21st franchise in 2013 and I was happier because it would make it even easier to follow them on this stage. That first game against New York City FC was fabulous even if we couldn't get the win!
What's more, Adrian Heath was my idol growing up as a big Evertonian! I loved watching him play and even trained with him whilst I was with the Toffees as a youngster!
With Inchy already in charge of Orlando City SC, this was naturally a big pull for me.
I have seen every MLS game that Orlando City SC have played, not to mention the US Open Cup fixtures last season.
I made it to my first game last August to see the Lions go up against Philadelphia Union and it was an incredible experience. The supporters were unreal!
I then got to see watch them train at their training facility and have struck up a friendship with Phil Rawlins who is a fantastic guy.
I'm working on getting back over there this season but if not, I'll definitely be back there next season. In the meantime, I will be promoting OCSC everywhere I go!
#DefyExpectations #ForzaLions
Jordan (MLS UK)
Birmingham,
West Midlands,
England
Twitter: @_MLSUK
I guess my support for Orlando City SC started all the way back in the club's inaugural Major League Soccer fixture against fellow expansion side New York City FC.
March 8th, 2015 and Lions supporters had Filled The Bowl with over 60,000 inside, ready to watch what would surely be a cracker!
The match was live on Sky Sports and prior to the game kicking off, I wanted to get into MLS while supporting a team for the new season.
Having watched the game, I instantly knew Orlando City SC were the team for me given the strong British roots within the club and the amazing fan base they have created.
Ever since the New York City FC game, I've stayed up for countless late nights watching Orlando City SC, whether they play home or away across the United States.
I hope to visit Central Florida in the very near future and watch my favourite MLS team in person.
To finish, it's fantastic to see MLS grow into what should hopefully soon be one of the top divisions in world football.
It's also why I decided to start @_MLSUK!
It's a great league and hopefully together, we can increase the ever-growing fan base!
Vamos Orlando!
Tom Lord,
Bolton,
Greater Manchester,
England
Twitter: @TomLordy1991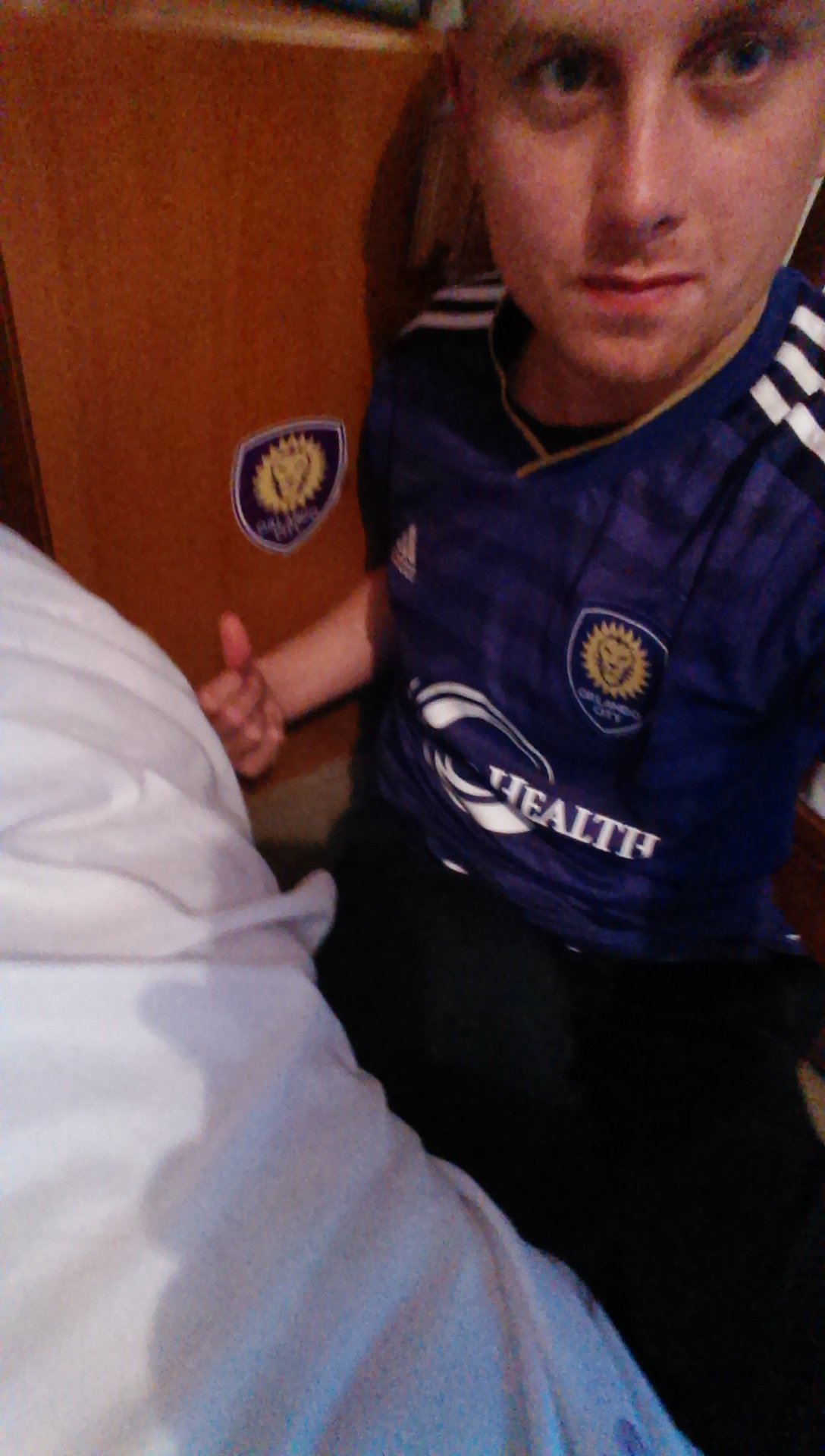 Ten years ago when I was 15, I visited Orlando and it's safe to say it was the best place I've ever travelled to!
Visiting Walt Disney World and Universal Studios whilst staying on the famous International Drive, I enjoyed absolutely everything from the theme park rides to the all-you-can-eat buffets!
When I discovered Orlando were receiving a Major League Soccer team in 2013, I felt my heart harp back to those fantastic memories from my time spent in Central Florida.
When I first started supporting the Lions, I began researching MLS and now I understand how different and exciting the league is.
Despite not being from the United States, the team's presence on social media makes you feel so involved and I enjoy communicating with plenty of Orlando City SC fans on Twitter.
Orlando City SC fans are absolutely fantastic and supportive, making you feel so welcome and I believe it's an excellent time to start following the club with Orlando Pride having also been added to the purple family this year.
I love everything from the playing squad to things such as the Adidas football kits themselves!
Incredibly passionate about my support for the Lions nowadays, my family and friends now know that I support Orlando City SC.
I might live a long way away from Florida in Manchester but I feel extremely close to the club and I keep my eye out for each snippet of club news that emerges each day!
Lately, I've been having many conversations with Orlando City UK and am thoroughly excited to hear that they are now running Watch Parties to catch up with our beloved Lions here in England.
With events like this helping me to become friends with like-minded Orlando City SC fans here in the UK, I'm thrilled to be travelling to my first ever live Orlando City SC match at Camping World Stadium in September.
Vamos Orlando!!!