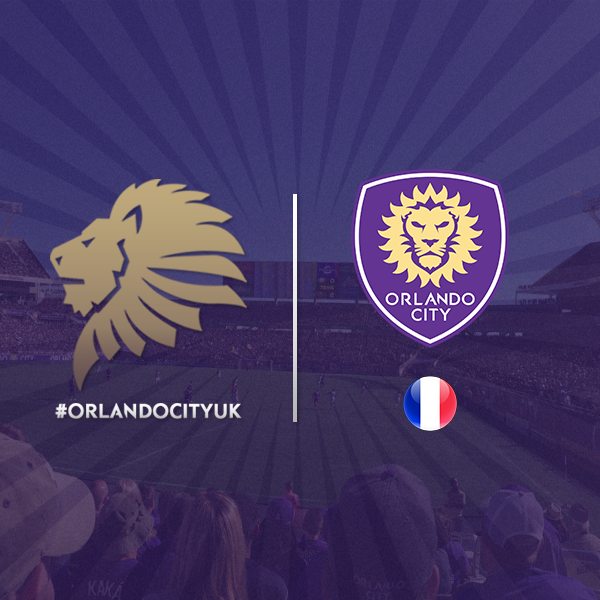 Despite the eagerly anticipated Euro 2016 tournament taking place in France over the course of June and July, there is one Frenchman who won't simply be keeping an eye on how Didier Deschamps' Les Bleus get on.
Indeed, Orlando City SC is truly a global brand and having already spoken to Torcida Orlando City Brasil's Arthur Fernandes earlier this month, we recently caught up with Orlando City SC France's Clément (@OrlandoCityFR).
Quizzing him on exactly how his love for the Lions came about, it's absolutely fantastic to see that there are a growing number of supporters from foreign shores getting hooked on Orlando City SC just like ourselves.
Already a fan of his hometown club FC Lorient in France, Clément has quickly built a following of over 500 on Twitter at @OrlandoCityFR and it would appear that the Orlando City SC story knows no boundaries!
So without further ado, here's how Clément responded when we asked him a few questions about OCSC!
How did the whole process of forming Orlando City SC France come about?
While Major League Soccer is a league that is still growing to the levels we're used to in Europe, I still find it a very interesting division.
>> FOLLOW ORLANDO CITY SC FRANCE ON TWITTER BY CLICKING HERE <<
I am incredibly passionate about the Orlando City SC organisation and I just felt like I wanted to share my passion whilst giving the team greater exposure within France.
How did you fall in love with Orlando City SC?
My love for Orlando City SC is simple. I love the fact that the Lions play an attacking brand of football and the support for Adrian Heath's team is great.
A fantastic tourist destination as well, I believe Orlando City SC have assembled a talented group of players.
Who is your favourite Orlando City SC player?
I would say my favourite Orlando City SC player has to be the main man and club captain Kaká.
A strong element in the Lions' squad, I also have a lot of respect for Brek Shea.
Where do you think Orlando City SC will finish in the 2016 MLS Eastern Conference table?
I believe Orlando City SC will end up finishing third in the MLS Eastern Conference this year.
What is your biggest achievement with Orlando City SC France so far?
Without a doubt, my biggest achievement with Orlando City SC France so far is managing to build up a following of over 500 people on Twitter.
How do you go about raising the awareness of Orlando City SC within France?
If I'm honest, Major League Soccer isn't so visible in France right now with only a small number of supporters interested in the North American game.
That said, with my Twitter following growing all the time, I hope I can give Orlando City SC more exposure within my home nation.
Which player's name is going on the back of your next Orlando City SC jersey?
For me, it simply has to be our club talisman Kaká.