Agonisingly conceding in the final play of the game to tie 2-2 with San Jose Earthquakes last time out, Orlando City SC remain at Camping World Stadium to face Toronto FC on Saturday evening.
Greg Vanney's side are currently fifth in a tight Eastern Conference with last weekend's slender 1-0 victory over LA Galaxy getting TFC back on track after a four-game winless streak.
In the Lions' most recent 90 minutes, the team performed well on the whole in an emotionally charged game that paid tribute to the victims of the tragic Orlando shooting on June 12th under #OrlandoUnited.
Unfortunately however, defensive errors proved the Lions' undoing yet again as a failed clearance in the 94th minute allowed Quakes sub Shea Salinas to capitalise while stealing away an unlikely point from Central Florida.
Worryingly for Orlando City SC, we have now only won THREE of our fourteen Major League Soccer fixtures so far this season and with EIGHT draws on the board now, improvement is required.
While the team have shown a lot of effort so far this season, our victories column simply isn't displaying enough three point hauls at the moment and ultimately, this could cost us an MLS Cup play-off spot come the end of October.
In all honesty, Adrian Heath and Orlando City SC would probably prefer to face somebody other than Toronto FC this weekend if last season's head-to-head stats are anything to go by!
The Canadian side of course completed a clean sweep of three victories in regular season play last term.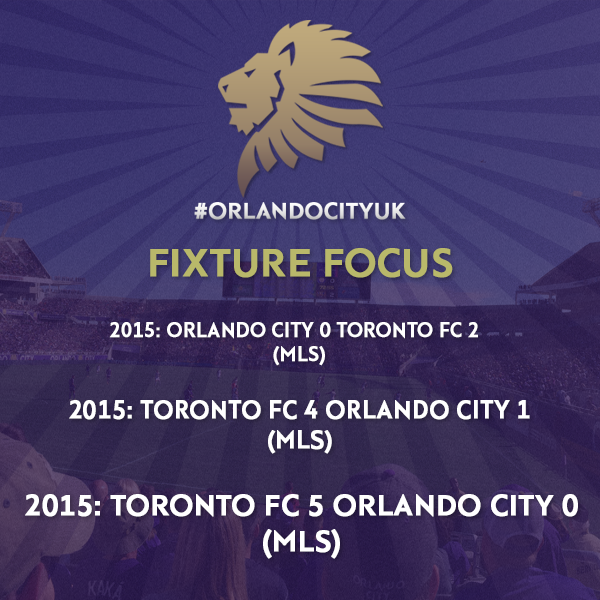 2015 head-to-head stats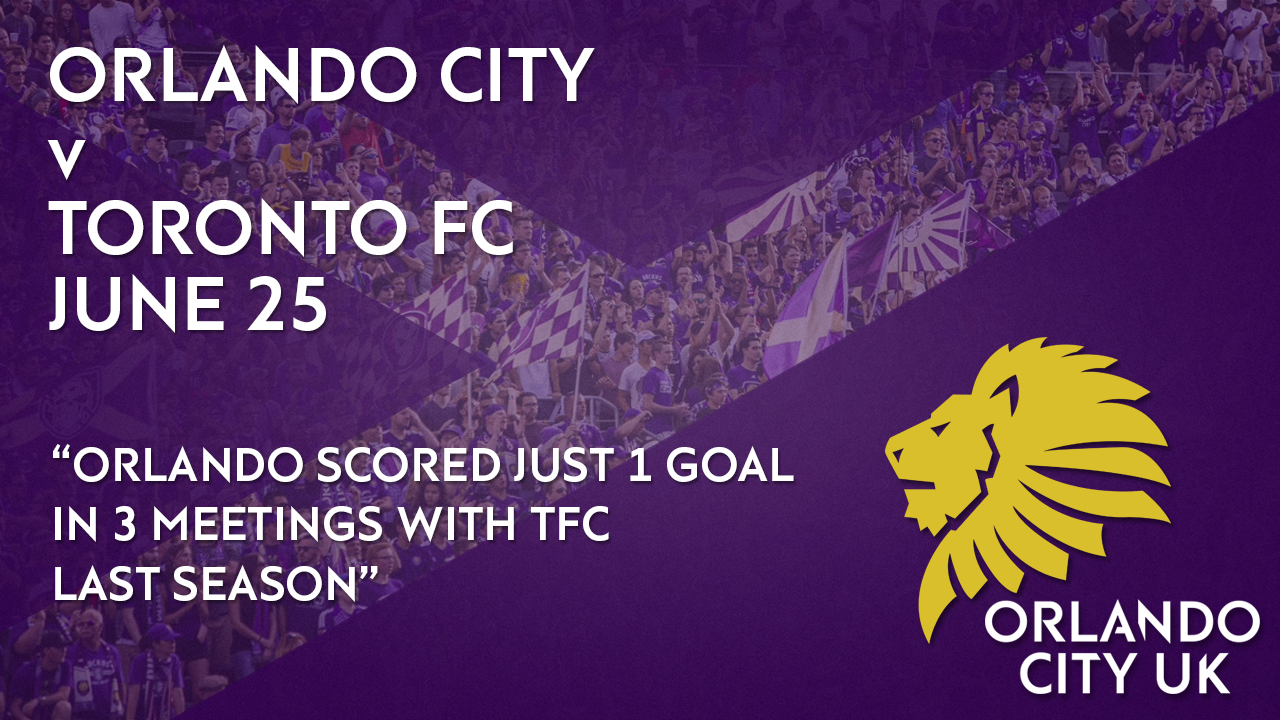 Facing their Ontario-based opposition three times in regular season play last term, Orlando City SC only had ONE goal to show for their efforts over 270 minutes.
Luke Boden ties Orlando City SC level at 1-1 with Toronto FC – August 5, 2015 (Credit: Orlando City Brasil)
Scored by an unlikely source in Luke Boden at BMO Field on August 5th, 2015, this goal actually cancelled out Sebastian Giovinco's 12 minute penalty-kick opener but the less said about the rest the better in an eventual 4-1 defeat!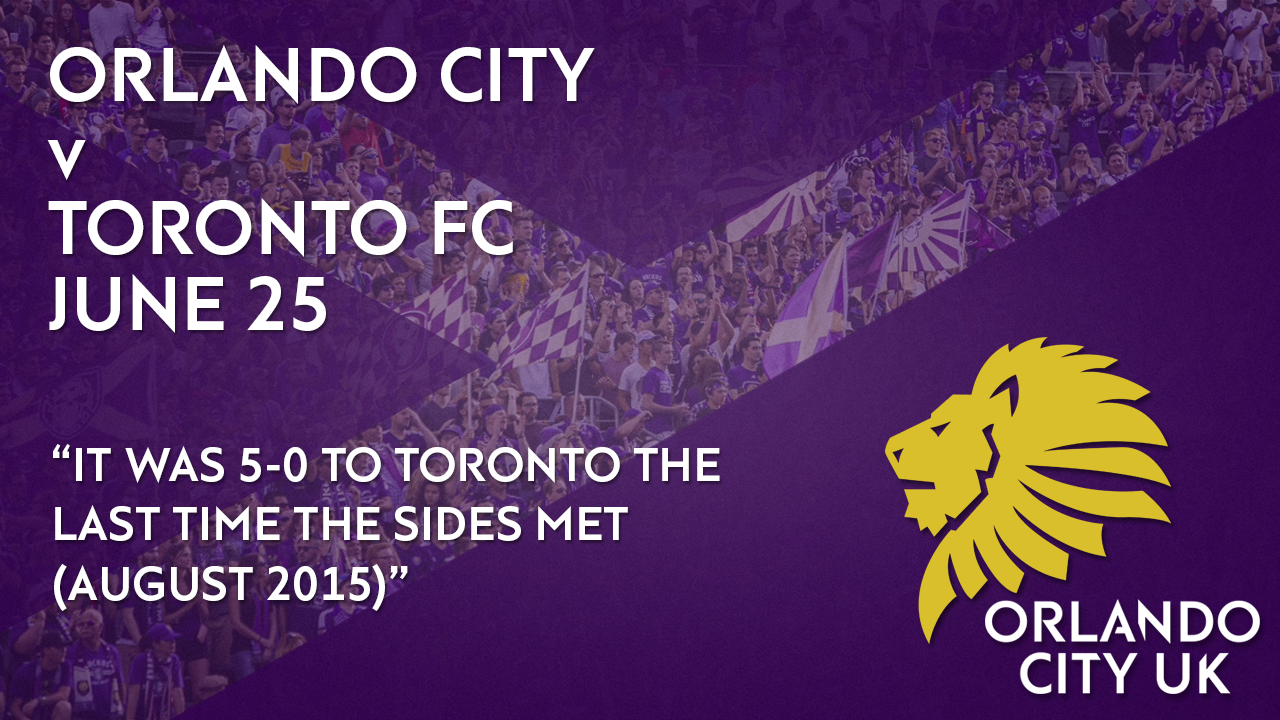 If we all thought the 4-1 defeat against Toronto FC on August 5th was bad, there was unfortunately worse to come just over two weeks later!
Toronto FC 5 Orlando City SC 0 – Highlights – August 22, 2015 (Credit: Toronto FC)
Facing TFC at BMO Field yet again in quick succession, it was another ruthless display of efficiency from Greg Vanney's side who put Orlando City SC to the sword in a 5-0 rout!
That scoreline still remains Orlando City SC's worst defeat in Major League Soccer to date.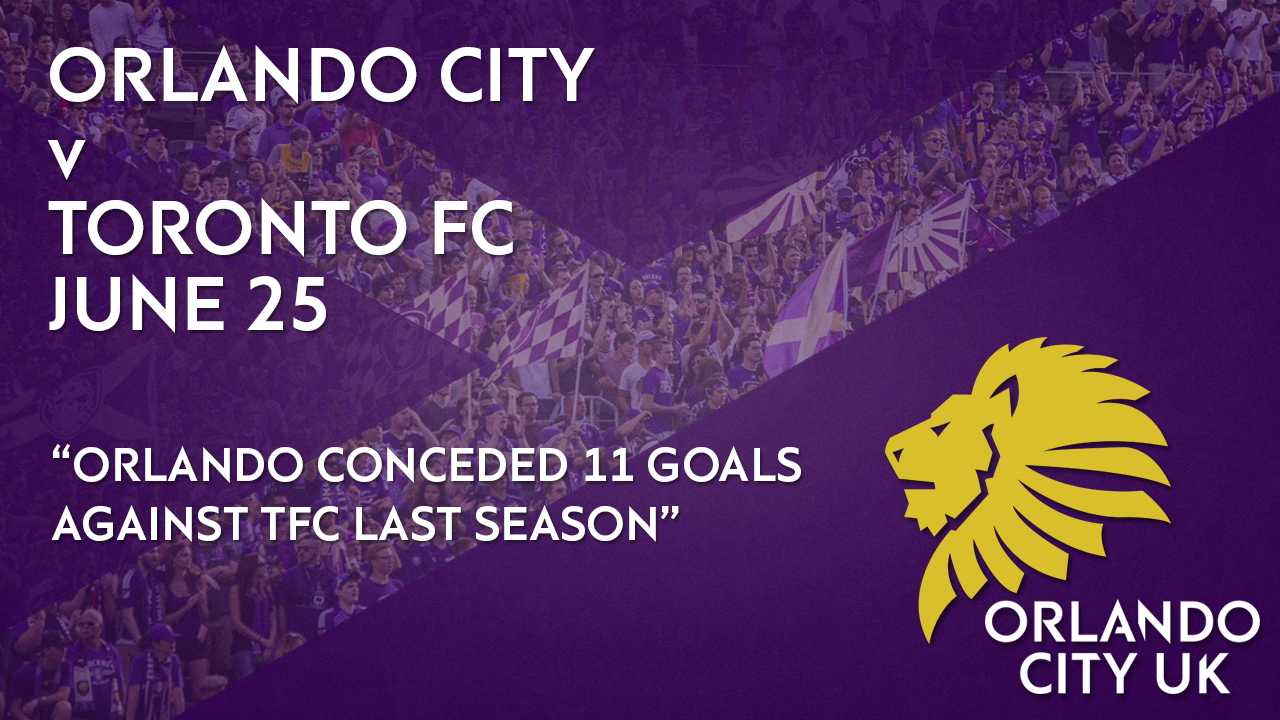 So with Orlando City SC having suffered 4-1 and 5-0 defeats away to Toronto FC last August, what we haven't mentioned yet is that home advantage didn't count back in April 2015 either!
We've now grown used to Camping World Stadium being a fortress with Orlando City SC now unbeaten in their last FOURTEEN MLS fixtures at home.
Nevertheless, Toronto FC became one of very few sides to have tasted victory in Central Florida, running out 0-2 winners in April 2015.
All in all, the Lions ended up shipping ELEVEN goals to the Canadian side last season with nobody being able to sugarcoat such facts!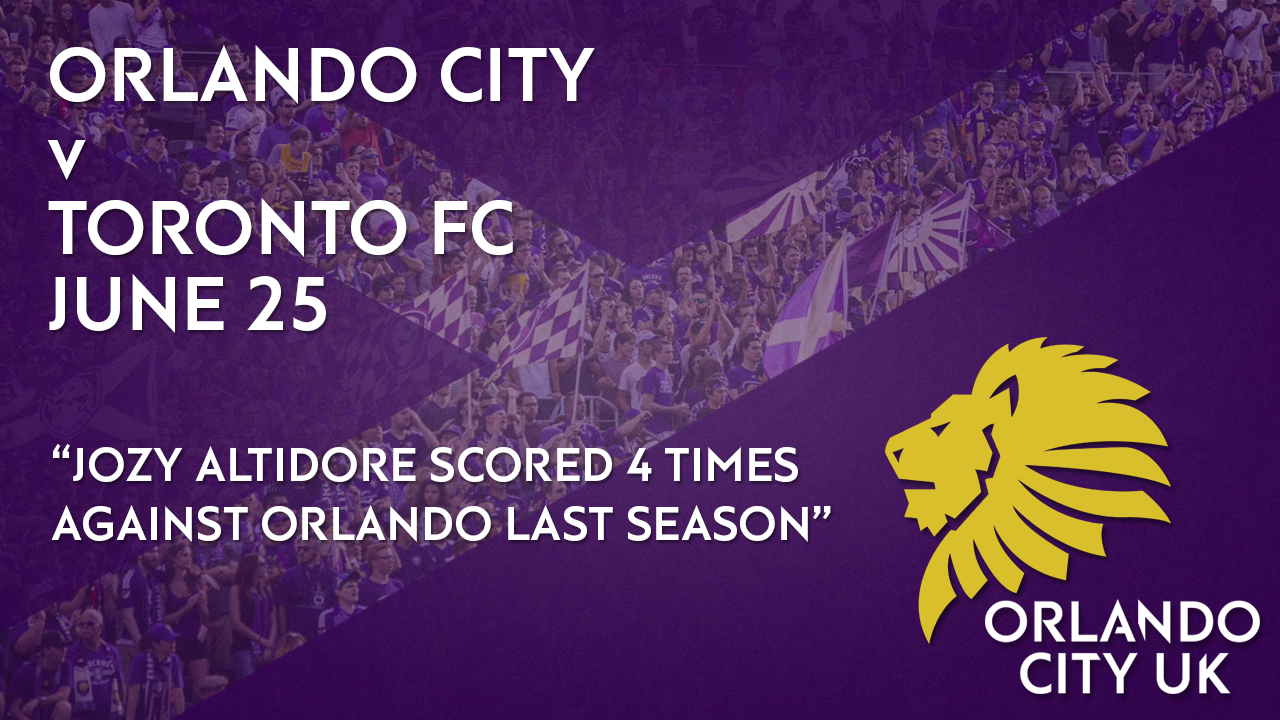 Ah! At last some good news for Orlando City SC perhaps?
While we don't wish injury upon any player here at Orlando City UK, the sheer fact that Joy Altidore won't be fit for Saturday evening's game is a huge plus for Adrian Heath's side.
The U.S. Men's National Team star scored FOUR goals against us last term and has been out of action since last month with a hamstring injury.
Attempting to step into his shoes, young homegrown striker Jordan Hamilton got the TFC start against LA Galaxy last time out.
While this seems all well and good, Orlando City SC still have to contend with the threat of Sebastian Giovinco who himself scored FOUR goals against the Lions last term, three of them coming as part of a hat-trick in the August 5th meeting.
Orlando City SC form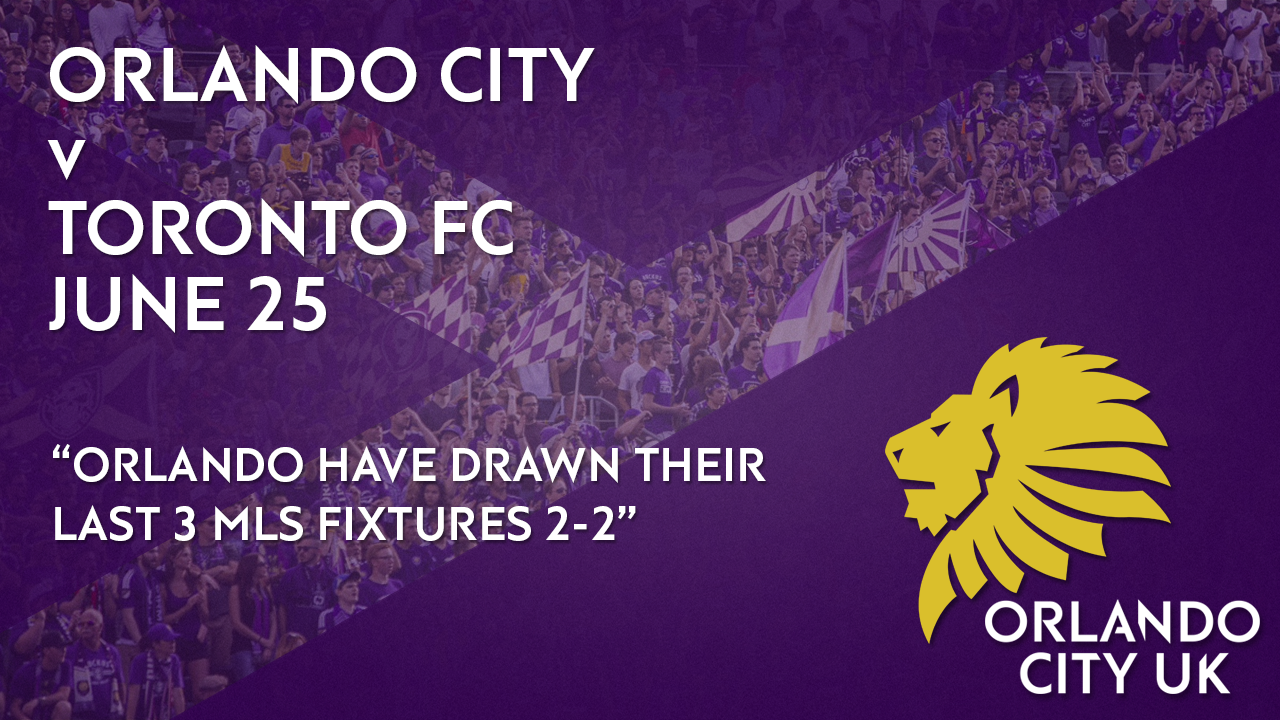 Last Saturday's 2-2 draw against San Jose Earthquakes was nothing new for Orlando City SC supporters.
While we all know that we've drawn far too many games so far this season, ALL three of the Lions' last three MLS fixtures have actually ended up by the same 2-2 scoreline!
May 25th 2016 – Orlando City SC 2 Philadelphia Union 2
May 29th 2016 – New York City FC 2 Orlando City SC 2
June 18th 2016 – Orlando City SC 2 San Jose Earthquakes 2
While the draw up at Yankee Stadium was jubilant due to initially trailing 2-0, the home draws to both Philadelphia Union and San Jose Earthquakes really seemed avoidable after getting into the lead later on in those fixtures and not successfully closing the game out.
Orlando City SC 2 San Jose Earthquakes 2 – Highlights – June 18, 2016 (Credit: San Jose Earthquakes)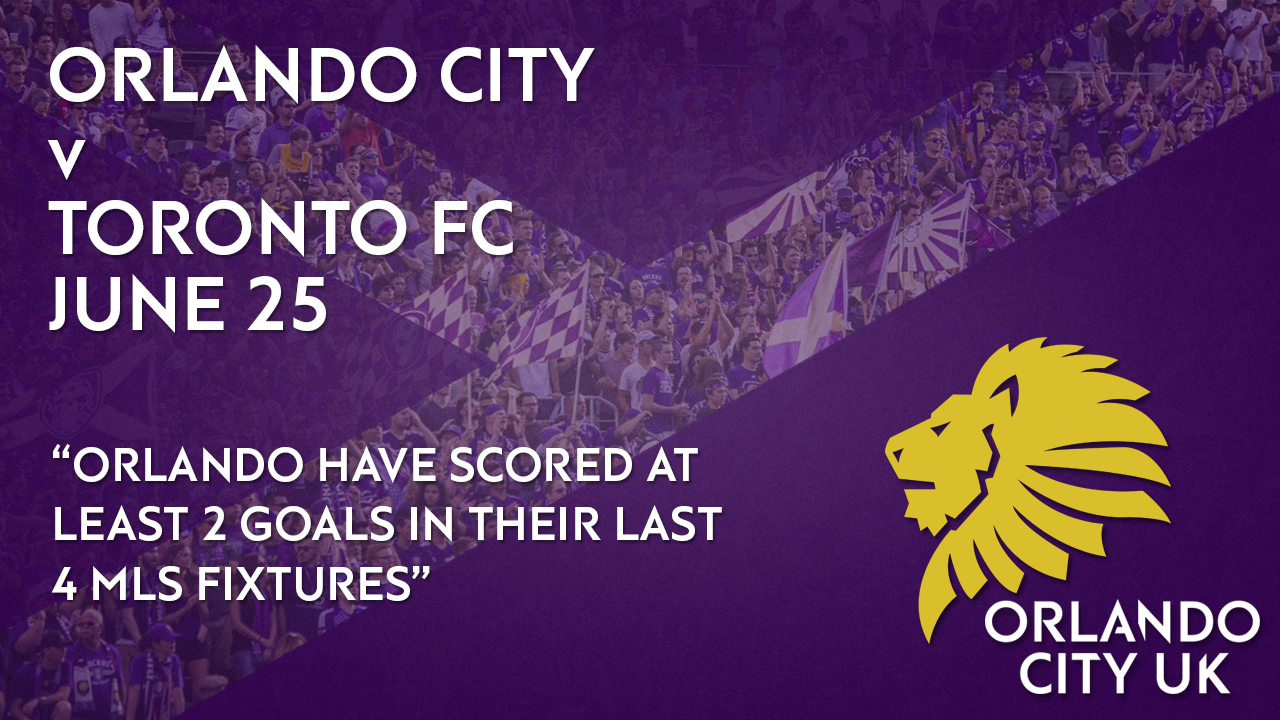 While we all feel incredibly disappointed at the fact Orlando City SC have only managed to win THREE fixtures from fourteen games so far this season, we mustn't forget that it's still tight in the Eastern Conference.
Only SIX points behind table-toppers Philadelphia Union following gameweek 15, a consistent run of victories should catapult Adrian Heath's side right back into the reckoning.
And at least we're still consistently scoring goals, despite conceding too many!
Seb Hines and Julio Baptista's goalscoring efforts last term have contributed to the Lions now having scored AT LEAST TWO GOALS in our last FOUR Major League Soccer fixtures.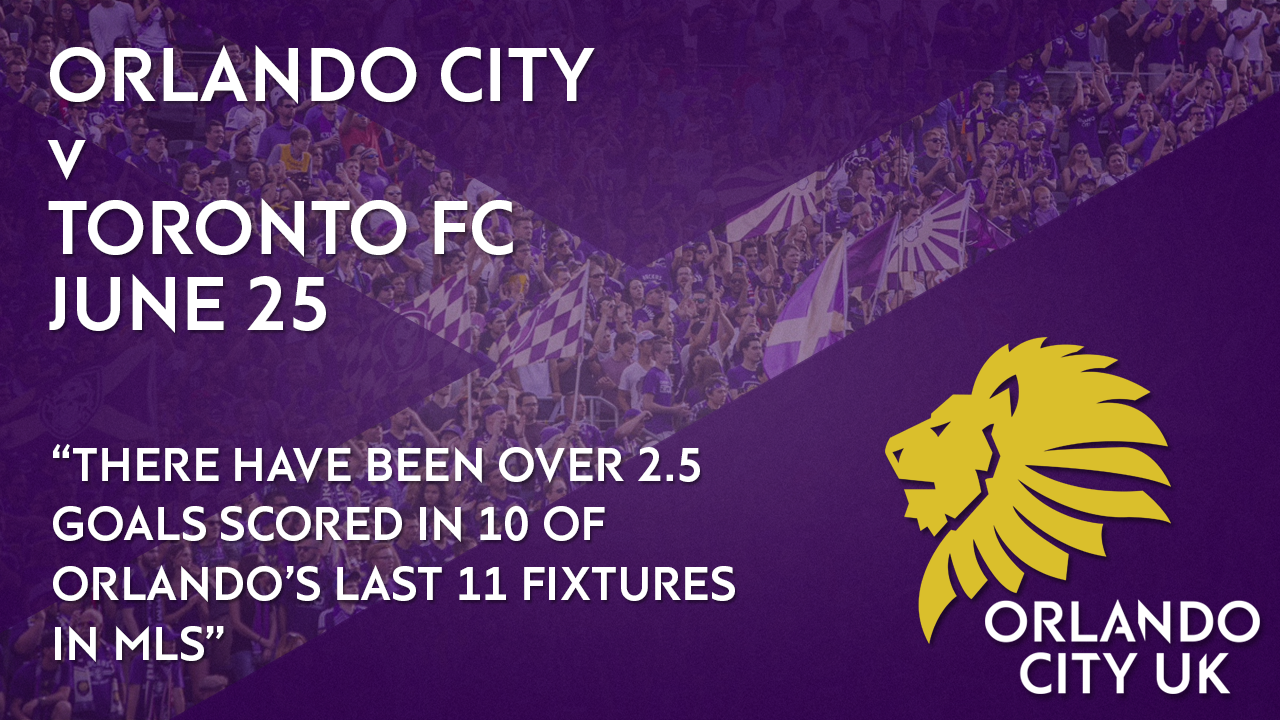 Orlando City SC don't look as if they'll be losing their entertaining tag any time soon, simply due to the fact that we keep on scoring while conceding at the same time!
Last Saturday's 2-2 draw with the Quakes has endured that there have now been OVER 2.5 GOALS SCORED in TEN of the Lions' last ELEVEN MLS fixtures.