With new Orlando City SC head coach Jason Kreis starting on Monday, interim boss Bobby Murphy completes his final game in charge away at MAPFRE Stadium when the Lions face Columbus Crew on Saturday night.
Having picked up a point on the road to Vancouver Whitecaps on the back of a 2-0 defeat at New York Red Bulls, the Lions crucially showed some heart which has been lacking in recent weeks.
With Bobby Murphy and City supporters taking hope from their most recent 2-2 tie at BC Place, the Lions now face Eastern Conference foes Columbus Crew for the first time in 2016.
Following Orlando City SC's first ever season in Major League Soccer, most Lions supporters will tell you that there is no love lost between both City and Crew with tempers having flared over FOUR meetings last season.
Having faced the Crew on plenty more occasions that other MLS sides so far, this fixture is turning into an unofficial rivalry with definite ill-feeling between both sets of supporters.
Beaten MLS Cup finalists last season of course, Gregg Berhalter's side have struggled just as Orlando City SC have in 2016 however with the Ohio-based side in ninth place (18 points) and a place lower than the Lions following Gameweek 19.
In many ways a crucial game in terms of both sides aiming to turn their seasons around, Saturday's game will no doubt prove a feisty and competitive match-up once again!
With last season's U.S. Open Cup fifth round match-up ensuring there was one extra meeting beyond the three regular Eastern Conference fixtures in 2015, it must be said Orlando City SC have enjoyed recent encounters after originally being beaten 3-0 in their first ever MLS meeting in April 2015.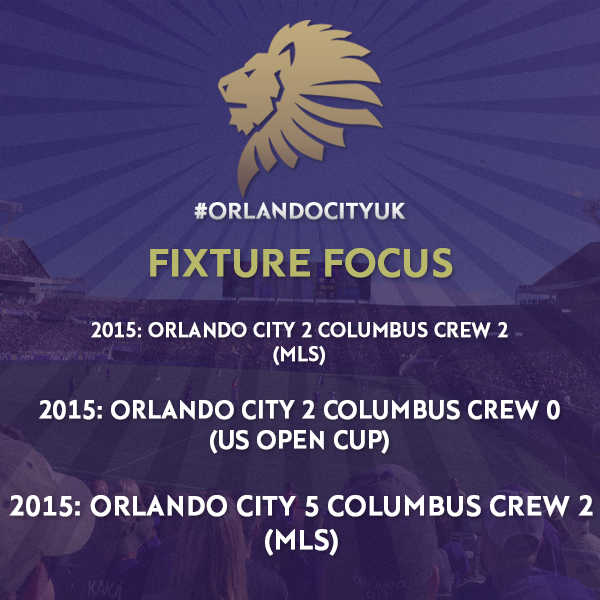 2015 head-to-head stats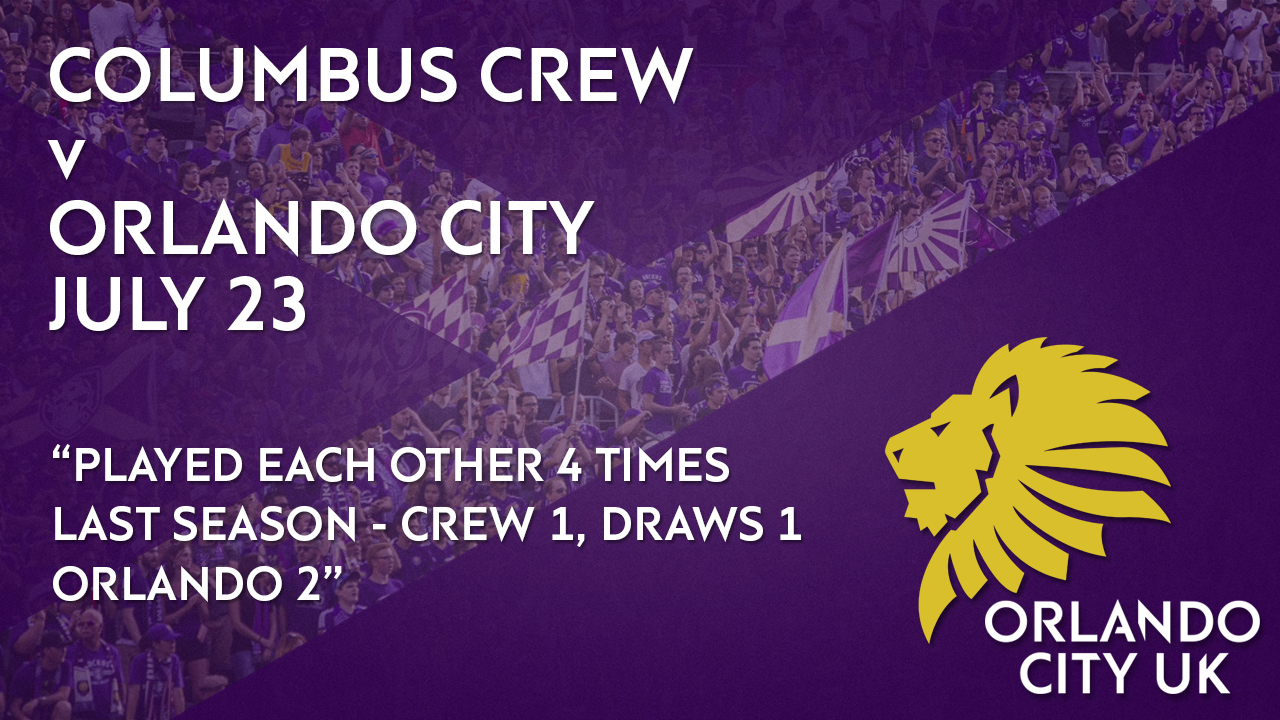 With Orlando City SC comfortably beaten 3-0 by Columbus Crew in the first ever MLS meeting between the sides in April 2015, the Lions' cause wasn't helped by a foolish red card picked up by Rafael Ramos.
Nevertheless, Adrian Heath spoke about Crew being one of the toughest opponents we'd faced last season and with some added spice to this fixture, not to mention both teams struggling, it could be fireworks again.
Ever since that forgettable day at MAPFRE Stadium however, City have bounced back well against Crew with an MLS draw, U.S. Open Cup win and an MLS win having occurred since.
Columbus Crew 3 Orlando City SC 0 – Highlights – April 18, 2015 (Credit: Major League Soccer)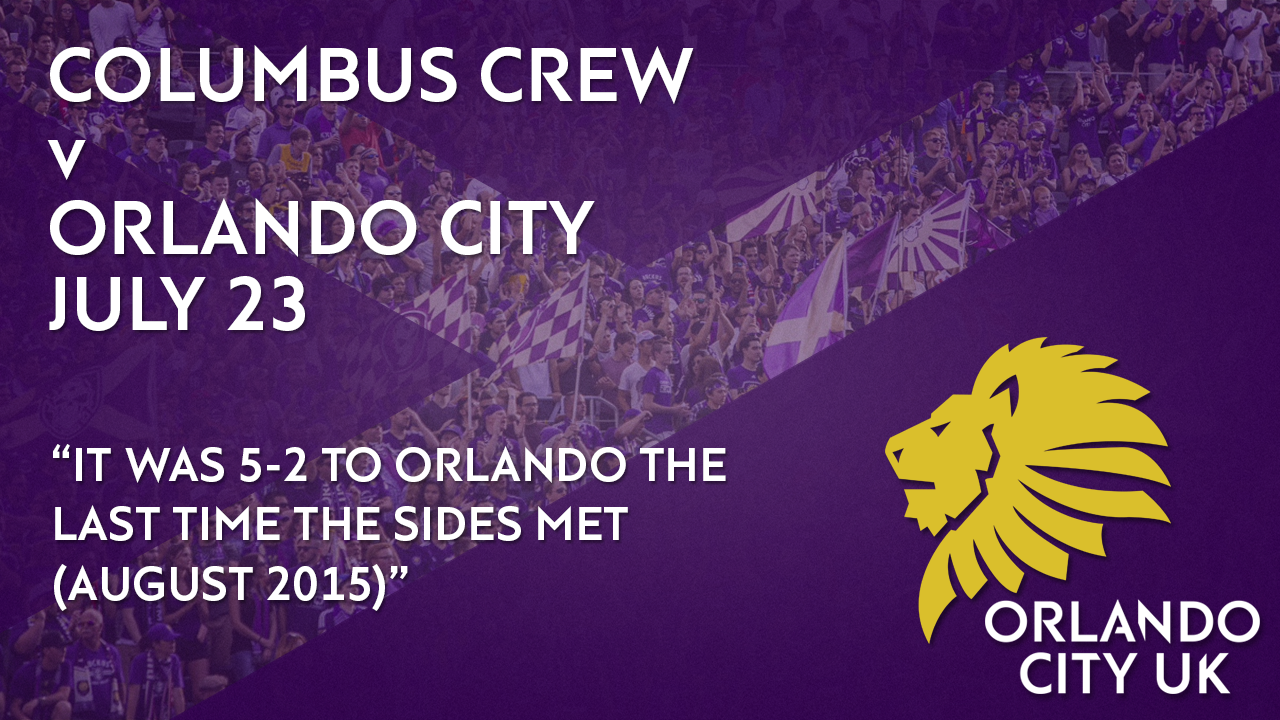 One of TWO occasions whereby Orlando City SC found the net FIVE times within the 90 minutes last season, August 2015's 5-2 rout of Columbus Crew certainly made up for the 3-0 April loss.
Actually going 0-1 down to Federico Higuain on the night within the first five minutes, Orlando City SC responded excellently and got in their goalscoring groove to turn it around and lead 2-1 at the break.
The rather remarkable thing about this particular game was the fact that BOTH our midfield destroyers Darwin Cerén and Cristian Higuita managed to score.
And you don't associate those two with their goalscoring abilities!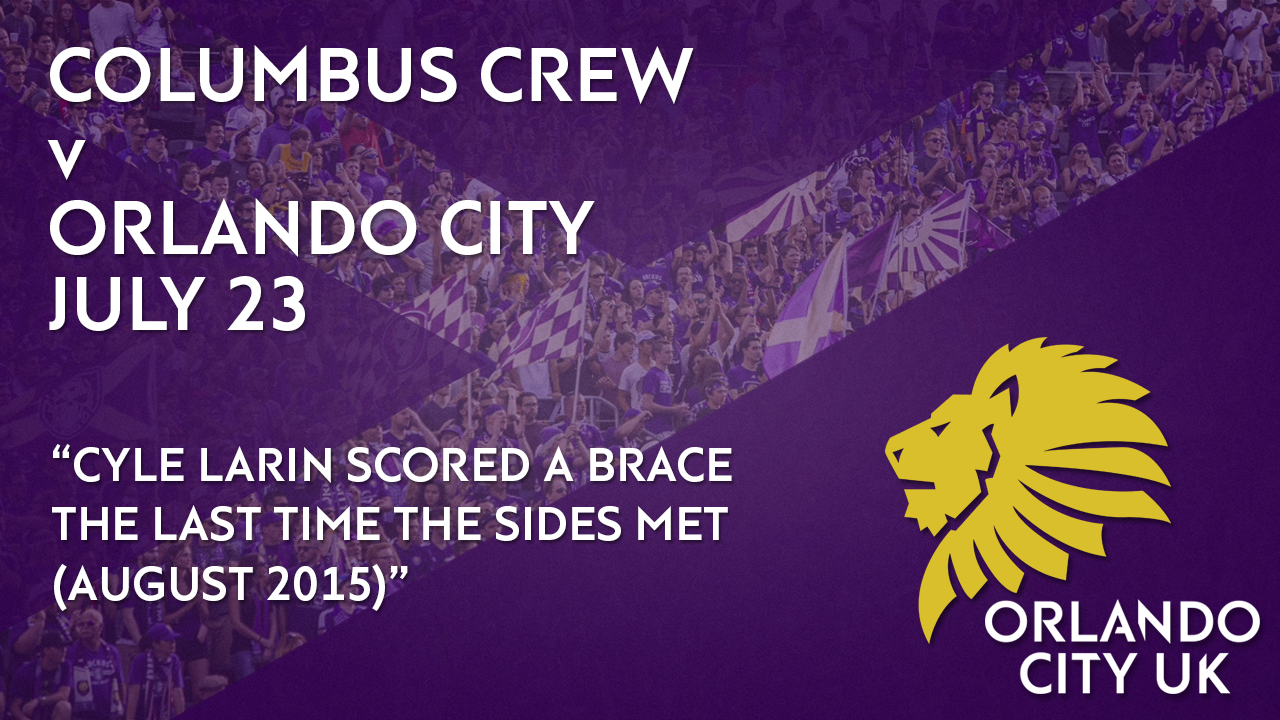 What we didn't mention on our last slide however was the fact that Cyle Larin managed to bag a brace in that same 5-2 victory over Crew.
Obviously getting back to scoring ways at Vancouver Whitecaps last time out, Cyle Larin's goals are incredibly important for Orlando City SC.
While we all know that we rely too heavily on the Canadian international for goals, he was previously going through a mini dry patch so this should give him confidence against a team he's scored against in the past.
And we hope he gets on the scoresheet for the Lions yet again before he jets off to play in the 2016 MLS All-Star Game against Arsenal alongside Kaká on July 28th.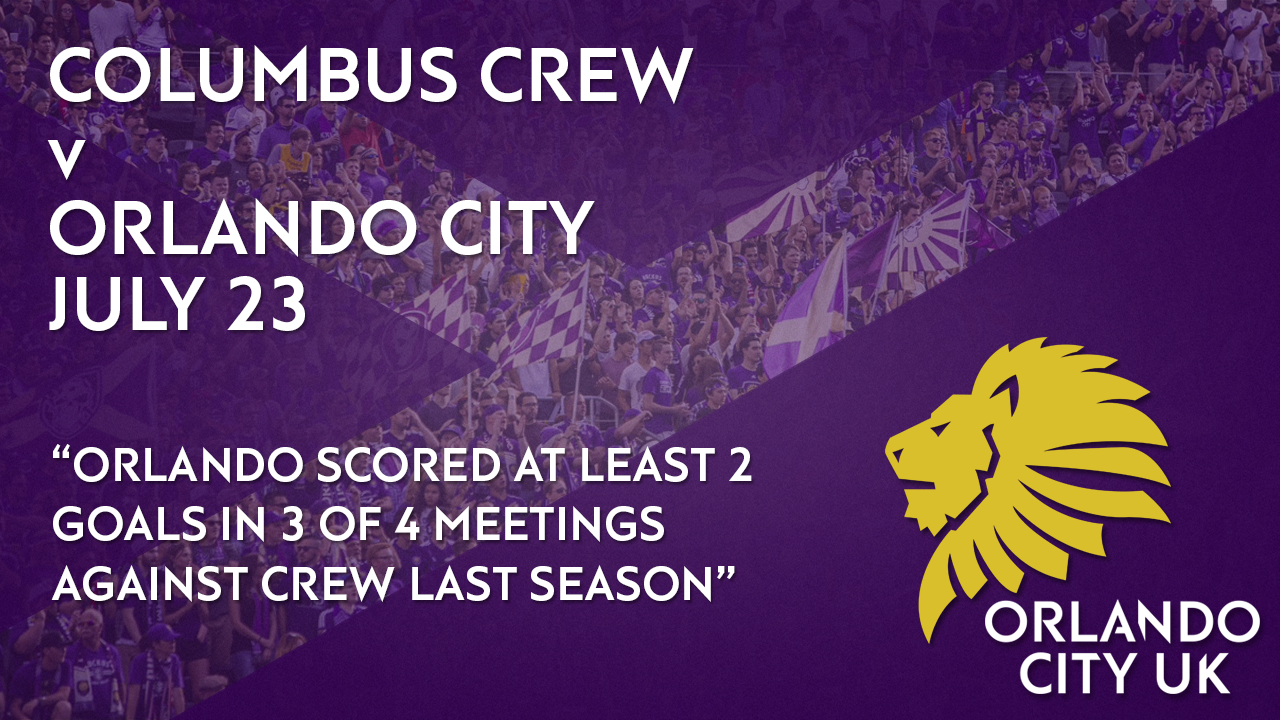 When stacking up the scorelines over all FOUR meetings between Columbus Crew and Orlando City SC last season, the reassuring pattern is the fact City have scored AT LEAST TWO GOALS in three of those games.
Having always been capable of scoring at any venue in all of Major League Soccer given our expansive style of play, we were starting to worry after a period of three games without a single goal prior to Saturday's 2-2 draw against Vancouver Whitecaps.
However, having found the net NINE times against Gregg Berhalter's men last season, this should breed confidence and belief.
Orlando City SC 2 Columbus Crew 2 – Highlights – May 30, 2015 (Credit: Major League Soccer)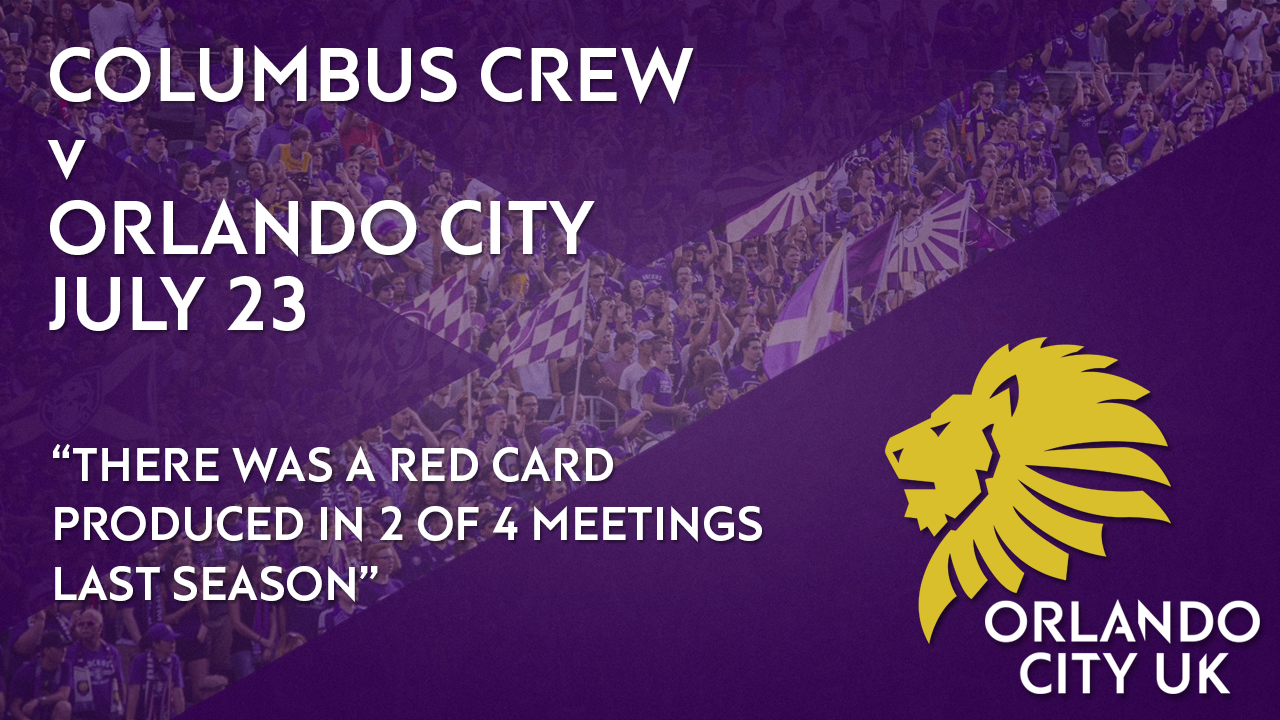 Having already mentioned that tempers flared between these two particular teams in 2015, the fact of the matter was that two red cards were produced over FOUR Crew versus Lions fixtures last term.
With Adrian Heath even critical of his own player in Rafael Ramos who foolishly got sent off for a wild foul on Waylon Francis during that 3-0 defeat in Ohio, Crew were reduced to 10 men as Michael Parkhurst was sent off in the next meeting in May 2015.
Given his marching orders by referee Silviu Petrescu for denying Kaká's strike on the goal line with his arm, our meetings with Crew were certainly eventful in 2015!
Columbus Crew form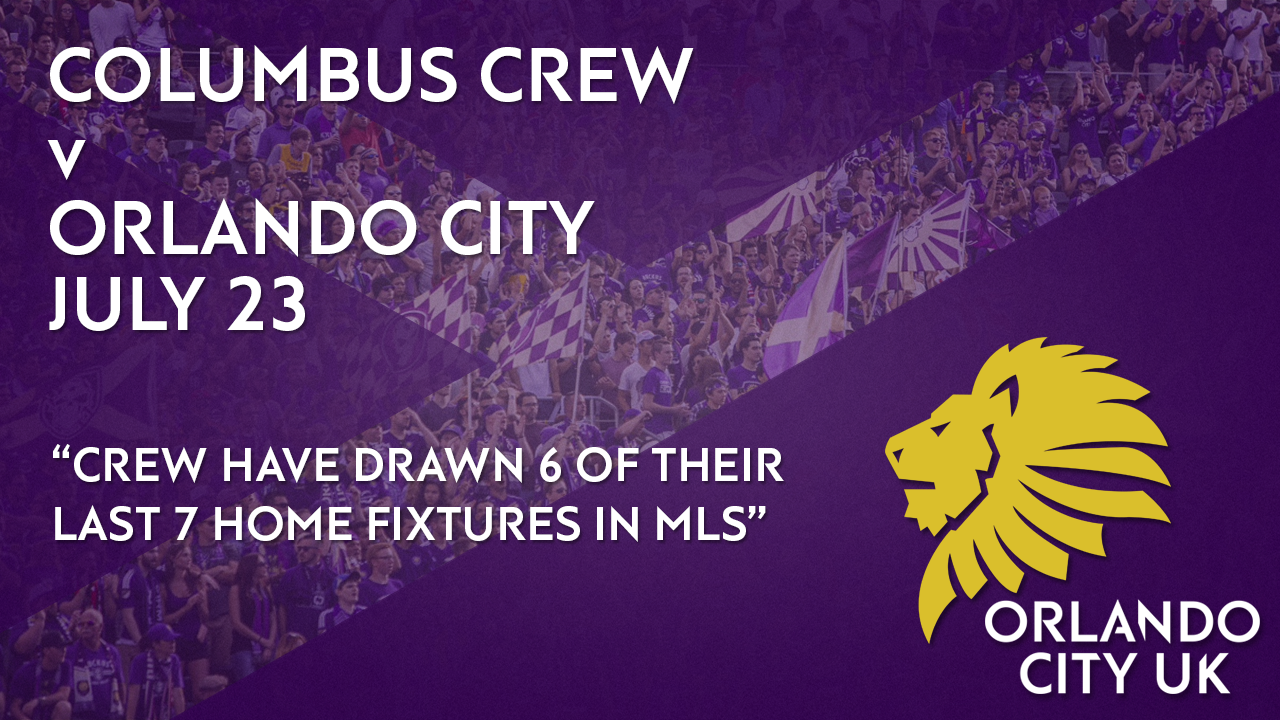 Thought Orlando City SC were bad at only achieving one point hauls at home instead of all three?
Well, Columbus Crew have suffered the same fate in 2016 with Gregg Berhalter's men having DRAWN SIX of their last SEVEN MLS fixtures at home.
Tying 1-1 with D.C. United last time out at MAPFRE Stadium, it's fair to say Gregg Berhalter's men are missing Kei Kamara to outscore opponents this term with the Sierra Leonean now with New England Revolution of course.
Columbus Crew 1 D.C. United 1 – Gregg Berhalter Press Conference – July 16, 2016 (Credit: Columbus Crew SC)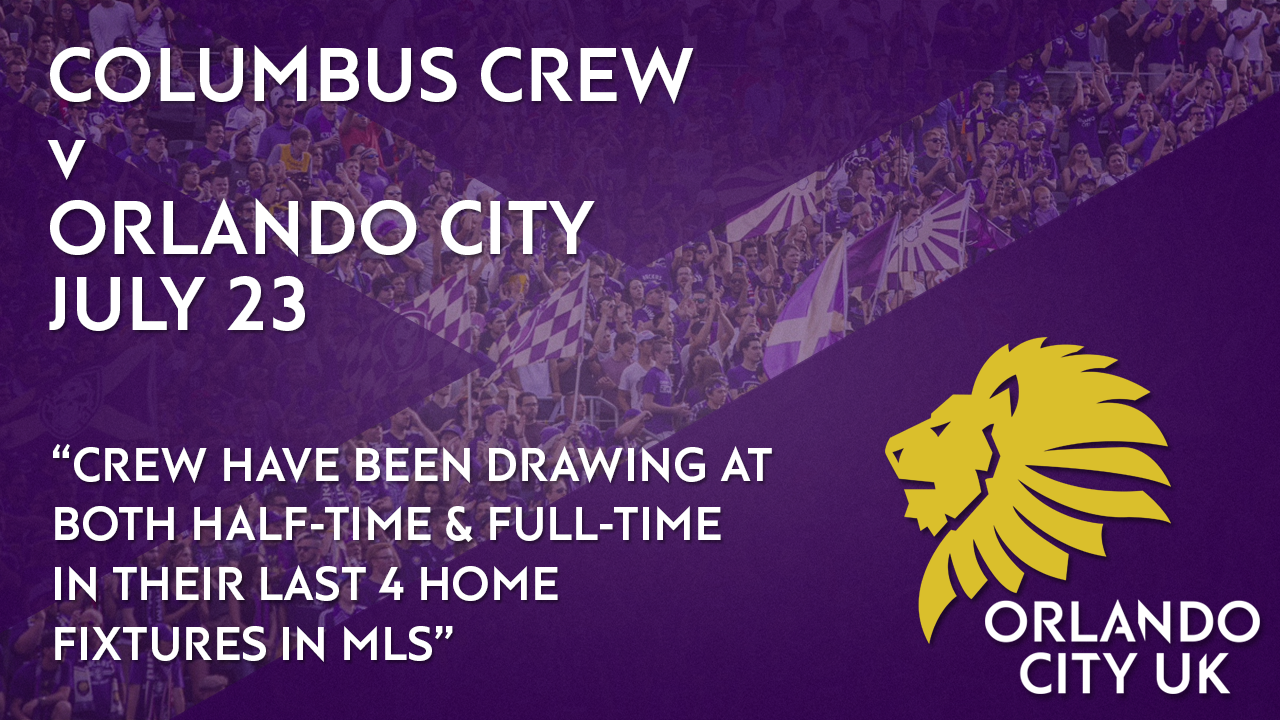 When you dig even deeper into Columbus Crew's drawing habit at home, the Ohio outfit are even struggling to take any kind of advantage in either 45-minute spell!
Drawing at BOTH half-time and full-time in their last FOUR home fixtures, Orlando City SC will ask huge questions of Crew if they can grab an early goal while taking the lead in Saturday's match-up.
Orlando City SC form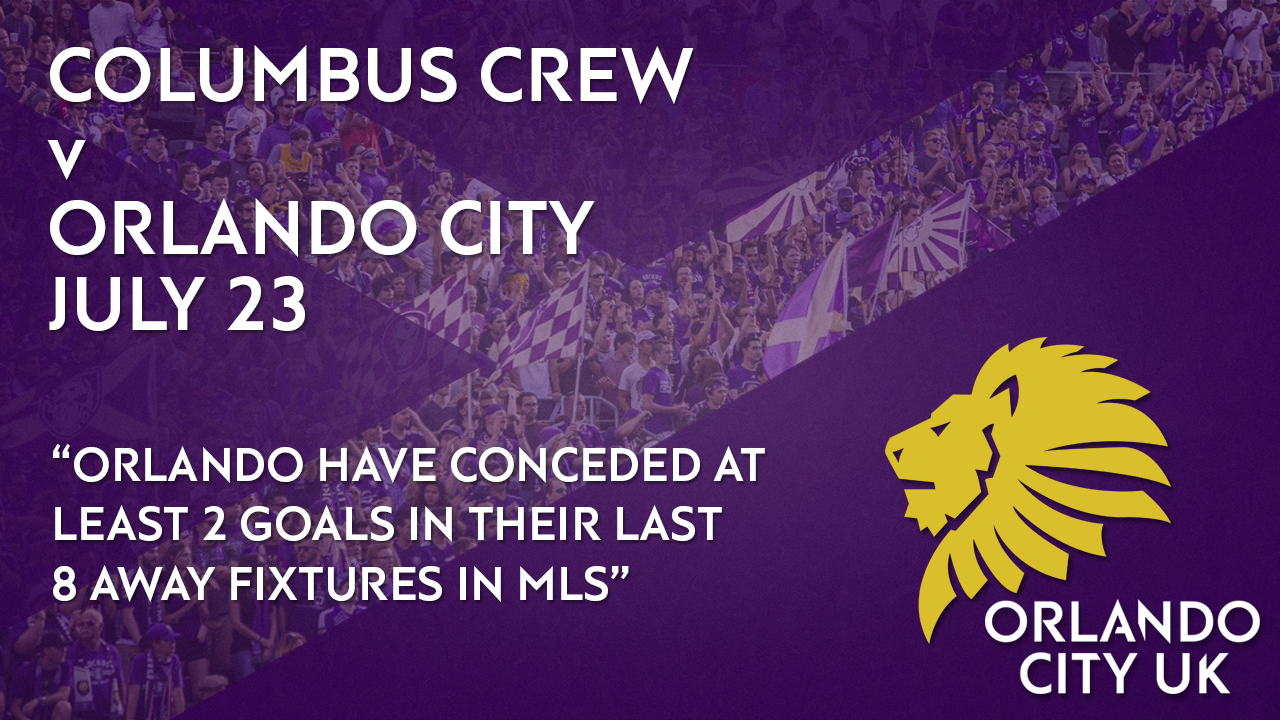 We say it every week but conceding another two goals on the road to Vancouver Whitecaps last weekend, that 2-2 result has now contributed to the Lions conceding AT LEAST TWO GOALS in their last EIGHT away fixtures in Major League Soccer.
Fortunately enough, Kevin Molino's excellent cross for Cyle Larin managed to give us an immediate foothold in the second-half when it might've been getting away but Joe Bendik must be crying out for some greater protection in front of him.