Orlando City SC face another huge game that will help define our MLS Cup play-off chances on Sunday as Jason Kreis' Lions travel to Toyota Park to take on Chicago Fire in Bridgeview.
With Fire bottom of the Eastern Conference (21 played, 18 points) right now, Veljko Paunović has again struggled to get positive results out of the Illnois team who finished bottom in 2015.
That said, games between Chicago Fire and Orlando City SC have proved tight in Major League Soccer thus far and given the continued defensive frailty of the Lions, this is no easy game.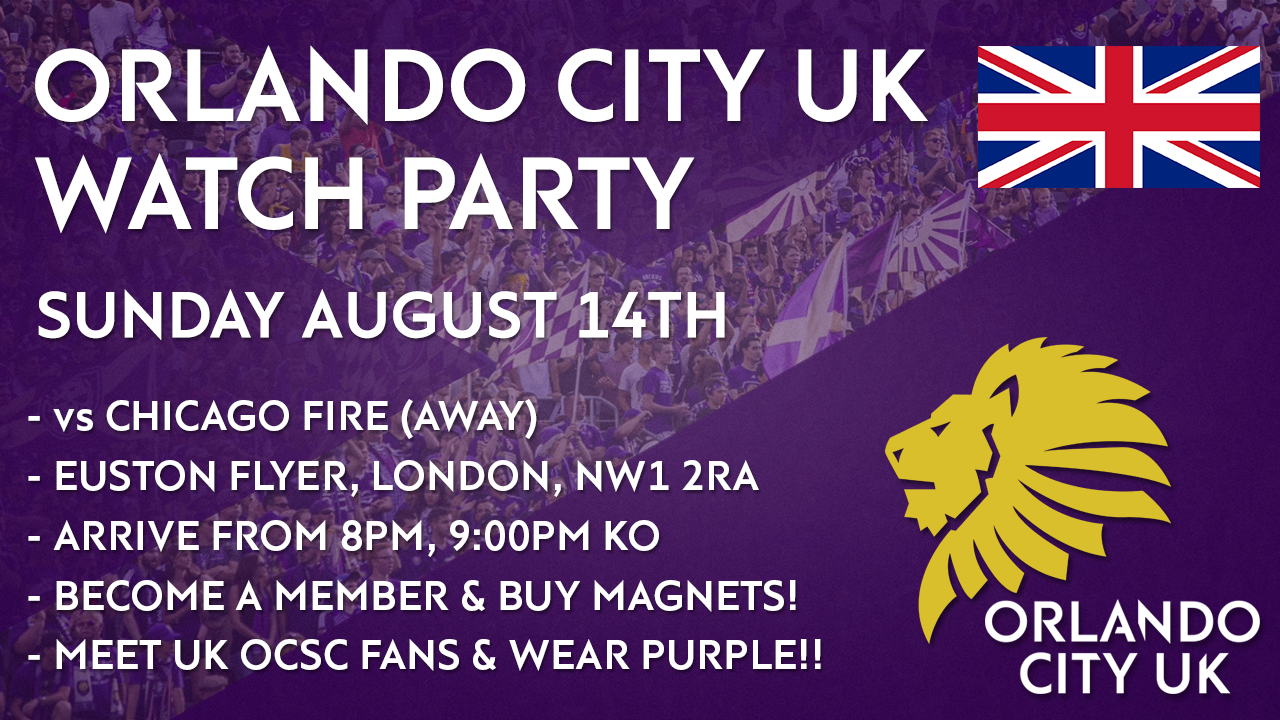 We were all shocked to see Seattle Sounders dispatch Orlando City SC with ease in the Lions' first home loss in over a year last time out and Jason Kreis has since admitted that his players are working with increased intensity in training.
The increased workload seemed to sap the energy of several Orlando City SC players against Sounders however.
With Chicago Fire boasting the speed machine that is David Accam, the Lions' defence simply must read the game better than they did against Clint Dempsey, Jordan Morris and Nicolás Lodeiro last Sunday.
Sitting a position beneath the MLS Cup play-off qualification line in seventh place following Gameweek 22, City still crucially have a game in hand over New England Revolution who sat directly above them on the same tally of 26 points.
With the 2016 Major League Soccer season reaching the business end now, Orlando City SC need to achieve a string of victories with the game count running down.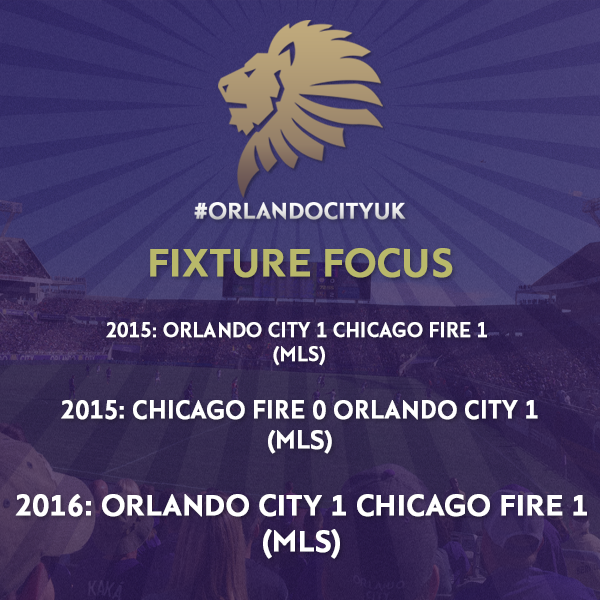 2015/16 head-to-head stats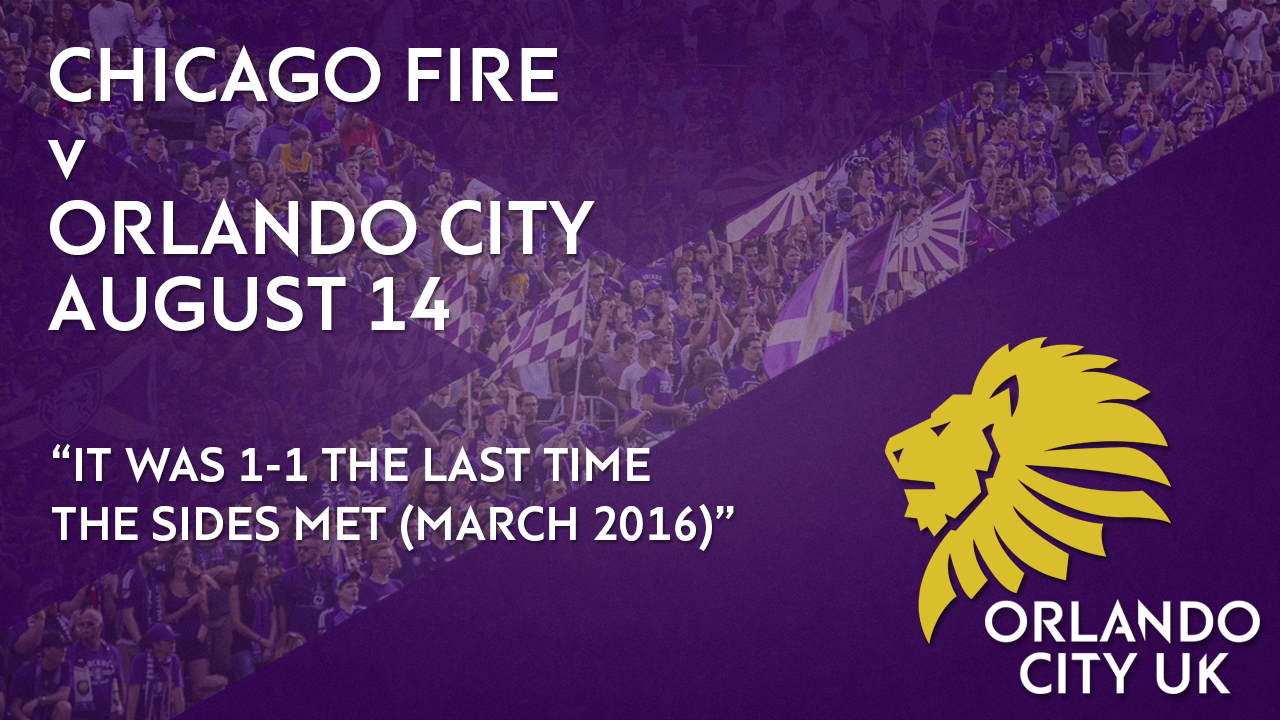 Our most recent meeting with Chicago Fire seems like ages ago now and that's because it was our second fixture of the 2016 campaign.
Altogether a frustrating evening at Camping World Stadium following the furore of our late comeback against Real Salt Lake on opening day, Veljko Paunović's side sat deep to frustrate while playing on the counter all evening.
Starting in the best possible fashion by going 1-0 up through Cyle Larin on four minutes, it was only ten minutes later in which continued menace David Accam levelled up the game in a 1-1 full-time scoreline.
Much like the way in which Seb Hines' opener against Sounders was cancelled out not long after it was scored last Sunday.
Orlando City SC 1 Chicago Fire 1 – Highlights – March 11, 2016 (Credit: Chicago Fire)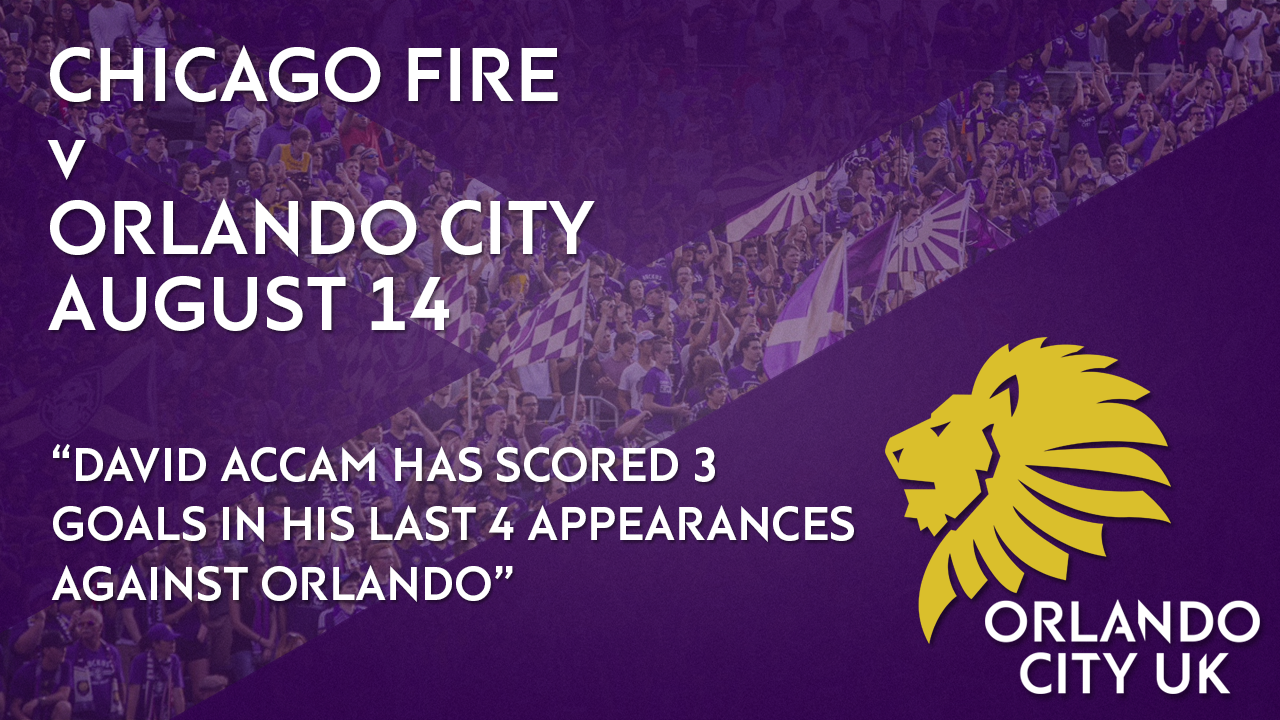 That man David Accam just can't stop scoring against Orlando City SC it seems.
Make no mistake; 'King David' Accam – as Fire commentators refer to him – is one of the speediest and most exciting attackers in all of Major League Soccer and with either Tommy Redding or José Aja replacing the suspended David Mateos, they'll have to be on their mettle.
As we're all too commonly aware, Orlando City SC's defence has been the bane of our 2016 campaign as a whole and while Fire are struggling right now, they're more than capable of threatening our defence.
Nevertheless, it must be said that MLS match-up's have proved tight and low scoring between the duo.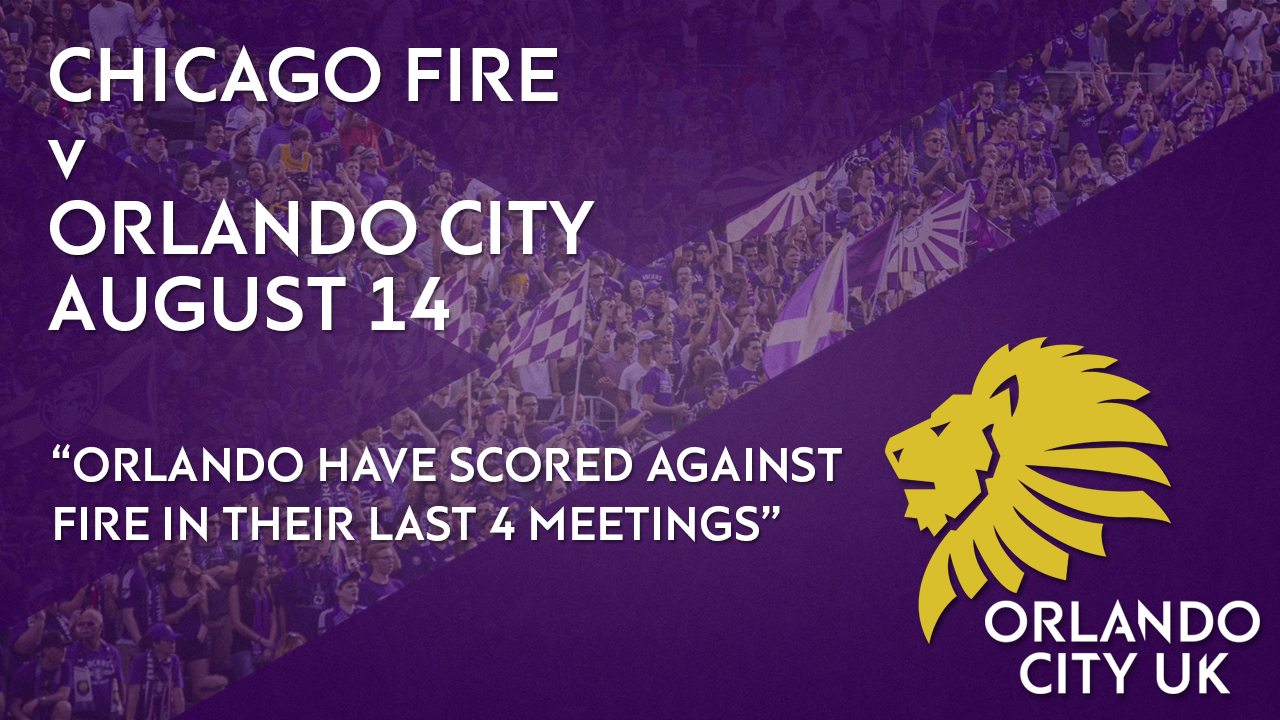 The reassuring news for Orlando City SC fans is that the Lions have managed to score against Fire in ALL FOUR of their previous Major League Soccer meetings.
June 6th 2015 – Chicago Fire 2 Orlando City SC 3
August 29th 2015 – Orlando City SC 1 Chicago Fire 1
September 19th 2015 – Chicago Fire 0 Orlando City SC 1
March 11th 2016 – Orlando City SC 1 Chicago Fire 1
This is in addition to a goal scored against Chicago Fire in the 3-1 defeat at the quarter-final stage of last season's U.S. Open Cup.
July 22nd 2015 – Chicago Fire 3 Orlando City SC 1
In truth, Fire have actually only conceded 30 goals this season as the third fewest in the Eastern Conference following Gameweek 22 but scoring has been a massive problem with just 20 strikes registered – the lowest total in the East.
Chicago Fire 0 Orlando City SC 1 – Highlights – September 19, 2015 (Credit: Chicago Fire)
Chicago Fire form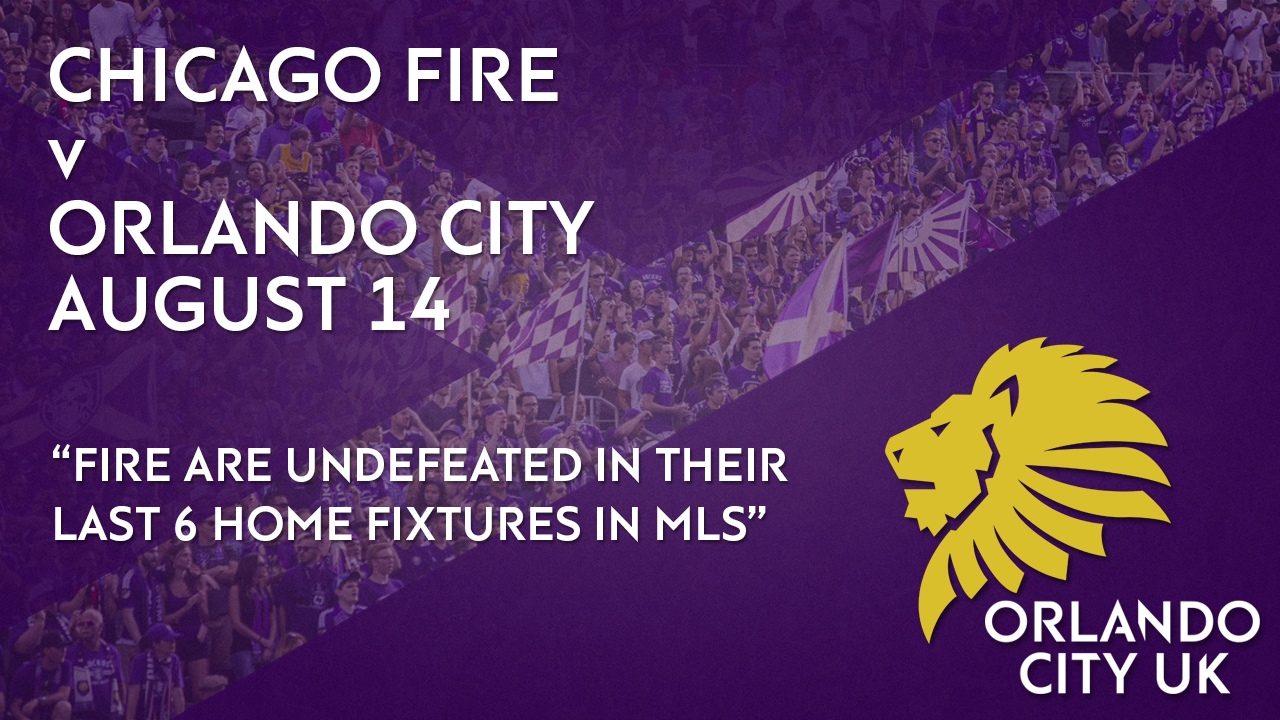 While Chicago Fire struggle as the basement boys in the MLS Eastern Conference right now, Veljko Paunović's side are actually difficult to overcome at home.
Unbeaten in their last SIX home fixtures at Toyota Park, three of those games have been won by a single goal and the other three have ended in draws, most recently a 2-2 with New York Red Bulls.
Cyle Larin will have to ensure he brings his A-game after a quiet performance against Sounders given the fact Chicago Fire give little away at the back.
Perhaps Lions new boy Matías Pérez García can be the man to unpick Fire's defence after an impressive cameo on the diminutive Argentine's debut against Sounders last time out.
Chicago Fire 2 New York Red Bulls 2 – Highlights – July 31, 2016 (Credit: Major League Soccer)
Orlando City SC form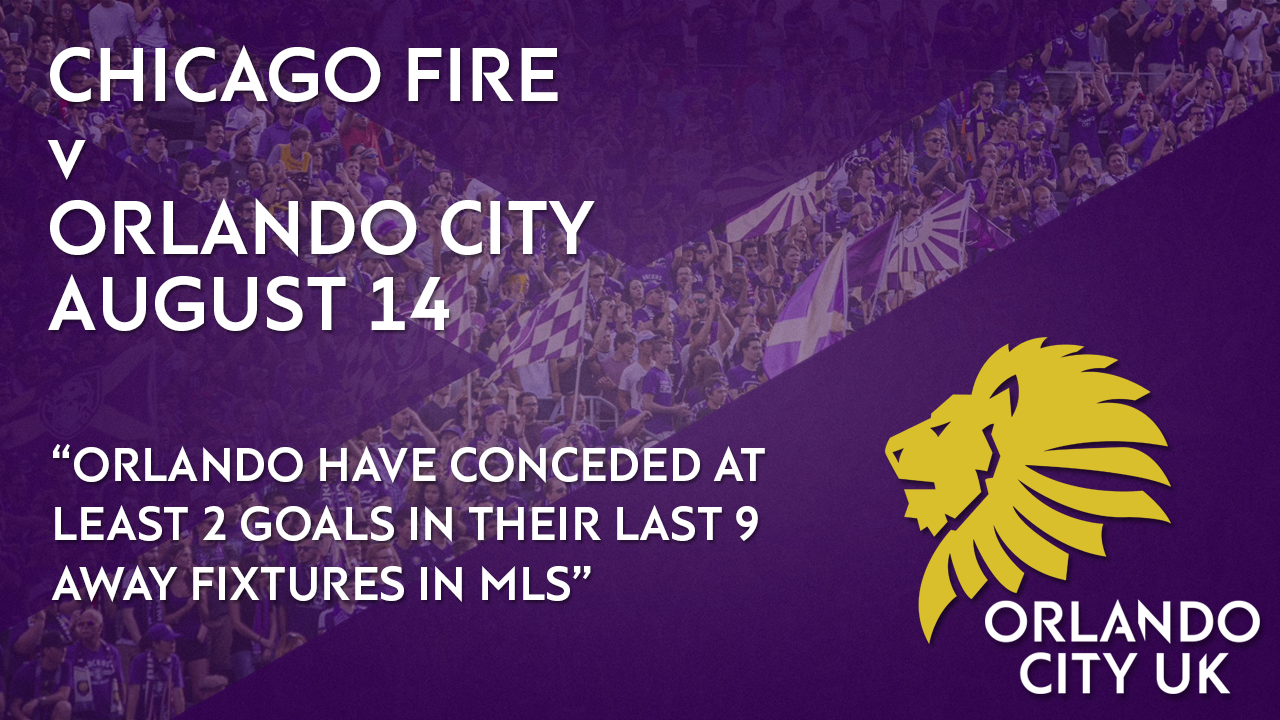 Perhaps this is a stat that Orlando City SC can finally improve upon at Chicago Fire?
Conceding AT LEAST TWO GOALS in our last NINE away fixtures in MLS, this kind of form is the reason Orlando City SC have been in and around the play-off qualification line all season long.
Chicago Fire are anything but free scoring and perhaps with Tommy Redding or new boy José Aja in the back line, a more efficient pairing than Seb Hines and David Mateos can offer Joe Bendik greater protection.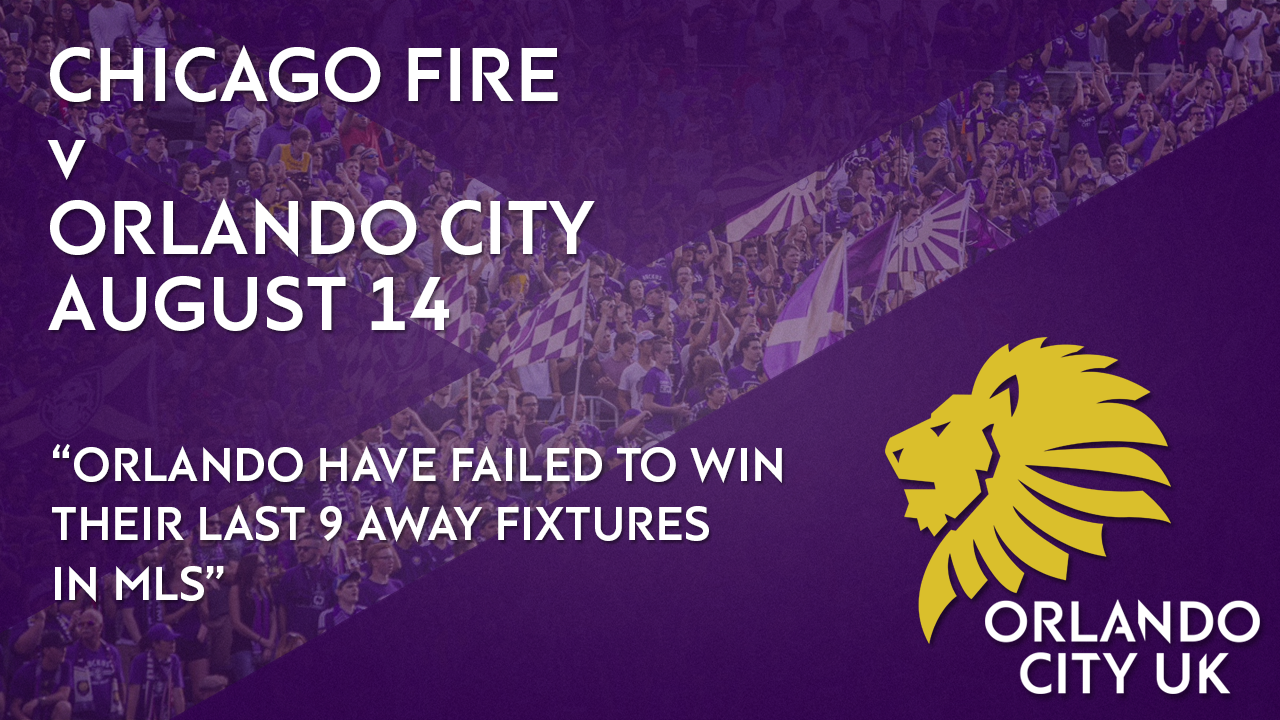 How long ago does that 0-1 smash and grab victory away at New York City SC feel now?
Quite frankly, nearly FIVE MONTHS have gone by without Orlando City SC managing to grab all three points on the road with March's 0-1 victory at Yankee Stadium representing our last away triumph.
With Orlando City SC facing SEVEN away games in their last twelve regular season fixtures (including this game), this is a record that needs improving and pronto to achieve play-off qualification.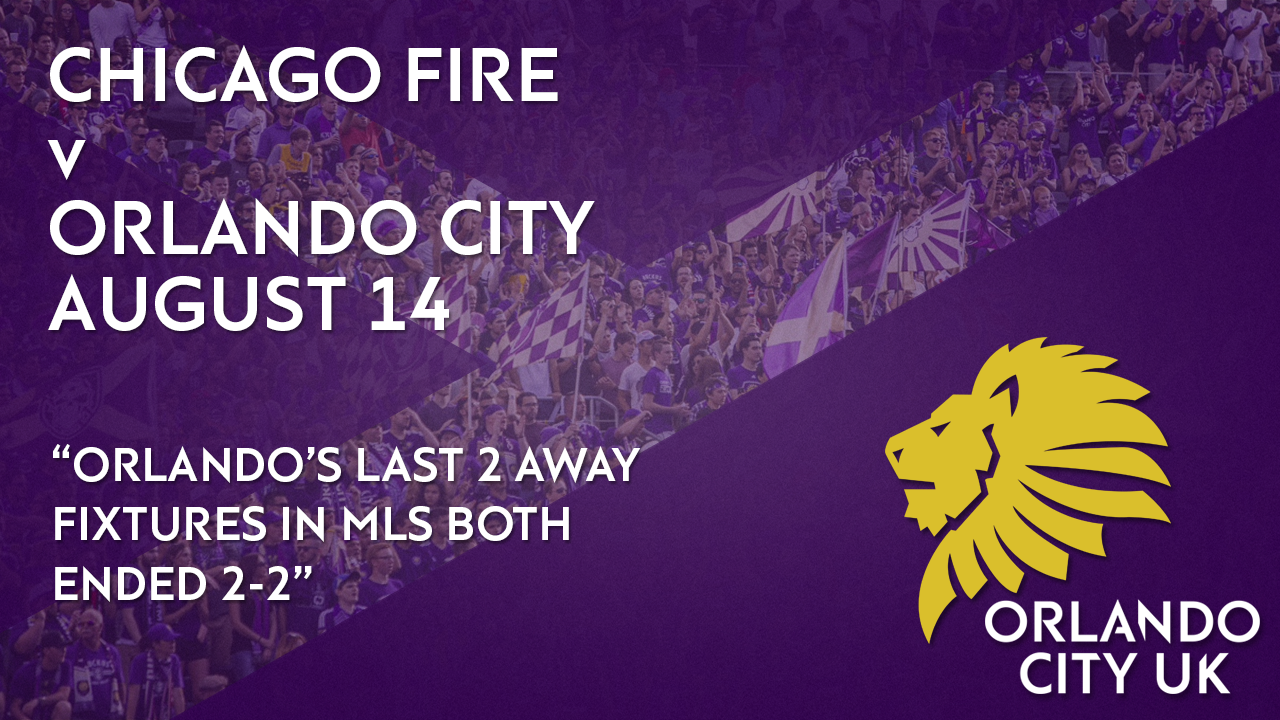 On many occasions this term, backing an Orlando City SC draw has usually proved a safe bet.
And this has been exactly what the Lions have produced in their last TWO away fixtures which both ended 2-2 at Vancouver Whitecaps and then Columbus Crew.
In all fairness however, City turned around both games to earn a point from losing positions but Jason Kreis will be hoping we can stay on the front foot in this one.