With just TEN games left to go of the 2016 MLS regular season, it's reaching crunch time for Orlando City SC and their MLS Cup play-off qualification hopes.
Playing the first of those games against Toronto FC on Wednesday evening, the Lions really need some three point hauls now after a two-game unbeaten streak on the road.
Earning two points from a possible six at Chicago Fire and most recently Colorado Rapids, Jason Kreis will know that despite improving under his lead in recent weeks, big leaps need to be made with games running out.
Now at home against both Toronto FC and New York City FC at Camping World Stadium, Orlando City SC really need to make home advantage count to solidify their place in the top six of the Eastern Conference.
With the 0-0 draw away at Rapids ensuring that the Lions temporarily rose above the line after 24 games played (28 points), everybody now needs to pull together to put more of a cushion between sixth and seventh place.
The encouraging takeaway from Colorado Rapids was the fact José Aja and David Mateos looked a much more comfortable centre back pairing with Mikey Ambrose doing his starting claims no harm after a positive debut in place of Luke Boden.
What's also positive is the fact Orlando City SC managed to turn the tide of defeats against Toronto FC only two months ago.
With TFC racking up a trio of victories over City last season, Kaká's late, late 110th minute penalty kick ensured Adrian Heath's Orlando City SC won an incredibly dramatic 3-2 encounter with Greg Vanney's side back on June 25th.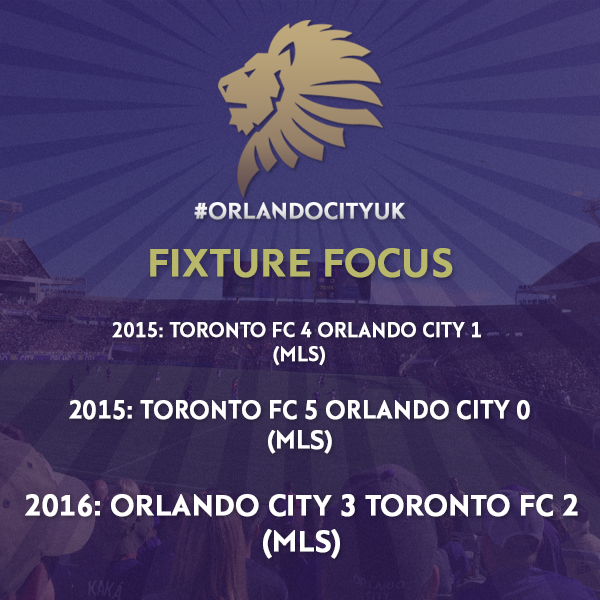 2015/16 head-to-head stats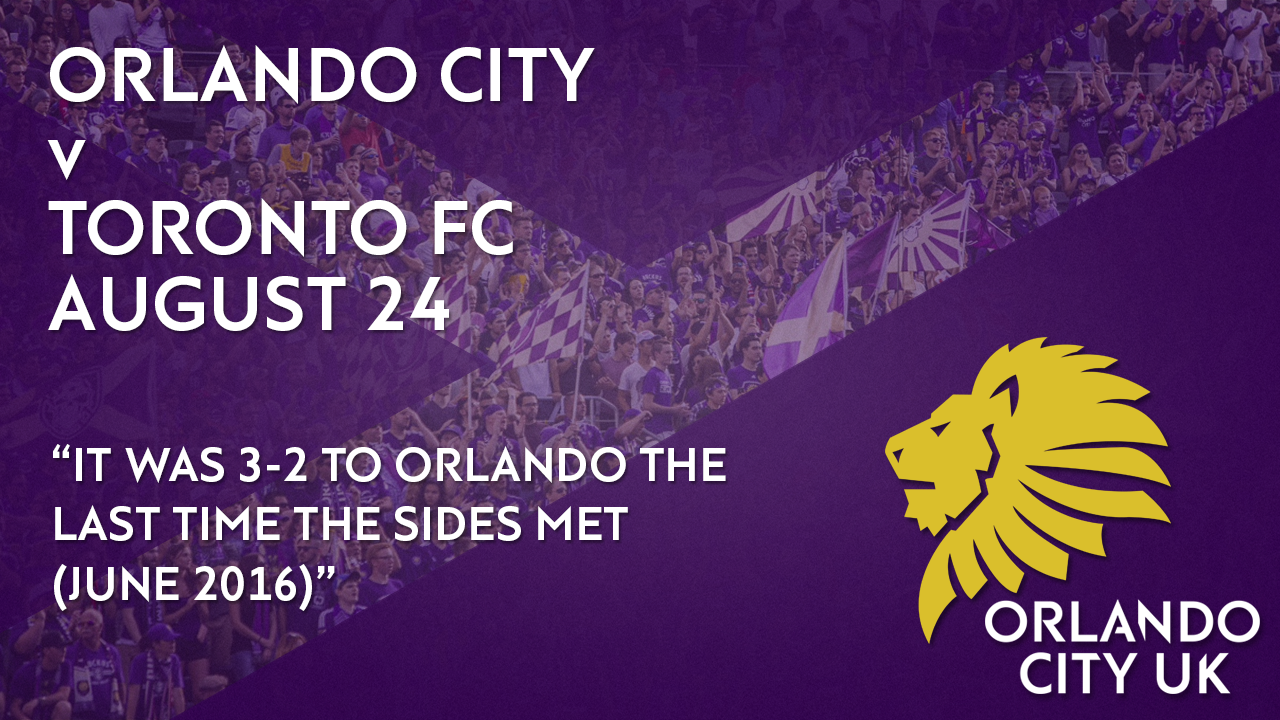 As already mentioned at the outset, June's 3-2 victory over Toronto FC was a game that only served to send Orlando City SC fans' heart rates out of control!
Featuring incredible scenes at the end, everybody thought Orlando City SC had blew another great chance to win the game when Justin Morrow cancelled out Adrian Winter's strike to make it 2-2 on 90 minutes.
However, in an incredible finish, 10 minutes of stoppage time were played whereby Julio Baptista earned a last gasp penalty which Kaká tucked away to send The Wall into rapture!
Orlando City SC 3 Toronto FC 2 – Highlights – June 25, 2016 (Credit: Toronto FC)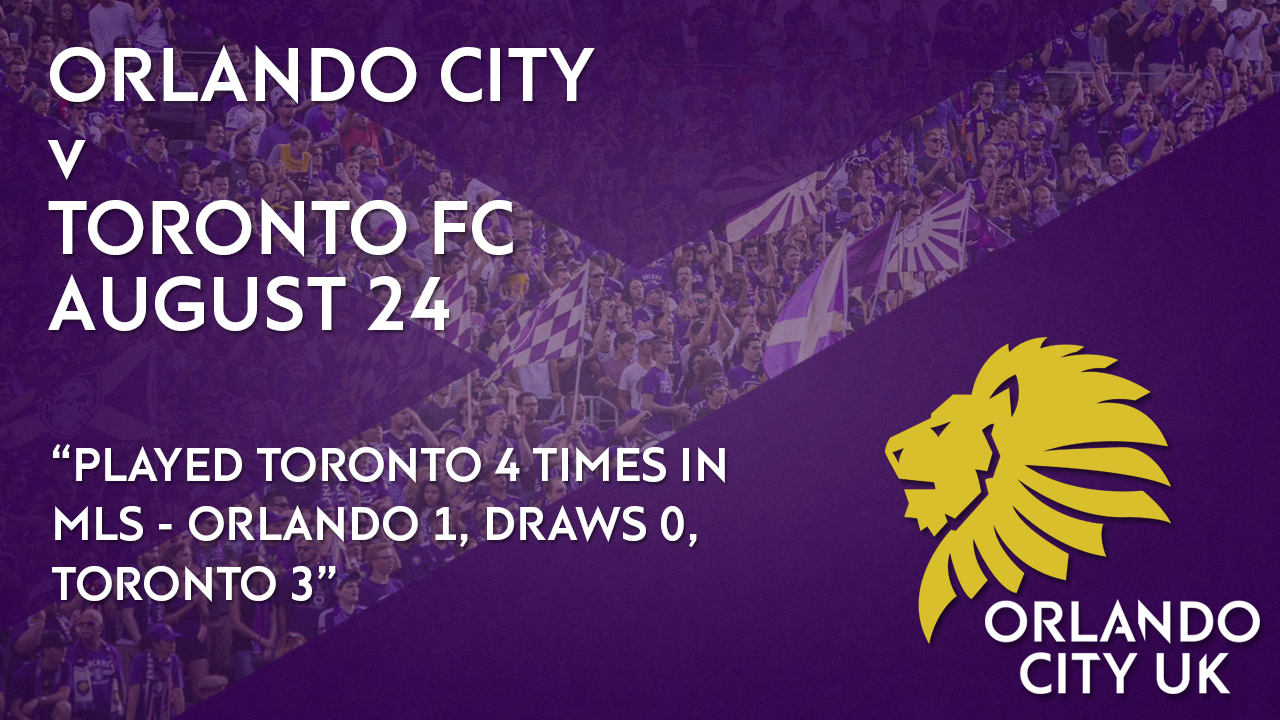 June 2015's victory over Toronto FC was a new feeling for Orlando City SC.
After all, this was the Lions' first ever Major League Soccer win over their Canadian opposition who quite simply blew City away in 2015.
April 26th 2015 – Orlando City SC 0 Toronto FC 2
August 5th 2015 – Toronto FC 4 Orlando City SC 1
August 22nd 2015 – Toronto FC 5 Orlando City SC 0
Scoring a huge ELEVEN goals against Orlando City SC over three regular season meetings last term, Jason Kreis' side can now claim they've turned the tide.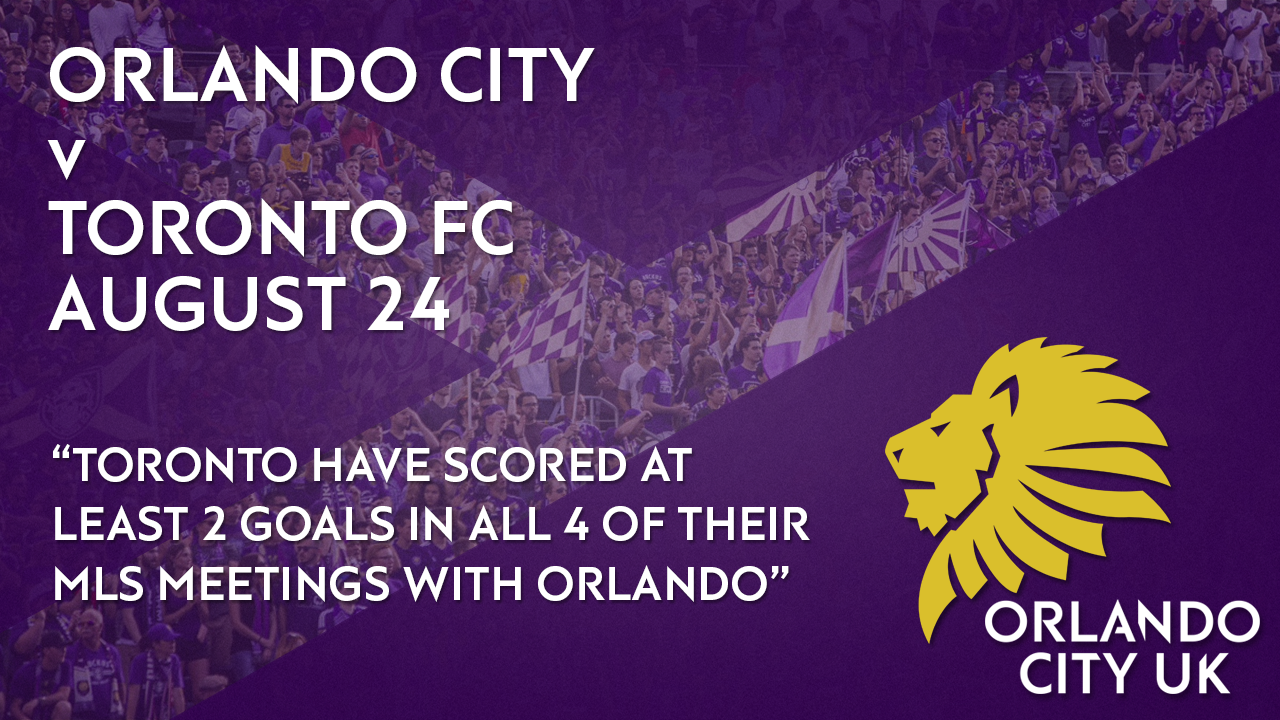 When your scan your eyes over the four Orlando City SC results against Toronto FC in Major League Soccer to date, you'll uncover the fact that TFC have scored AT LEAST TWO GOALS in all of those games.
Boasting the best player in all of MLS in Sebastian Giovinco, keeping a clean sheet against Greg Vanney's side is always going to prove a tough proposition.
That said, with José Aja and David Mateos combining to improved effect at Dick's Sporting Goods Park last time out, perhaps Joe Bendik will receive better protection once more.
Orlando City SC form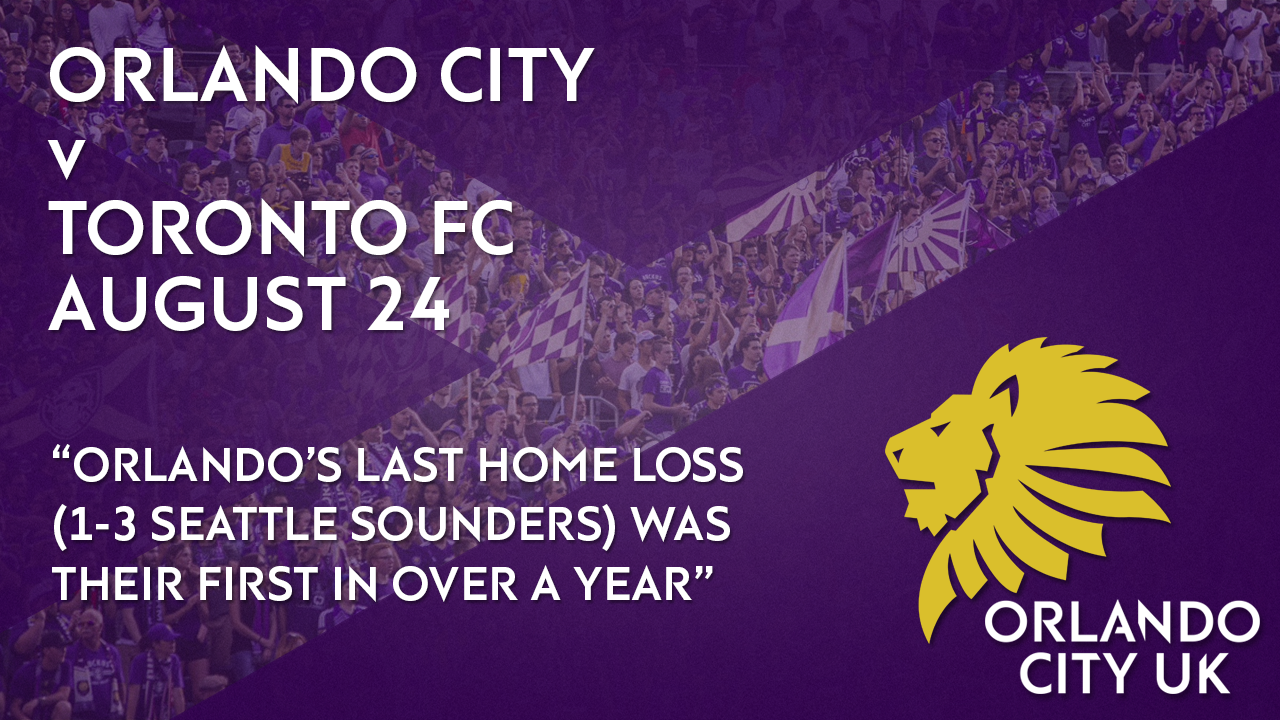 It was a very strange feeling for Orlando City SC supporters last time out at home considering the 1-3 loss to Seattle Sounders was the first MLS defeat witnessed at Camping World Stadium in over a year!
Going SEVENTEEN league games undefeated prior to the Sounders loss, our proud home record has now been brought to and end.
One thing is for sure and that's the fact that every Orlando City SC fan will get behind the team this midweek, vociferously pushing the team towards all three points as usual due to the increased importance of the fixture.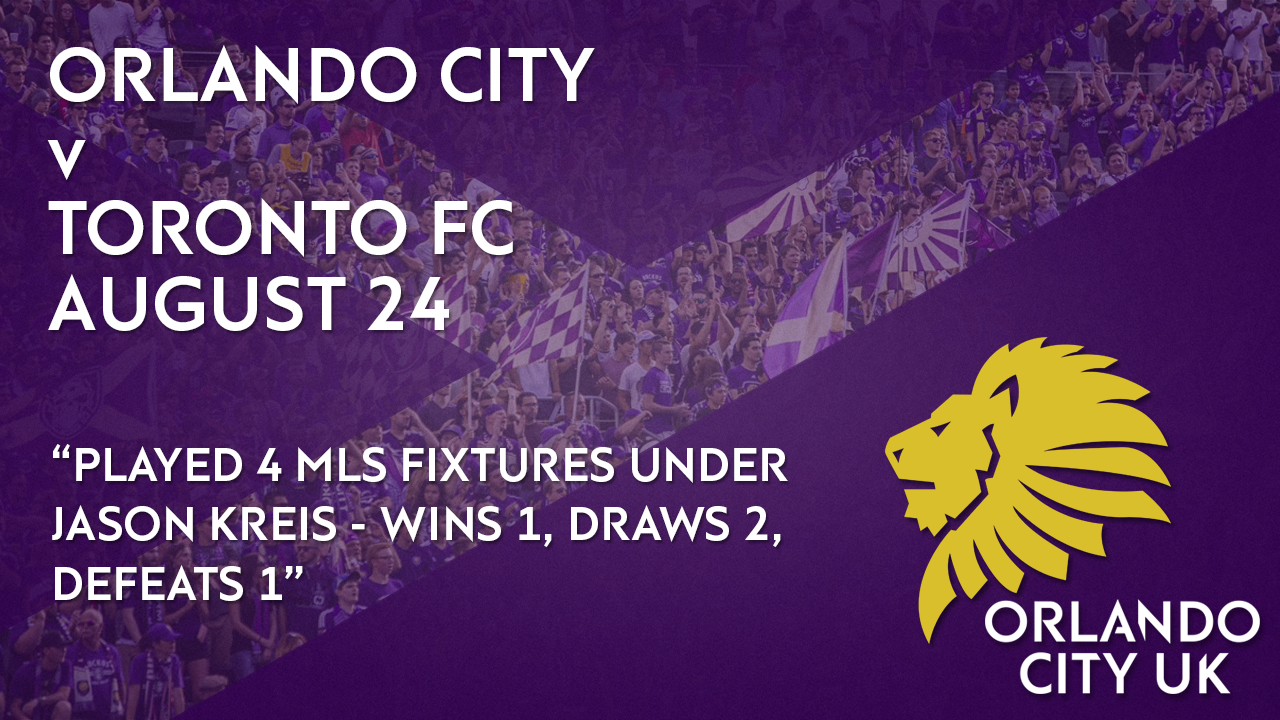 Jason Kreis has now overseen FOUR Major League Soccer fixtures as Orlando City SC head coach.
In that time, Kreis won his debut game against New England Revolution of course ahead of the Seattle Sounders defeat that preceded the two road draws at Chicago Fire and Colorado Rapids.
Definitely making the Lions a harder team to beat under his guidance, the defensive improvement at Colorado Rapids can hopefully pave the way to more efficient performances from now until October.
Colorado Rapids 0 Orlando City SC 0 – Highlights – August 20, 2016 (Credit: Colorado Rapids)
Toronto FC form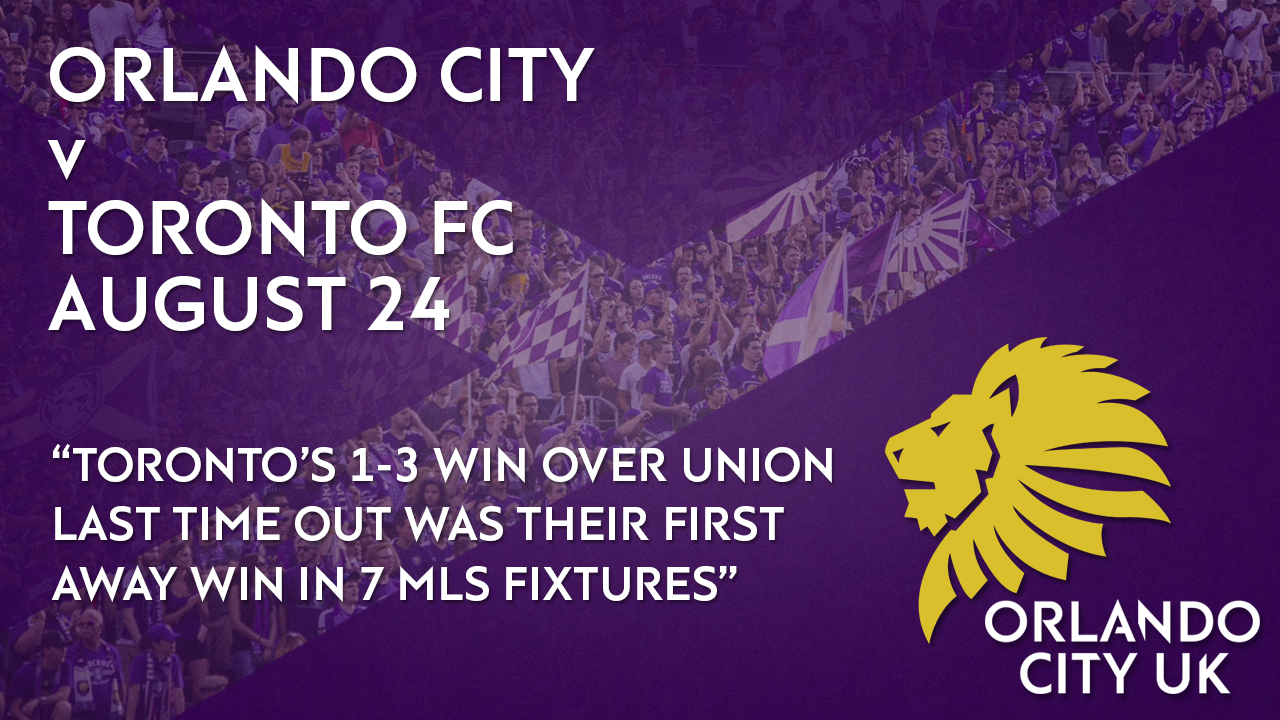 Wednesday's opponents Toronto FC brought an end to their long and drawn out winless run on the road when defeating Philadelphia Union 1-3 at Talen Energy Stadium last time out.
Their first away victory in SEVEN MLS fixtures, Greg Vanney's side will be heading to Central Florida with renewed confidence.
Philadelphia Union 1 Toronto FC 3 – Highlights – August 20, 2016 (Credit: Toronto FC)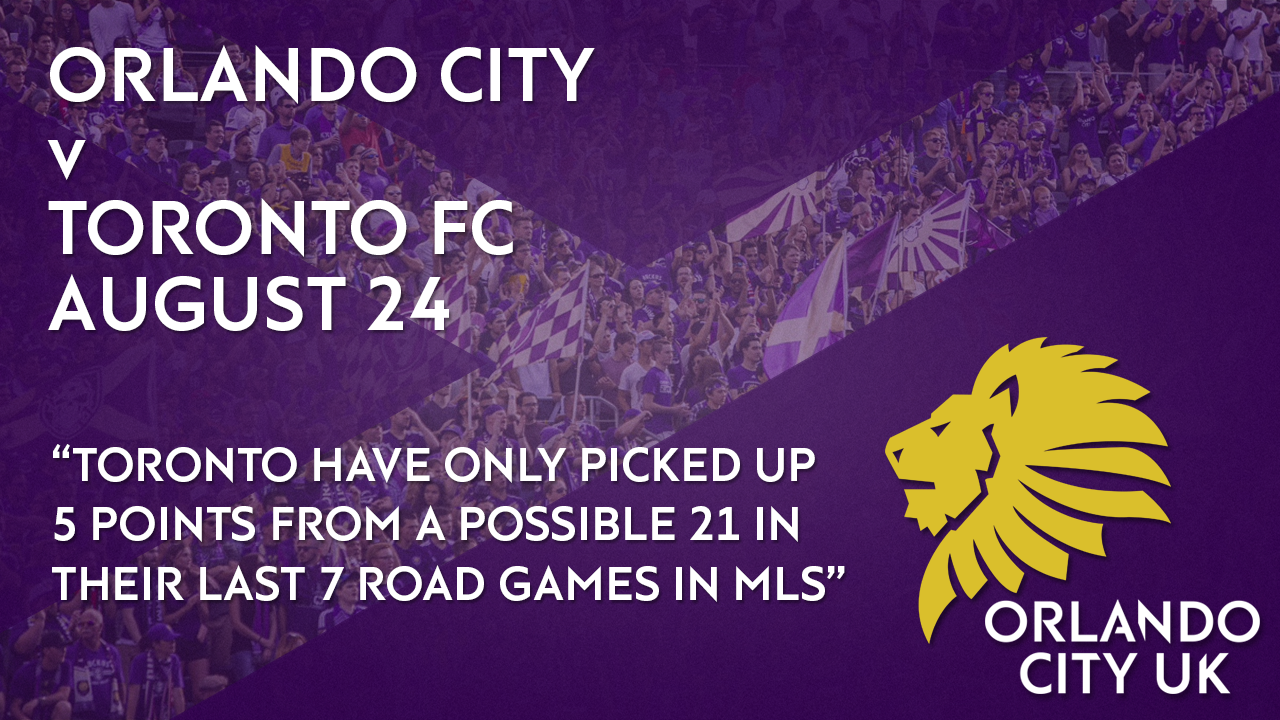 That said, when you look back at TFC's last SEVEN road games in MLS, Greg Vanney's men have only taken FIVE points from a possible 21.
Defeated at Portland Timbers, New York Red Bulls, Orlando City SC in that crazy 3-2 game and San Jose Earthquakes prior to their Philadelphia Union victory, the Canadian side haven't been the best travellers.
Everybody connected with Orlando City SC will hope that their low point haul in away fixtures continues Wednesday night.