Following news of Orlando City B's roster cuts back on November 2nd, Orlando City SC today revealed that the club will NOT be exercising contract options on SIX Lions stars.
The players headed for a City exit are defenders Kevin Alston, Luke Boden, Seb Hines and Tyler Turner, and forwards Pedro Ribeiro and Julio Baptista.
Representing the first names cut from Jason Kreis' 2016 roster, there could yet prove salvation for a few of those six players in question however.
In the official club report, Orlando City SC Assistant General Manager Niki Budalic claimed: "We would like to sincerely thank all six players for their contributions to the club, some of whom have been with us since USL.  
"We will remain in discussions with a few of them about a possible return in 2017."
Unsurprisingly, numerous defenders make up the exit list with Orlando City SC having conceded the most amount of goals (60) in all of Major League Soccer in 2016.
This means a goodbye to our Brit Luke Boden who represented Orlando City SC over 130 times since initially joining the club in its USL form back in February 2011.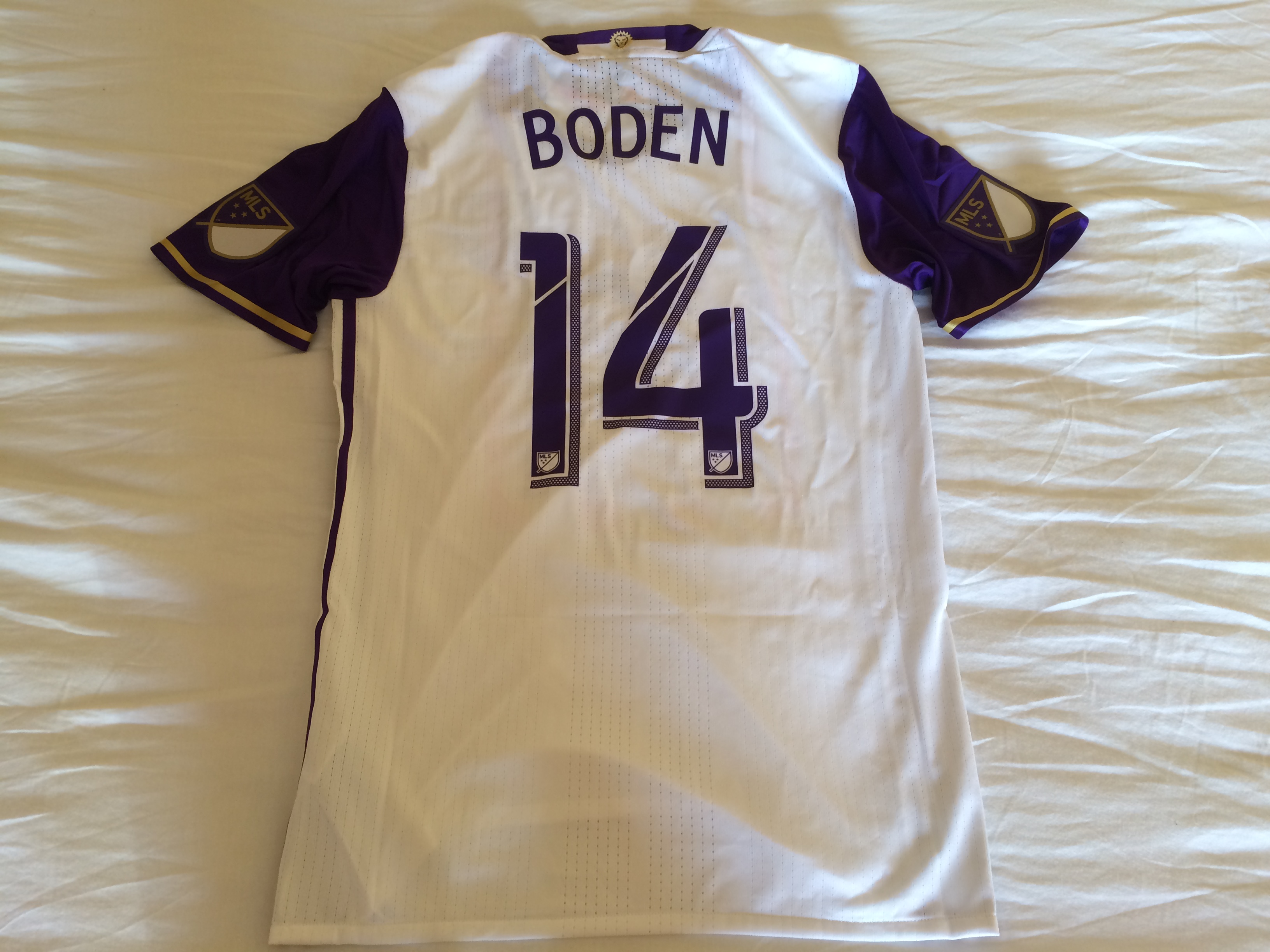 Adorning Orlando City UK's 2016 Orlando City SC away jersey, we wish the long-serving Bodz all the very best in his next chapter, should there be no change in the decision over Luke.
As for others on the list, Julio Baptista was of course Orlando City SC's last ever goalscorer at Camping World Stadium, notching the final goal in the Lions' 4-2 victory over D.C. United a month ago.
Missing most of 2016 due to injury, 26-year-old Pedro Ribeiro is a player who is now eligible for Stage One of the forthcoming MLS Re-Entry Draft which will take place on December 16th with Stage Two seven days later.
Kevin Alston is now eligible for Free Agency and will be able to discuss a new contract with any of the 22 clubs competing in MLS next season, including Orlando City SC who could yet re-negotiate a deal.
Seb Hines departs Central Florida after making 49 Major League Soccer appearances for the Lions and despite earning a reputation as a major threat in the air, the former Middlesbrough defender struggled with several errors in 2016.
And last but not least, Tyler Turner was a part of Adrian Heath's first team roster for Orlando City SC's inaugural campaign in 2015 but spent time with Anthony Pulis' Orlando City B this past year.
Orlando City UK would like to thank all six players for their contributions while wishing them the very best of luck in their careers from this moment forth.
We now await news of who else will be cut and retained from Jason Kreis' 2016 roster.
Would YOU have kept any of the six names headed for an Orlando City SC exit?
Let us know in the comments section below or tweet us at @Orlando_CityUK!