Moving into a brand new stadium isn't easy – just ask West Ham United! But after three Orlando City SC games played at Orlando City Stadium, the Lions have won every one of those games in an awesome start to 2017.
Already underlining the theory that Orlando City Stadium can be a real stronghold in Major League Soccer, LA Galaxy are the latest visitors to Central Florida on Saturday.
The most illustrious name in all of MLS to many, LA Galaxy arrive in O-town following a mediocre start to the 2017 campaign.
Beating Montreal Impact 2-0 last time out, Galaxy sat in sixth place (6 points) following Gameweek 6 in a stop-start beginning to the season.
Curt Onalfo's side may lack the grandeur of former Galaxy rosters with David Beckham, Steven Gerrard and Robbie Keane no longer around but make no mistake, they are still a highly capable outfit.
Jason Kreis' Orlando City SC shouldn't be taking anything for granted with Galaxy still boasting plenty of experience in Ashley Cole, Jelle Van Damme, Jermaine Jones, Gyasi Zardes and impressive French new boy Romain Alessandrini. That's not forgetting perennial trickster Giovani dos Santos too!
The great thing about Orlando City SC's rousing start to the season is the fact that given the New England Revolution postponement, three of our four MLS fixtures played so far have been at home.
This has given us a great opportunity to build up some early momentum while bolstering the concept that Orlando City Stadium can indeed be the fortress we all expected it to be.
Having witnessed low scoring encounters in our three home games so far, one interesting observation is the fact that Orlando City SC versus LA Galaxy fixtures usually produce plenty of goals.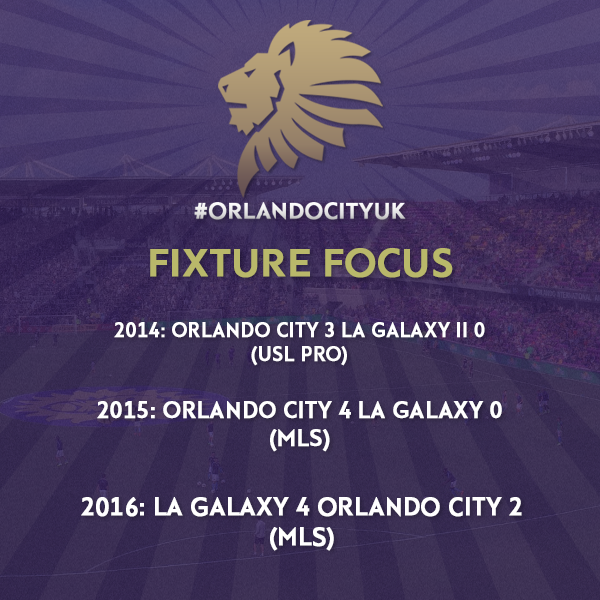 2015/16 head-to-head stats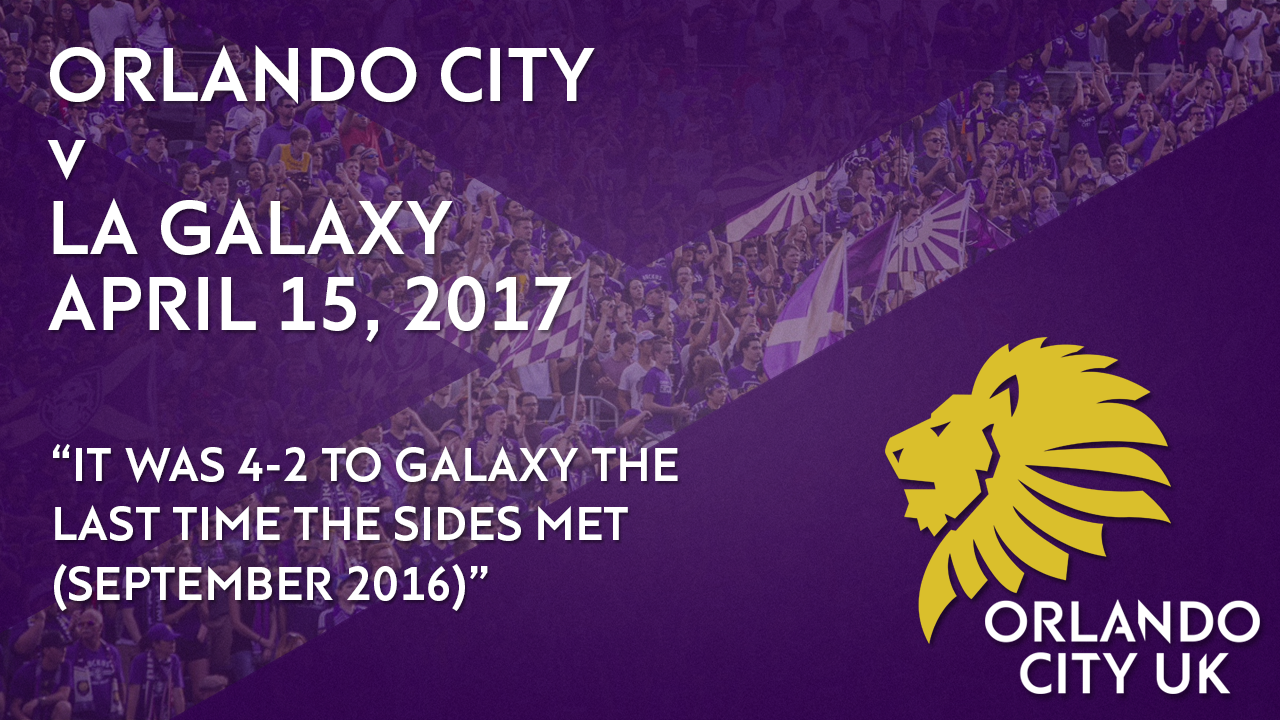 Orlando City SC's standout result last season was the incredible 1-4 victory over Montreal Impact in Quebec on September 7th, 2016.
A second consecutive win under Jason Kreis at the time, it appeared as if Orlando City SC were making a late charge towards the 2016 MLS Cup Playoffs.
But just four days after the win over Impact, LA Galaxy effectively killed our forward momentum and playoff qualification hopes for good with a 4-2 win in a demanding week containing two faraway road games.
Actually going 0-1 up at StubHub Center through Kevin Molino, a Giovani dos Santos brace and separate strikes from Alan Gordon and Robbie Keane ensured it was a day to forget in California.
LA Galaxy 4 Orlando City SC 2 – Highlights – September 11, 2016 (Credit: LA Galaxy)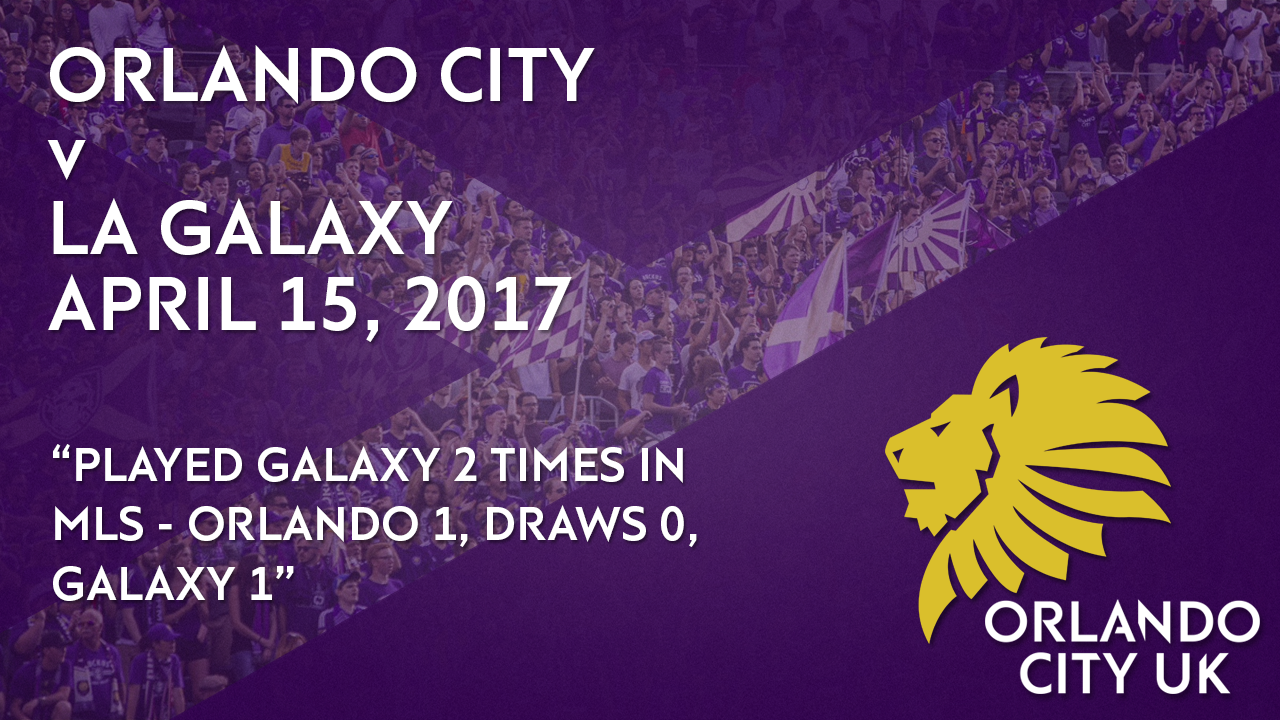 Due to LA Galaxy being a Western Conference franchise of course, Orlando City SC have only faced Galaxy TWICE in Major League Soccer so far.
As it stands, there is perfect symmetry across the wins, draws and losses spectrum with both Orlando City SC and LA Galaxy sharing a single victory apiece.
Talking of standout Lions victories to date, the 4-0 triumph over LA Galaxy at the Citrus Bowl back in May 2015 really signalled our intent as a force in Major League Soccer.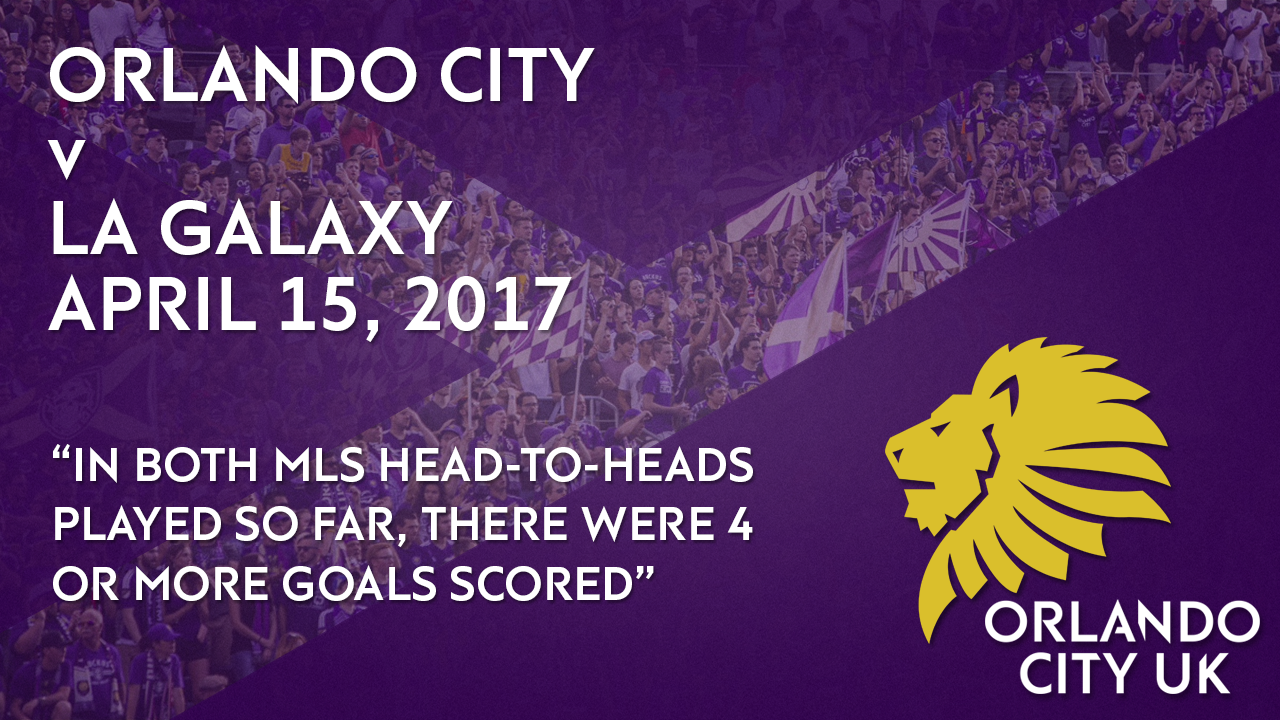 Orlando City SC and LA Galaxy might have only faced one another twice in MLS so far but in both of those games, loads of goals have been scored.
Producing TEN goals across two fixtures, we've seen FOUR OR MORE goals scored in both games.
Speaking of that rousing 4-0 win over Galaxy back in 2015, Orlando City SC shared the goals around on that occasion with Eric Avila, Cyle Larin, Kaká and Darwin Cerén all finding the net on a scorching Florida afternoon.
Orlando City SC 4 LA Galaxy 0 – Highlights – May 17, 2015 (Credit: Orlando City Brasil)
Orlando City SC form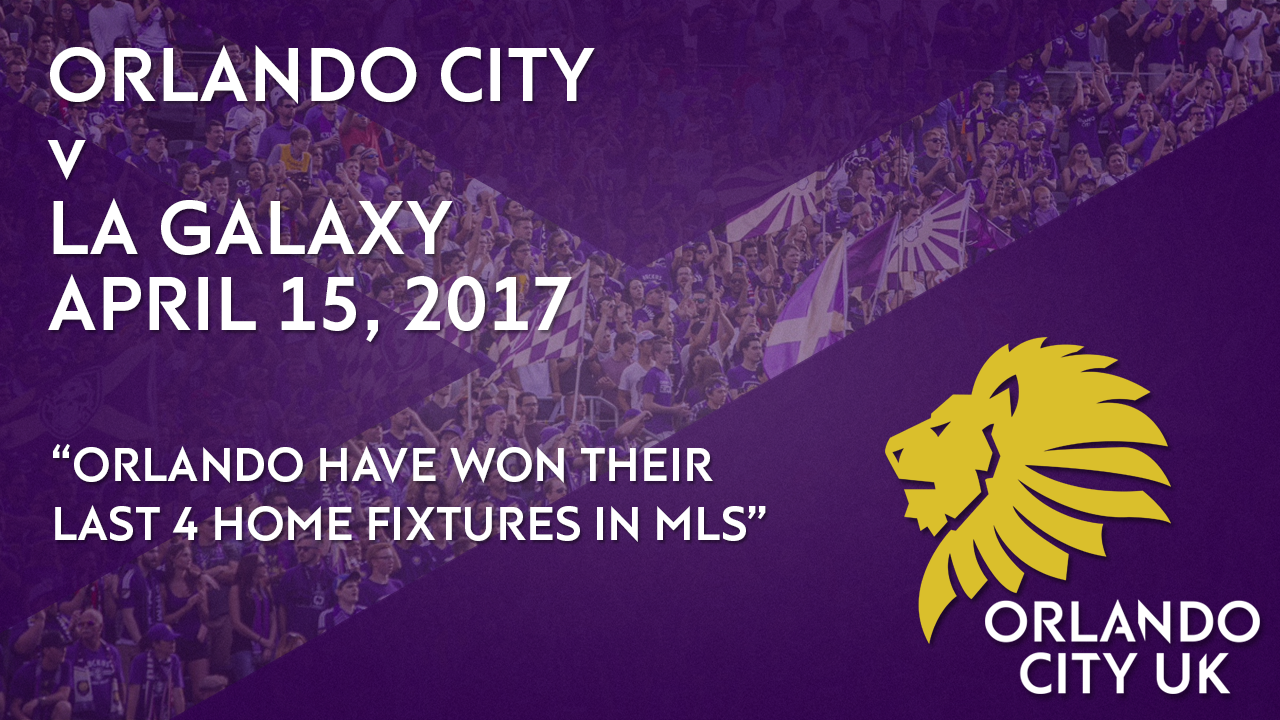 As far as new beginnings go, we couldn't have planned it any better, right?
#ComingHome has been an absolute pleasure for Orlando City SC so far with three home victories from three against New York City FC, Philadelphia Union and then New York Red Bulls last time out.
Add in the 4-2 win against D.C. United in the final game of last season and Orlando City SC are building an incredibly healthy string of victories at home.
Orlando City SC 1 New York Red Bulls 0 – Highlights – April 9, 2017 (Credit: Major League Soccer)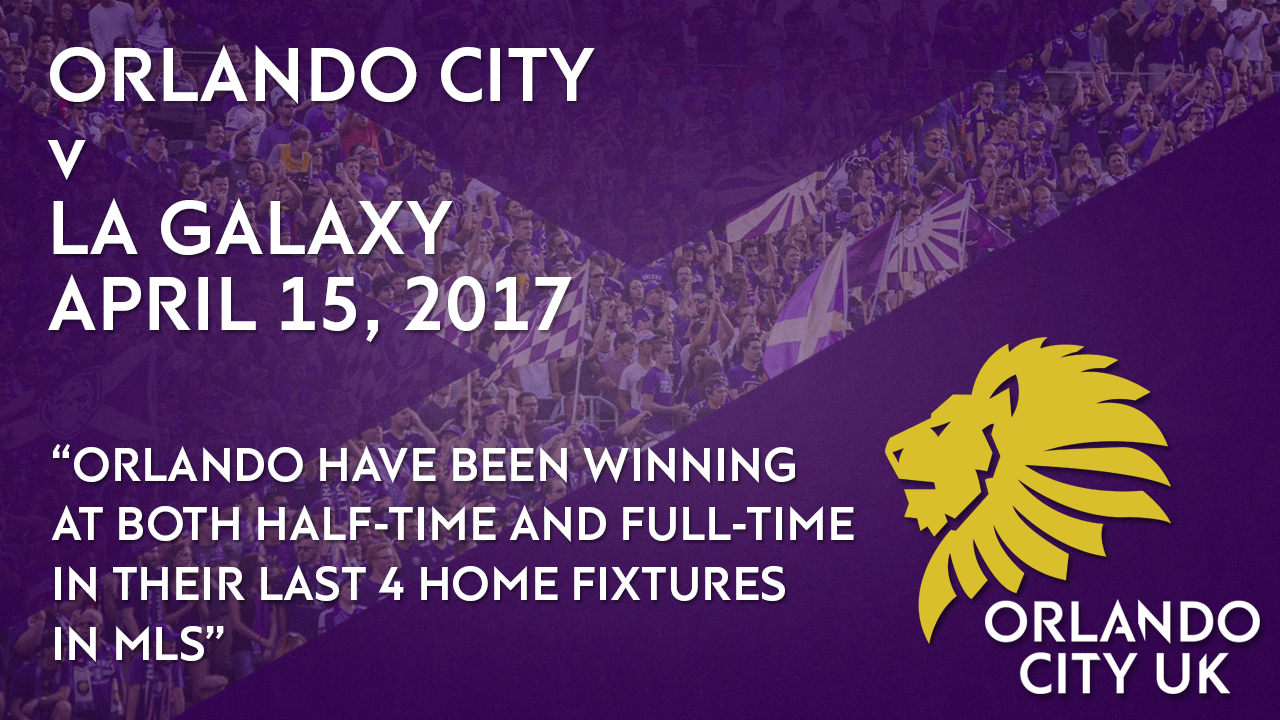 There's no doubting the secret to Orlando City SC's winning streak at home recently and that's getting on the front foot early.
Being 1-0 up before 40 minutes in all three home games so far this term, Orlando City SC have been winning at BOTH HALF-TIME and FULL-TIME in our last FOUR home fixtures.
Yielding more of the same-type team-talks by Jason Kreis at half-time, getting an early goal against LA Galaxy will only boost our confidence.
Add in the fact that this is one of LA Galaxy's farthest road games in all of MLS and this looks a great opportunity to take advantage of possible fatigue to grab all three points.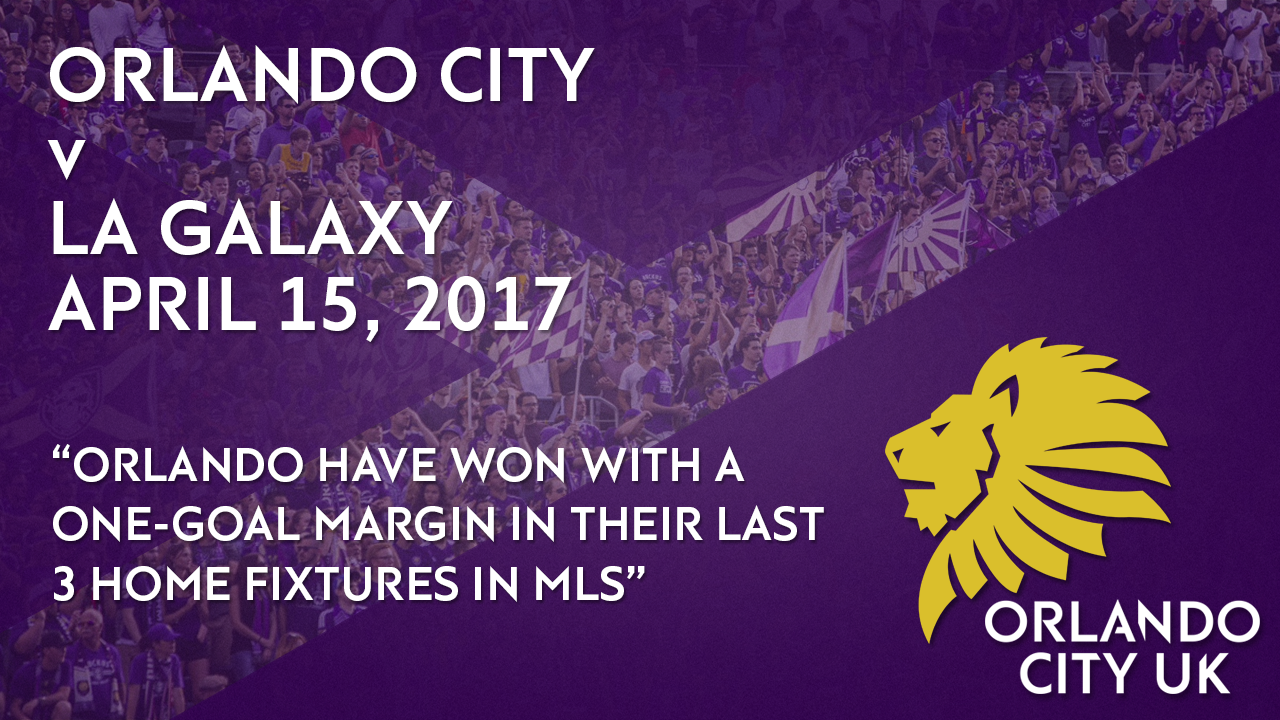 Getting three points in all three home games has been fantastic in its own right but the manner of those victories has been the most pleasing.
Defensive frailties have proved Orlando City SC's greatest weakness in our two previous seasons but the early evidence suggests the Lions' rearguard is much improved in 2017.
Earning one-goal margin victories in our last THREE home fixtures, keeping clean sheets in two of those games, these type of hard-fought results only serve to boost the morale and confidence of the entire club.
LA Galaxy form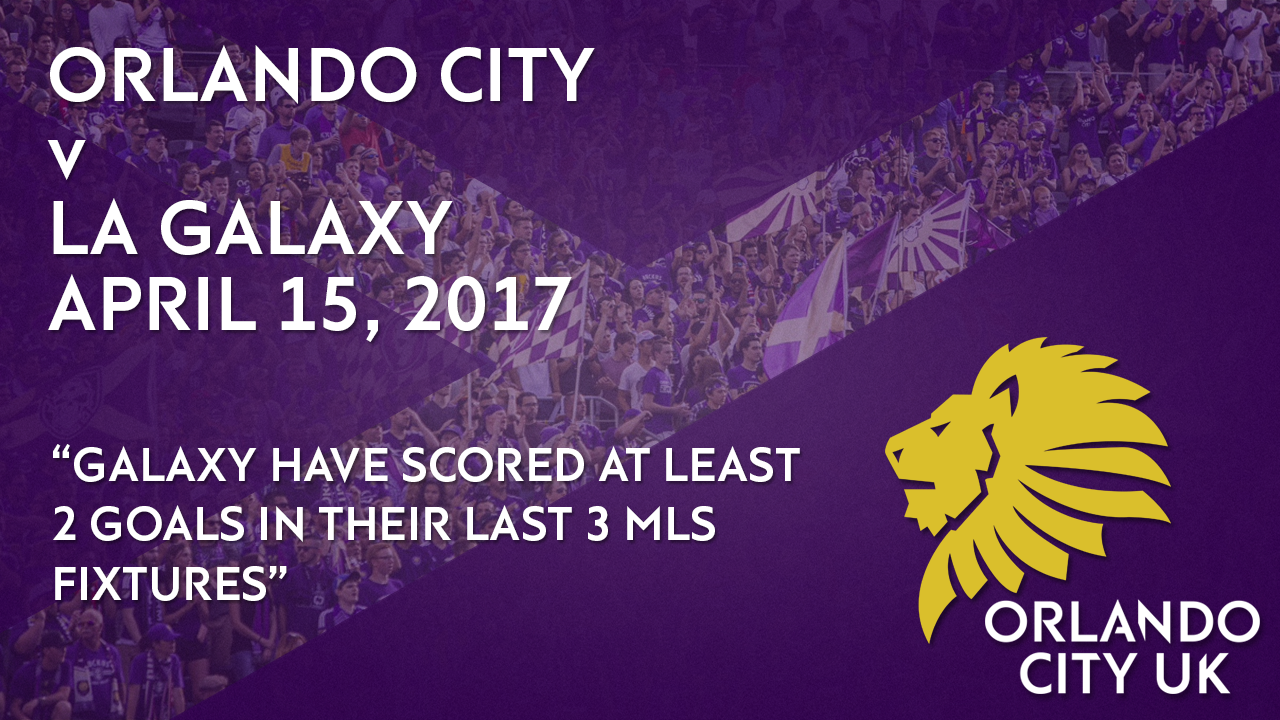 Winning two and losing three of their five games played so far this season, LA Galaxy have scored AT LEAST TWO GOALS in their last THREE fixtures however.
Having long been a free-scoring outfit, their two goals weren't enough in a 4-2 loss at Vancouver Whitecaps that was sandwiched between a 1-2 win at Real Salt Lake and a 2-0 win over Montreal Impact last time out.
With Jonathan Spector and Joe Bendik in top form so far this season, everybody connected with Orlando City SC hopes we earn another shutout on Saturday.