Sitting pretty in the Eastern Conference after defeating LA Galaxy 2-1 last time out, Orlando City SC have enjoyed an incredible start to 2017 with four wins from five games.
With the 2-0 defeat at Columbus Crew on April 1st being our only defeat this term, Jason Kreis' Lions will get another chance to steal some road points at New York City FC on Sunday.
Having only faced Patrick Vieira's side five games ago when we opened up Orlando City Stadium with a 1-0 victory over NYCFC, Orlando City SC have proved they can cope adequately without club captain Kaká who suffered a hamstring injury in that game.
In our away game at Columbus Crew, Jason Kreis would've been alarmed by a sluggish start that was out of character under his regime. This away trip to NYCFC gives the Lions a great chance to re-write those wrongs.
Having already proved that Orlando City Stadium can be a real fortress in Major League Soccer this season, grabbing away points here and there should give us a good chance of making the 2017 MLS Cup Playoffs.
As for New York City FC, the Yankee Stadium-based side have played a game more than the Lions right now but sit two points beneath Orlando City SC heading into this one.
Winning 0-2 at Philadelphia Union last time out, New York City FC always fancy their chances on their uniquely small home field at Yankee Stadium but that said, Orlando City SC are undefeated in their last FIVE fixtures against their 2015 MLS expansion rivals.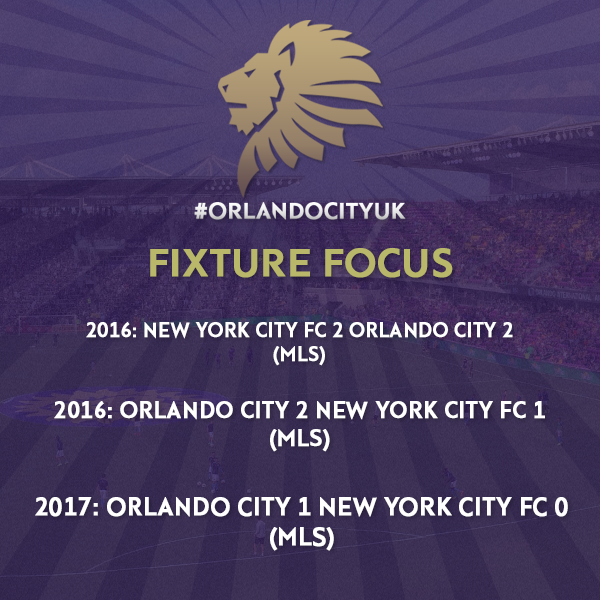 2015/17 head-to-head stats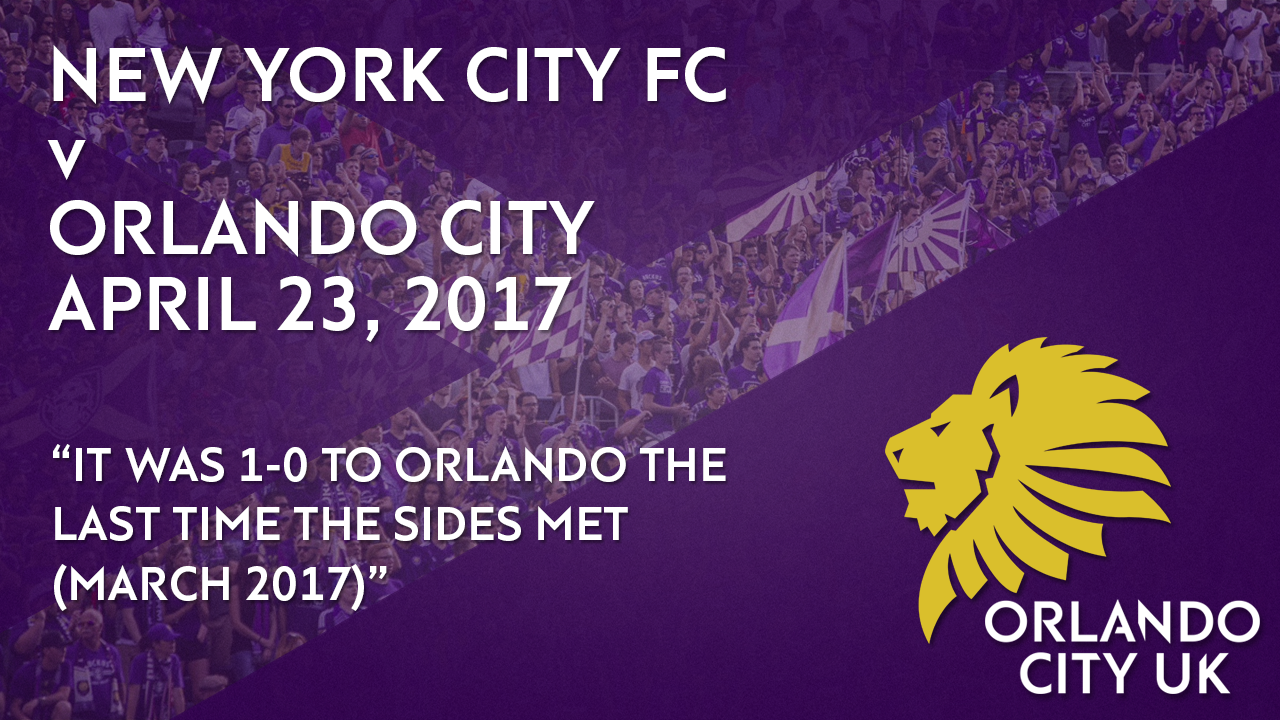 What was sure to be a momentous occasion anyway, Orlando City SC opened up their brand new Orlando City Stadium in the best way possible, earning a 1-0 win over NYCFC back on March 5th.
A first-half header from Cyle Larin proved enough on the day with the Canadian international connecting with a perfectly weighted Giles Barnes cross at Sean Johnson's back post.
Since then, Orlando City SC have grown used to winning home games by the odd goal, superb for our morale and confidence as more and more MLS fixtures come thick and fast.
Orlando City SC 1 New York City FC 0 – Highlights – March 5, 2017 (Credit: Major League Soccer)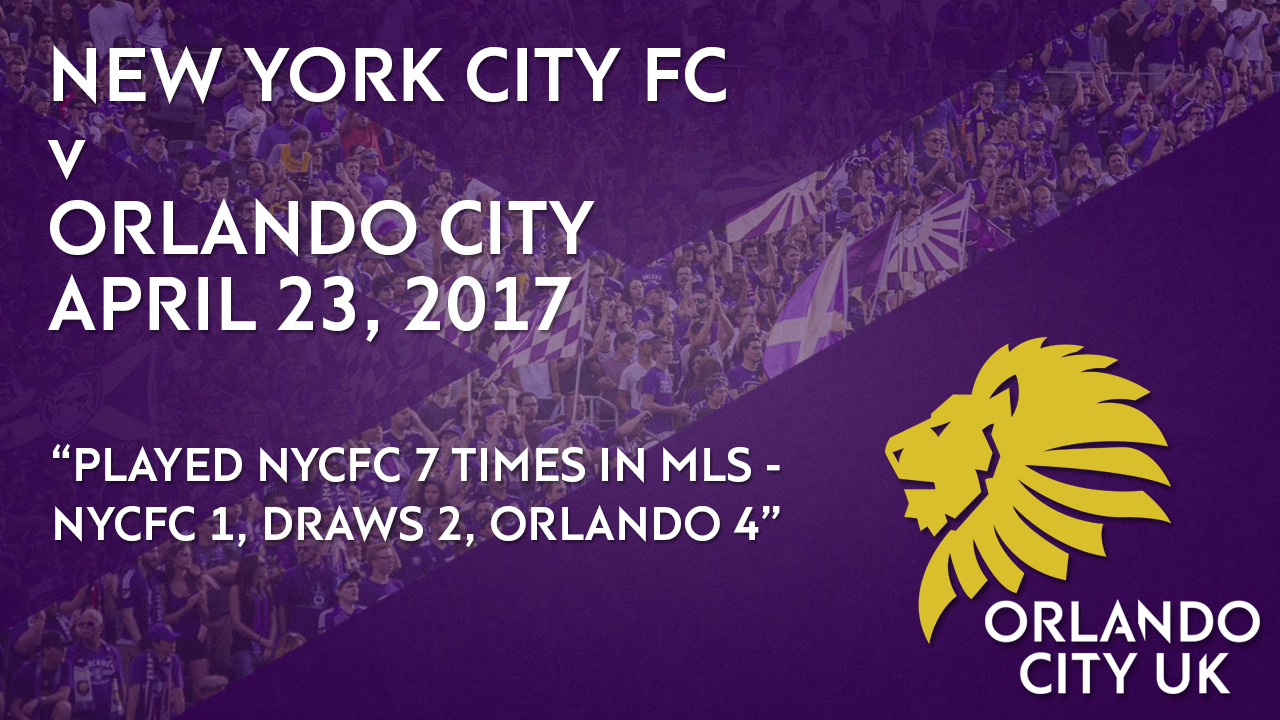 New York City FC supporters will of course boast that they have made the MLS Cup Playoffs and Orlando City SC haven't as yet.
Nevertheless, the cold hard facts of the matter are that the Lions have well and truly got the better of their 2015 expansion rivals so far in Major League Soccer.
Defeating NYCFC FOUR times while drawing twice over the course of the last two-and-a-bit seasons, New York City FC have only managed a single victory (5-3) against Orlando City SC back in July 2015.
And guess who was NYCFC's manager on that day? Well, our very own Jason Kreis to be precise!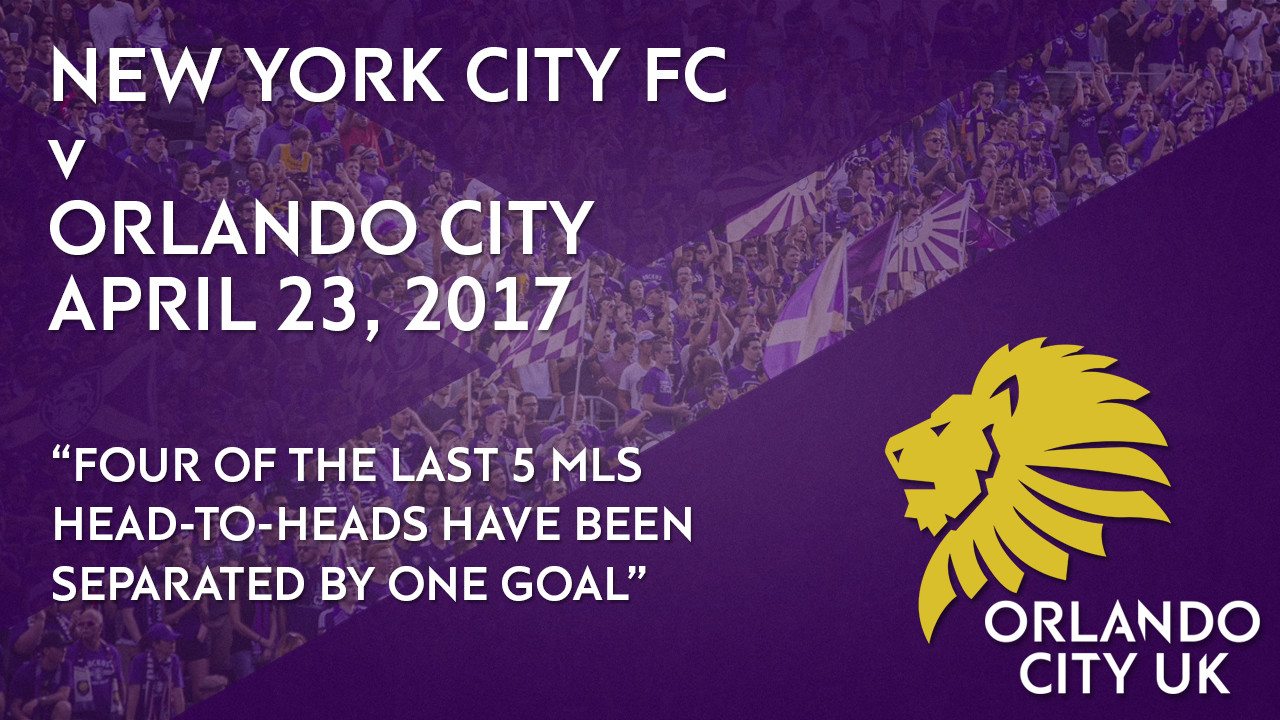 Dig deeper into the fixture history between these two and an interesting observation is that FOUR of the last FIVE MLS head-to-heads have been separated by just ONE goal.
We've already mentioned how Orlando City SC have enjoyed superiority over New York City FC results wise but those triumphs are even sweeter considering we've inched past NYCFC multiple times.
This will only breed greater belief that we can inflict similar damage on Patrick Vieira's side this Sunday.
October 16th 2015 – Orlando City SC 2 New York City FC 1
March 18th 2016 – New York City FC 0 Orlando City SC 1
August 28th 2016 – Orlando City SC 2 New York City FC 1
March 5th 2017 – Orlando City SC 1 New York City FC 0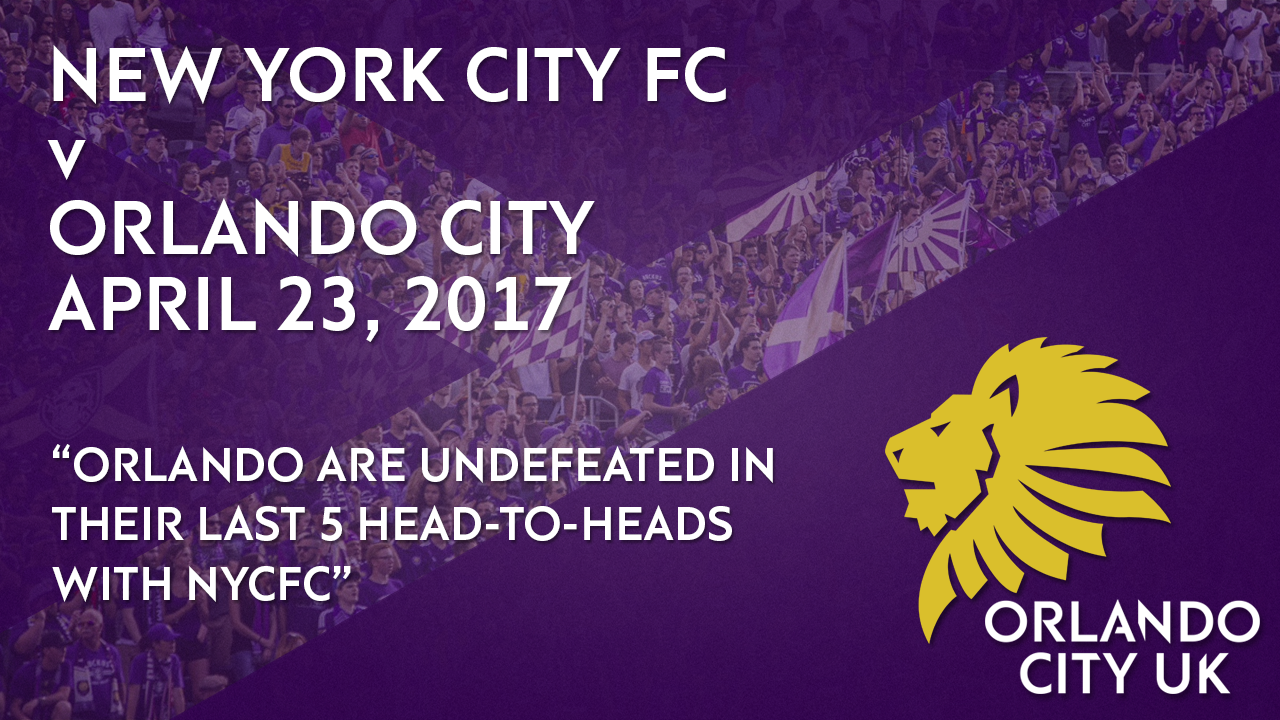 The only time Orlando City SC didn't beat New York City FC by the odd goal in the last FIVE head-to-heads was the 2-2 draw at Yankee Stadium back in May 2016.
The Lions are very much a bogey side for NYCFC with Orlando City SC unbeaten in our last five meetings with them.
The closest NYCFC got to beating Orlando City SC was of course that highly memorable 2-2 draw whereby Kevin Molino scored an incredible 94th minute equaliser to cap a fine comeback with Frederic Brillant and David Villa having originally given the home side a 2-0 lead.
New York City FC 2 Orlando City SC 2 – Highlights – May 29, 2016 (Credit: New York City FC)
New York City FC form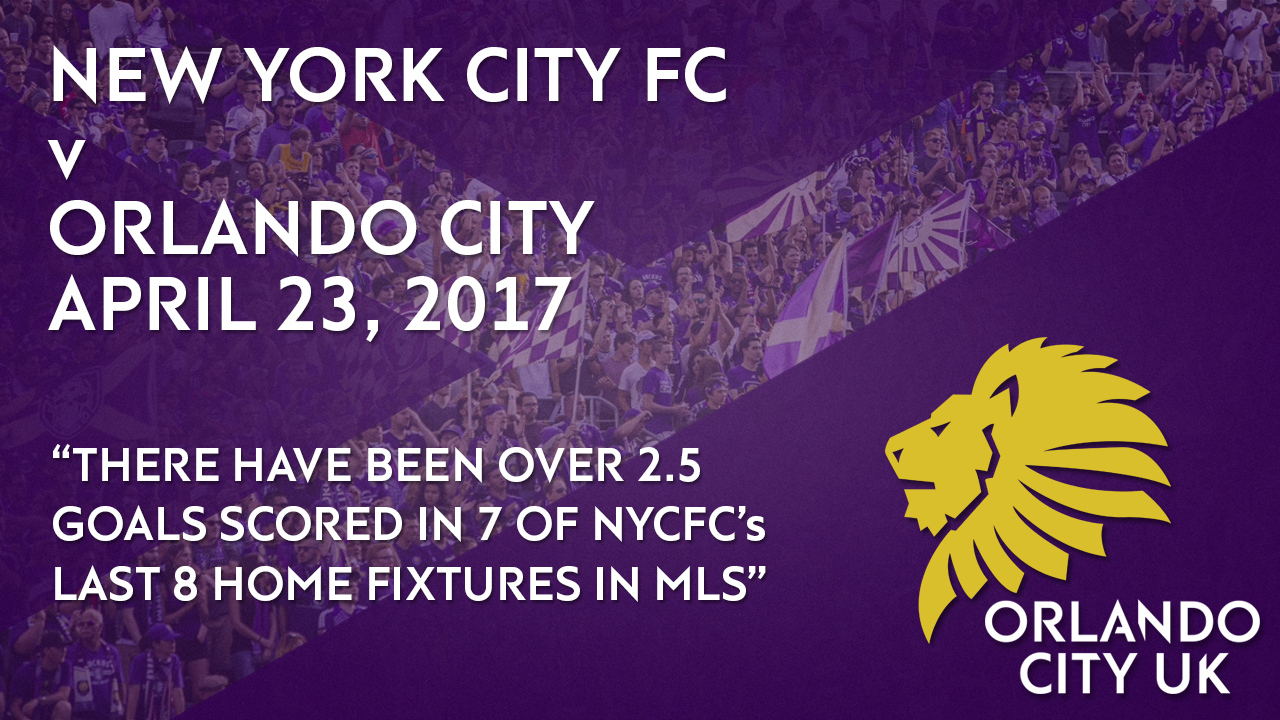 Sky Sports are televising this Sunday's MLS match-up between New York City FC and Orlando City SC and a large reason why is the fact Yankee Stadium rains goals!
So much so that in NYCFC's last EIGHT home games in MLS, we've seen OVER 2.5 GOALS being scored in SEVEN of those fixtures.
With David Villa and Jack Harrison in top form yet again this season, not to mention our very own Cyle Larin currently sitting on FOUR goals for the campaign, we could get goals aplenty yet again on Sunday.
Orlando City SC form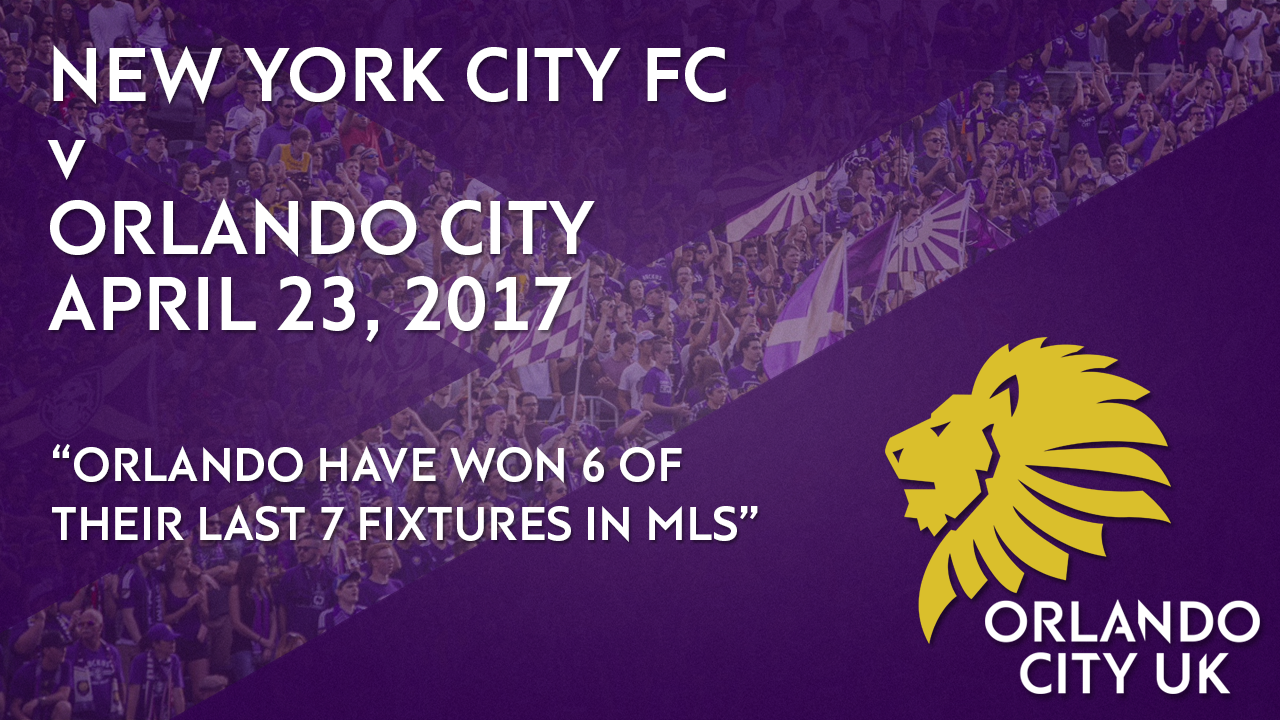 Orlando City SC's last SEVEN Major League Soccer results make for incredibly good reading.
When you tag on the 0-2 win at Philadelphia Union and the 4-2 victory over D.C. United in our final two games of last term and add in this season's FOUR wins so far, Orlando City SC have got used to the winning habit.
You feel that if we can somehow nick all three points at New York City FC on Sunday, more and more pundits will begin talking about Orlando City SC as a team with realistic playoff qualification potential in 2017.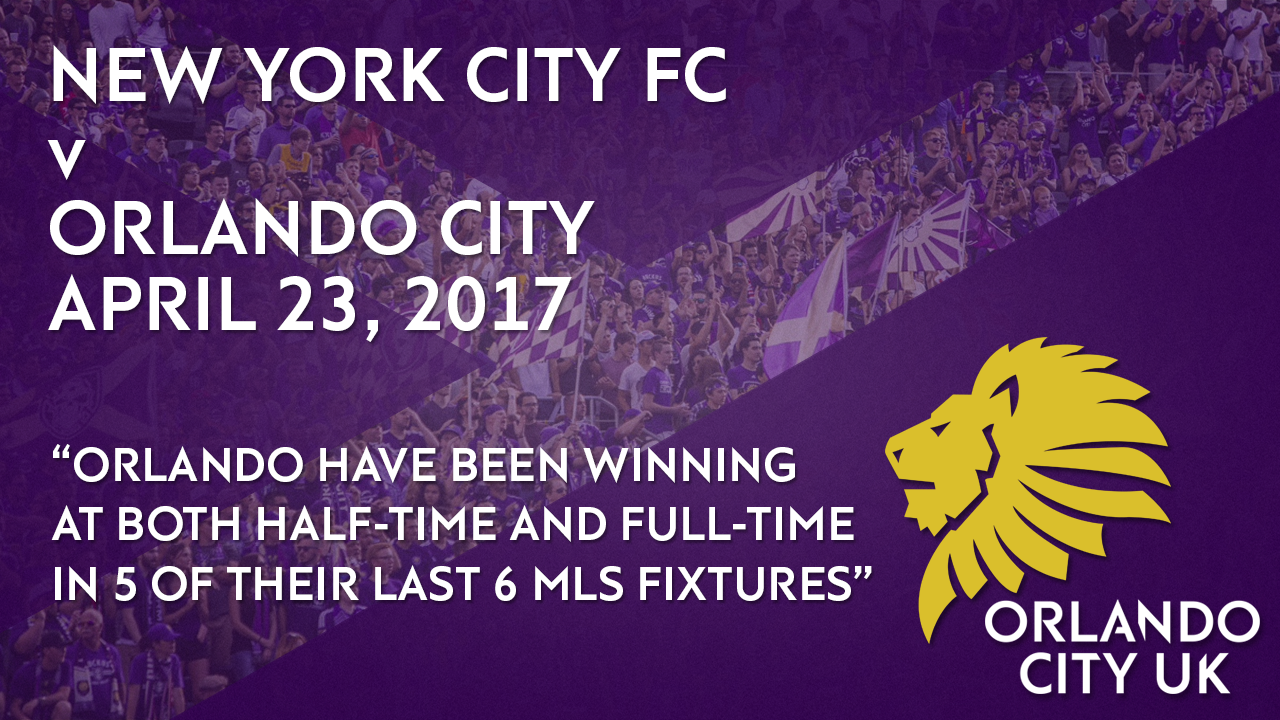 A stat we're starting to see crop up more and more here at Orlando City UK and we're hoping it continues for a long time yet!
Part of Orlando City SC's recent success is the fact we've crucially been scoring early in the first half of games. The Lions have been winning at BOTH HALF-TIME AND FULL-TIME in FIVE of our last SIX MLS fixtures.
Putting the opposition on the back foot early on, the hardworking nature of the team plus the incredible vociferous support of The Wall has truly put visiting sides on the back foot at Orlando City Stadium.
Again, the fact this NYCFC match-up is being played away from home will give Jason Kreis another look at how his Orlando City SC can deal with the different conditions of a road fixture having already proven our worth at home this term.
There is no doubting that Orlando City SC are now looking a more robust outfit under Jason Kreis since he took over from Adrian Heath back in July 2016.
Orlando City SC 2 LA Galaxy 1 – Highlights – April 15, 2017 (Credit: LA Galaxy)