The fixtures are coming thick and fast for Orlando City SC with Jason Kreis' Lions embarking on their first double gameweek of the season so far.
Travelling to Ontario to take on Toronto FC at BMO Field on Wednesday evening, City arrive in Canada in unbelievable form having won SIX of our opening seven fixtures this term.
One of the toughest away assignments in all of Major League Soccer, Greg Vanney's TFC nearly went all the way last year, agonisingly losing out to Seattle Sounders on penalties in the 2016 MLS Cup Final.
Having lost the joint fewest amount of games (one) like Orlando City SC in the Eastern Conference, Toronto FC have enjoyed a solid start to 2017 with The Reds having racked up 13 points from eight games played so far.
With the likes of Sebastian Giovinco, Jozy Altidore and Tosaint Ricketts in their armoury, TFC aren't short of firepower and having scored two more goals (12) than Orlando City SC so far this season, both Jonathan Spector and Tommy Redding will be in for a busy evening.
That said, the Lions' backline has been impressive so far this season but there's no denying that they'll have to be on their mettle yet again with Toronto FC not shy of putting plenty of goals past Orlando City SC.
Winning all three regular season encounters against Orlando City SC in our inaugural season and by rather handsome scorelines (0-2, 4-1 and 5-0) to boot, we did manage to get some change out of Greg Vanney's troops last season however.

2015/16 head-to-head stats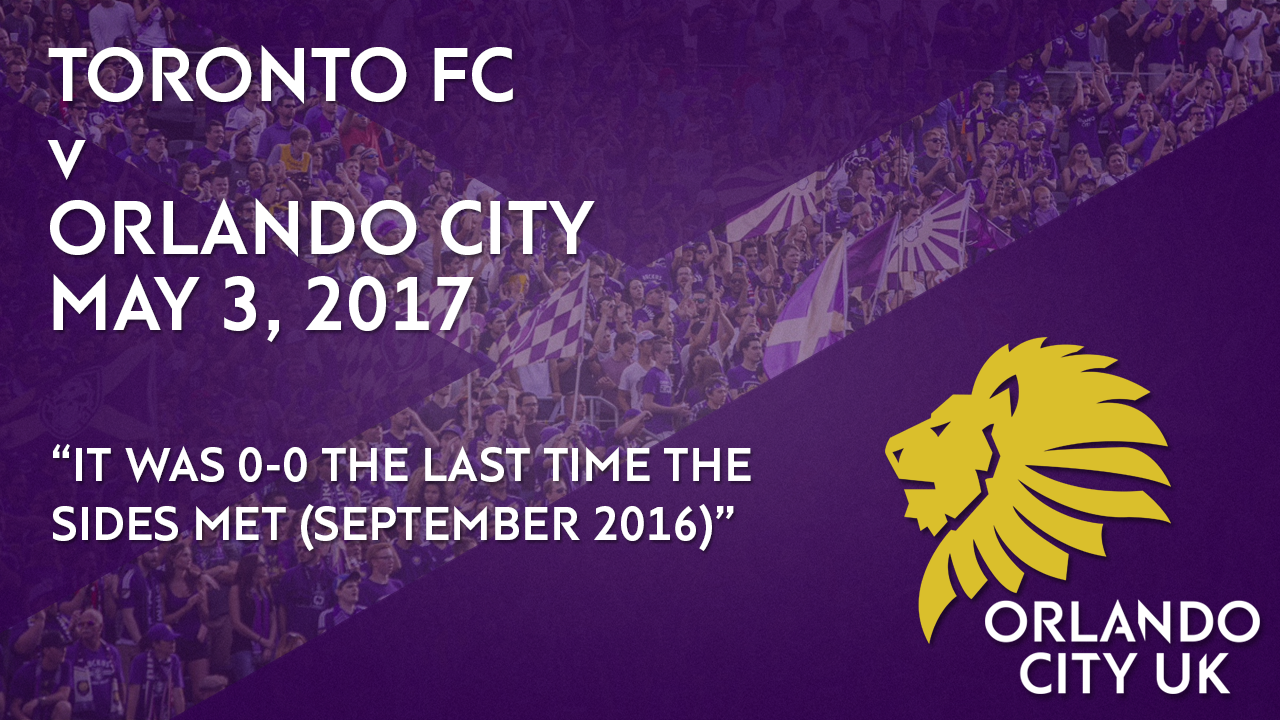 As we all know, Orlando City SC are rarely involved in scoreless draws but that's exactly what we got when the Lions travelled to Toronto FC at the back end of last season.
Heading into the game on the back of a devastating run of three heavy consecutive defeats, Jason Kreis' side desperately needed all three points to stand any chance of making the 2016 MLS Cup Playoffs.
What would usually be a respectable draw at a stronghold like BMO Field, a 0-0 draw simply wasn't enough for the Lions on the night.
Toronto FC 0 Orlando City SC 0 – Highlights – September 28, 2016 (Credit: Toronto FC)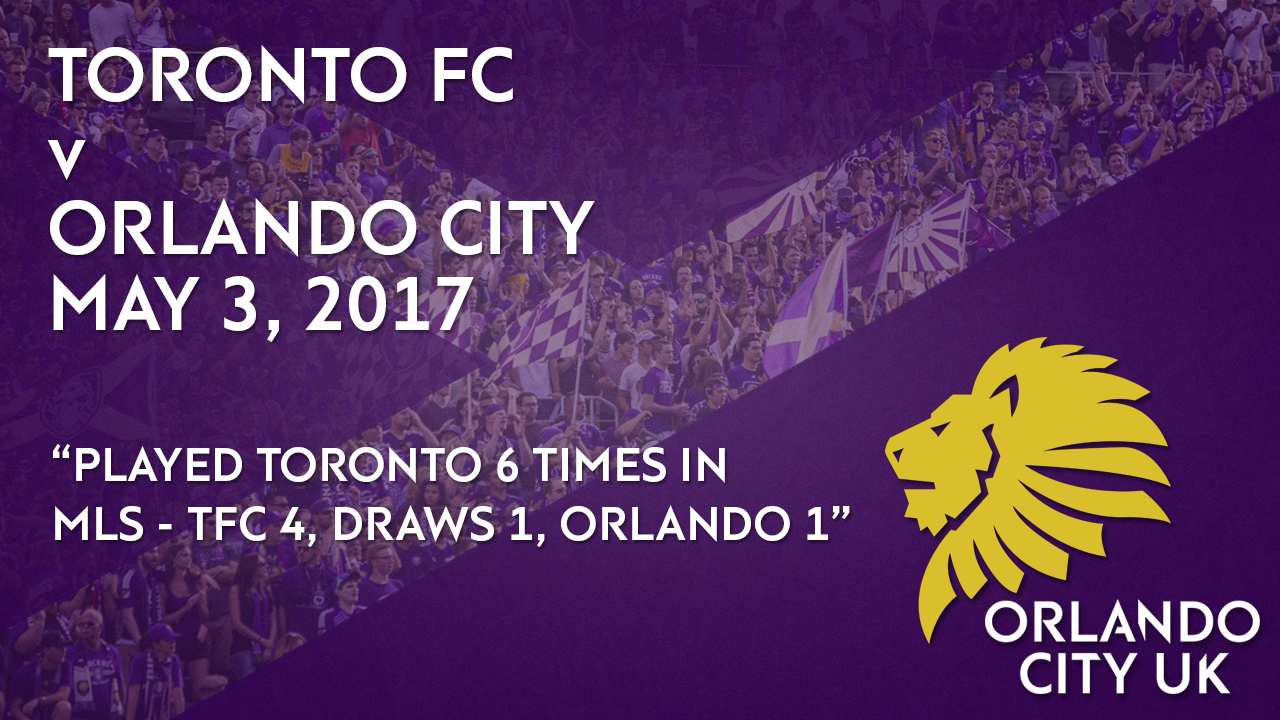 There's no denying the fact that Toronto FC have got the better of Orlando City SC in Major League Soccer so far.
Brushing aside the Lions with ease back in 2015, TFC put ELEVEN goals past City in the three regular season games with a solitary strike from Luke Boden (in August's 4-1 loss) representing our only reply.
As previously mentioned, Orlando City SC did manage their first victory over Toronto FC at the fourth attempt when spectacularly winning a topsy turvy 3-2 encounter at Camping World Stadium back in June 2016.
You'll remember this game fondly as the one in which Kaká struck a late, late 100th minute stoppage time penalty to dramatically steal the game after Julio Baptista was rather softly manhandled in the TFC box.
Orlando City SC 3 Toronto FC 2 – Highlights – June 25, 2016 (Credit: Toronto FC)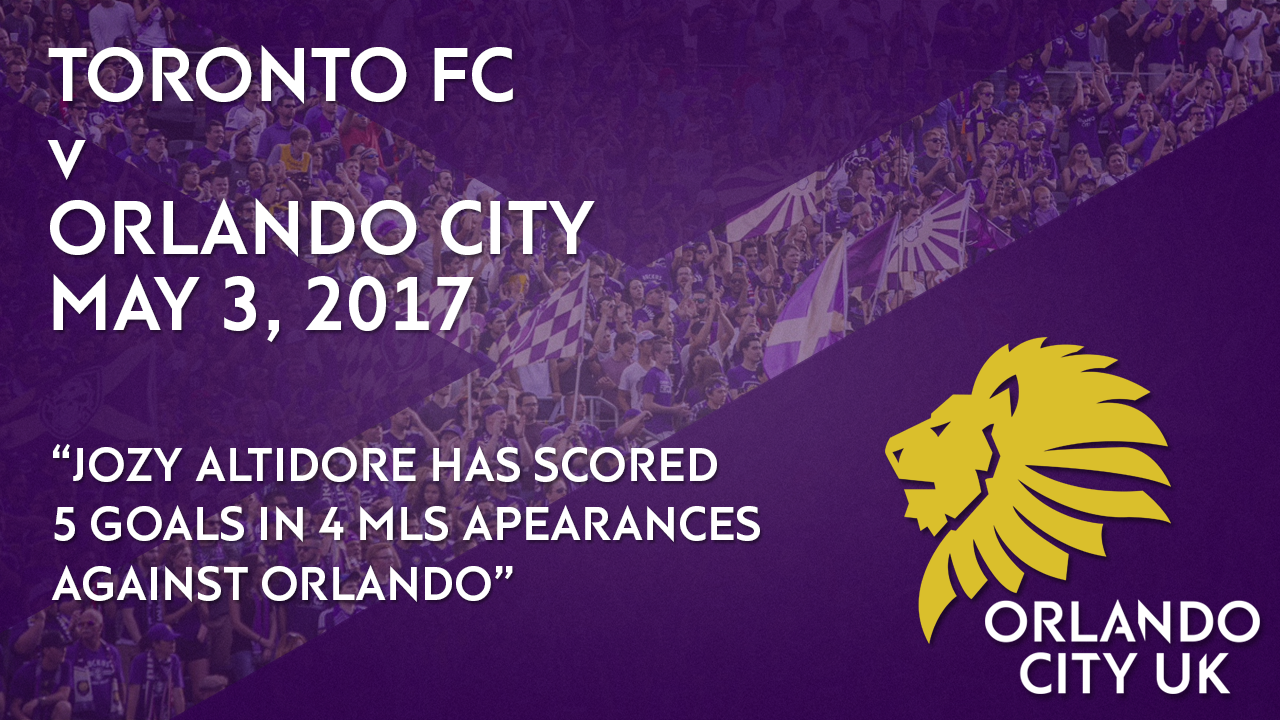 You don't need us to tell you that Toronto FC boast Major League Soccer's best player in Sebastian Giovinco but when it comes to Orlando City SC, Jozy Altidore has been a particular nemesis.
Appearing in FOUR of the SIX head-to-heads between the sides so far, the United States international has scored in THREE of those games, scoring FIVE goals in the process.
A striker that loves to out-muscle opponents with his back to goal, Jonathan Spector will relish this battle with Jozy Altidore who he'll know well from his time spent in the Stars and Stripes' international set-up.
Toronto FC form
Ok, so Toronto FC don't boast a 100% home winning record like Orlando City SC so far this term but nevertheless, Greg Vanney's side are still undefeated at BMO Field this season.
Drawing their first two home games then winning their most recent two, MLS new boys Atlanta United caused TFC the most trouble at home with Gerardo Martino's men battling to a 2-2 draw back on April 8th.
Toronto FC will always back themselves to win at home but given just how fast Orlando City SC have started 2017, perhaps our sky-high confidence will carry us through following the 2-0 win over Colorado Rapids.
Orlando City SC form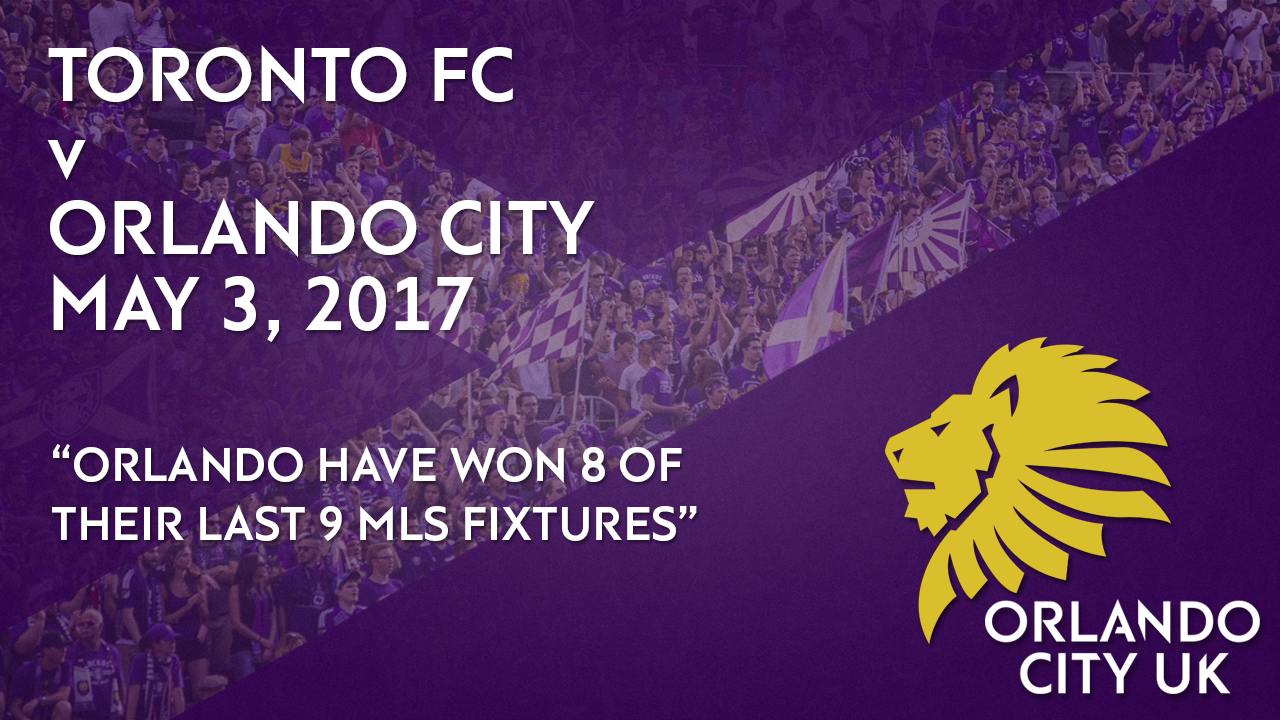 A stat we just can't get enough of, Orlando City SC have banished all memory of drawing way too many games last season.
Firmly enjoying the winning habit right now, Orlando City SC have now won EIGHT of their last NINE fixtures in Major League Soccer.
The fact we currently top the Eastern Conference is made all the more satisfying given the fact we still boast TWO games in hand over New York Red Bulls, Columbus Crew and New England Revolution.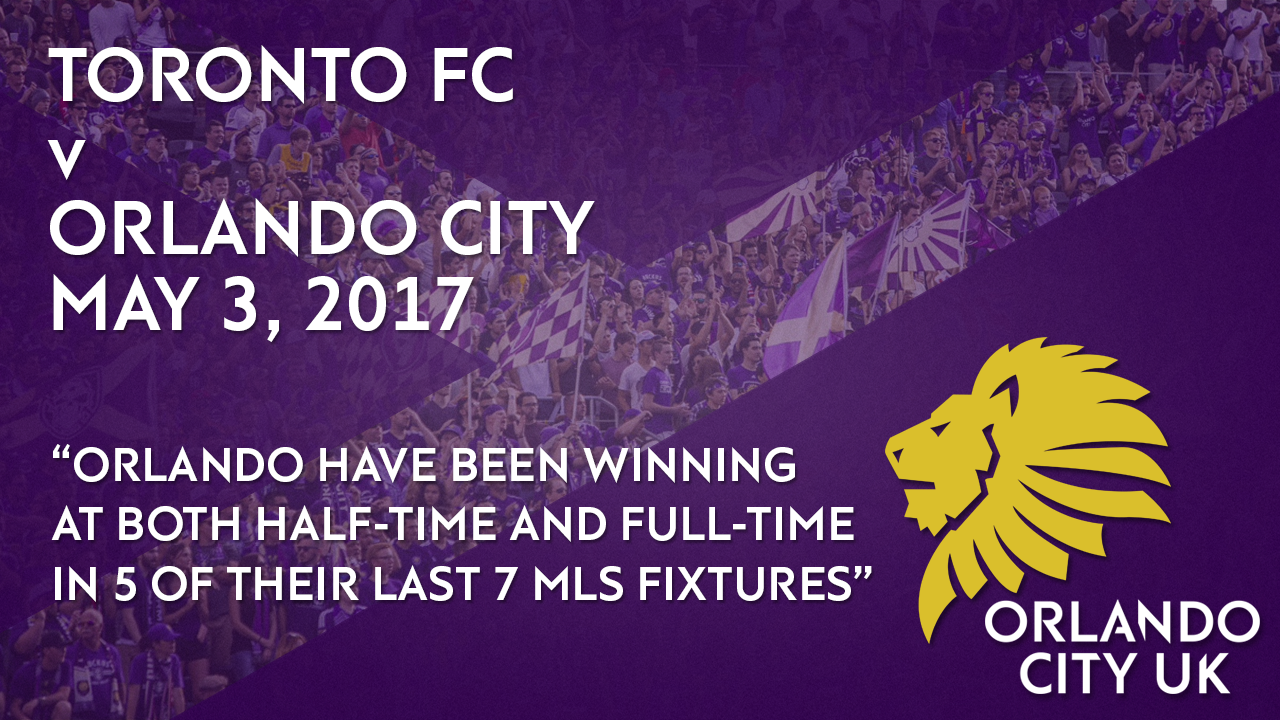 A trend that didn't reoccur against Colorado Rapids last time out, Orlando City SC were made to wait until the 70th minute when Carlos Rivas opened the scoring.
However, scoring early has been the cornerstone on which Jason Kreis' side have charted their success so far this season.
Winning at BOTH HALF-TIME AND FULL-TIME in FIVE of our last SEVEN MLS fixtures, grabbing the first goal at Toronto FC will be extra important given just how much firepower Greg Vanney's side have at their disposal.
Stamping out cheap free-kicks around our box will be imperative given just how clinical Sebastian Giovinco has proven to be from dead ball situations since leaving Juventus for MLS in 2015.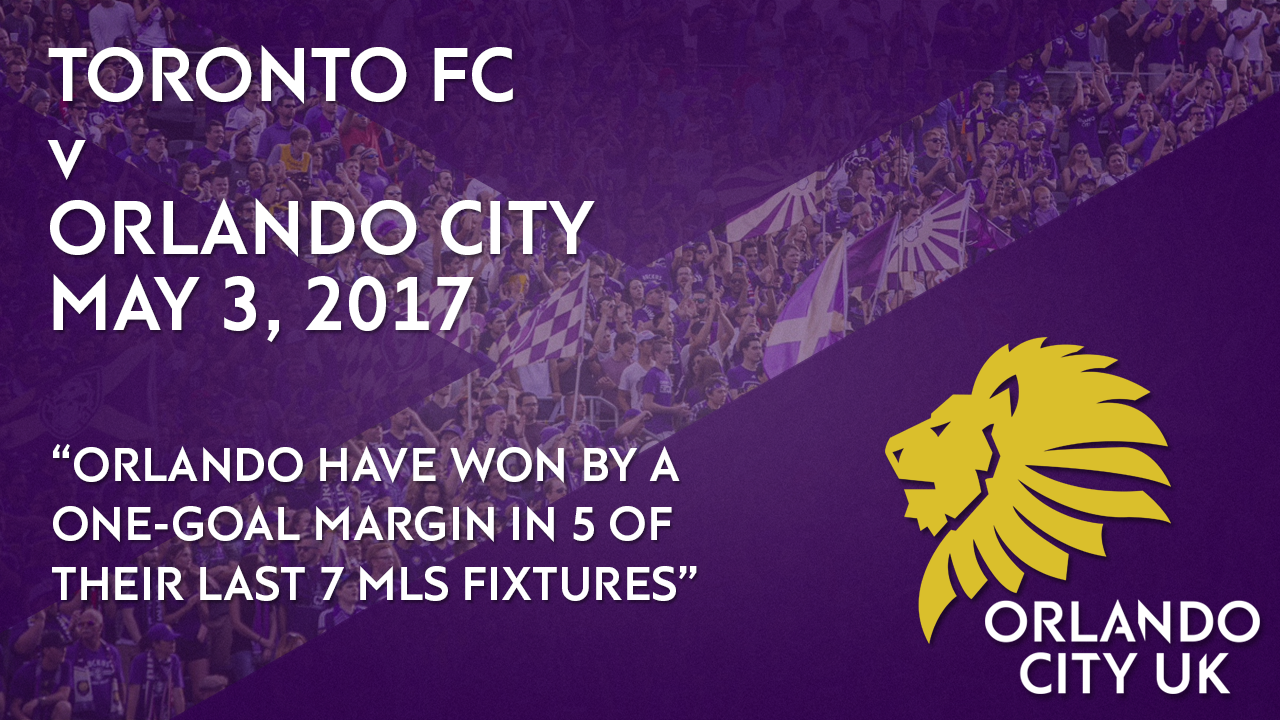 With Kaká allowing us greater breathing space when making it 2-0 against Colorado Rapids last time out, this was the first time Orlando City SC have won by more than a one-goal margin this term.
Winning by the odd goal in FIVE of our last SEVEN MLS fixtures, squeezing through has been ever so satisfying, demonstrating just how far Orlando City SC's defence has come since last season.
Considering three of the current starting back four are new boys, you have to applaud how Scott Sutter, Jonathan Spector and Donny Toia have quickly and impressively adjusted to life in Central Florida.
Orlando City SC 2 Colorado Rapids 0 – Highlights – April 29, 2017 (Credit: Dwayne Williams)