As part of a demanding double gameweek, there's no rest for Orlando City SC who travel to Texas to take on Houston Dynamo on Saturday following their narrow 2-1 loss at Toronto FC on Wednesday.
Representing only the second time that the Lions have travelled to BBVA Compass Stadium, the venue was actually the scene of Orlando City SC's FIRST EVER MLS victory (0-1) in March 2015.
Only Orlando City SC's fourth away fixture this term following the New England Revolution postponement earlier this season, stealing points from road games will be vital in our quest to make the 2017 MLS Cup Playoffs.
Having already proved that Orlando City Stadium can be a fortress with a 100% home win record in Central Florida so far this term, a lack of fight on the road proved City's Achilles heel last season. However, a valiant reaction after initially going 2-0 down to Toronto FC in midweek should give us hope.
As for Saturday's opponents, Wilmer Cabrera has enjoyed a solid start to life as Houston Dynamo coach with the Texan side sitting fourth in the Western Conference with 13 points after eight games played.
Boasting Major League Soccer's leading goalscorer right now in Erick Torres who already has SEVEN goals to his name this season, Joe Bendik and the Lions' defence will have to be in top form to thwart Dynamo's Mexican Designated Player.
Being a Western Conference side, there has only been two MLS meetings played out between the sides so far but the good news is that Dynamo still await their first league victory over Orlando City SC.
Only a month-and-a-bit before City's March 2015 win at BBVA Compass Stadium came a pre-season match-up between the sides in the 2015 Carolina Challenge Cup.
With Dynamo taking that game 0-3, everybody knows that getting it right in the season is where it really counts!

2015/16 head-to-head stats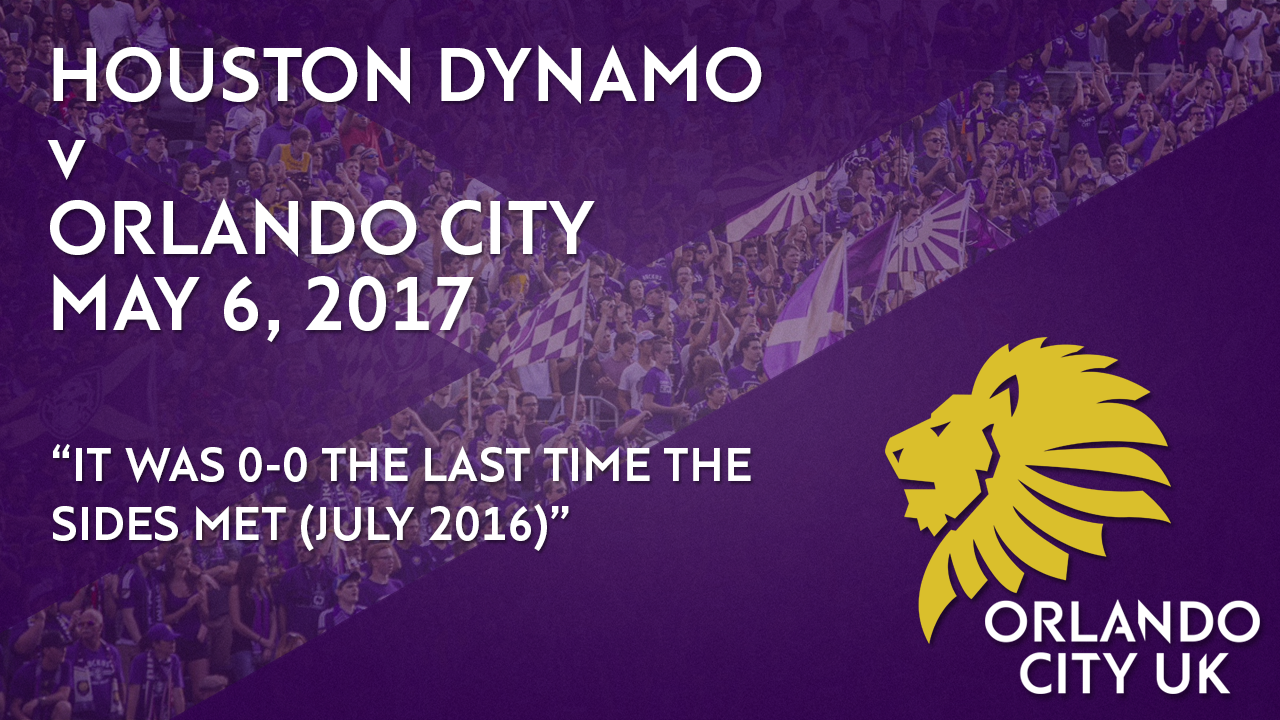 The last time these two faced off, Orlando City SC were a club still reeling from the loss of Adrian Heath who parted company with the Lions on July 7th, 2016.
Departing Camping World Stadium only a day before this 0-0 draw in Central Florida, the game was a very strange occasion whereby Bobby Murphy was forced to take over as interim head coach at short notice.
The Lions are very rarely involved in dull encounters but this 0-0 wasn't a particularly memorable fixture.
That said, there was a courageous performance from Harrison Heath on the night with Bobby Murphy deciding to hand a start to Adrian Heath's son who managed to temporarily put the difficult circumstances behind him to put in a good 88-minute shift.
Orlando City SC 0 Houston Dynamo 0 – Highlights – July 8, 2016 (Credit: Major League Soccer)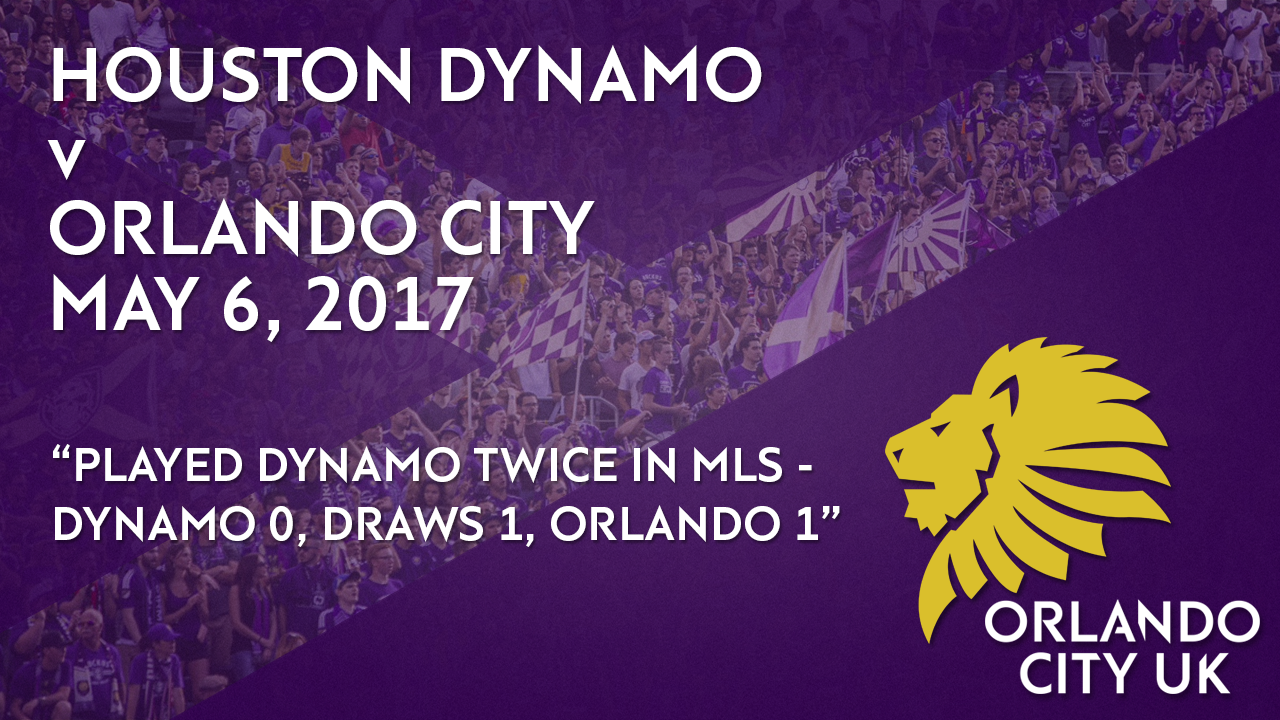 As mentioned, Orlando City SC enjoy happy memories from the last time they visited Houston Dynamo's BBVA Compass Stadium home back in March 2015.
Forever etched in history as Orlando City SC's FIRST EVER victory in Major League Soccer, a rather comical 74th minute own goal by Dynamo stopper Tyler Deric proved the difference on the night.
Not given any time to breathe by Pedro Ribeiro who was leading the Lions' line, Tyler Deric's heavy touch was pounced upon by the Brazilian who managed to scramble the ball towards goal with his head with the last touch coming off the Dynamo keeper.
Houston Dynamo still await their first MLS victory over Orlando City SC and we hope this is still the case after Saturday's game.
Houston Dynamo 0 Orlando City SC 1 – Highlights – March 13, 2015 (Credit: Major League Soccer)
With a 0-1 and 0-0 having been played out between both sides so far in MLS, you don't need us to tell you that Houston Dynamo versus Orlando City SC fixtures are low scoring encounters.
That said, with this game series very much in its infancy, it's still too early to truly place that tag on match-up's between the pair although Orlando City SC's defence has so far proved they're way more resilient in 2017.
Houston Dynamo form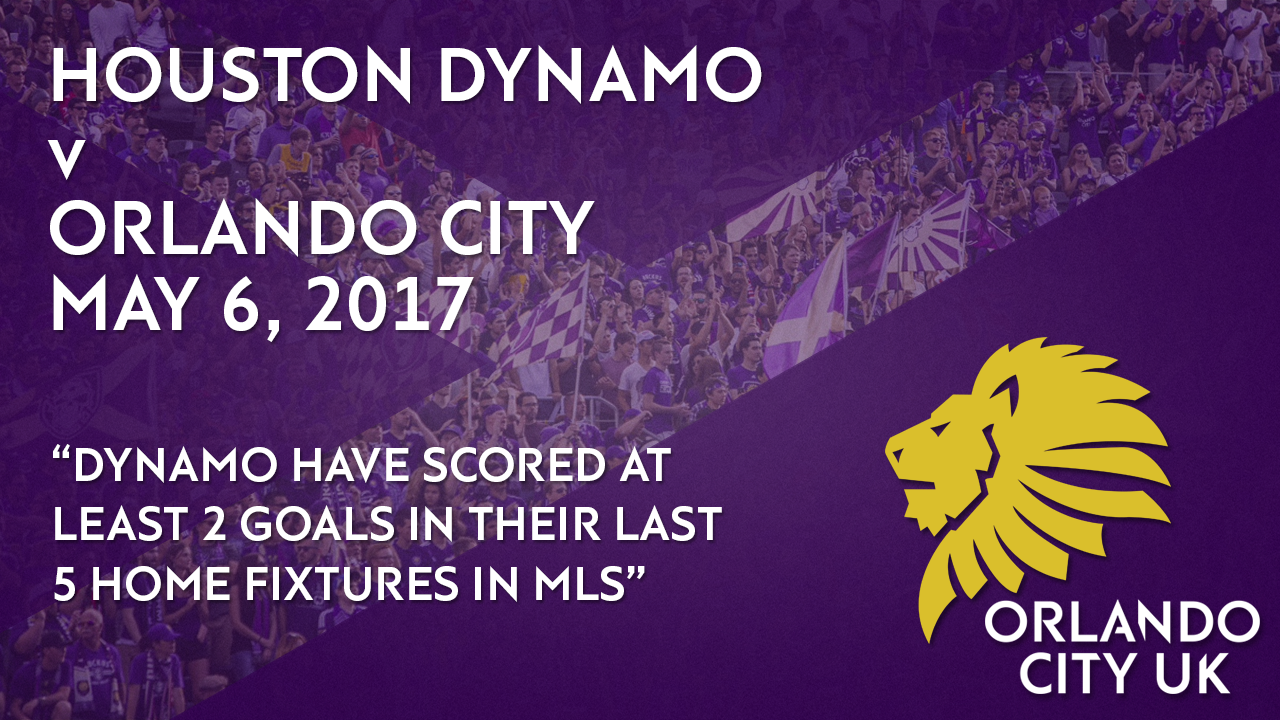 A free-scoring outfit with 15 goals to their name so far this season, the majority of those goals have been scored by hotshot striker Erick Torres of course.
What's more, the Dynamo are especially potent in front of goal at BBVA Compass Stadium with Wilmer Cabrera's side scoring AT LEAST 2 GOALS in their last FIVE home fixtures.
Putting three goals past Columbus Crew on March 11th and four past New York Red Bulls on April 1st, the Dynamo have easily dispatched solid Eastern Conference franchises so far.
It would appear that this game will be anything but straightforward for Orlando City SC to successfully negotiate.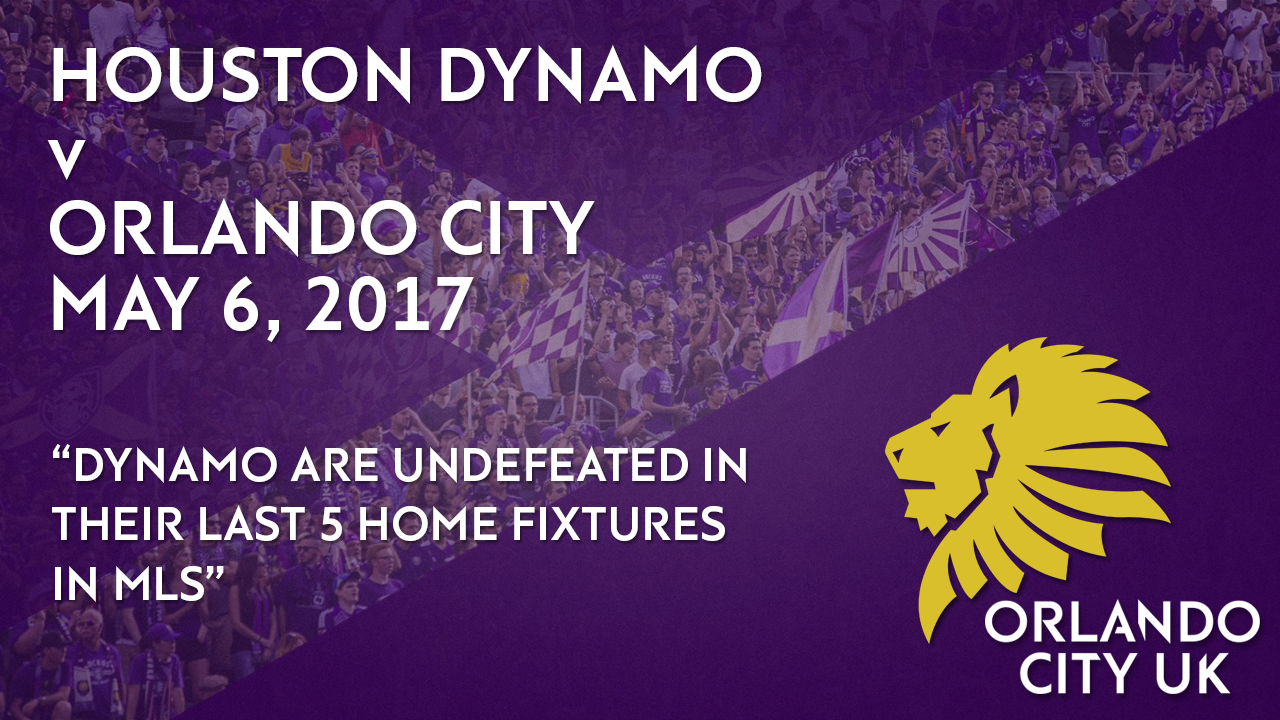 Enjoying such a healthy goal scoring record at home, it's no surprise that Houston Dynamo remain UNDEFEATED at BBVA Compass Stadium so far this season.
Winning all but one of their home games so far this season – a 2-2 draw with Adrian Heath's Minnesota United on April 15th – grabbing all three points looks a sizeable task for Orlando City SC to achieve on paper.
Orlando City SC form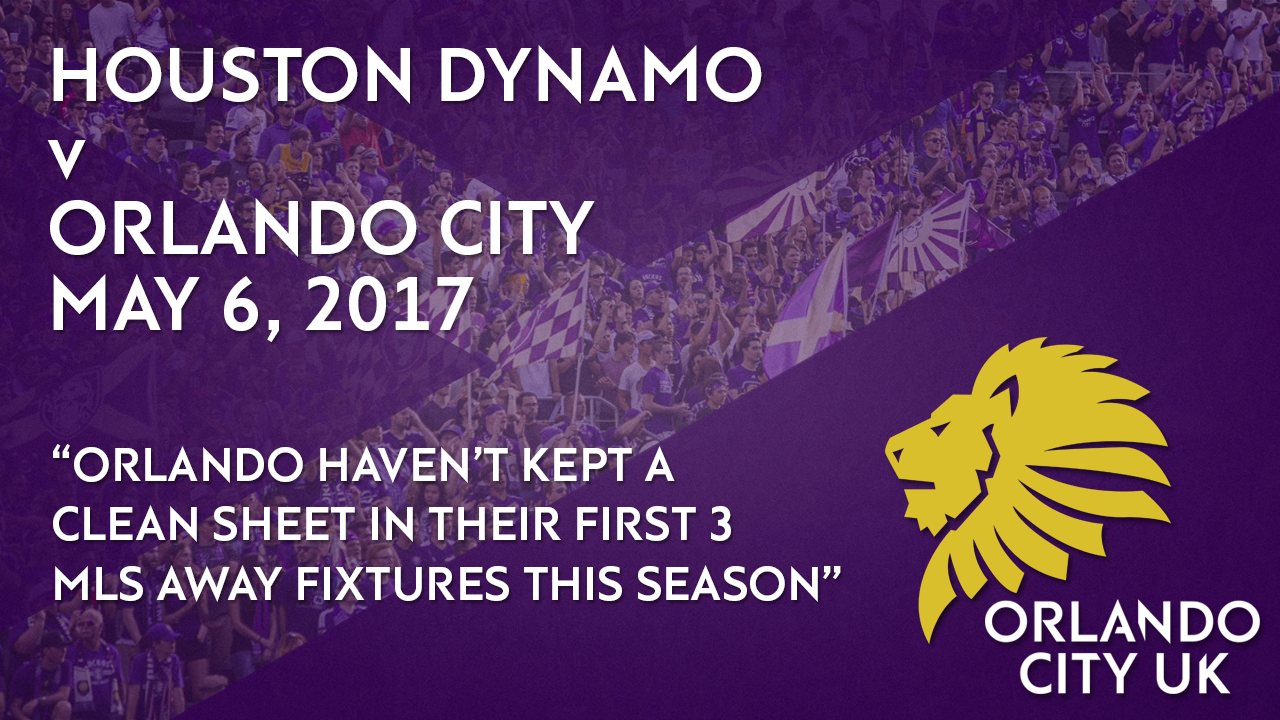 Despite Joe Bendik's best efforts, the fact remains that Orlando City SC are yet to keep a clean sheet on the road in Major League Soccer this season.
Defensive lapses cost us dearly away at Toronto FC in midweek with Sebastian Giovinco taking total advantage of concentration losses.
Add in Justin Meram's brace in the 2-0 loss to Columbus Crew at the start of April and David Villa's consolation strike when playing New York City FC three games ago, and as you'd expect, keeping the door shut on the road has and is likely to be a tough proposition all season.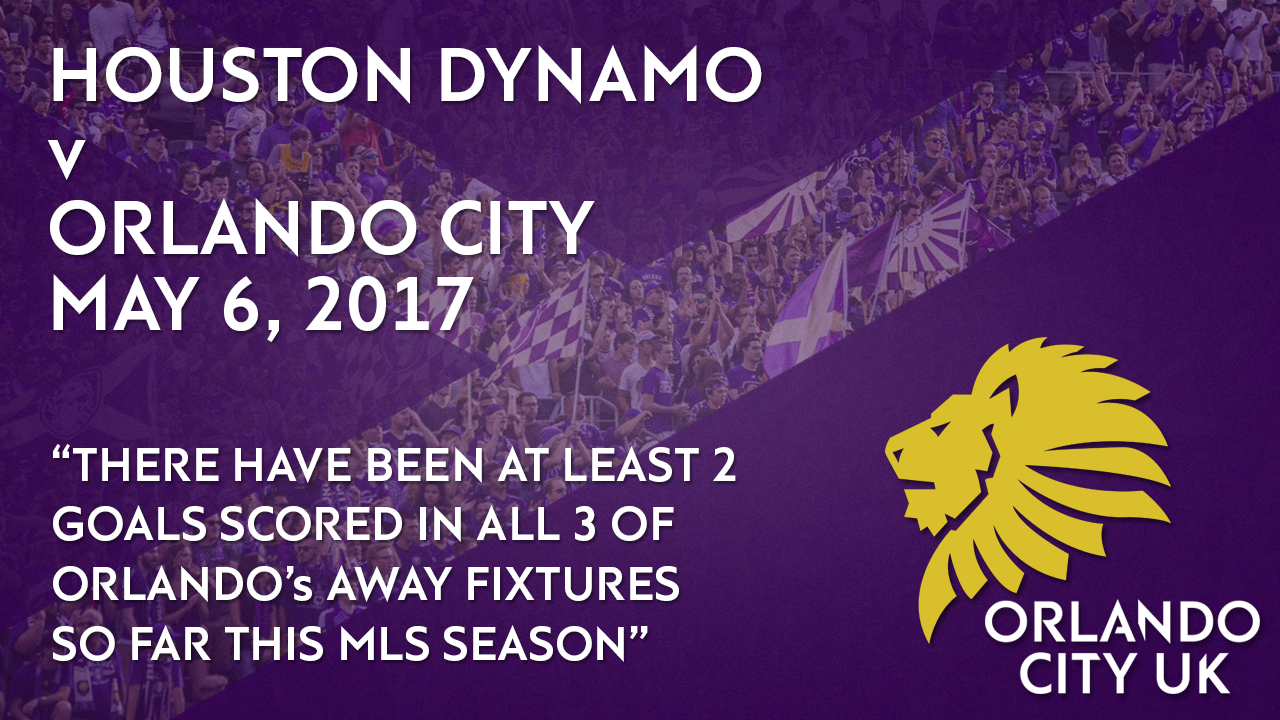 In ALL THREE of Orlando City SC's away fixtures played so far this season, we've seen TWO OR MORE goals scored.
Going down 2-0 at Columbus Crew, winning 1-2 at New York City FC and most recently losing 2-1 at Toronto FC, there hasn't been a huge chasm in the scorelines although Crew were particularly dominant and comfortable in their April victory over the Lions.
Cyle Larin will be eager to put his midweek disappointment at Toronto FC behind him after missing two major chances to tie the game, particularly when Alex Bono spectacularly denied what was effectively an open goal on 58 minutes.
Toronto FC 2 Orlando City SC 1 – Highlights – May 3, 2017 (Credit: Toronto FC)