After grabbing a 1-1 draw in Northern California at San Jose Earthquakes in midweek, Orlando City SC are back at Orlando City Stadium to take on New York City FC on Sunday.
The third and final meeting between the 2015 expansion rivals this season, Orlando City SC just love facing the men from the Empire State.
When both franchises entered Major League Soccer two years ago, it was NYCFC who made more of a statement in signing multiple big name Designated Players but in reality, Orlando City SC have got the better of the Yankee Stadium outfit so far.
NYCFC supporters will naturally point to the fact they have made the end-of-season MLS Cup Playoffs once whereas the Lions haven't but in league play, New York City FC have only beaten Orlando City SC ONCE in EIGHT attempts.
So far this season, both Patrick Vieira's side and Orlando City SC are evenly matched in the Eastern Conference standings with NYCFC just three points below our second-placed Lions after Gameweek 11.
Only playing NYCFC six games ago on April 23rd, both teams know plenty about one another, especially Jason Kreis who parted company with The Bronx side in November 2015.
Representing our only away victory (1-2) in Major League Soccer so far this term, Cyle Larin yet again proved the match winner with the Canadian international having scored more goals against NYCFC than any other opponent.
Also scoring in the 1-0 victory that successfully opened Orlando City Stadium in style back on March 5th, everybody connected with the Lions will be hoping we can make it a perfect hat-trick of victories on Sunday.

2015/17 head-to-head stats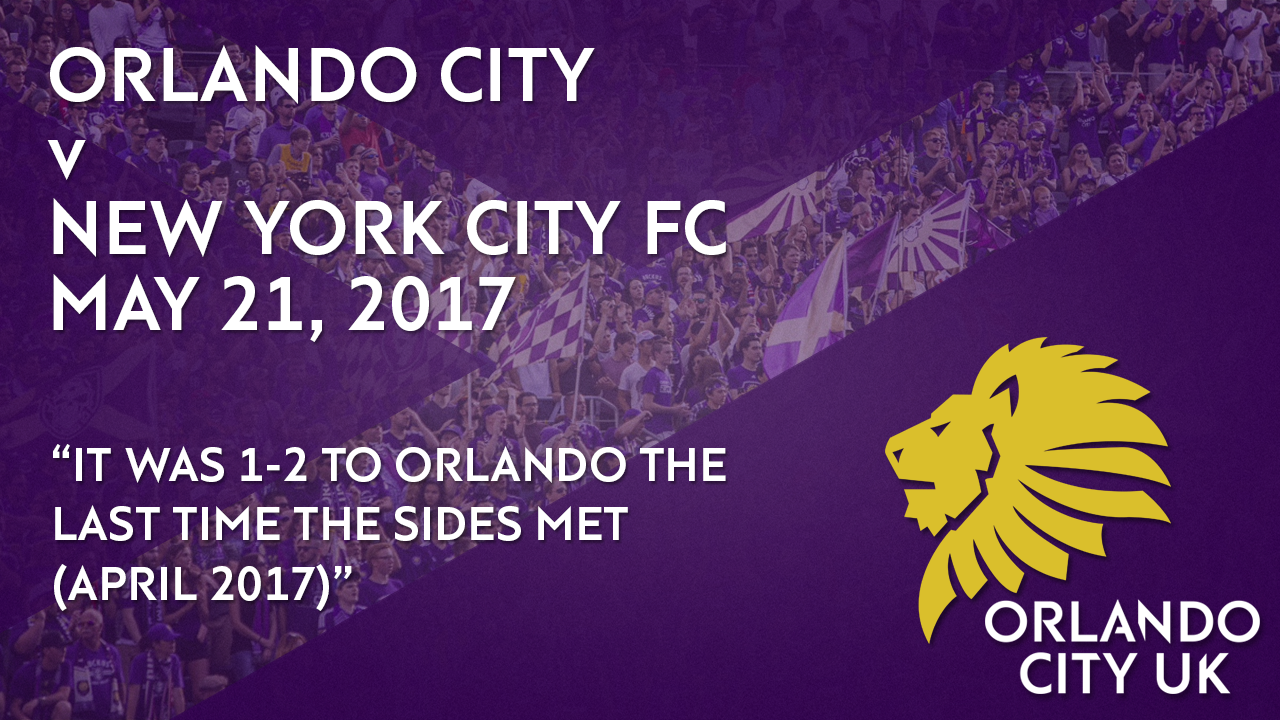 Speaking of that most recent meeting in The Bronx at Yankee Stadium in April, Orlando City SC showed great resilience to bring home all three points.
Sailing into a 0-2 lead shortly after the break on 51 minutes, Patrick Vieira's side really threatened a comeback after David Villa's fantastic 74th minute consolation goal but the Lions stood tall.
Coming under unbelievable pressure from NYCFC at 1-2, Joe Bendik made an incredible point blank save to deny David Villa a second in stoppage time.
This 1-2 result remains our only away victory in Major League Soccer this season.
New York City FC 1 Orlando City SC 2 – Highlights – April 23, 2017 (Credit: New York City FC)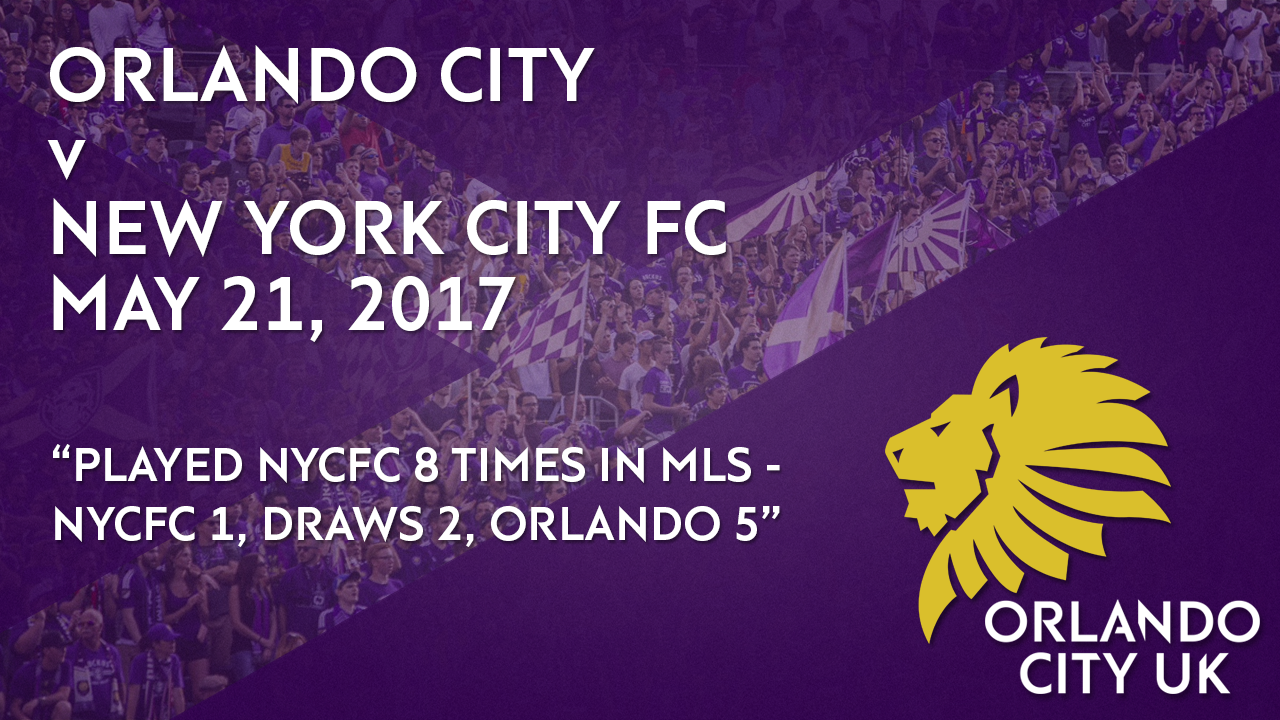 As discussed at the outset, there's no denying which team has had the better of this game series since both franchises entered Major League Soccer in 2015.
Playing out a 1-1 draw in both club's inaugural game at the Citrus Bowl back in March 2015, Orlando City SC have since taken the initiative in this game series, winning FIVE times out of EIGHT evenly fought head-to-heads to date.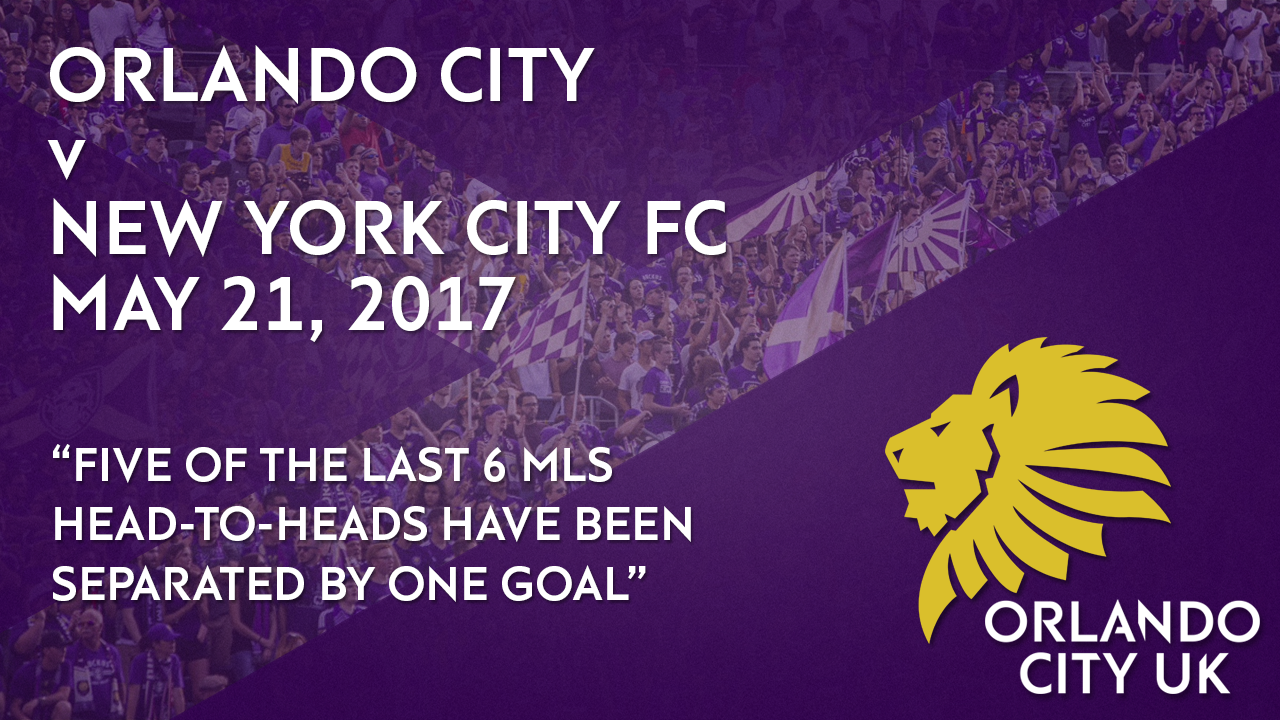 Another interesting stat is that in the last SIX head-to-heads between Orlando City SC and New York City FC, FIVE of those games have been separated by ONE goal.
Despite Orlando City SC going unbeaten against NYCFC in ALL of these six fixtures, both sides are very evenly matched when it comes to the Eastern Conference standings.
Nevertheless, this stat is incredibly reassuring for Jason Kreis' side who have proved multiple times that they can narrowly edge out NYCFC over the course of 90 minutes.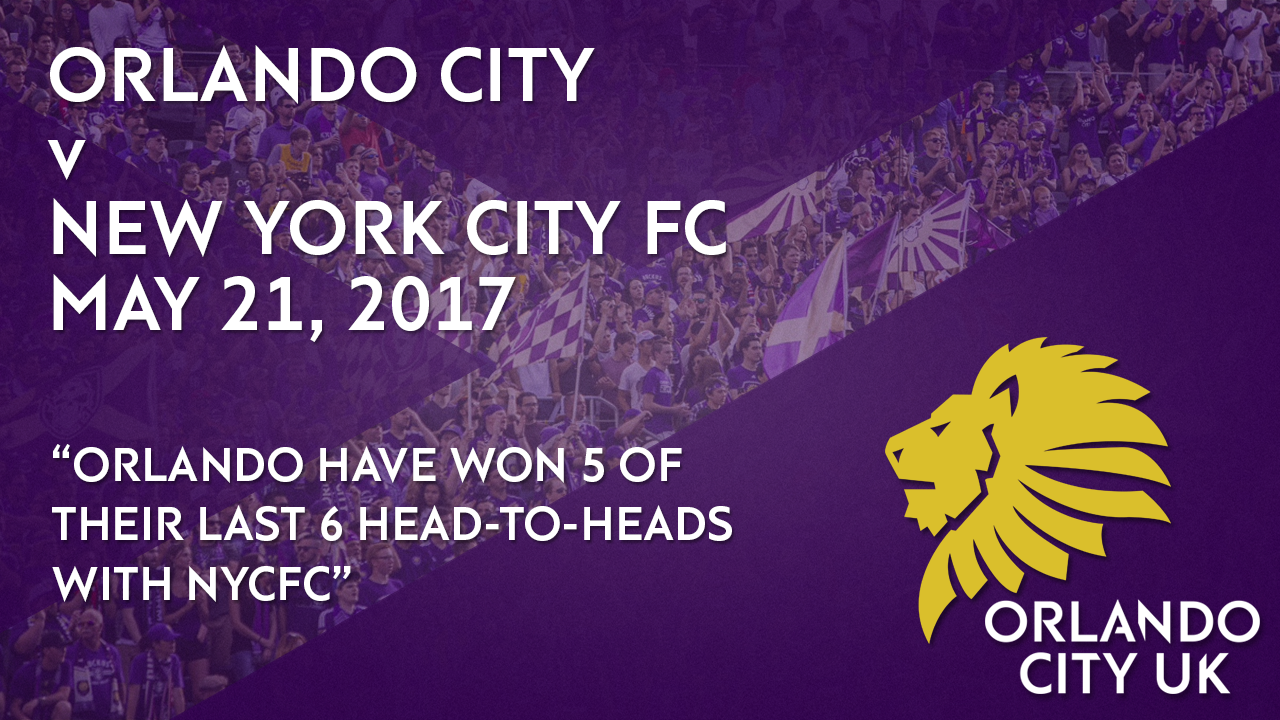 We mentioned that Orlando City SC have gone UNBEATEN against New York City FC in the last SIX head-to-heads but more impressively, the Lions have won FIVE of those games.
ALL FIVE of these victories were by a ONE-GOAL MARGIN too, even more painful for New York City FC to bear.
With Jason Kreis knowing much more about NYCFC than most coaches in MLS, hopefully he can use his nous to get the better of his former side for a FOURTH consecutive head-to-head.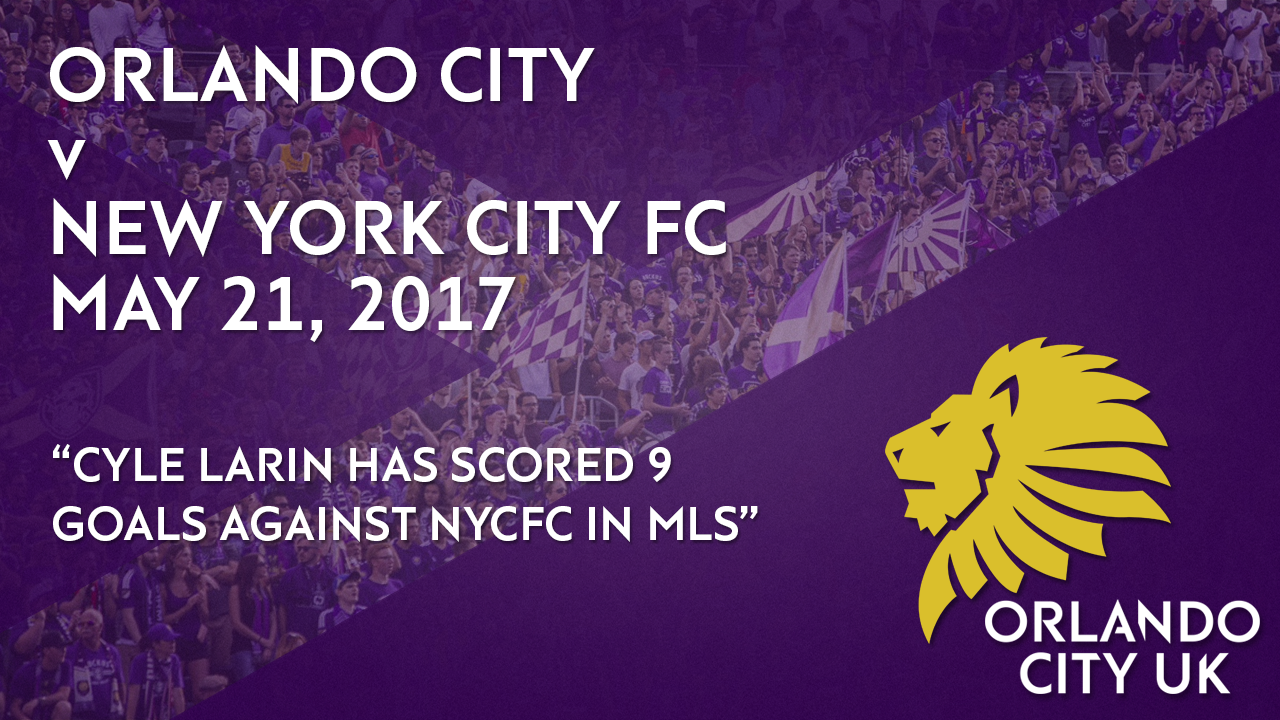 New York City FC are absolutely sick of the sight of him and we can't get enough of this stat!
Indeed, Cyle Larin has proved a constant thorn in NYCFC's side since both sides entered MLS back in 2015.
Scoring a brace against NYCFC in the most recent head-to-head at Yankee Stadium in April, this took Cyle Larin's career tally against New York City FC to a mighty NINE goals.
The 22-year-old also scored the first ever goal at Orlando City Stadium to beat NYCFC 1-0 on the opening weekend on March 5th. The Lions will be hoping for a little extra breathing space this time however.
Joe Bendik was in outstanding form on the day making incredible stops to deny both Alexander Ring and later Jack Harrison to keep Jason Kreis' side in front while toasting our new stadium opening in the best possible fashion.
Orlando City SC 1 New York City FC 0 – Highlights – March 5, 2017 (Credit: Major League Soccer)
Orlando City SC form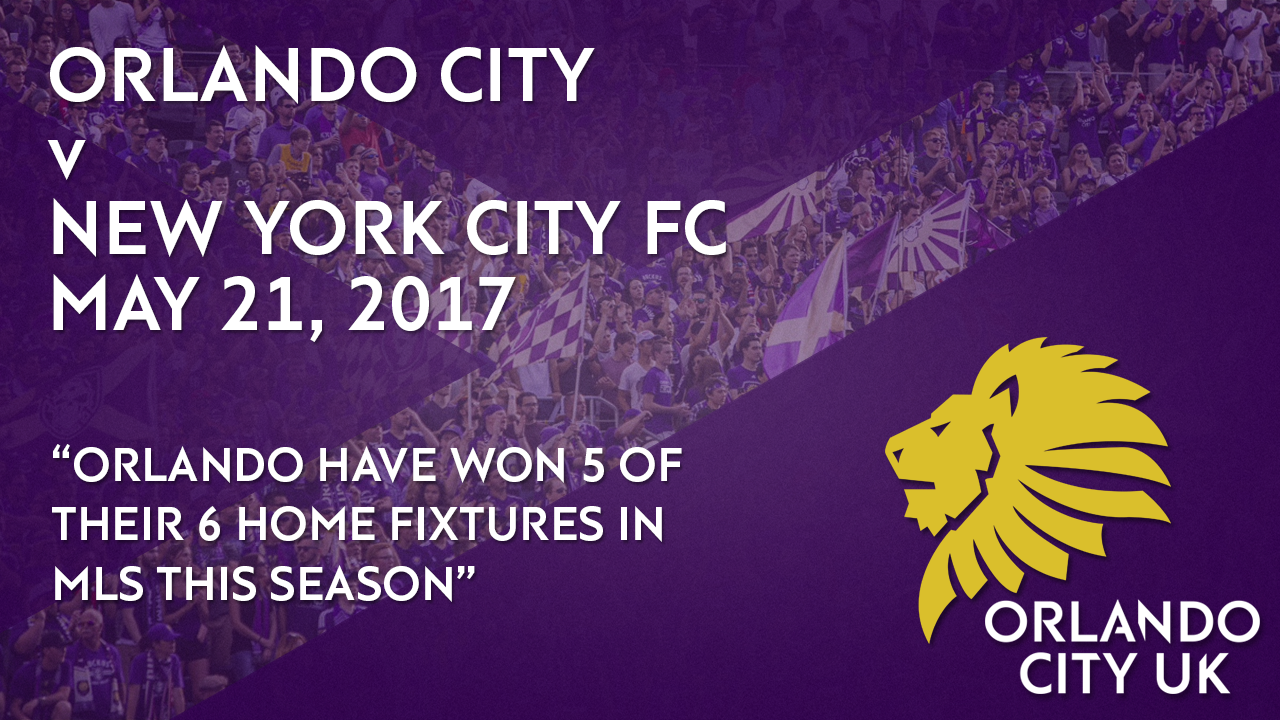 Sporting Kansas City became the first side in Major League Soccer to take away a point from Orlando City Stadium on May 13th.
That said, the 2-2 draw ensured that Orlando City SC are still UNBEATEN in Central Florida at our new soccer-specific home so far this season.
Winning FIVE of our SIX home assignments in 2017, Orlando City SC will be fancying a win against New York City FC given our fantastic run of results against the Yankee Stadium side.
New York City FC form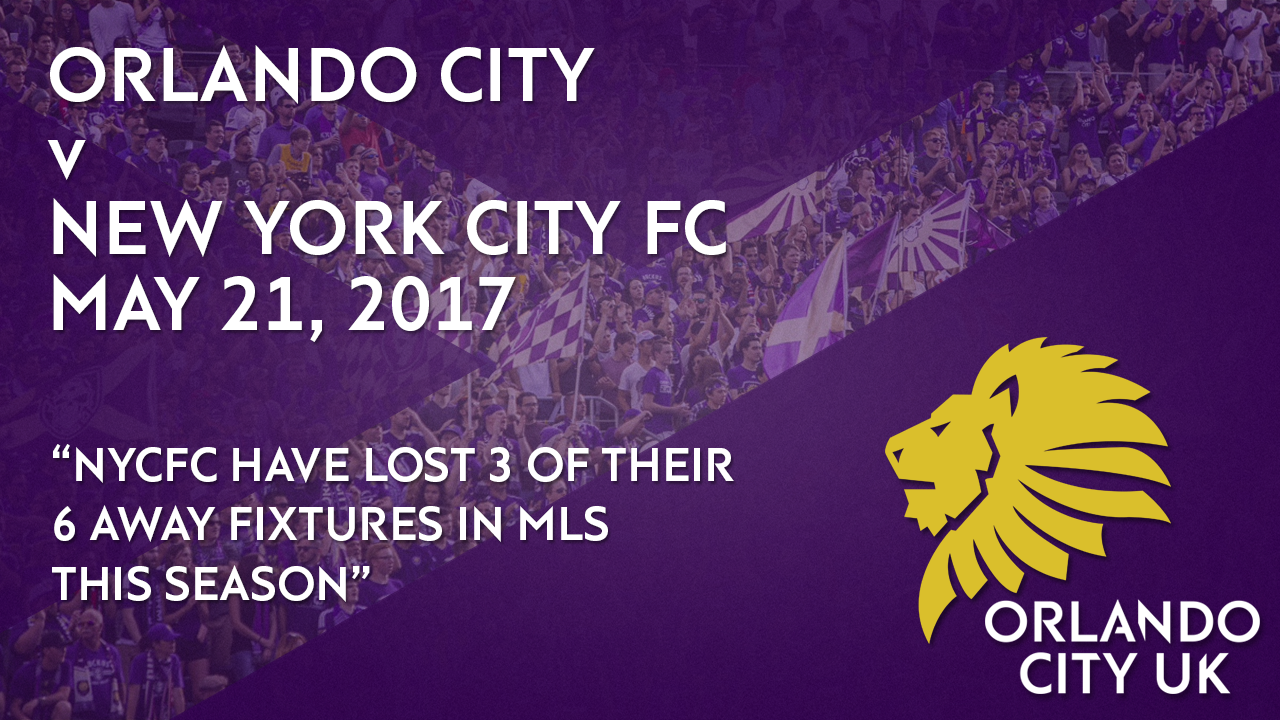 Defeated 2-1 at Real Salt Lake last time out, New York City FC have lost THREE of their SIX road games in Major League Soccer this season.
Travelling just over 2,170 miles to Sandy, Utah in midweek, hopefully Orlando City SC can take advantage of some New York City FC fatigue although Patrick Vieira only gave star striker David Villa 34 minutes as a second-half substitute in anticipation of this game.
Real Salt Lake 2 New York City FC 1 – Highlights – May 17, 2017 (Credit: New York City FC)
What do YOU think the Orlando City SC versus New York City FC score will be on Sunday?
Comment below or tweet us at @Orlando_CityUK to let us know!