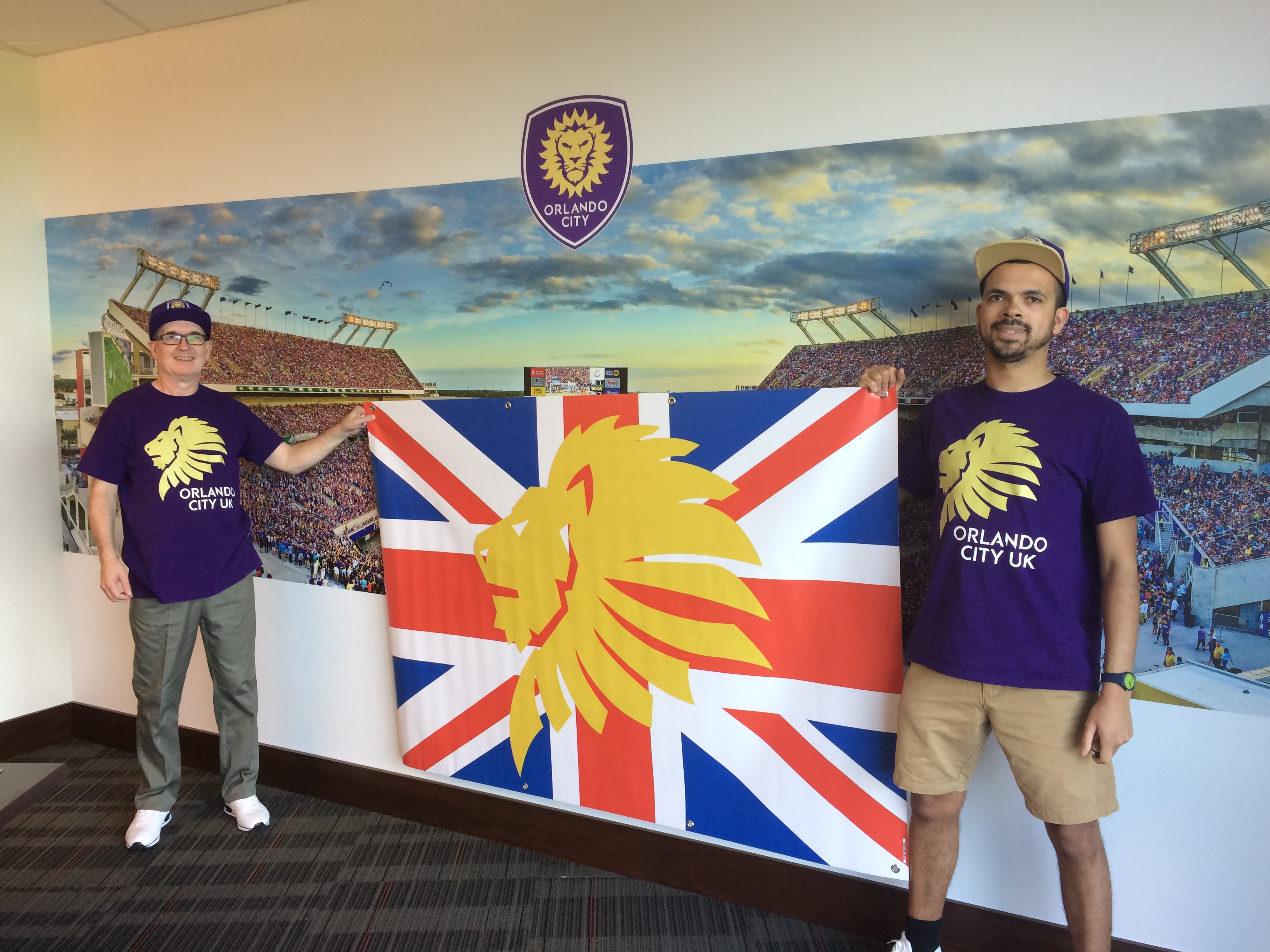 After visiting Central Florida for the 1-0 home opener against New York City FC in March, Orlando City UK is delighted to announce we're returning to the States this May – June!
Having enjoyed an incredible time in The City Beautiful, my Dad will be returning to the Sunshine State between Monday May 29th and Monday June 19th.
Gutted I can't be joining him on his three-week vacation, he will be taking in the home action involving all three franchises – Orlando City SC, Orlando Pride and Orlando City B.
If you guys want to find out more about Orlando City UK or simply want to chat all things Orlando City SC, look out for my Dad who will be attending these games.
Wednesday March 31st – Orlando City SC vs D.C. United (MLS)
Saturday June 3

rd

 – Orlando Pride vs Boston Breakers (NWSL)
Sunday June 4th – Orlando City SC vs Chicago Fire (MLS)
Wednesday June 7th – Orlando City B vs Rochester Rhinos (USL)
Tuesday June 13th – Orlando City SC vs Miami FC or Tampa Bay Rowdies (U.S. Open Cup)
Saturday June 17th – Orlando City SC vs Montreal Impact (MLS)
We were blown away by the support Orlando City UK received during our last visit in March and were honoured to attend the very first game at Orlando City Stadium while meeting the Orlando City SC players at Sylvan Lake Park.
Not only that but it was an incredible experience appearing on TV as part of Fox 35 Orlando News' television coverage in the lead up to the NYCFC fixture.
Orlando City Fans Travel From England For Sunday's Game (02.03.2017)
Meeting so many great personalities along the way, we can't wait to meet even more as we continue our journey supporting our beloved Lions!
>> CLICK HERE TO VIEW OUR ORLANDO CITY UK FAN GALLERY <<
After a tough run of results, most recently a 1-0 loss at Adrian Heath's Minnesota United, we all hope Orlando City SC can get back to winning ways as soon as possible.
Vamos Orlando
Taylor