After picking up a valuable 1-1 draw at Seattle Sounders on Wednesday, Orlando City SC face their second away test in quick succession with a trip to Chicago Fire's Toyota Park on Saturday.
Veljko Paunović's Fire are a completely different animal this season and after making some eye-catching winter additions, the Bridgeview-based club currently sit second in the Eastern Conference on 31 points.
A superb opportunity to steal points off an Eastern Conference rival sitting directly above us in the standings right now, the Lions boast a good record in Illnois with City winning TWO of THREE MLS games contested there.
Drawing the other fixture in August 2016, it's a field that's been kind to us.
That said, Fire appear to have addressed their woes this season with Nemanja Nikolić in fantastic goalscoring form right now, leading the MLS Golden Boot race with 13 strikes so far.
Add in the fact that Orlando City SC have only won five away points from a possible 21 this term and Fire will be the favourites on paper with Jason Kreis' side sometimes lethargic when hitting the road.
Additionally, you cannot ignore the fact that Chicago Fire's last action came at New England Revolution (1-2) on June 17th with Veljko Paunović's side earning three extra days' rest compared to Orlando City SC who travelled over 3,000 miles to Seattle in midweek.
As you can see from the last three MLS head-to-heads below, things are incredibly evenly matched when this pair face off.
With three consecutive draws being played out, hopefully we get a fair crack at defeating Fire this time round.
After all, referee Ted Unkel showed a controversial red card to Rafael Ramos as well as Antonio Nocerino when the sides last met at Orlando City Stadium earlier this June.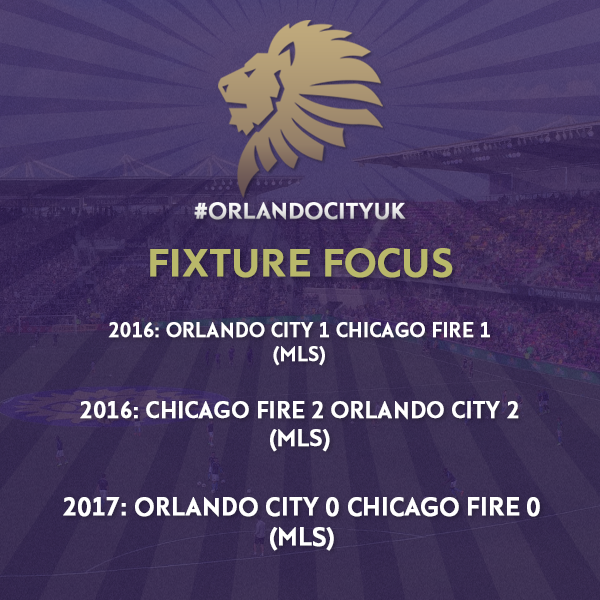 2015/17 head-to-head stats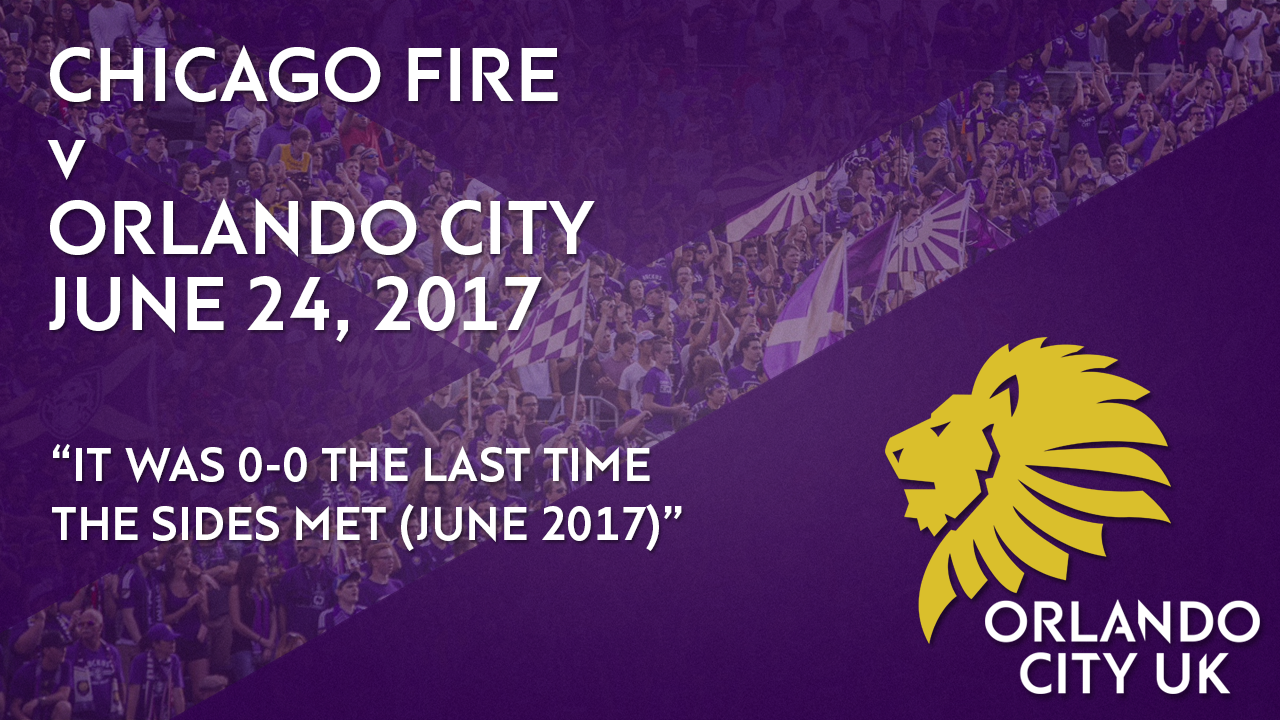 Speaking of that fiery encounter on June 4th, Orlando City SC performed something of a miracle to earn a 0-0 draw against Fire with only 9 men!
While we accept Antonio Nocerino's red card was a valid call, Ted Unkel's decision to show a 26th minute straight red card to Rafael Ramos was ludicrous.
A decision that was actually rescinded by MLS afterwards, this red effectively made Orlando City SC's task of grabbing all three points incredibly difficult.
Only the SECOND game Fire have failed to score in all season long, Joe Bendik, Jonathan Spector and co were absolutely outstanding in defying expectations and grabbing a point.
Orlando City SC 0 Chicago Fire 0 – Highlights – June 4, 2017 (Credit: Chicago Fire)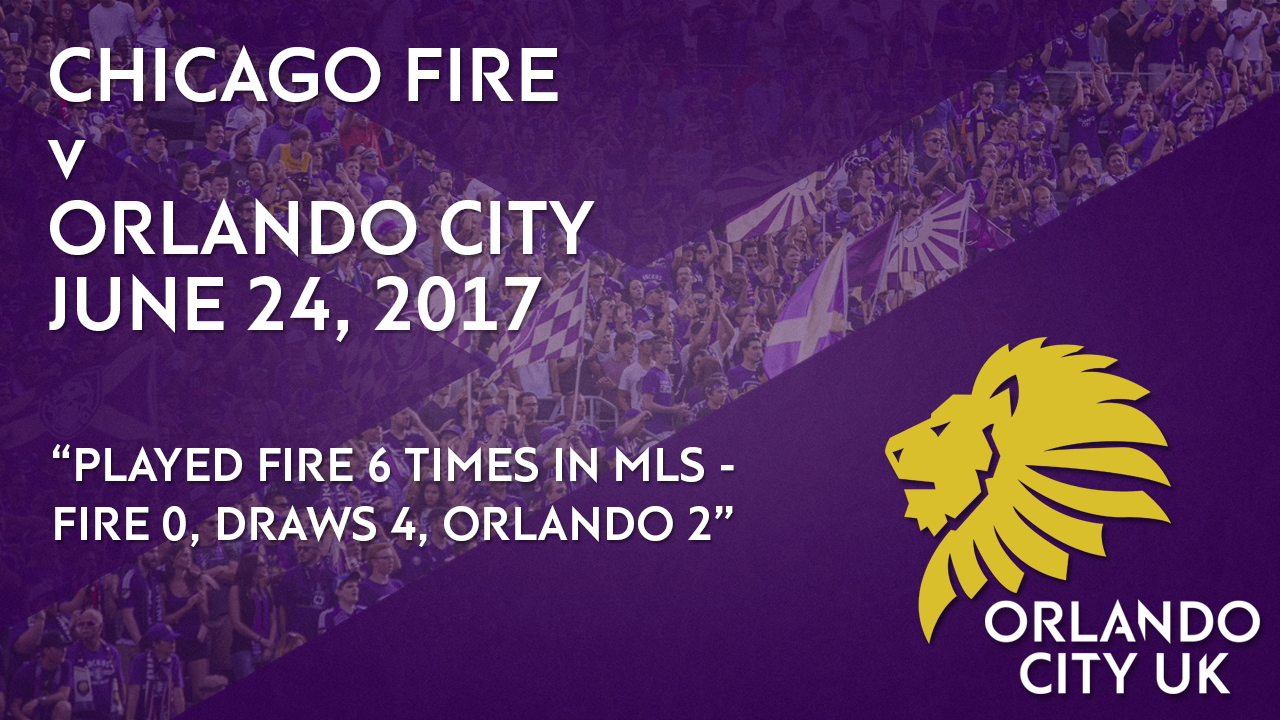 The most eye-catching stat heading into this encounter is that Orlando City SC remain UNDEFEATED against Chicago Fire in MLS so far.
Only a bar's width away from defeating the Lions late on at Orlando City Stadium earlier this month, the Lions' unbeaten record still remains intact.
Interestingly, both of Orlando City SC's MLS victories over Fire have actually come at Toyota Park, both in our inaugural season in 2015.
As pointed out at the beginning of this stats preview, the last THREE MLS head-to-heads have all ended in draws.
With little to choose between either Eastern Conference franchise, both teams have plenty to prove in 2017 with the MLS Cup Playoffs eluding them both last season.
In fairness to Chicago Fire, sticking with Veljko Paunović has proved a good choice with the signings of Juninho, Bastian Schweinsteiger and Nemanja Nikolić turning the Bridgeview side into a completely different team this season.
Chicago Fire form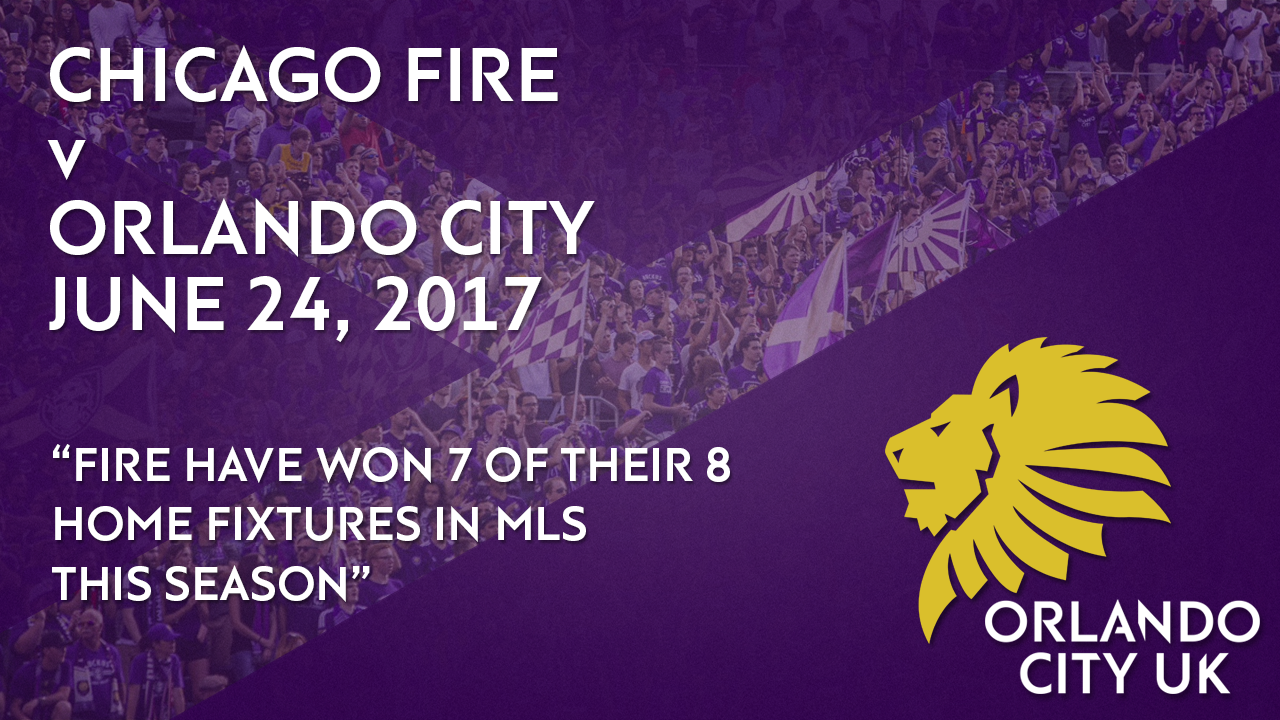 Chicago Fire's headline stat is the fact they remain UNDEFEATED at Toyota Park so far this season.
Even more impressive, Veljko Paunović's side have won SEVEN of those EIGHT fixtures too with 3-0 victories over New England Revolution and Colorado Rapids representing their most emphatic wins so far.
Although taking a point on the road is admirable in Major League Soccer, you feel Orlando City SC need to start winning a few away fixtures to firmly keep us in the 2017 MLS Cup Playoff qualification spots.
Chicago Fire 3 Colorado Rapids 0 – Highlights – May 17, 2017 (Credit: Chicago Fire)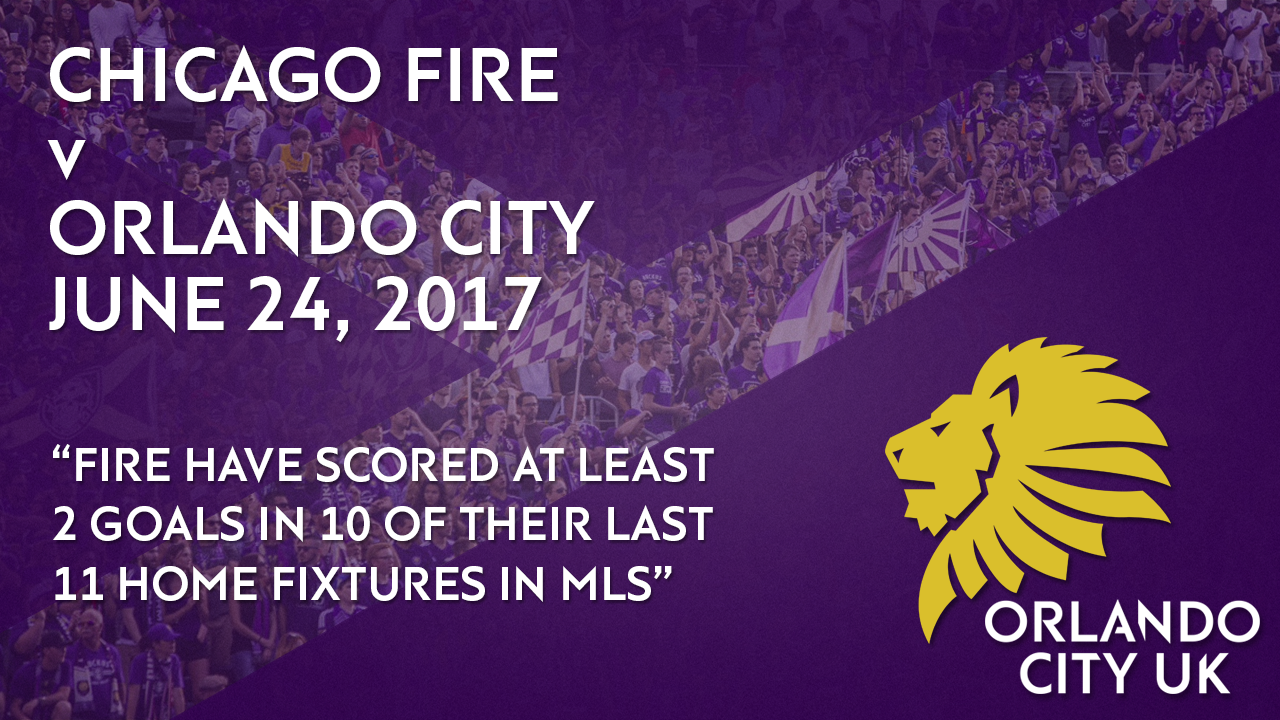 The bad news for Orlando City SC is that Chicago Fire are particularly free-scoring at home.
Beating away opposition 'to nil' in FIVE of their EIGHT home fixtures this season, Fire are used to having things their own way at home so Jason Kreis' defence will have to be on their mettle to thwart their attack.
We all know about Nemanja Nikolić's goalscoring abilities but David Accam has also chipped in with seven goals himself this term.
With Bastian Schweinsteiger earning four assists also, Joe Bendik and co may have their work cut out.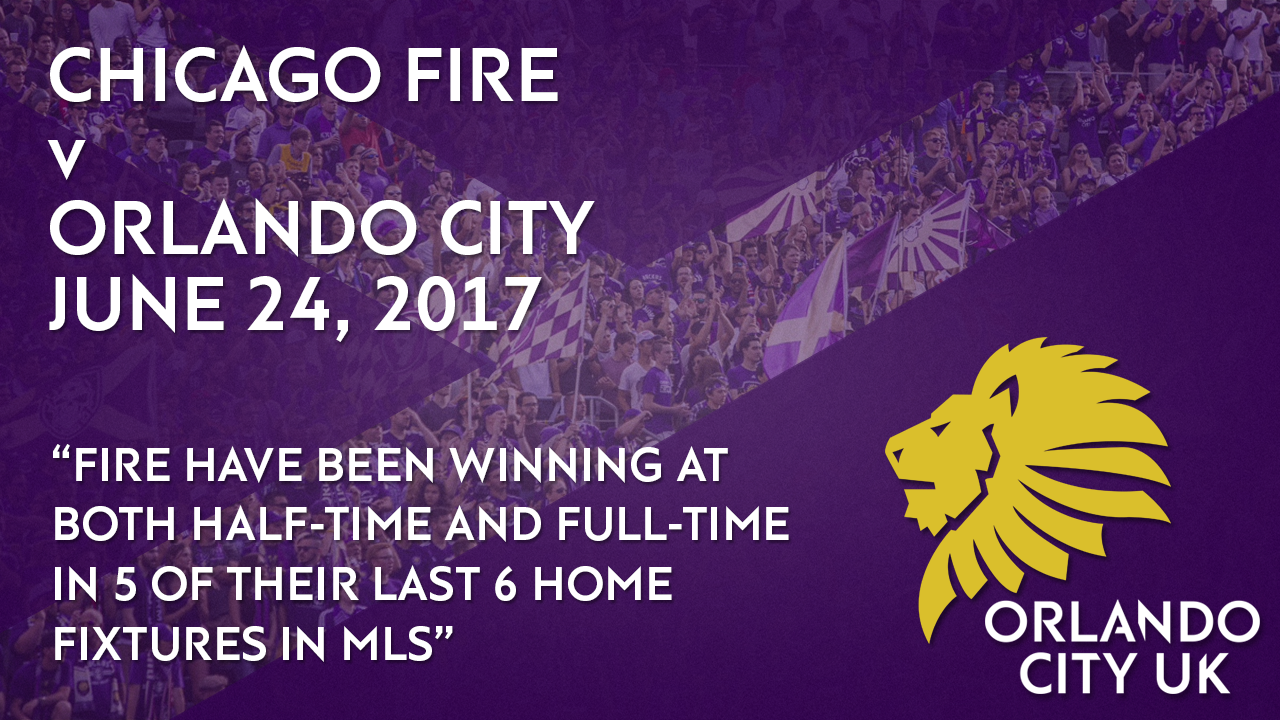 Not only have Chicago Fire been winning home games but they've been doing so in a convincing manner too.
Winning at BOTH HALF-TIME AND FULL-TIME in FIVE of their SIX home fixtures played so far, it will be even more vital for Orlando City SC to score first to unsettle a side used to dominating games at home.
Orlando City SC form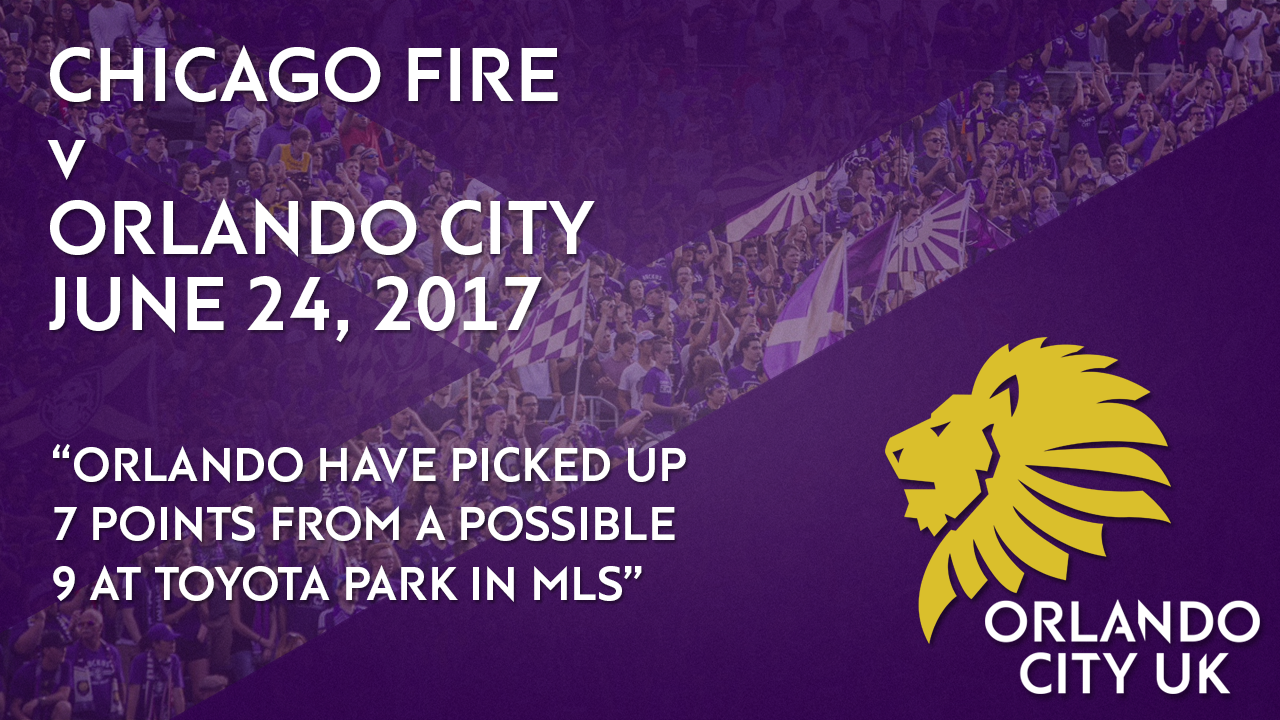 As we've already pointed out, Toyota Park has been one of the kindest away venues to Orlando City SC in MLS.
Travelling to Bridgeview THREE times in Major League Soccer so far, the Lions won BOTH games there in 2015, firstly a late 2-3 comeback win in June 2015 ahead of a late 0-1 smash and grab win in September 2015 – that time courtesy of Bryan Róchez.
The Lions drew the other MLS game there in August 2016 where Orlando City SC threw away a 1-2 lead with only 12 minutes remaining.
Chicago Fire 2 Orlando City SC 2 – Highlights – August 14, 2016 (Credit: Chicago Fire)