Following a demanding three game road streak in MLS, Orlando City SC can get used to home comforts again when Toronto FC visit Orlando City Stadium on Wednesday.
TFC haven't let 2016's MLS Cup Final defeat get them down this term with Greg Vanney's men top of the Eastern Conference until Chicago Fire leapfrogged them recently.
Representing a fantastic opportunity for Jason Kreis' Lions to peg back TFC's six-point lead in the East, Orlando City SC have still only been beaten ONCE at home in MLS this term.
That said, Orlando City SC have found life much more difficult lately after we made a scintillating start to 2017.
Playing so many games in quick succession throughout May and June, the Lions' squad has suffered with Jason Kreis struggling to rotate first team regulars so easily.
As for our opponents, we couldn't have picked a tougher opponent right now with Toronto FC a threat both home and away in MLS.
Boasting star-studded names like Jozy Altidore, Michael Bradley and Sebastian Giovinco, TFC's squad players have been mightily impressive too.
As we witnessed first hand in our 2-1 defeat at BMO Field in May, winter addition Víctor Vázquez and young Canadian international Raheem Edwards have been equally influential in 2017.
Winless against Toronto FC in our last THREE head-to-heads, it's high time Orlando City SC got one over on the Canadian side as we head into the 2017 CONCACAF Gold Cup break.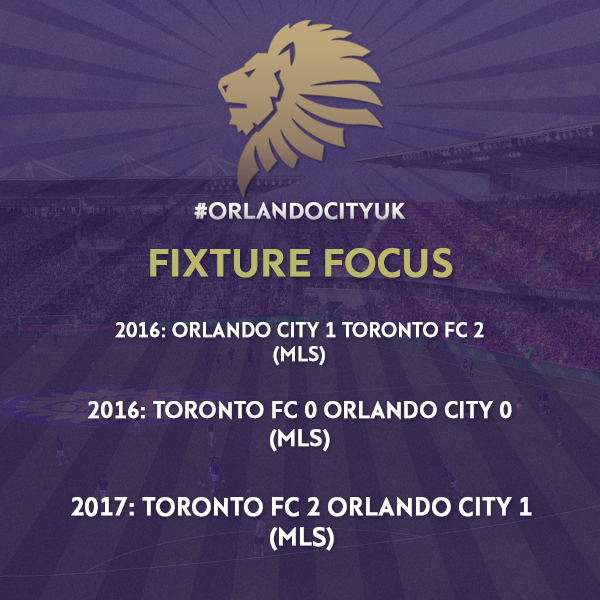 2015/17 head-to-head stats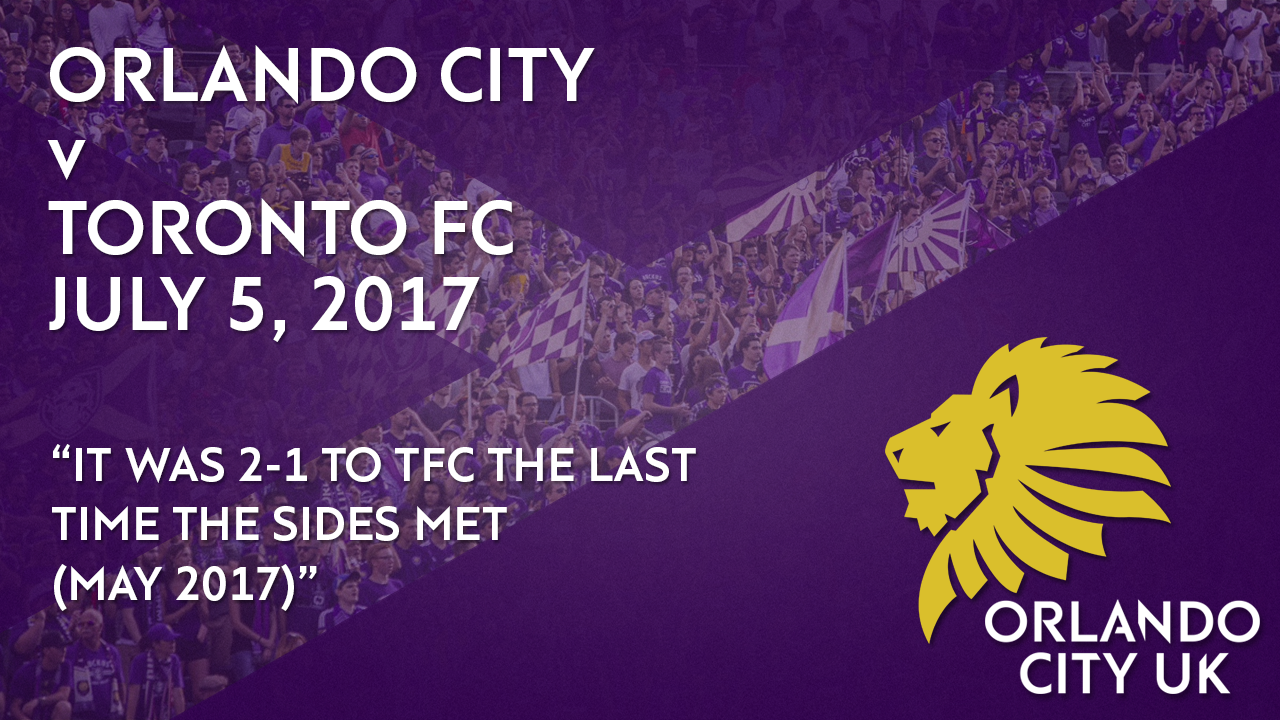 Orlando City SC were left kicking themselves the last time they faced Toronto FC back in May.
Despite Toronto FC blowing many teams away this season, the Lions were very much in this game at BMO Field.
After Sebastian Giovinco scored a brace to put TFC 2-0 up in the 38th minute, it looked as if it was going to be a long night in Ontario.
However, Kaká's first-half stoppage time consolation really changed the game.
Orlando City SC were a team rejuvenated after the half but Cyle Larin twice spurned amazing opportunities to draw City level.
Narrowly going down 2-1, it was this defeat that began a six-game winless streak despite an honourable showing against Greg Vanney's men.
Toronto FC 2 Orlando City SC 1 – Highlights – May 3, 2017 (Credit: Toronto FC)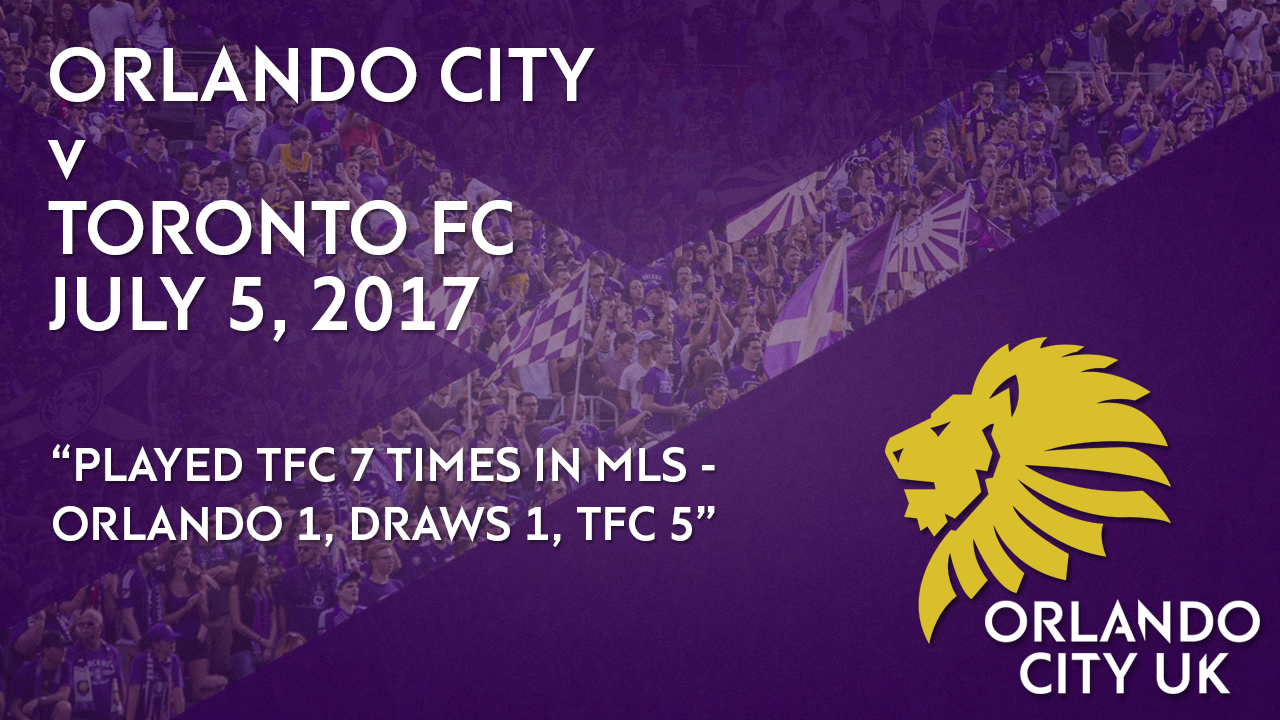 It doesn't make for pretty reading folks!
Indeed, Toronto FC have much got the better of Orlando City SC in Major League Soccer encounters to date.
Completing a perfect hat-trick of victories over the Lions in our inaugural campaign, Orlando City SC have only defeated TFC ONCE in MLS.
That victory came in an incredibly exciting 3-2 at Camping World Stadium in June 2016, a game that was fantastically settled by Kaká from the penalty spot in the 100th minute in stoppage time!
Essentially the last kick of the game, The Wall was a crescendo of noise after Kaká converted beyond Alex Bono.
Orlando City SC 3 Toronto FC 2 – Highlights – June 25, 2016 (Credit: Toronto FC)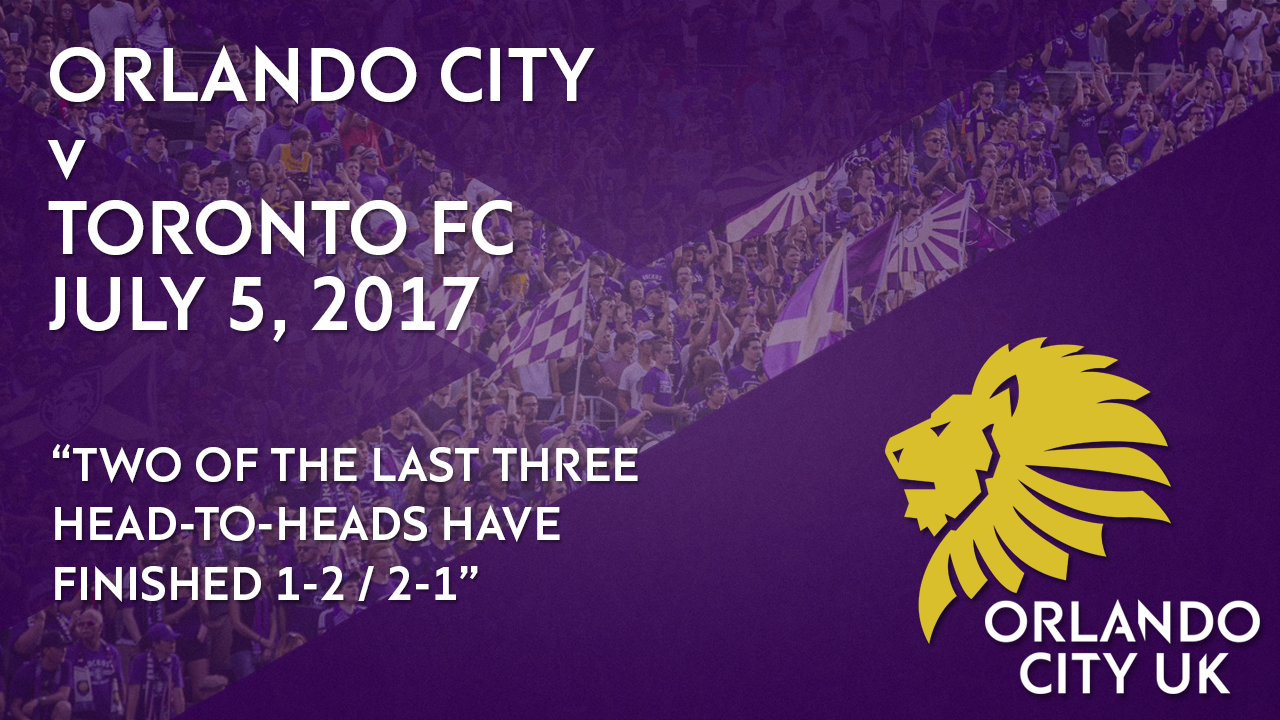 After Orlando City SC were blown away 0-2, 4-1 and 5-0 by Toronto FC in 2015, results have been much closer between the pair since.
Still ending up on the wrong side of the scoreline though, TWO of the last THREE head-to-heads have ended 1-2 / 2-1 to TFC.
The last time Greg Vanney's men visited Central Florida in August 2016, a goal from Jozy Altidore in the final five minutes broke Lions hearts with TFC stealing a 1-2 victory.
A huge blow in our MLS Cup Playoff qualification hopes at the time, Jozy Altidore is something of a nemesis with FIVE goals against Orlando City SC in MLS.
Orlando City SC 1 Toronto FC 2 – Highlights – August 24, 2016 (Credit: Toronto FC)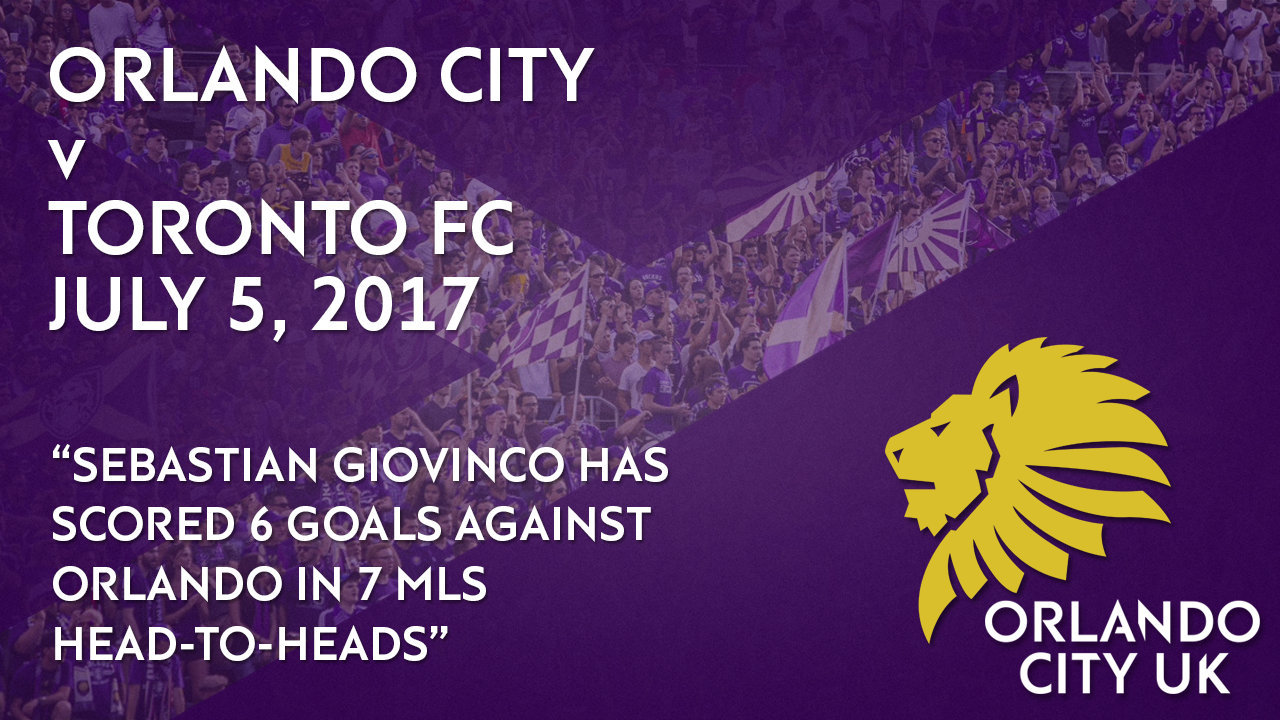 Jozy Altidore isn't Toronto FC's leading goalscorer against Orlando City SC however.
That honour lies with MLS's most decorated player Sebastian Giovinco who has scored SIX goals against the Lions over SEVEN head-to-heads.
Bagging a brace the last time the sides faced each other in May, you don't need us to tell you that the Atomic Ant will need to be marked tightly.
And even then, the 30-year-old has proved he can still find the back of the opposition's net!
Orlando City SC form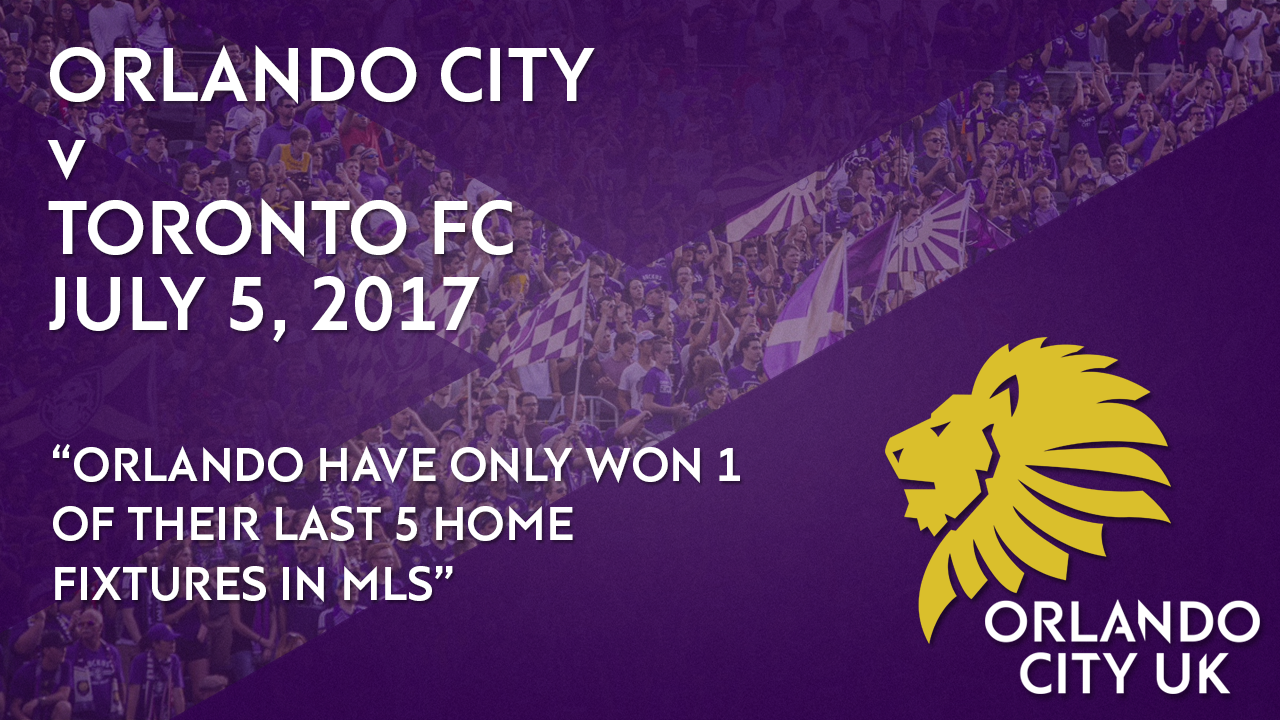 There's no escaping it; Orlando City SC need to be picking up more victories at home.
Putting together a string of FIVE consecutive victories at Orlando City Stadium at the start of 2017, we've drawn THREE and lost ONE of our last FIVE home games more recently.
With the Lions having only won TEN away games in MLS since entering the league in 2015, it appears Orlando City SC will be relying on their home form to reach the 2017 MLS Cup Playoffs.
Toronto FC form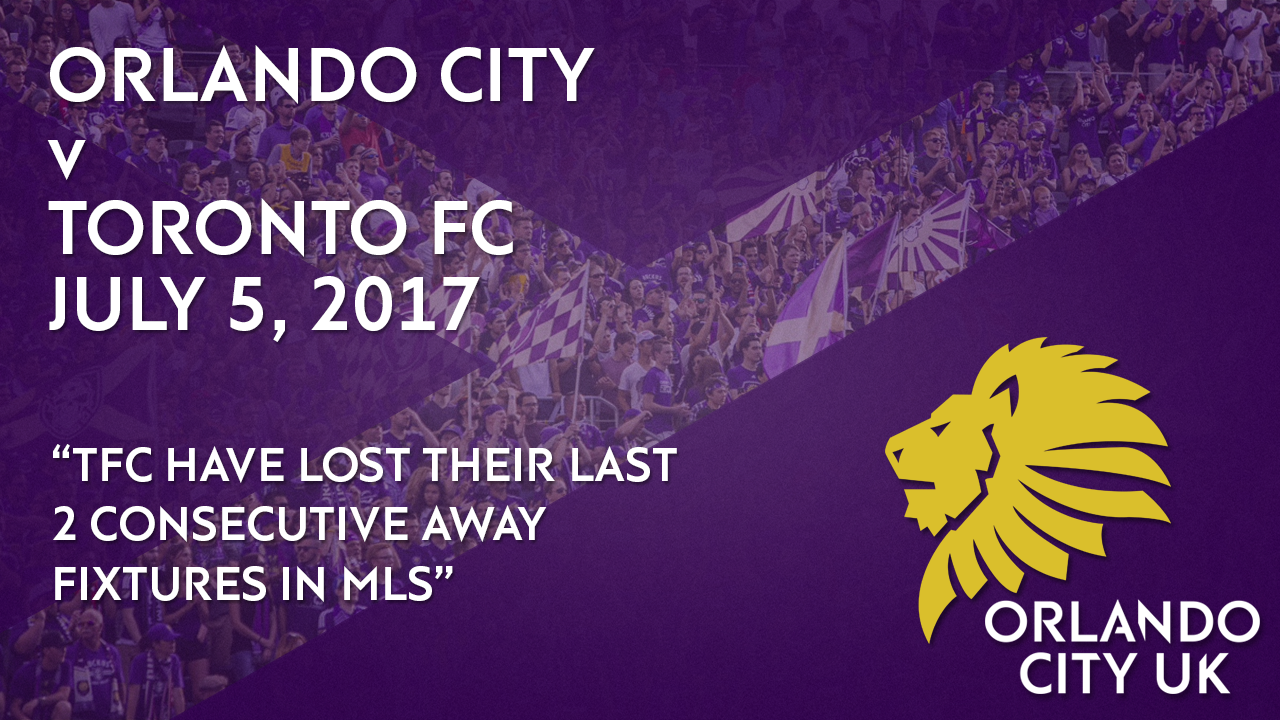 Toronto FC have been used to having things their own way in Major League Soccer this season but their away form has trailed off lately.
Going down 3-1 at FC Dallas and 3-0 at New England Revolution in their last two road fixtures, Chicago Fire have been perfect in their last four games to leapfrog TFC to the Eastern Conference summit.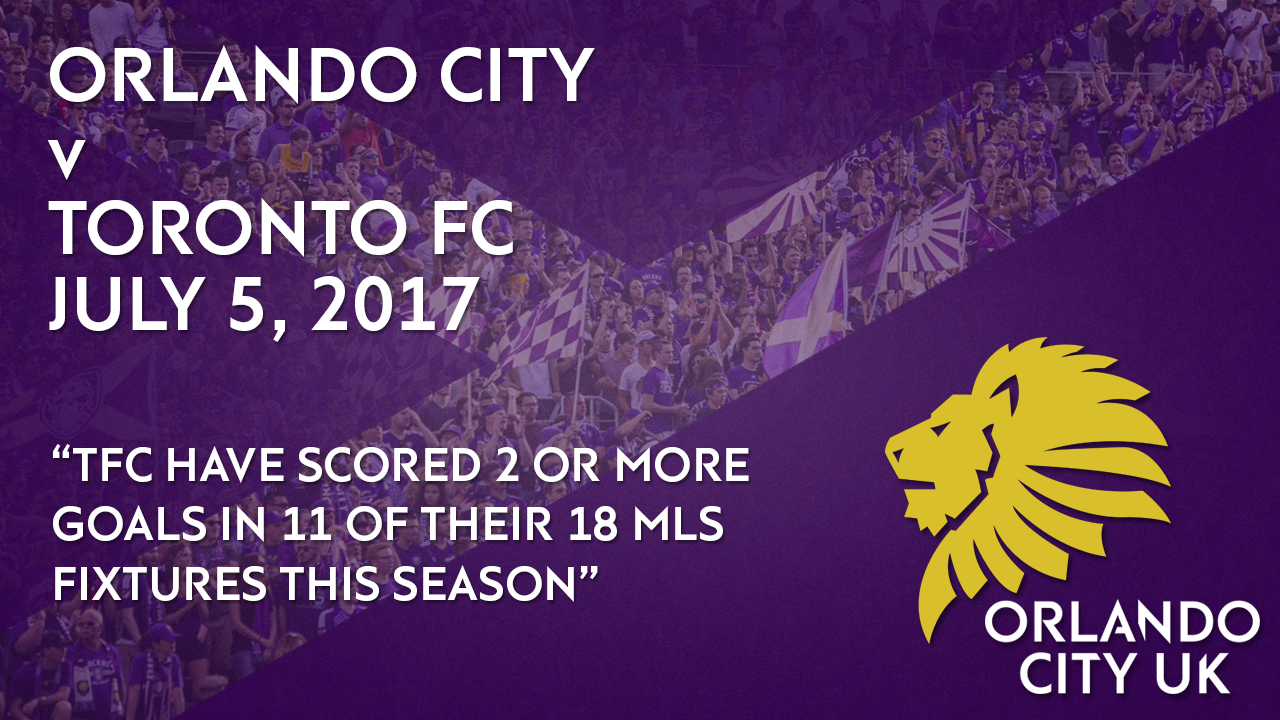 Despite Toronto FC losing their last TWO away games in MLS, nobody should be underestimating the 2017 Canadian Championship victors.
When you boast a strikeforce containing Sebastian Giovinco and Jozy Altidore, not to mention exciting up-and-coming talents like Jordan Hamilton in reserve, you're bound to score lots of goals.
That's been exactly the case for Greg Vanney's side who have scored TWO OR MORE GOALS in ELEVEN of their EIGHTEEN MLS fixtures so far this season.