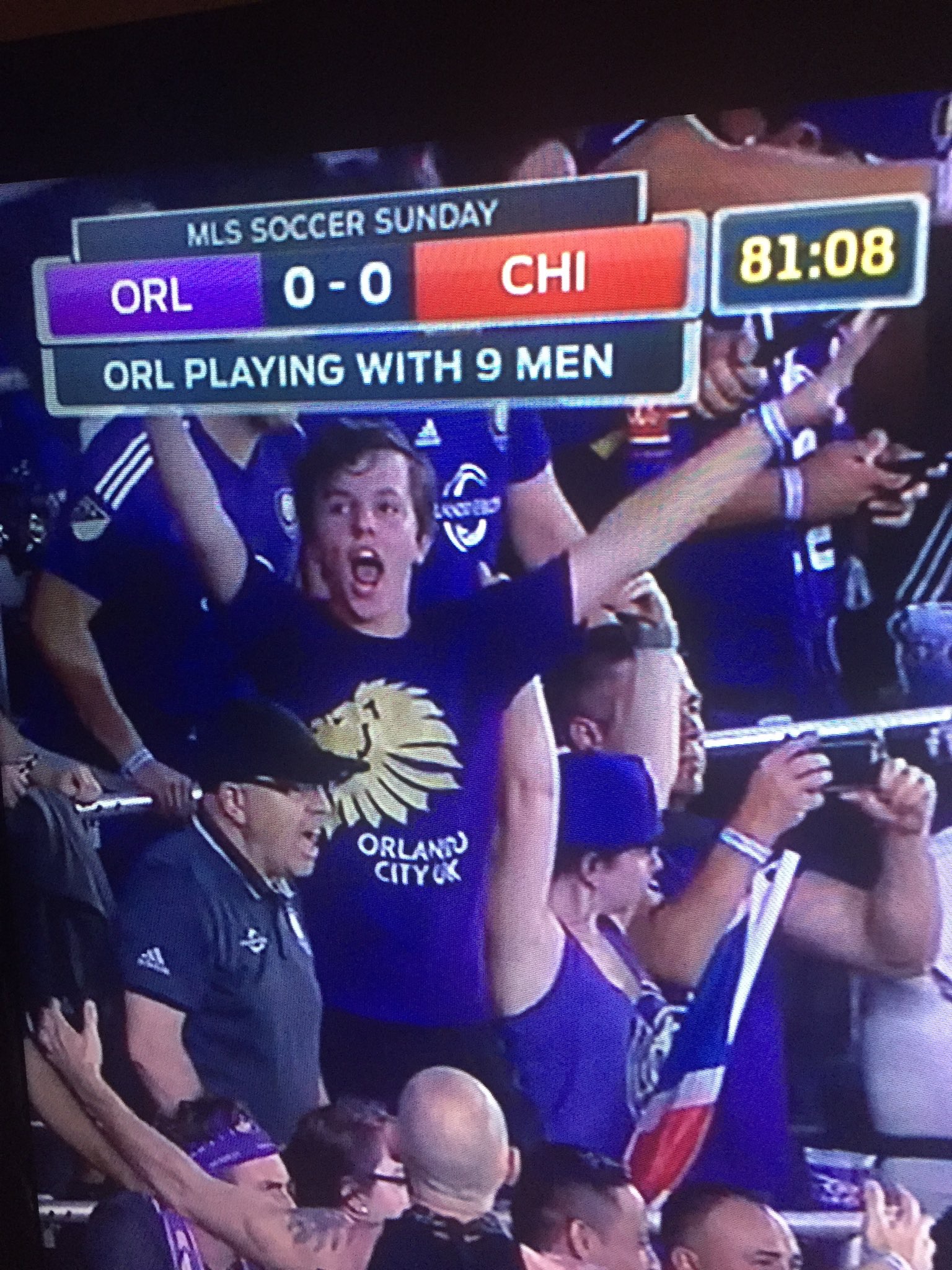 There is nothing more pleasing to Orlando City UK than seeing fellow Brits passionately involved in supporting Orlando City SC.
That's exactly the case for our close friend Luke Manock, a 13-year-old Lions supporter who enjoys the enviable status of now calling Central Florida home.
Born in Blackpool, Lancashire, Luke attends all Orlando City SC home games with his father and fellow season ticket holder, David.
Both regularly cheering Jason Kreis' side on in The Wall, the most raucous section of Orlando City Stadium, Sunday June 4th turned out to be a very special day for young Luke.
An Orlando City UK member, Luke was passionately wearing his Orlando City UK t-shirt with pride when Orlando City SC faced Chicago Fire last month.
>> CLICK HERE TO BECOME AN ORLANDO CITY UK MEMBER <<
Fantastic for both Luke and ourselves, live television caps of both him and his Dad were shown on MLS Soccer Sunday with the Fire game being aired on Fox Sports 1.
A highly controversial fixture that saw referee Ted Unkel hand out two red cards to both Rafael Ramos and Antonio Nocerino, City rallied incredibly well to hold on and tie the game 1-1.
Orlando City UK recently caught up with Luke to find out more about his love for Orlando City SC and how he thinks the rest of 2017 will pan out.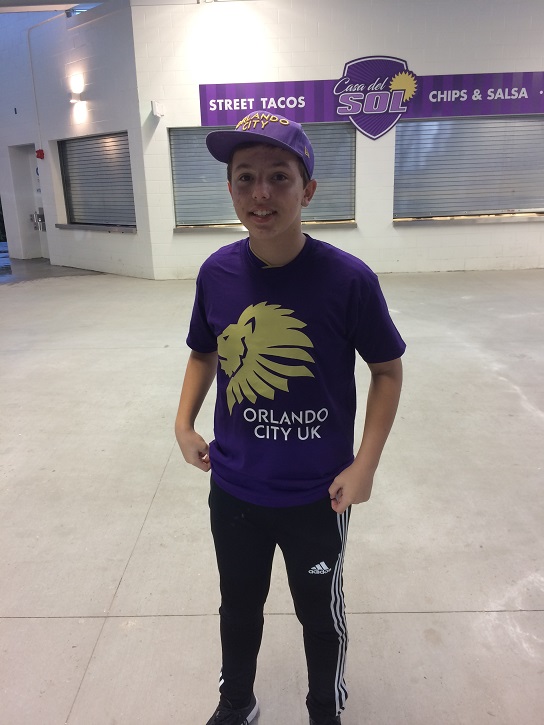 When did you fall in love with Orlando City SC?
I fell in love with Orlando City SC back in August 2015
What is your favourite part of gameday? Do you have any rituals?
My favorite part about gameday is the incredible atmosphere created by some of the most passionate supporters in Major League Soccer.
My gameday ritual is to stand in the same place with my Dad in the Supporters Section.
Who is your favourite Orlando City SC player?
I'd have to say my favourite is Joe Bendik right now.
Where do you think Orlando City SC will finish in the 2017 MLS Eastern Conference table?
I think we'll make the MLS Cup Playoffs this season. For me, we'll end up 5th in the Eastern Conference.
What has been your favourite Orlando City SC game so far?
My favourite game I've attended so far is the 0-0 draw against Chicago Fire.
The atmosphere was amazing when it felt like we were up against the world!
Do any of your friends support Orlando City SC?
I have a few friends who support the team.
Which player's name is going on the back of your next Orlando City SC jersey?
Would have to be Joe Bendik.
If you could pick any player to join Orlando City SC, who would it be?
I'd choose Chelsea's N'Golo Kante because he'd be a reliable backbone in our midfield.
Look out for Luke at the next Orlando City SC home fixture!
Make sure to look out for Luke in the Supporters Section on the next Orlando City SC gameday.
Having proudly waved our Orlando City UK flag in Central Florida back in March, Luke is now our flag bearer on The Wall out in the States!