Embed from Getty Images

It's reaching now or never stages for Orlando City SC in their bid to reach the 2017 MLS Cup Playoffs with Jason Kreis' side suffering another defeat (3-1) at New York Red Bulls last time out.
The Lions are a side low on confidence right now having only won TWO of their last SEVENTEEN regular season fixtures.
Back at Orlando City Stadium following a demanding three-game road streak, Gregg Berhalter's Columbus Crew provide the latest challenge to Orlando City SC.
Ironically, it was Crew who hammered a nail into our coffin last season with the Ohio side damaging our playoff bid with a 1-4 win at Camping World Stadium in September 2016.
Defeating Orlando City SC 2-0 earlier this season in April too, Columbus Crew have always been a particularly tricky opponent for the Lions to conquer.
Currently sitting in fifth place on 35 points following Gameweek 23, Crew are five points clear of eighth-placed Orlando City SC and this gap cannot afford to get any larger
With the top six Eastern Conference sides dangerously pulling away from the rest right now, Orlando City SC need to stay in touch to stand any chance of playing beyond the regular season.
Failing to reach the MLS Cup Playoffs to date, Jason Kreis and his players have been under pressure lately and so far, we've been struggling to cope.
While there is still eight games to play after this Columbus Crew fixture, the game has a must win feel about it considering we really need to instill some genuine belief back into our mindset.
Orlando City SC will have to do without club captain Kaká however after the 35-year-old was shown a controversial red card in our 3-1 loss at Red Bull Arena.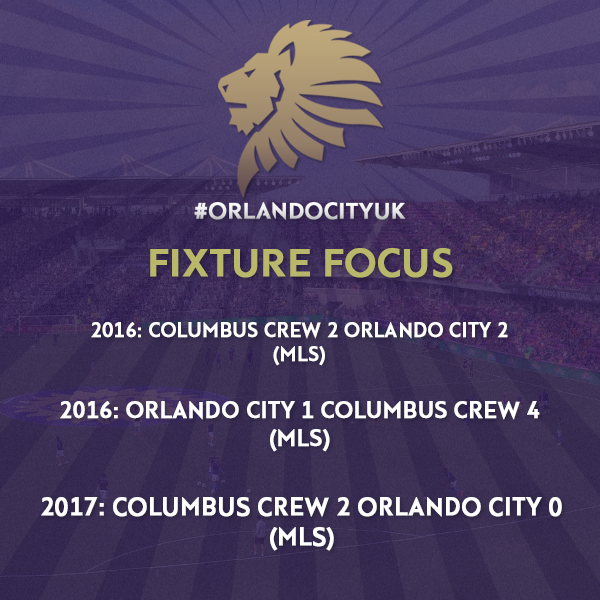 2015/17 head-to-head stats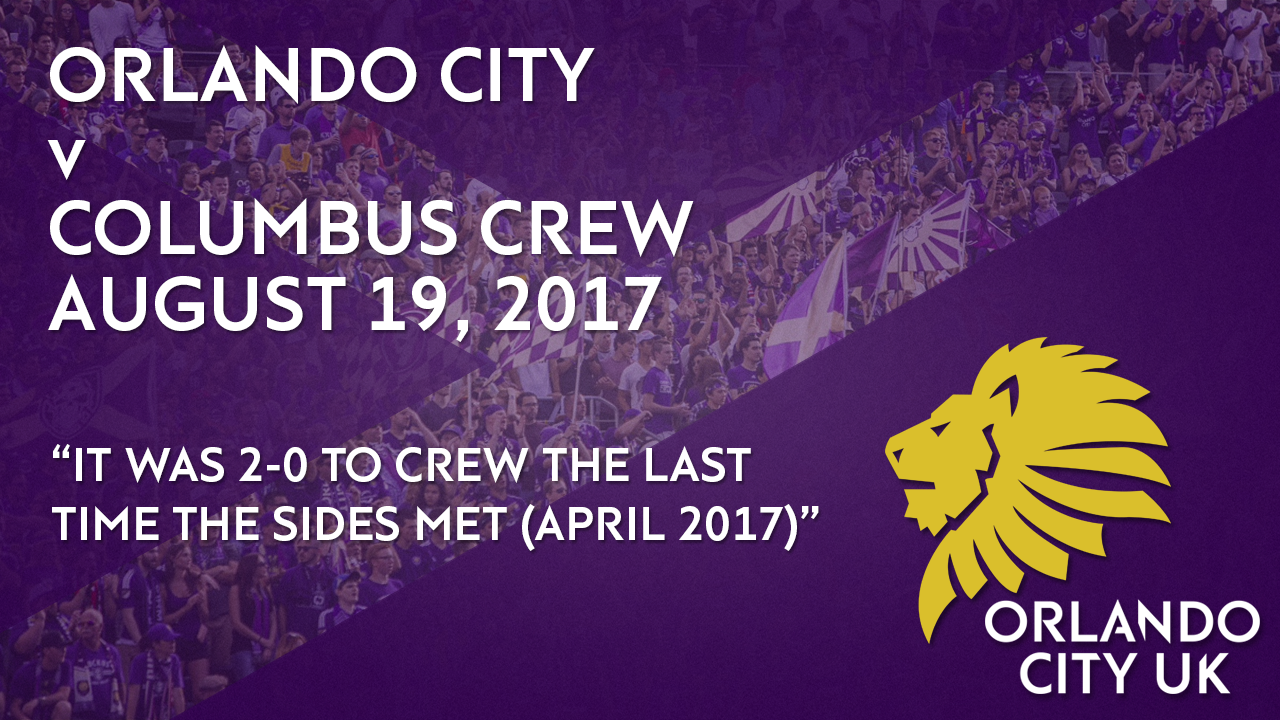 After winning our first two fixtures this season, Columbus Crew inflicted our very first defeat back on April 1st.
Going down 2-0 at MAPFRE Stadium courtesy of a Justin Meram brace, the Iraq international forward was a constant thorn in our side on the day.
At the time, it was a strangely lethargic performance from Orlando City SC after we showcased true hunger, desire and passion in the first two victories over New York City FC and Philadelphia Union.
Columbus Crew 2 Orlando City SC 0 – Highlights – April 1, 2017 (Credit: Major League Soccer)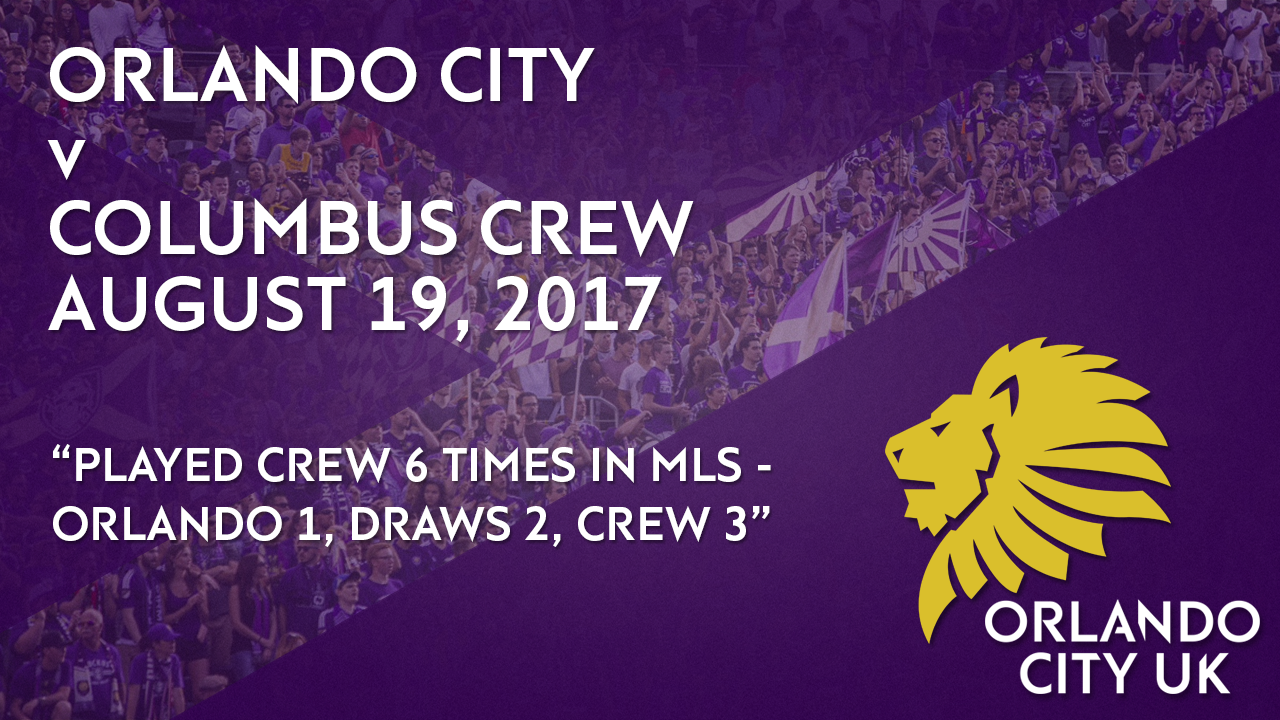 As we referenced at the outset, Orlando City SC really don't like facing Columbus Crew.
Only beating Gregg Berhalter's side ONCE in MLS, this victory came back in August 2015 where a Cyle Larin brace and strikes from Darwin Cerén, Aurélien Collin and Cristian Higuita handed us a 5-2 win.
Crew have very much had the better of this game series, defeating Orlando City SC THREE times with Berhalter's men undefeated in the last THREE.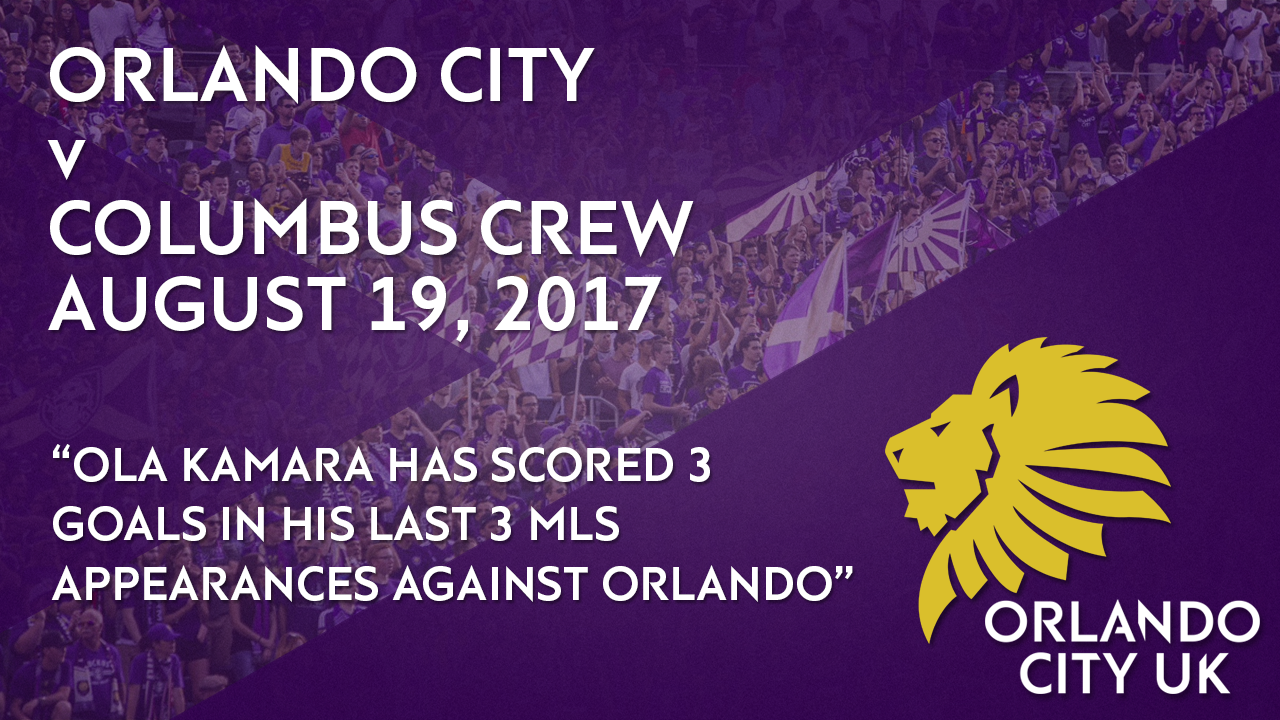 Just what is it about the name 'Kamara' and Orlando City SC?
Before he joined New England Revolution in May 2016, Kei Kamara scored TWO MLS goals for Columbus Crew against Orlando City SC.
Now, it's namesake but no relation Ola Kamara who is proving a thorn in our side.
The Norwegian international has now scored THREE goals in his last THREE league appearances against the Lions.
Scoring twice in Crew's 1-4 win in Central Florida in September 2016, the 27-year-old also scored in July 2016's 2-2 draw at MAPFRE Stadium.
Orlando City SC form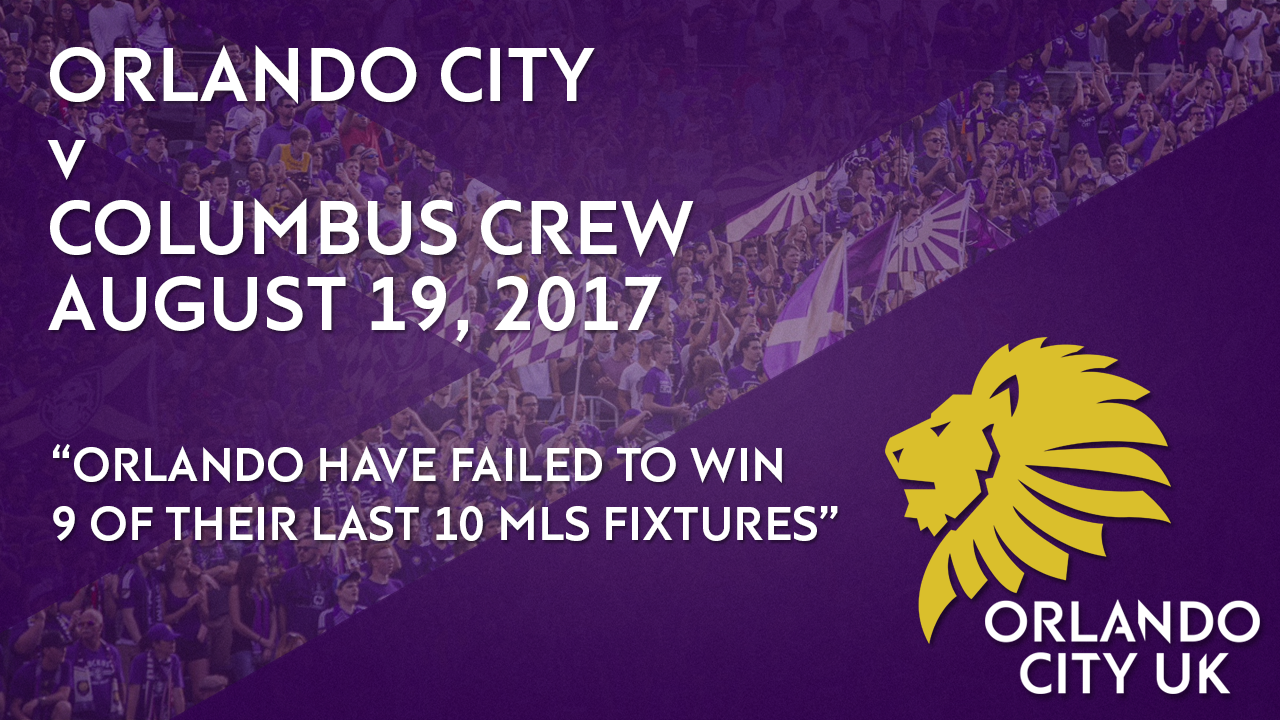 You don't need us to tell you that Orlando City SC have been in free fall since May.
Failing to win NINE of our last TEN Major League Soccer fixtures, our only victory has come at Real Salt Lake (0-1) in that time.
For whatever reason, Orlando City SC are a side anything but galvanized right now and this needs to change.
While road points at San Jose Earthquakes and Seattle Sounders seem creditable, they're only worthwhile when you're winning at home.
But unlike at the start of the season however, Orlando City SC have now failed to win their last FOUR league fixtures at Orlando City Stadium.
There's been nothing wrong with the way Orlando City SC have been starting games lately. It's the way that we've been finishing them that has let us down.
Taking the lead away at Atlanta United, Montreal Impact and most recently New York Red Bulls, the way in which we've surrendered these 0-1 leads has been extremely disappointing.
While we've shown courage to open the scoring recently, the way in which we keep giving up these leads is particularly worrying.
New York Red Bulls 3 Orlando City SC 1 – Highlights – August 12, 2017 (Credit: New York Red Bulls)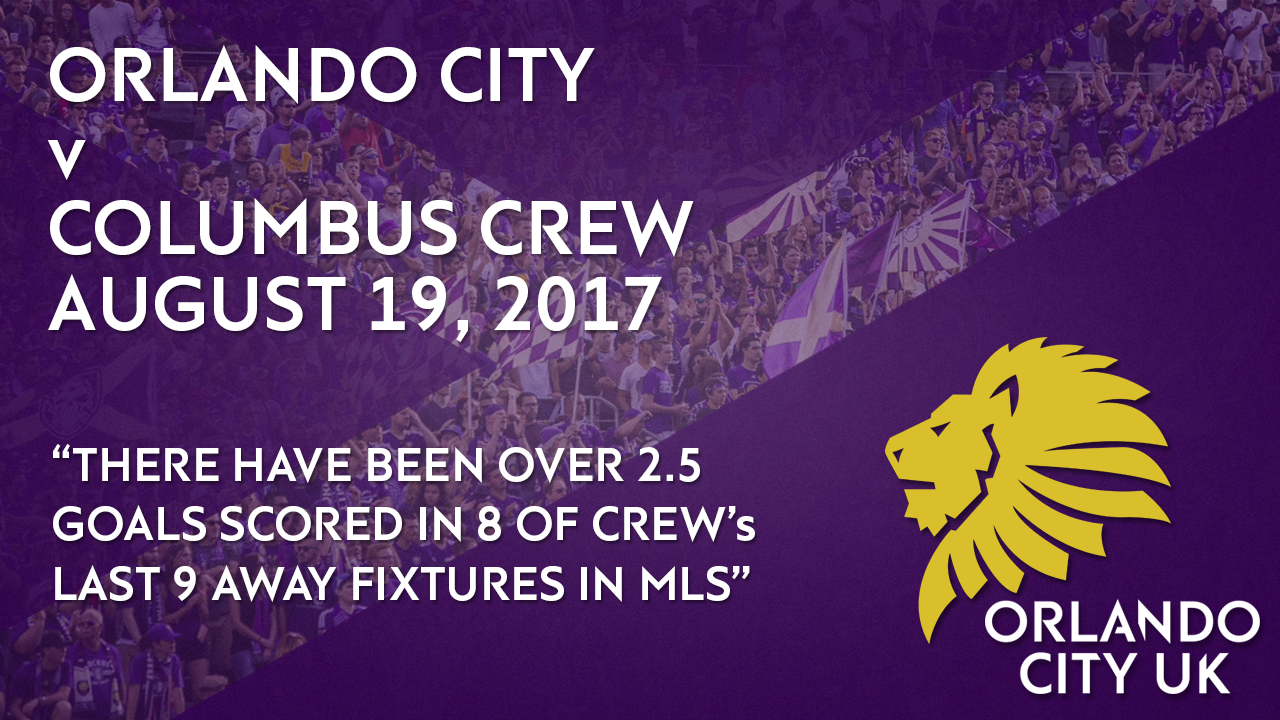 When Columbus Crew hit the road in MLS, goals are the order of the day!
In fact, there have been OVER 2.5 GOALS scored in EIGHT of Crew's last NINE away fixtures in Major League Soccer.
When last on the road, Columbus Crew fell 2-1 at San Jose Earthquakes on August 5th.
While every Orlando City SC fan would love to be keeping clean sheets right now, we just need a victory in any form.
With the likes of Ola Kamara, Justin Meram and Kekuta Manneh bring proven goal getters in MLS, Cyle Larin and Dom Dwyer will need to be ruthless to outscore a capable Crew outfit.
San Jose Earthquakes 2 Columbus Crew 1 – Highlights – August 5, 2017 (Credit: San Jose Earthquakes)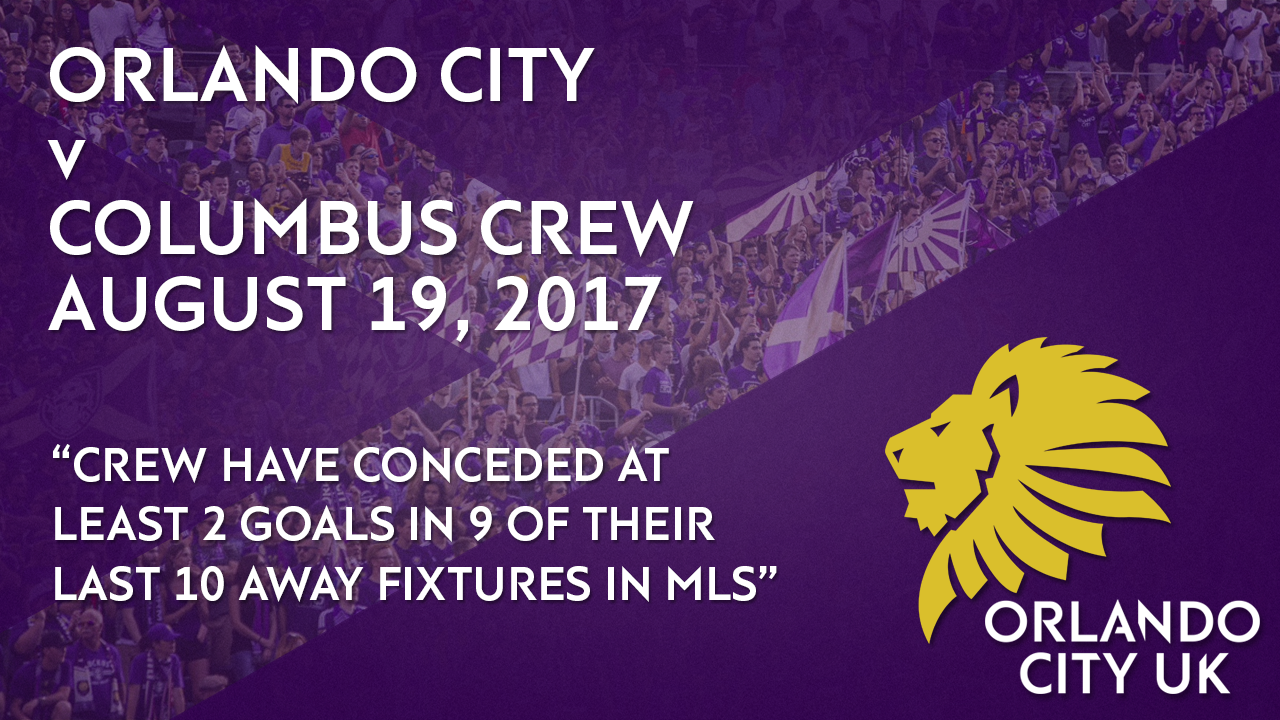 Some encouragement for Orlando City SC lay in the fact that Columbus Crew leak goals on the road.
The Black & Gold have conceded AT LEAST TWO GOALS in NINE of their last TEN away fixtures in MLS.
Both Cyle Larin and Dom Dwyer should be thriving on this stat with the likes of Jonathan Mensah, Alex Crognale and Nicolai Næss failing to keep the back door closed lately.
In fact, Columbus Crew have conceded the SECOND MOST amount of goals (40) in the Eastern Conference following Gameweek 23.
The only worse record lays with bottom-placed D.C. United who've conceded 44 up until now.