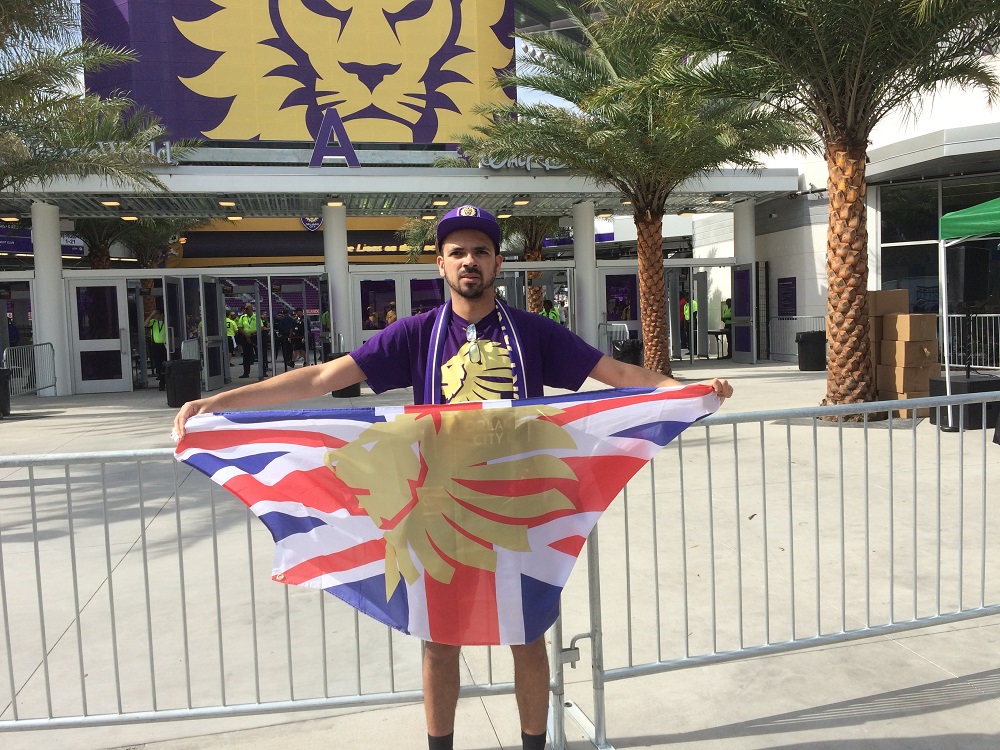 It's my absolute pleasure to announce that Orlando City UK will be visiting The City Beautiful once again this September / October.
Spending the most incredible time in Orlando back in March, I will be staying from Monday September 25th to Thursday October 5th this autumn.
Meeting so many friends and followers in person earlier this year, I was overwhelmed by the support and encouragement for the work we do here at Orlando City UK.
Not only lucky enough to meet several Lions players in person when visiting the club's training ground, I also saw Orlando City SC defeat New York City FC 1-0 in our opening MLS game of 2017.
Want to say a massive thanks to the @OrlandoCitySC players that stopped by for a photo today! 👍🏽

Amazing day! 😮#OCSC #OrlandoCityUK #MLS pic.twitter.com/Zn4CsgJiCA

— Orlando City UK (@Orlando_CityUK) March 8, 2017
This is not forgetting being
interviewed by Fox 35 Orlando News
and an amazing act of kindness from our Twitter follower
@Jaye04
who helped get my name inscribed on the Society XXI wall at Orlando City Stadium.
This holiday has defied expectations! 😮

I want to say a MASSIVE thank you to @Jaye04 for putting my name on the #SocietyXXI wall! 😍#OCSC pic.twitter.com/napp4D3LHV

— Orlando City UK (@Orlando_CityUK) March 7, 2017
Looking forward to meeting many more fellow Orlando City SC fans later this month, you can catch us at the following fixtures.
Wednesday September 27th – Orlando City SC vs New England Revolution (MLS)
Saturday September 30th – Orlando City SC vs FC Dallas (MLS)
Having already witnessed Orlando City SC play live against Real Salt Lake (March 2016) and NYCFC (March 2017), these games will take my attendance to four games.
With my Dad having also visited Orlando to watch Orlando City SC, Orlando Pride and Orlando City B earlier this May / June, Orlando City UK have already taken in seven live games this year.
As Florida currently braces itself in light of Hurricane Irma, we hope all our friends and followers stay safe over the next few weeks.
#OrlandoCityUK hopes ALL of our Floridian friends & followers stay safe in light of #HurricaneIrma! 🙏🏽

See you later this month! ✈️🇺🇸 pic.twitter.com/wb1bXOwMzB

— Orlando City UK (@Orlando_CityUK) September 5, 2017
All that remains to say is see you soon O-town! I simply cannot wait!
Vamos Orlando!
Taylor