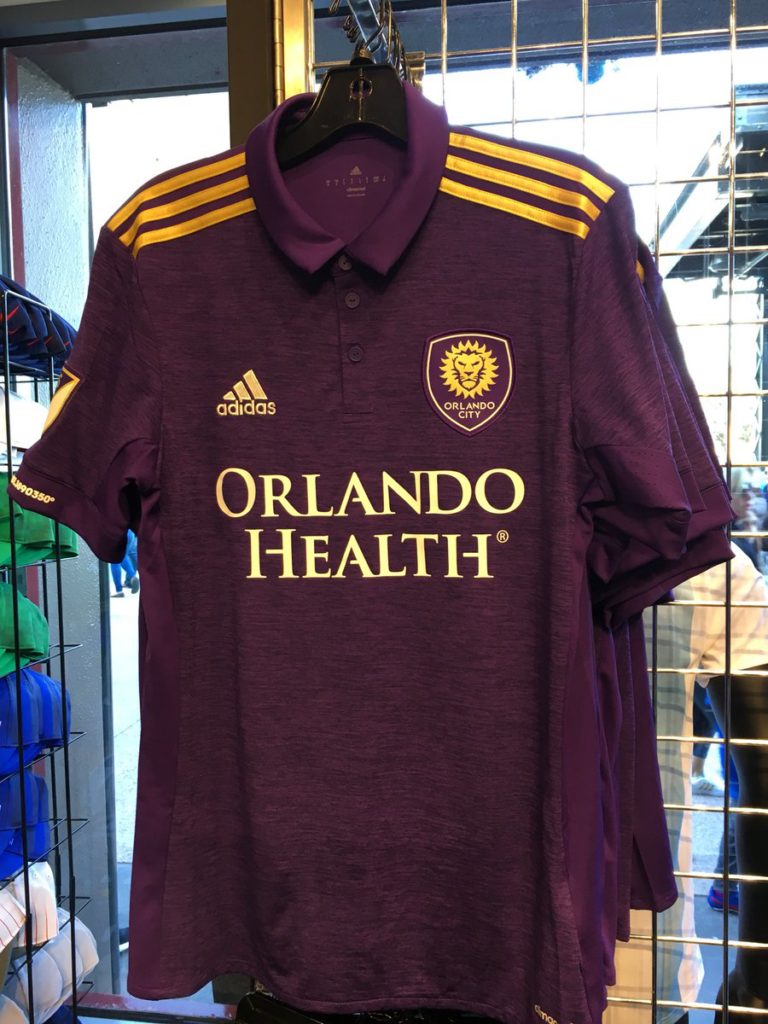 (Credit: @daguru9)
The MLS off-season is a time for roster changes, transfer rumours and sheer boredom at waiting for March to roll around!
Trawling Twitter recently, Orlando City UK couldn't help but notice a potential subtle difference on the Orlando City SC home jersey for the 2018 season.
Can anybody confirm if the styling of the @orlandohealth sponsor will be changing on the 2️⃣0️⃣1️⃣8️⃣ @OrlandoCitySC home jersey!? 🤔

I've seen the image on the right rumoured on Twitter…#OCSC #MLS pic.twitter.com/JS4KhLmbmN

— Orlando City UK (@Orlando_CityUK) January 12, 2018
With the Lions sponsored by Orlando Health since their inaugural USL season in 2011, the private, not-for-profit network of community hospitals seem to have amended their company logo.
Maintaining the same typography as before, the image on the right (above) seems to suggest that the familiar 'O' effect may be lost for 2018.
Currently on a two-year rotation with Adidas designs, City supporters already knew the 2017 Orlando City SC home jersey will be retained for 2018 but could this subtle sponsor facelift mean ardent kit collectors are reaching for their wallets again?
Digging a little deeper, Orlando City UK follower @daguru9 sent us an image of the *new* Orlando City SC home jersey already on sale at the Pelé Soccer store at Disney Springs.
I can… Pele Soccer at Disney Springs is selling them already (my photo from this past Saturday) pic.twitter.com/mE6lixnrnO

— daguru (@daguru9) January 12, 2018
Also getting a first glimpse of the 2018 Adidas Orlando City SC staff polos yesterday, these designs also suggest the Orlando Health logo has changed for the new campaign.
Dt del sub17 Orlando city con grandes companeros… otro capítulo empieza! pic.twitter.com/rnsw11zb7G

— Ricardo David Paez (@ricpaez10) January 12, 2018
If officially confirmed, would YOU buy this subtly updated version of the Orlando City SC home jersey?
Comment below or tweet us at @Orlando_CityUK to let us know!