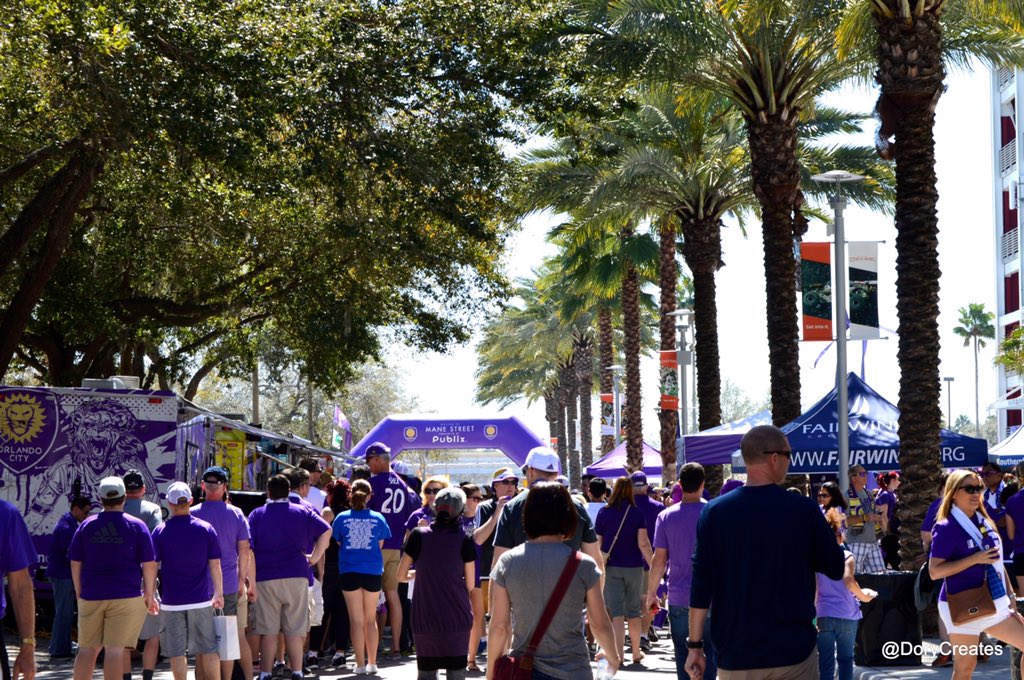 (Credit: @DoryCreates)
Orlando City B are the affiliate men's team belonging to Orlando City SC who completed their inaugural USL season in 2016, reaching the playoffs at the first attempt.
Coming to existence back in June 2015 with Orlando City SC announcing their intentions to replace their existing Louisville City FC affiliation, former Lions star Anthony Pulis was officially unveiled as the first ever OCB head coach in October 2015.
During the club's first ever press conference, OCB announced that 2016 home fixtures would be based out of Titan Soccer Complex in Melbourne, Brevard County but the team currently shares Orlando City Stadium.
With the club serving to not only achieve their own glory in USL just like the original Orlando City SC organisation, OCB exists to exchange players between both clubs, allowing for greater first team opportunities for younger professionals while carrying on the Lions' legacy in the division that paved the way for our current first team to thrive!
First Team
45. Ben Polk


Position(s): Striker
Nationality: United States
Hometown: Phoenix, Arizona
Date of Birth: 19/09/1992
Height: 5 ft 9 in
Former Clubs: Banbury United, Bedworth United (Loan), K-W United, Portland Timbers, Portland Timbers 2 (Loan)
Twitter: @BenPolk8
47. Jules Youmeni


Position(s): Left Back, Right Back
Nationality: Cameroon
Hometown: Bafoussam
Date of Birth: 29/06/1998
Height: 5 ft 8 in
Former Clubs: Soccer Institute at Montverde Academy (SIMA)
50. Raul Aguilera Jr.
(Credit: @RaulAJR17)
Position(s): Defensive Midfield
Nationality: United States
Hometown: Sanford, Florida
Date of Birth: 02/08/1999
Height: 5 ft 10 in
Former Clubs: Orlando City U16 Academy
Twitter: @RaulAJR17
51. Jordi Avila


Position(s): Defender
Nationality: United States
Hometown:
Date of Birth: 07/02/1999
Height: 5 ft 8 in
Former Clubs:
54. David Loera


Position(s): Striker
Nationality: United States
Hometown: Orlando, Florida
Date of Birth: 10/09/1998
Height: 5 ft 2 in
Former Clubs: Orlando City U18 Academy
56. Jack McCloskey


Position(s): Centre Back
Nationality: United States
Hometown: 
Date of Birth: 05/08/1998
Height:
Former Clubs: Orlando City U18 Academy
Twitter: @Jack_McCloskey3
57. David Norris


Position(s): Centre Back
Nationality: United States
Hometown: Winter Park, Florida
Date of Birth: 11/06/1998
Height:
Former Clubs: Orlando City U18 Academy
Twitter: @David_Norris14
58. Allen Seals


Position(s): Midfielder
Nationality: United States
Hometown:
Date of Birth: 09/03/2000
Height: 6 ft 0 in
Former Clubs:
Twitter: @AJSeals14
59. Mario Licor


Position(s): Striker
Nationality: United States
Hometown:
Date of Birth: 21/05/2000
Height: 5 ft 4 in
Former Clubs:
60. Aaron Smith


Position(s): Goalkeeper
Nationality: United States
Hometown:
Date of Birth: 17/03/2000
Height: 5 ft 11 in
Former Clubs:
80. Ryley Kraft


Position(s): Central Midfield
Nationality: United States
Hometown: Roseville, California
Date of Birth: 13/01/1998
Height: 5 ft 8 in
Former Clubs: Sacramento Republic U17/18
Twitter: @RyleyKraft8
96. Joe Gallardo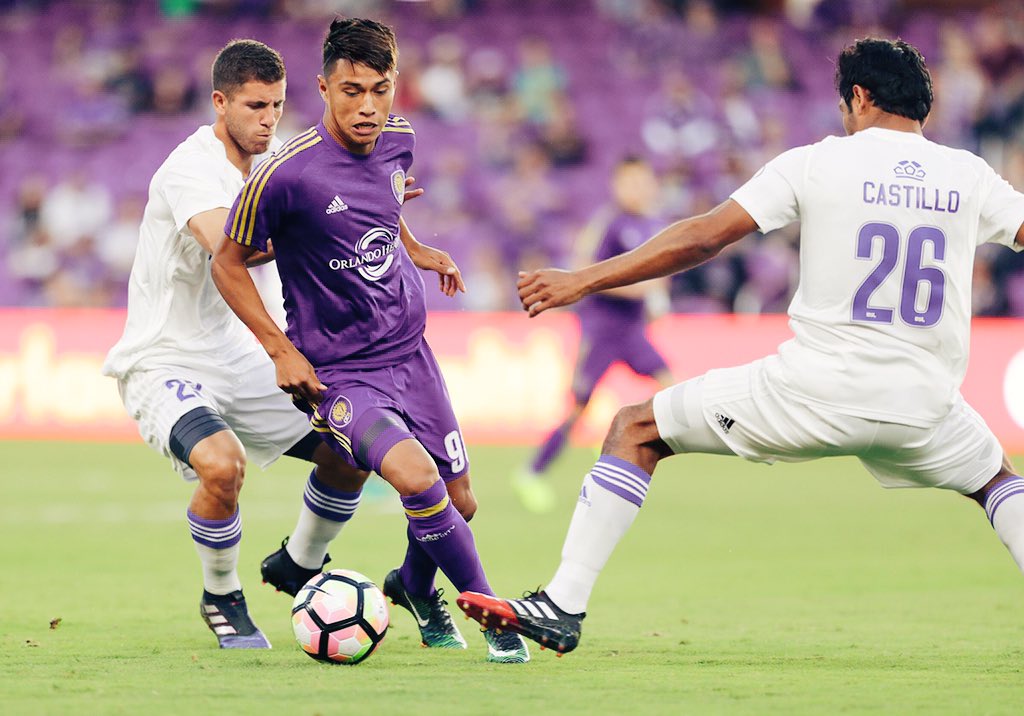 (Credit: @JGallardo98_7)
Position(s): Striker
Nationality: United States
Hometown: San Diego, California
Date of Birth: 01/01/1998
Height: 5 ft 8 in
Former Clubs: Monterrey Academy, Orlando City U17/18 Academy
Twitter: @JGallardo98_7