Send us a picture in your Orlando City UK members' t-shirt and earn yourself a place on our UK Fan Map!
Here, we geographically plot where Orlando City SC supporters are based in the United Kingdom.
Click here for more information on how to become an Orlando City UK member today.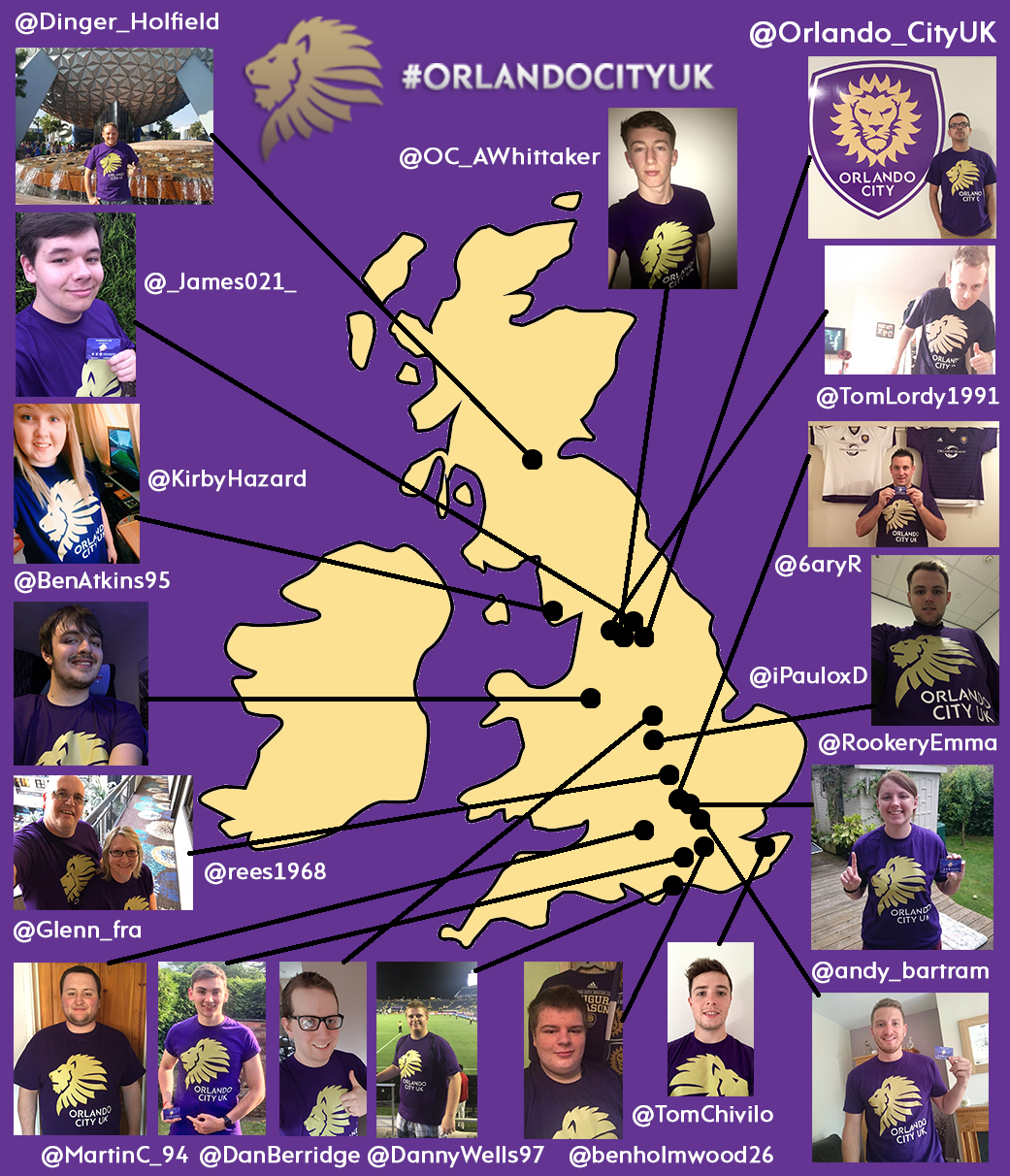 Click here to download our Orlando City UK Fan Map