After grabbing a morale-boosting 2-0 win over D.C. United in midweek, Orlando City SC face their second home game in quick succession with Veljko Paunović's Chicago Fire in town.
In many ways the whipping boys of the Eastern Conference in recent seasons, the times are changing for Fire with the Men in Red currently second in the East.
Making some big signings for 2017, notably Juninho, Nemanja Nikolić and Bastian Schweinsteiger, these high-calibre purchases have brought an upturn in fortunes for Fire.
Not playing in midweek either with their most recent outing being a 2-1 home victory over FC Dallas on May 25th, Veljko Paunović's Fire will be fresher heading into this one.
Orlando City SC were used to having things all their own way at the start of 2017 but winless in six games prior to D.C. United win, we soon realised qualifying for the 2017 MLS Cup Playoffs will be anything but easy.
With Cyle Larin having ended a three-game goal drought on Wednesday, it's true that we're still overly reliant on our Canadian international striker bagging goals.
Outside the 22-year-old, only Kaká and Carlos Rivas have scored more than ONE MLS goal this season so we're definitely in need of more goals from midfield.
In the Lions' last three MLS head-to-heads with Fire, Orlando City SC have come out on top once with two draws playing out thereafter.

2015/17 head-to-head stats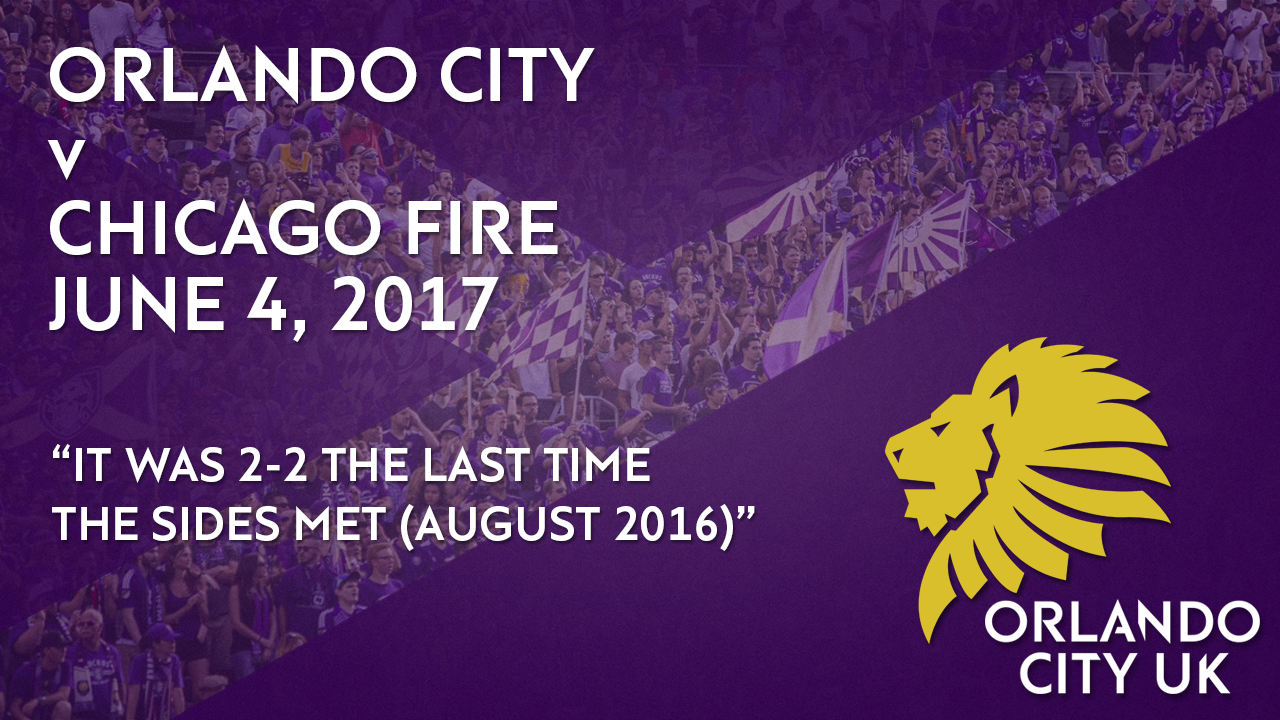 Frustratingly throwing three road points away with only 12 minutes to go in this one, Orlando City SC were pegged back by Răzvan Cociș the last time the sides met.
In a blistering start to this one, John Goosens unleashed a fierce drive from range to beat Joe Bendik on six minuets although our number one probably should've got to it.
Only taking three minutes to tie the game 1-1, Cyle Larin then levelled up from a neat Kaká assist. Our Brazilian captain then seized the initiative for a goal-line tap in after Larin struck Sean Johnson's bar on 32 minutes.
The Lions couldn't hold our for three points in Bridgeview however with Joe Bendik getting a touch to a Răzvan Cociș header but unable to prevent the Romanian levelling up on 78 minutes.
Chicago Fire 2 Orlando City SC 2 – Highlights – August 14, 2016 (Credit: Chicago Fire)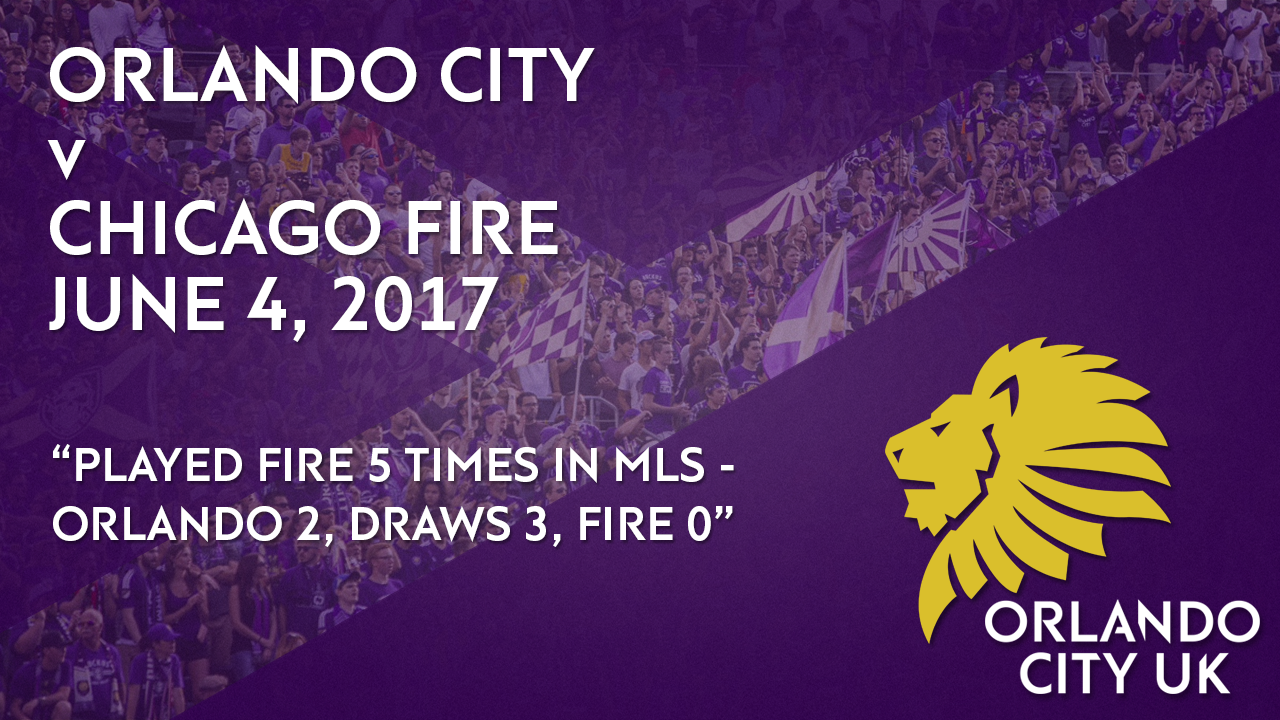 One of the headline stats heading into this one is the fact that Chicago Fire are WINLESS against Orlando City SC in Major League Soccer so far.
With TWO Orlando City SC victories and THREE draws having been played out so far, this will provide a psychological boost to Jason Kreis' Lions heading into this match-up.
Facing the Men in Red three times during our our inaugural season, Orlando City SC only faced Fire twice in 2016, both games ending in draws after the Lions surrendered leads.
Two head-to-heads ago in March 2016, all the goalscoring action came within the first 15 minutes at Camping World Stadium with David Accam cancelling out Cyle Larin's fourth minute opener.
Orlando City SC 1 Chicago Fire 1 – Highlights – March 11, 2016 (Credit: Chicago Fire)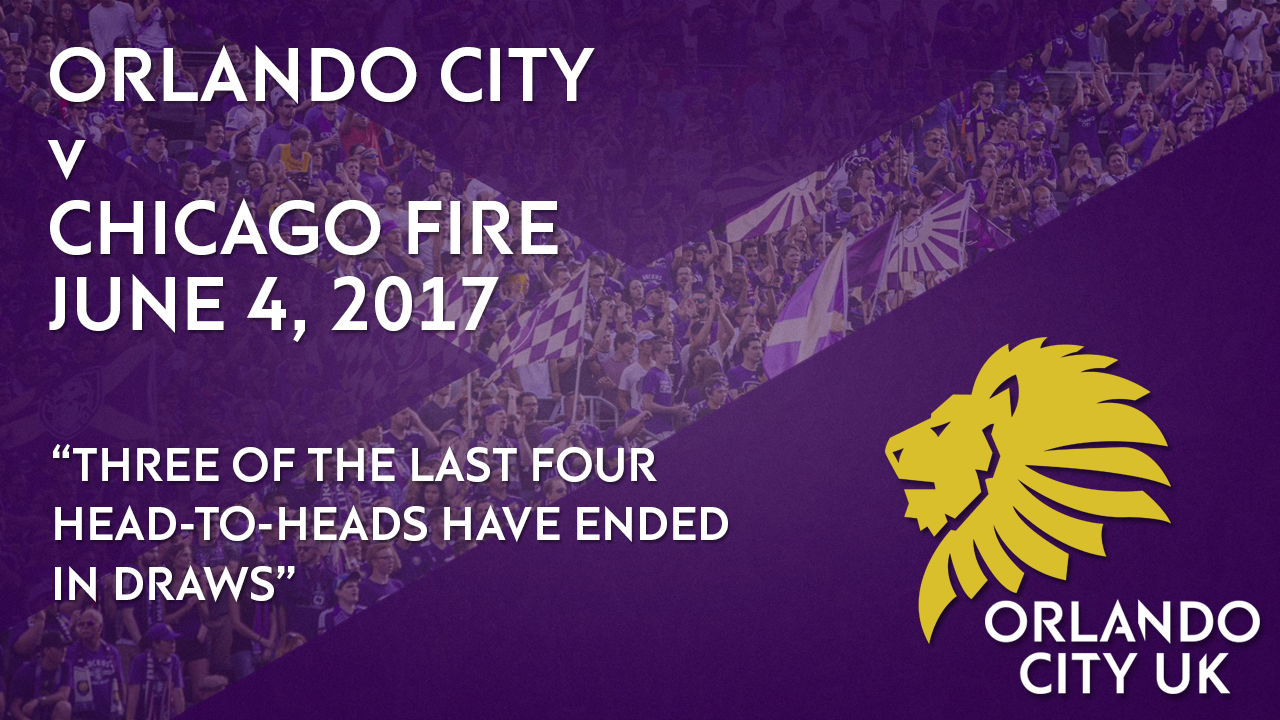 Looking back on the last FOUR meetings between the sides, THREE of the results have been draws suggesting there is little to choose when Orlando City SC face Chicago Fire.
With both sides missing out on qualification to the MLS Cup Playoffs in the last few seasons, there is far greater expectation on both teams making it this term.
While Chicago Fire are now looking the real deal under Veljko Paunović, the jury is still very much out on Orlando City SC's prospects with huge inconsistency in results our biggest bug bear.
Orlando City SC form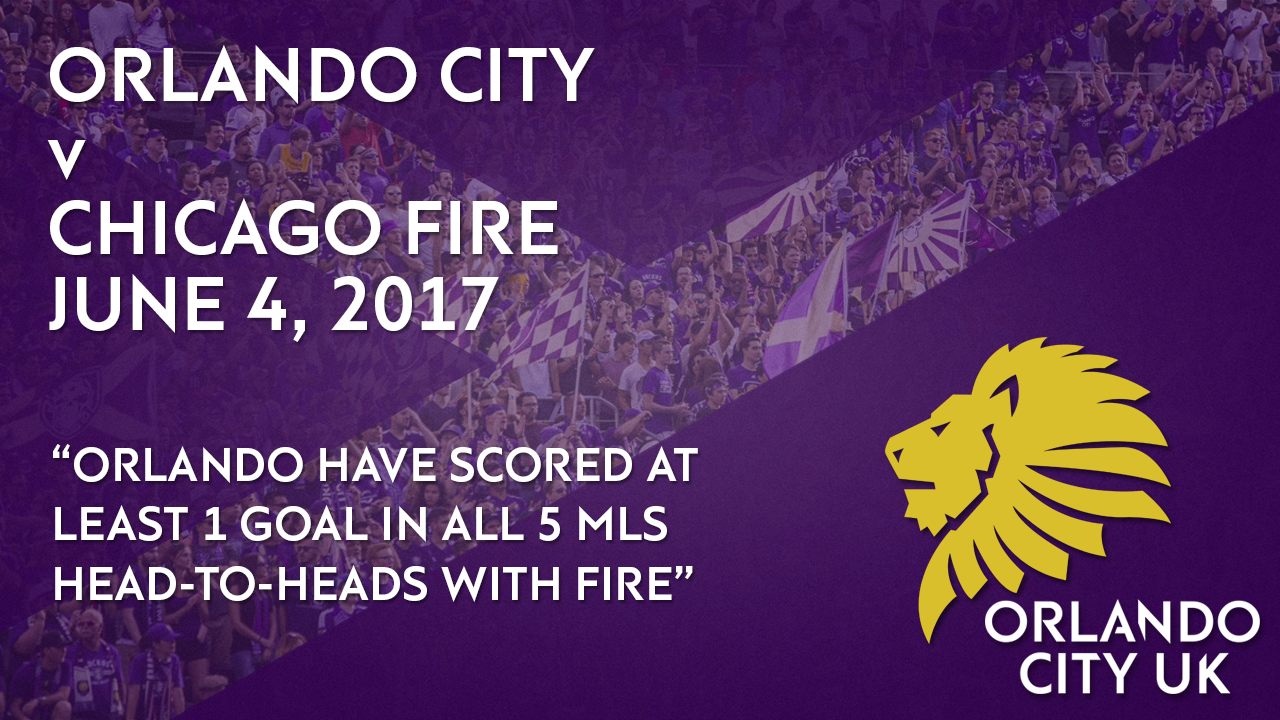 The good news heading into this one is that Orlando City SC have managed to breach the Chicago Fire goal in ALL FIVE Major League Soccer head-to-heads to date.
Scoring AT LEAST ONE GOAL in every meeting so far, this should lift our spirits with a victory imperative after our winless string of results.
Chicago Fire form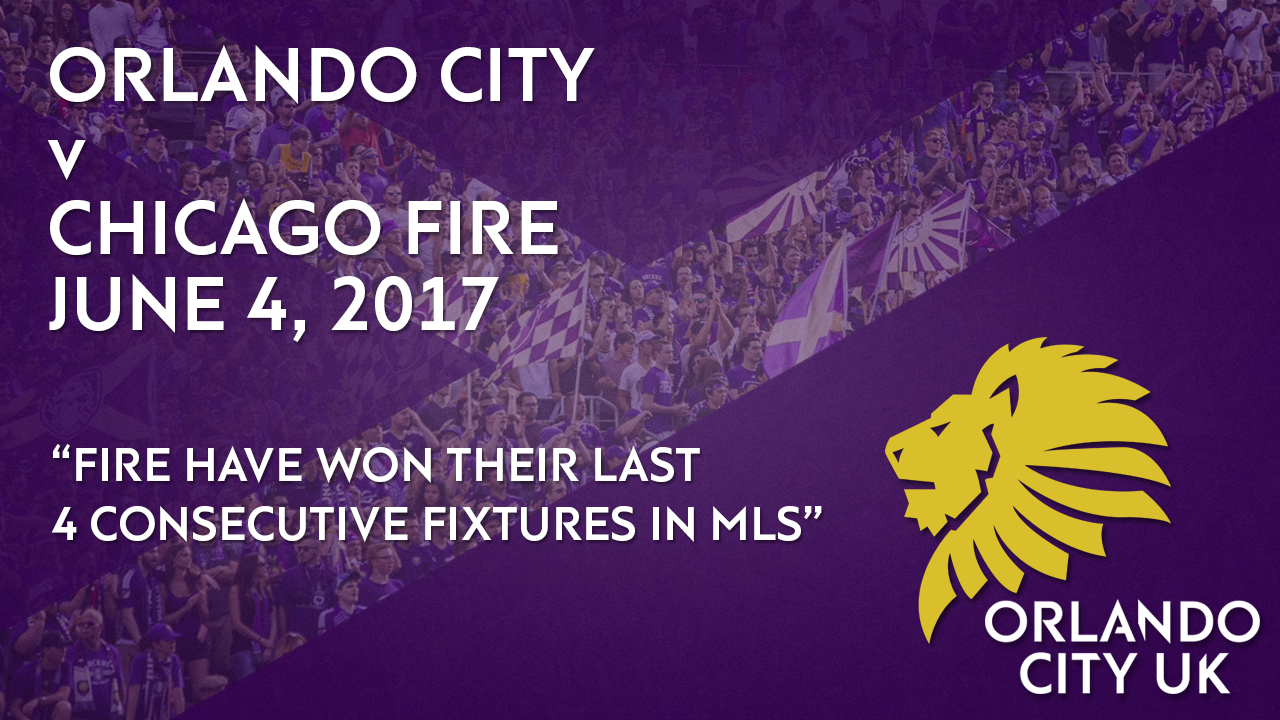 There's no doubt that Orlando City SC are facing a Chicago Fire side in blistering form right now with the Toyota Park-based outfit having won their last FOUR consecutive MLS fixtures.
Inflicting convincing 4-1 and 3-0 defeats on Seattle Sounders and Colorado Rapids, Veljko Paunović's men then followed these victories up with a slender 0-1 victory away at D.C. United before a 2-1 win over FC Dallas.
Doing enough to get by right now like Orlando City SC at the start of the season, it's probably the worst time to be facing Fire who have been anything but shy in front of goal this term.
With Hungarian international Nemanja Nikolić currently leading the MLS Golden Boot race on 11 strikes, David Accam also has seven goals to his name.
Chicago Fire 2 FC Dallas 1 – Highlights – May 25, 2017 (Credit: Major League Soccer)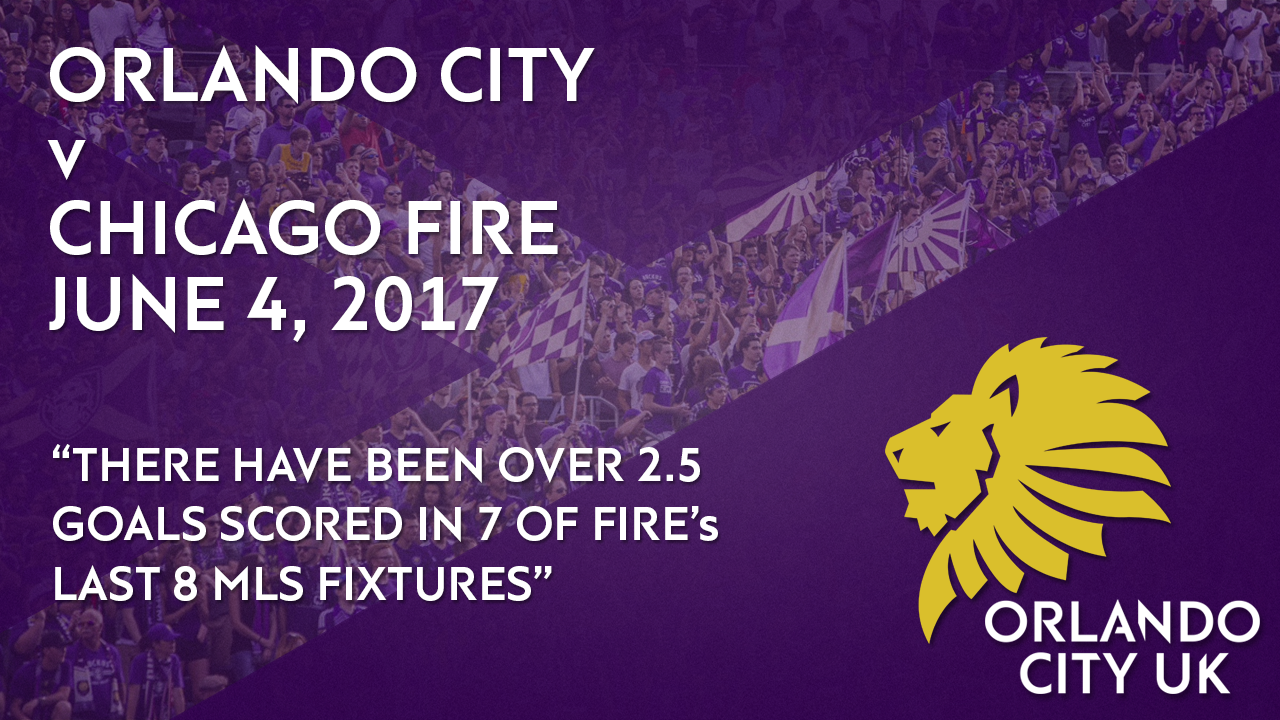 We've already mentioned how free scoring Chicago Fire have been this term and neutrals would've loved watching their games lately.
In Fire's last EIGHT MLS fixtures, SEVEN of those games have witnessed OVER 2.5 GOALS being scored with May 13th's 4-1 win over Seattle Sounders being their most prolific victory this season.
Boasting proven match winners in both Nemanja Nikolić and David Accam, not to mention World Cup winner Bastian Schweinsteiger boasting three assists to his name, these key men will prove difficult to stop for Orlando City SC.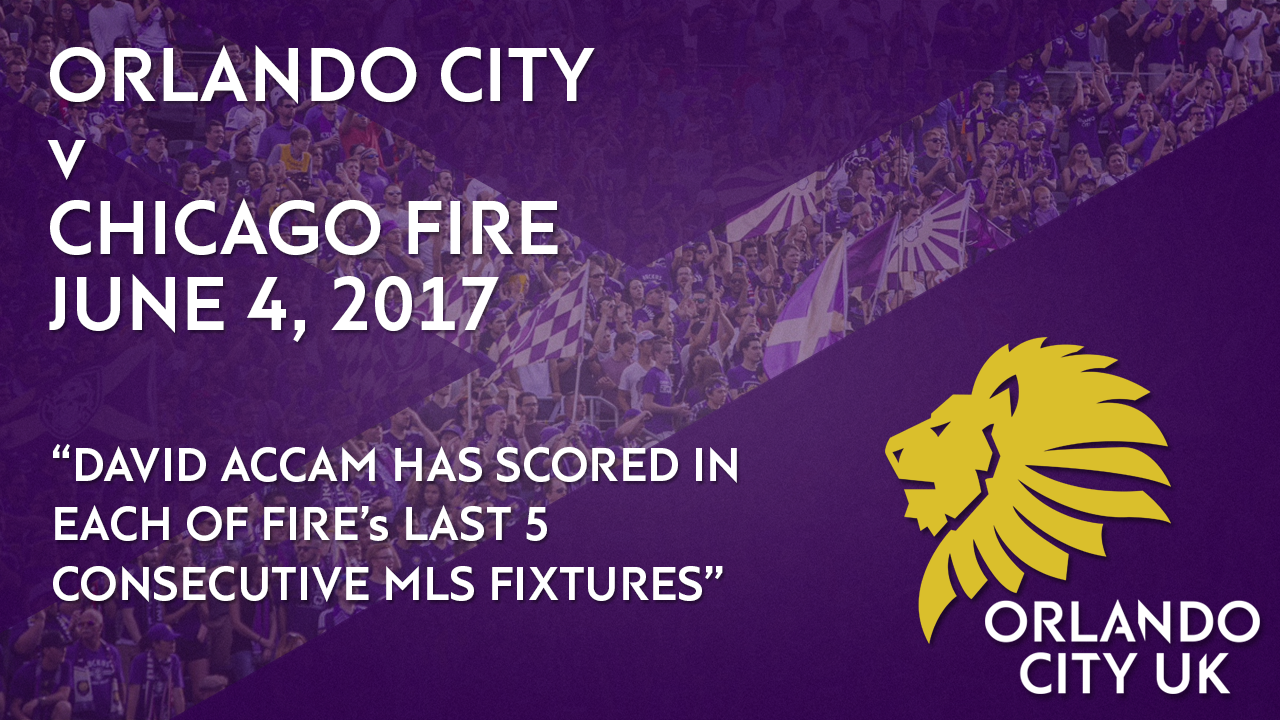 Scoring in THREE of the FIVE head-to-heads with Orlando City SC, not to mention scoring SEVEN goals already this term, David Accam is widely accepted as one of Major League Soccer's most talented players.
The Ghanaian international is in awesome form right now having scored a single goal in each of Chicago Fire's last FIVE consecutive MLS fixtures.
Capable of both scoring and creating goals, both Donny Toia and Scott Sutter will have to be on their A-game to thwart Accam who is equally adept on both the left and right wing.