After a massively disappointing 4-0 drubbing at Chicago Fire, Orlando City SC complete the third and final fixture of a demanding three-game road streak at Real Salt Lake on Friday evening.
Travelling to Rio Tinto Stadium after just ONE victory in our last ELEVEN MLS fixtures, the Lions remain in the MLS Cup qualification spots but could really do with a victory to raise morale.
With Orlando City SC personnel admitting we just weren't at the races at Toyota Park, a huge improvement is needed in Sandy, Utah.
Although Chicago Fire are a team firing on all cylinders right now, the manner in which we surrendered the goals – particularly David Accam's second – was extremely alarming.
The second time that Orlando City SC have shipped four goals in an away game this term, we've been used to much better from the likes of Jonathan Spector and Tommy Redding.
Without it sounding like too much of an excuse, the bad news is that fatigue is likely to play a part yet again on Friday evening.
After their four-hour charter flight from Seattle to Chicago recently, the Lions will now embark on another three-hour flight to Salt Lake City in Utah, a venue that of course means a lot to City head coach Jason Kreis.
Becoming RSL's very first MLS player in November 2004, Jason Kreis made 58 appearances for the Sandy-based side between 2005 and 2007 before coaching the Claret and Cobalt thereafter.
Famously leading Real Salt Lake to their single MLS Cup championship in 2009, RSL followed this up by winning the Western Conference title in 2013.
With Jason Kreis managing against his former side for only the second time in his career, we're all hoping the Kreis factor can instill greater fire in the Lions' belly to hopefully grab all three points in this one.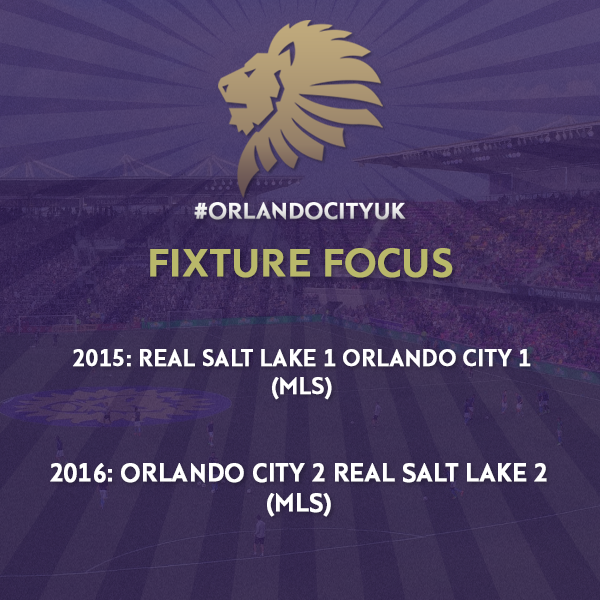 2015/17 head-to-head stats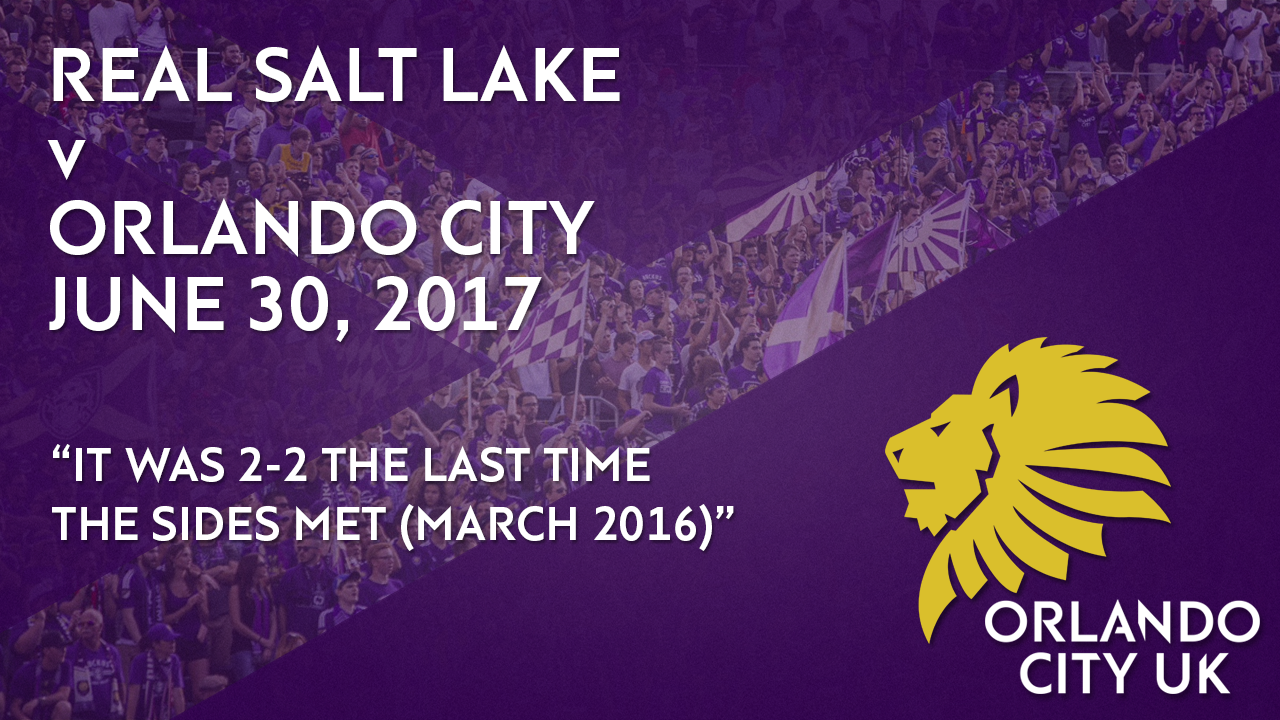 A long time ago now, Orlando City SC and Real Salt Lake last met in March 2016 – a game that Orlando City UK attended.
The very first game of our second season in Major League Soccer, it was an incredibly action-packed afternoon in a sweltering Citrus Bowl.
With referee Chris Penso going card crazy on the day, both Demar Phillips and Darwin Cerén saw red in the opening half.
A game that Real Salt Lake were completely and utterly dominant in, Jeff Cassar's side looked like they'd seen the Lions off when Joao Plata struck a brace to make it 0-2 on 66 minutes.
In an absolutely amazing finish, it felt as if Orlando City SC had won all three points when Cyle Larin and Adrian Winter scored dramatic 94th and 95th minute goals to peg back the two-goal deficit.
Simply mesmerising!
Orlando City SC 2 Real Salt Lake 2 – Highlights – March 6, 2016 (Credit: Real Salt Lake)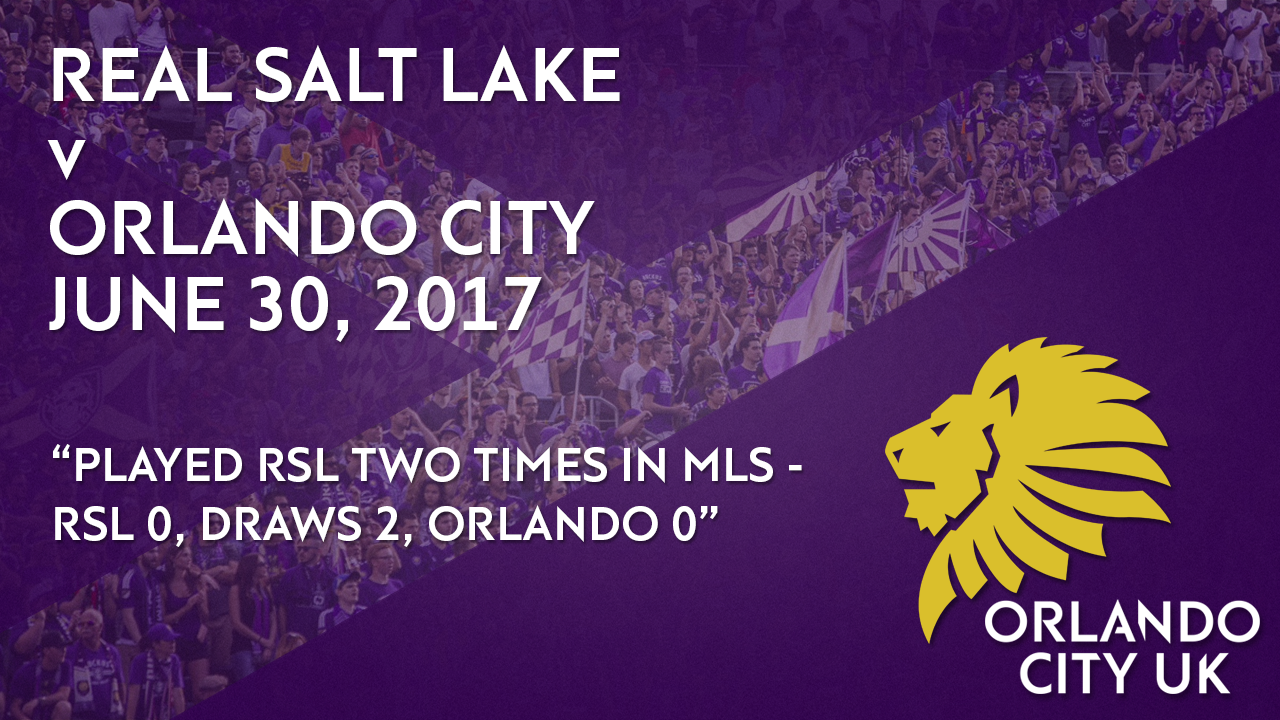 Being a Western Conference franchise, Orlando City SC have only faced Real Salt Lake twice in MLS history so far.
On both occasions, the full-time result has been a draw with a 1-1 being played out the last time Orlando City SC visited Rio Tinto Stadium in July 2015.
A game that Kaká put City 0-1 up in on only 5 minutes, Argentine forward Sebastián Jaime levelled up for the home side on 28 minutes and this is how it finished.
As it turned out, Orlando City SC did well to hold on for a point in Utah with the Lions playing with only 10-men after Kaká's 45th minute dismissal.
The first straight red card in our Brazilian captain's career, Kaká was adjudged to have deliberately stepped on Javier Morales' back after initially shoving him.
Anything but a malicious player, this was a call that referee Sorin Stoica got wrong with Kaká simply looking like he was regaining his balance after the initial contact was made.
Real Salt Lake 1 Orlando City SC 1 – Field Level Highlights – July 4, 2015 (Credit: Real Salt Lake)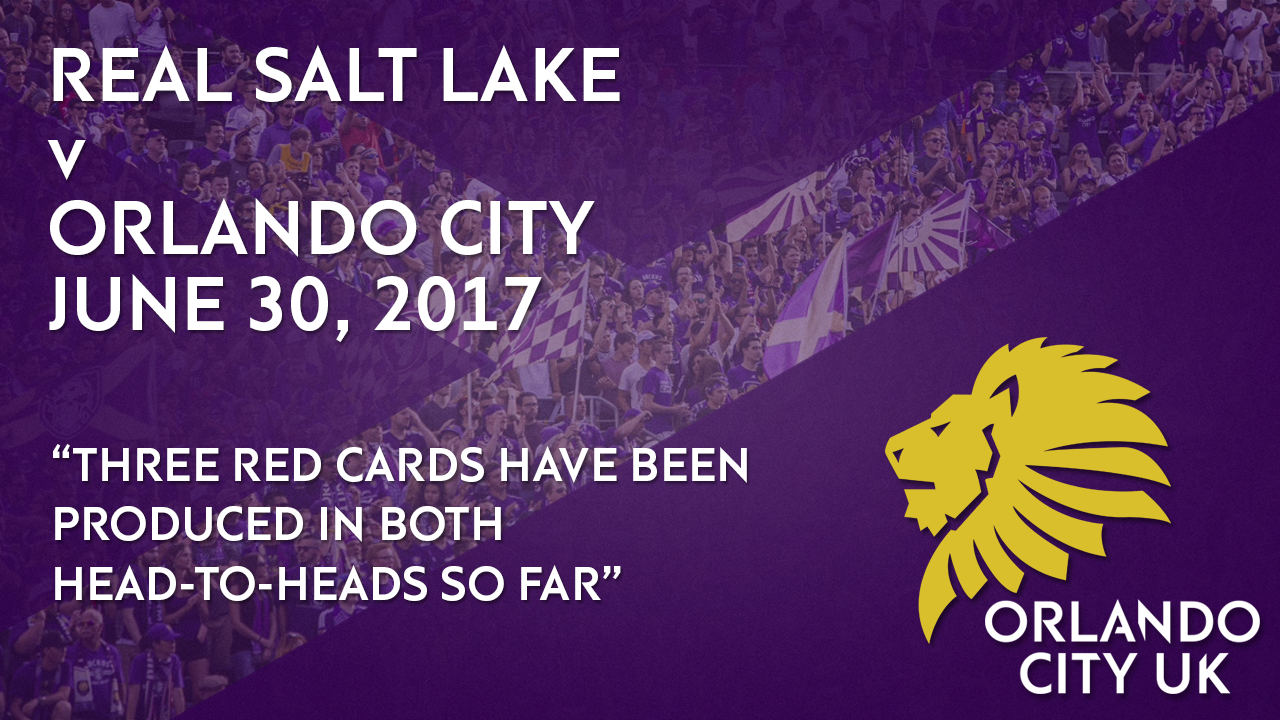 For whatever reason, things seem to get fiery when Orlando City SC face Real Salt Lake with THREE red cards having been produced in the two head-to-heads so far.
Although Kaká's red card appeared mightily soft in July 2015, Demar Phillips' two yellow cards were justified in March 2016's encounter.
Elsewhere, Darwin Cerén was foolish to shoulder barge Javier Morales for his straight red that made it 10 versus 10 on the day.
Real Salt Lake form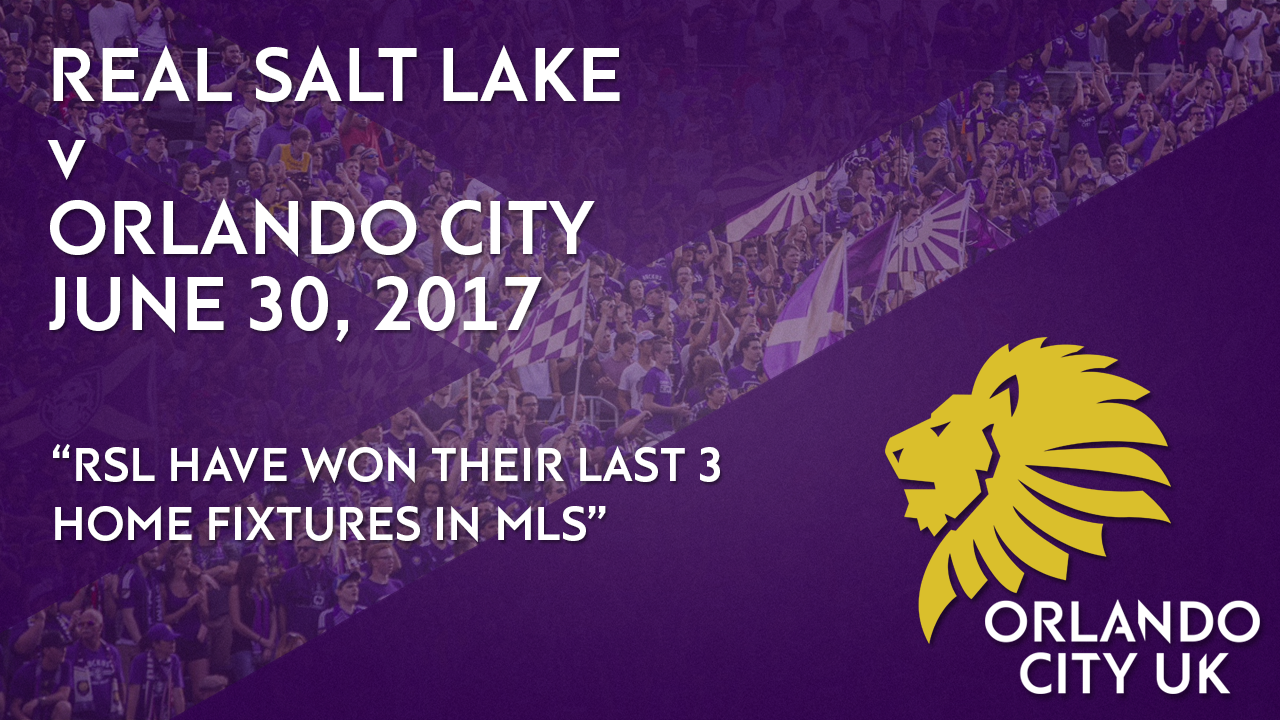 Although Real Salt Lake currently sit tenth (17 points) in the Western Conference, their home form has been solid lately.
After Mike Petke took over from Jeff Cassar in March, there's definitely been an improvement in the Claret and Cobalt's home form.
Petke's side have won their last THREE consecutive home fixtures in MLS, seeing off New York City FC (2-1), Philadelphia Union (1-0) and most recently, Minnesota United (1-0).
Having been thumped 4-0, 5-1 and 6-2 in three of their last five road fixtures, it's RSL's away form that has really let them down this season.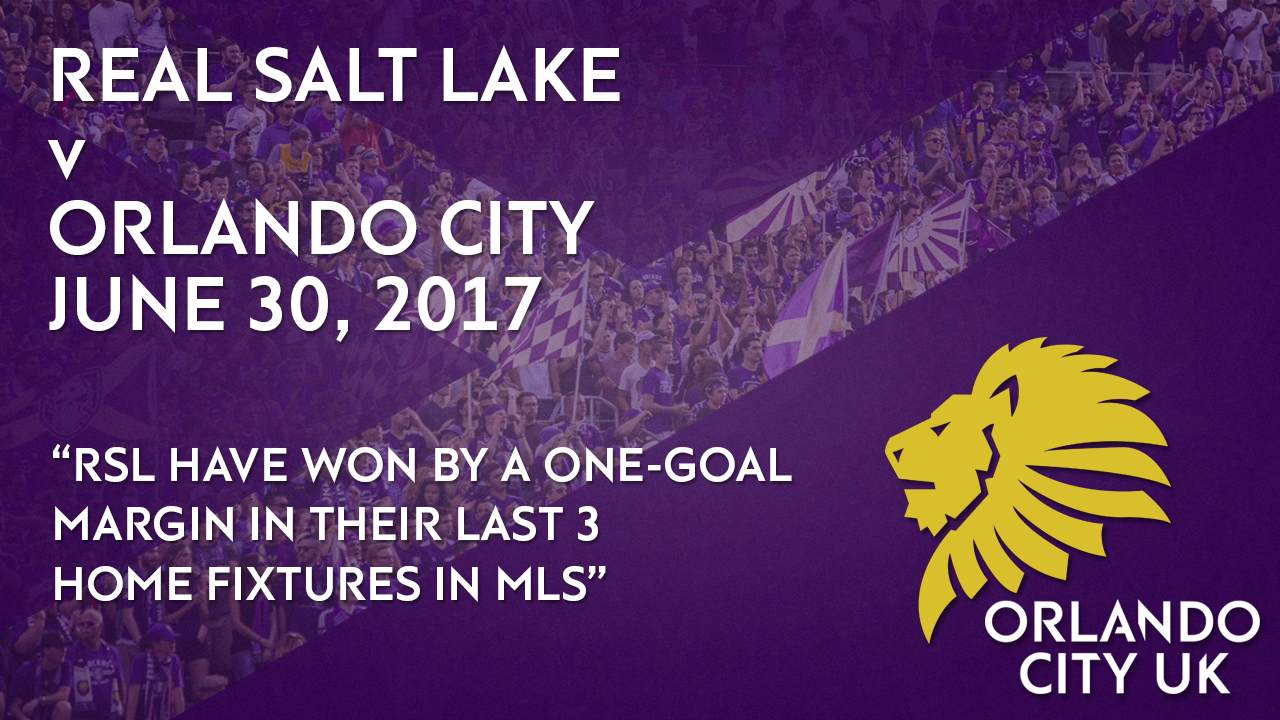 Not only have Real Salt Lake won their last THREE home fixtures in MLS, they've claimed all those victories by one-goal margins too!
With the likes of Justen Glad, Chris Schuler and Aaron Maund shoring things up recently, Orlando City SC will have to bring their attacking A-game to dislodge the RSL backline.
Orlando City SC form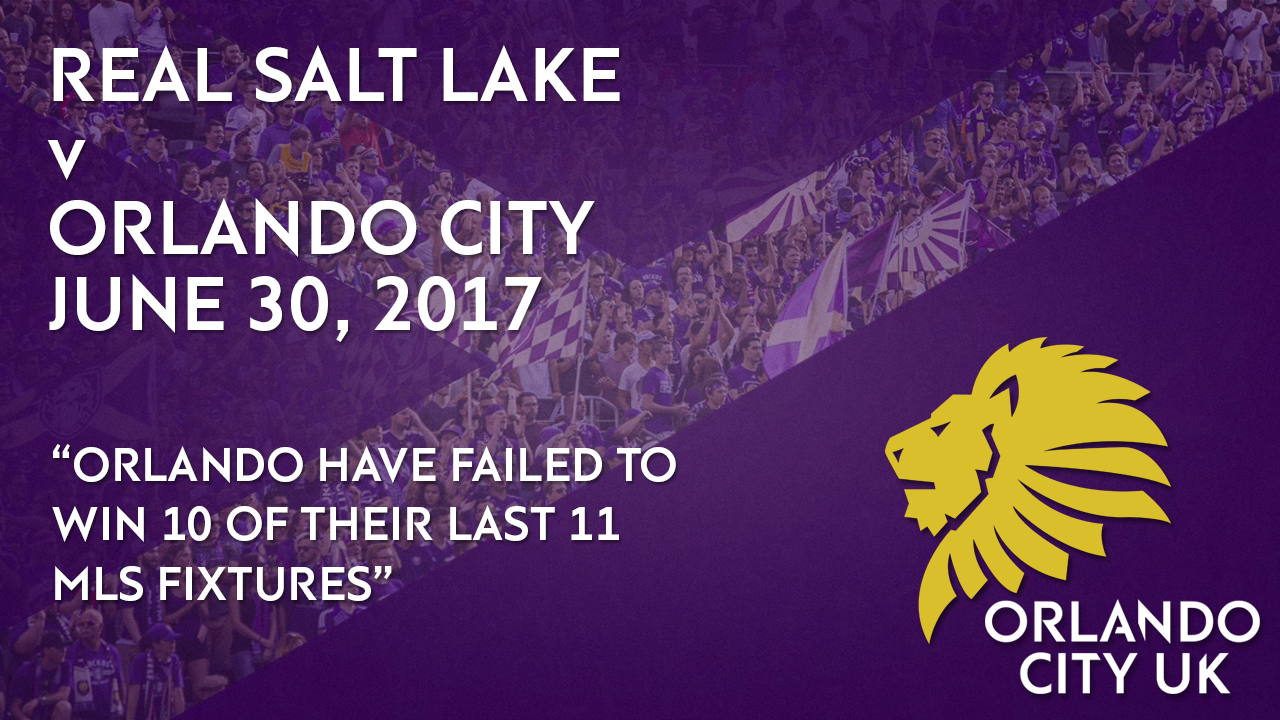 Although Orlando City SC still sit in the MLS Cup qualification spots right now, the Lions need a win – and fast!
An incredibly alarming stat, Orlando City SC have only won ONE of our last ELEVEN MLS fixtures and that was the 2-0 win over D.C. United on May 31st.
Losing FIVE and drawing FIVE of the other fixtures, Orlando City SC are still relying on the points gained from their fast start to 2017.
Struggling to gain many points from road games since entering Major League Soccer, we all know that three-point hauls at home are what we'll probably be relying upon to reach MLS Cup.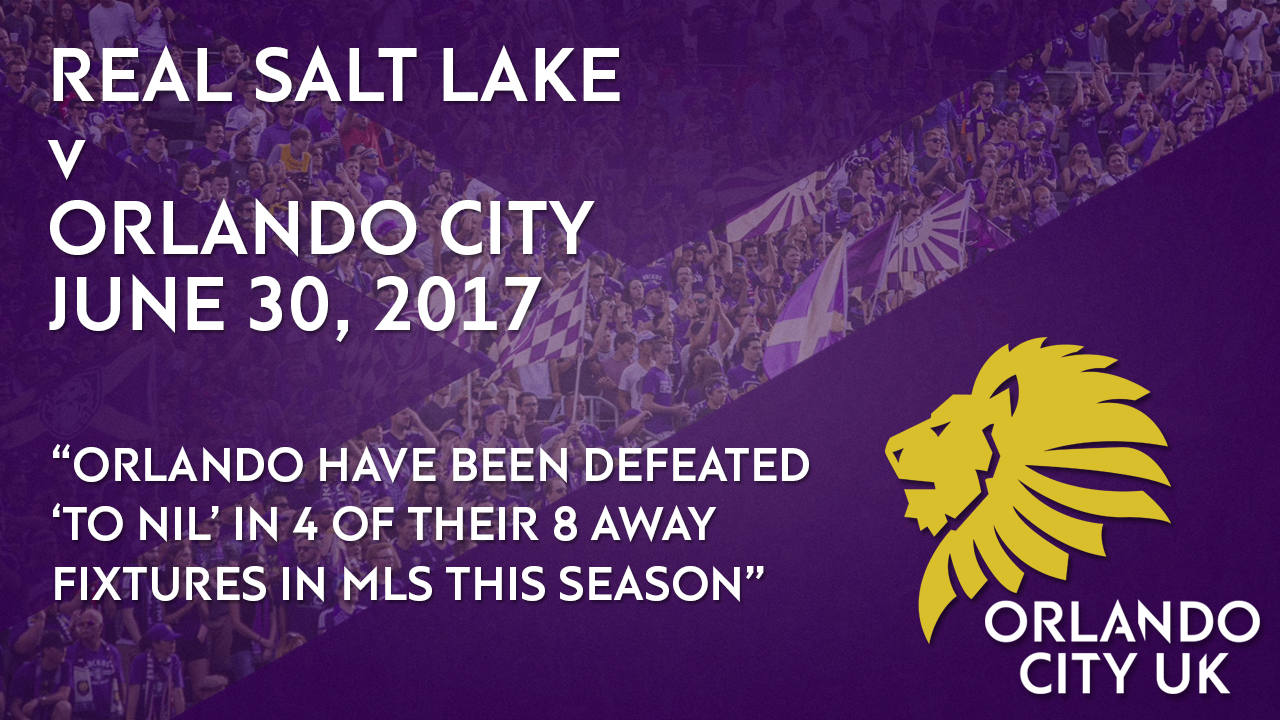 Going down 2-0 at Columbus Crew, 4-0 at Houston Dynamo, 1-0 at Minnesota United and 4-0 at Chicago Fire, Orlando City SC have been defeated 'to nil' too many times on the road this season.
Having conceded the second most amount of goals (26) in the Eastern Conference MLS Cup qualification spots right now, shipping so many goals is a bad habit we have to address sooner rather than later.
Chicago Fire 4 Orlando City SC 0 – Highlights – June 24, 2017 (Credit: Chicago Fire)