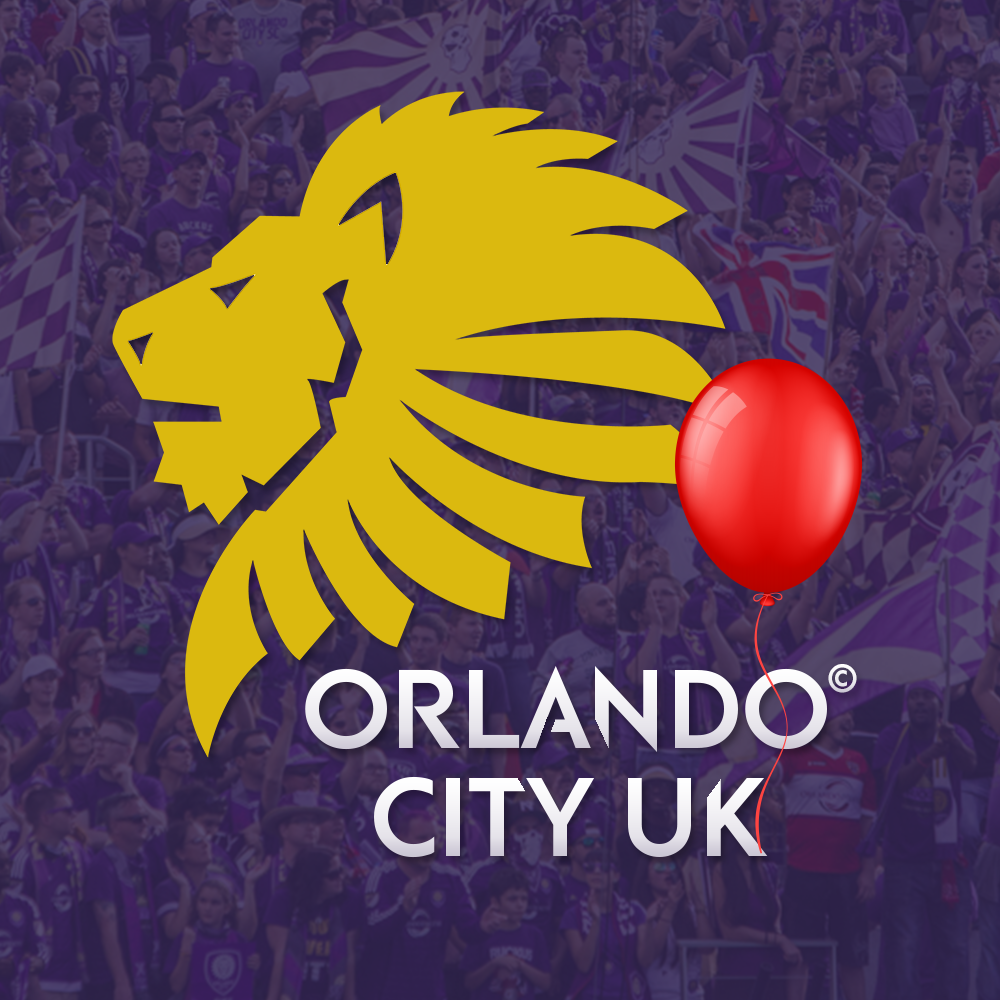 Here at Orlando City UK, we're wondering where the last two years have gone with today representing our second birthday after being launched in November 2015.
Although 2017 proved disappointing for Orlando City SC on the pitch, 2017 has been a simply incredible year for Orlando City UK,.
Continuing with our sole objective to celebrate and promote Orlando City SC on British shores, 2017 surpassed all our expectations.
Keep on reading below to catch up on everything Orlando City UK achieved this year.
7 Orlando City SC games, 1 Orlando Pride game, 1 Orlando City B game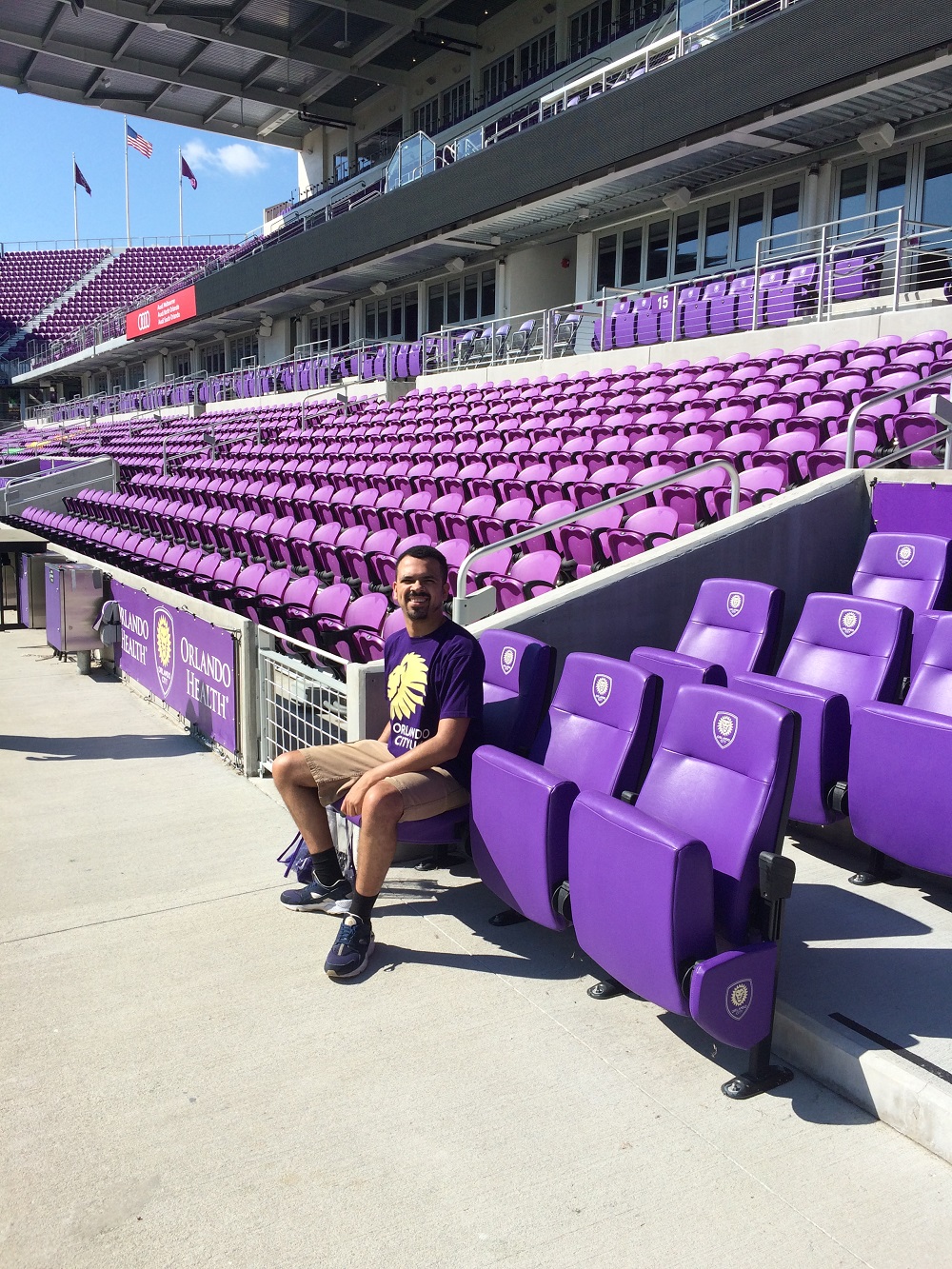 Successfully becoming the United Kingdom's Official International Fan Club of Orlando City SC in 2016, Orlando City UK were thirsty for more in 2017.
Making the move from Camping World Stadium to Orlando City Stadium, Orlando City UK simply had to attend the Lions' 2017 home opener in our brand new premises.
Lucky enough to source tickets for this historic fixture, we were delighted to see Orlando City SC defeat New York City FC 1-0 courtesy of a first-half Cyle Larin strike.
My Dad then revisited Central Florida in May / June where he attended four Orlando City SC fixtures and one game for Orlando Pride and Orlando City B each.
If that wasn't enough, I then revisited O-town in September / October where I saw Orlando City SC thrash New England Revolution 6-1 while drawing 0-0 with FC Dallas a few days later,
So all in all, not bad attendance for supporters based over 4,300 miles away across the Atlantic Ocean!
Exclusive training ground access
Want to say a massive thanks to the @OrlandoCitySC players that stopped by for a photo today! 👍🏽

Amazing day! 😮#OCSC #OrlandoCityUK #MLS pic.twitter.com/Zn4CsgJiCA

— Orlando City UK (@Orlando_CityUK) March 8, 2017
As part of our March 2017 trip to Orlando, this visit was simply incredible with Orlando City UK afforded exclusive training ground access at Sylvan Lake Park.
Watching Jason Kreis' side put the work in behind the scenes in anticipation of their away fixture at New England Revolution (a game that was later rescheduled), I owe a huge thanks to the Orlando City SC players who stopped by for a photo and autograph.
Player Rally Tunnel
#OrlandoCityUK On Tour 2017 🇺🇸 | Part 1️⃣0️⃣

The Rally Tunnel rehearsal was cool! Can't wait to do it for real at 4! 😁#ORLvFCD #OCSC #MLS pic.twitter.com/IMOD8kSYx0

— Orlando City UK (@Orlando_CityUK) September 30, 2017
As part of our September / October 2017 trip to Orlando, we enjoyed another incredible experience.
Actually stepping foot on the turf at Orlando City Stadium itself, I was lucky enough to hold an Orlando City SC flag as part of the Player Rally Tunnel.
If you're not familiar with the Rally Tunnel, these are the two lines of flag-bearing Lions supporters that welcome both teams onto the pitch for MLS fixtures at Orlando City Stadium.
Completing this ritual before the FC Dallas home fixture, it felt absolutely amazing being this close to the heart of the action.
One Watch Party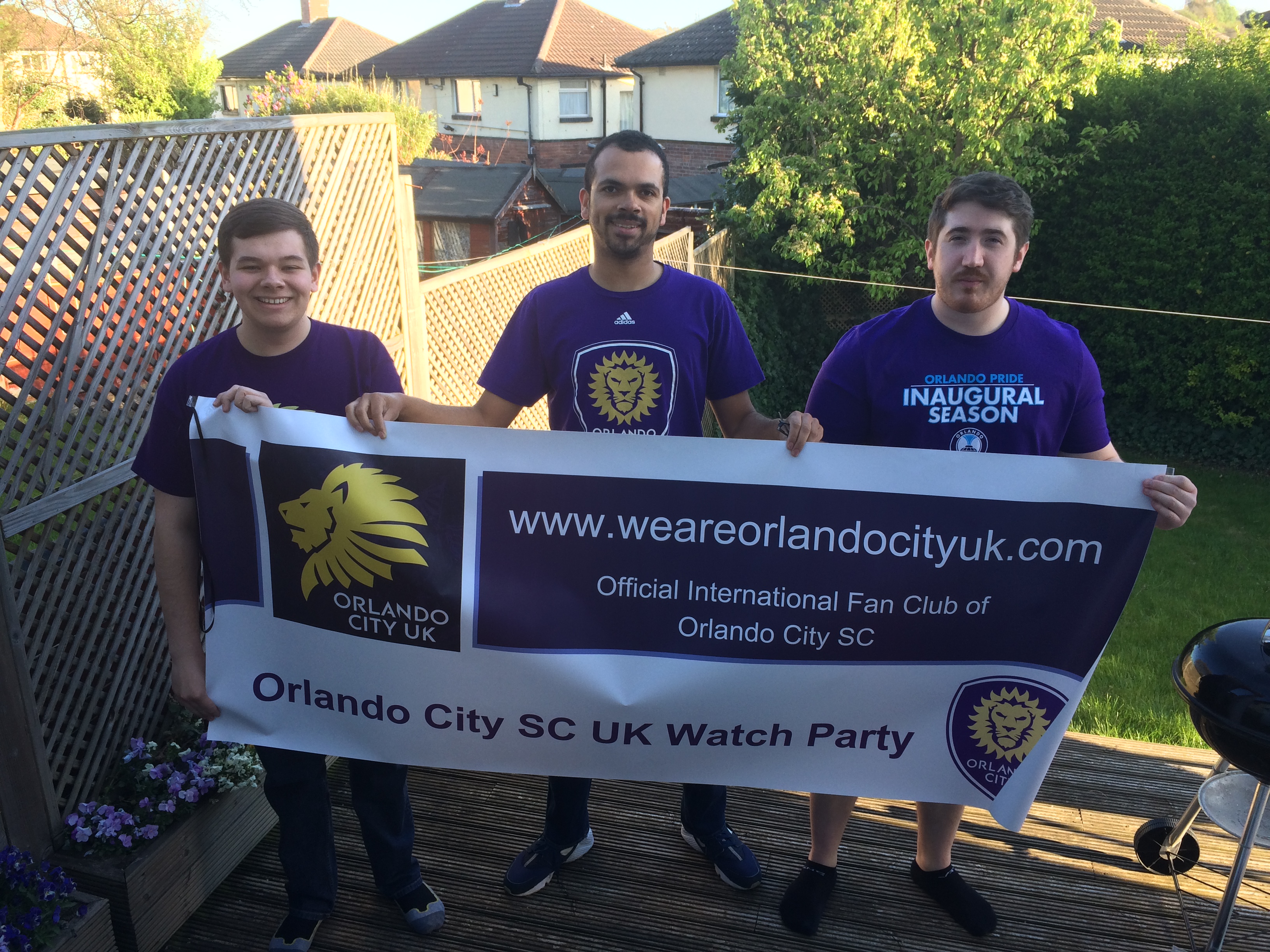 Although Sky Sports was very kind to Orlando City SC supporters with many games televised throughout 2017, organising Watch Parties proved more tricky.
With many Orlando City SC fixtures falling either too late in the evening or manageable timed games not being aired live on Sky Sports, we only managed a single Watch Party in Leeds on April 23rd 2017.
Fortunately however, this result marked one of Orlando City SC's best in 2017 with Jason Kreis' men defeating New York City FC 1-2 at Yankee Stadium.
Membership growth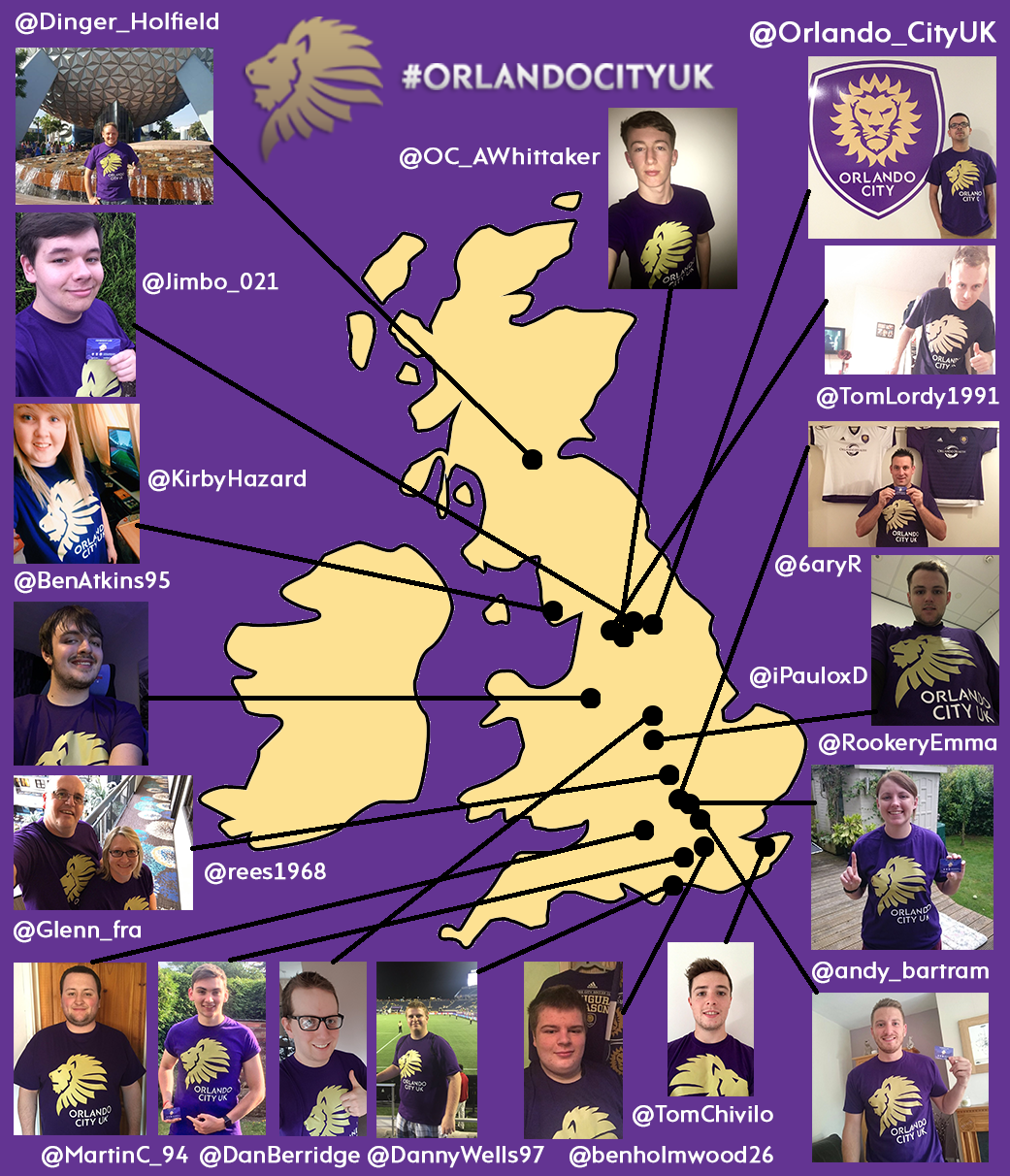 Orlando City UK membership continued to go from strength to strength in 2017 with over 30 Orlando City UK members spread across the globe at present.
With the vast majority of those members based right here in the United Kingdom of course, we're starting to run out of space on our Orlando City UK Fan Map!
Live Blog matchday coverage
70 MINUTES | 1-0

GOOOOOOOOOALLL! What a strike from Rocket @carlitosri11! 🚀🚀🚀 GET IN THERE!! Such a sweet strike! #ORLvCOL #OCSC #MLS pic.twitter.com/Tcs5t4ZA7G

— Orlando City UK (@Orlando_CityUK) April 29, 2017
Keenly watching Orlando City SC fixtures ever since our inaugural 2015 season in Major League Soccer, live blog matchday coverage yet again proved a key part of our offering in 2017.
Live commentating key plays in real-time on Twitter, with a fair share of GIFs thrown in for good measure, live blogs continue to prove a huge opportunity to engage and talk with passionate Orlando City SC supporters like ourselves.
36 Stats Previews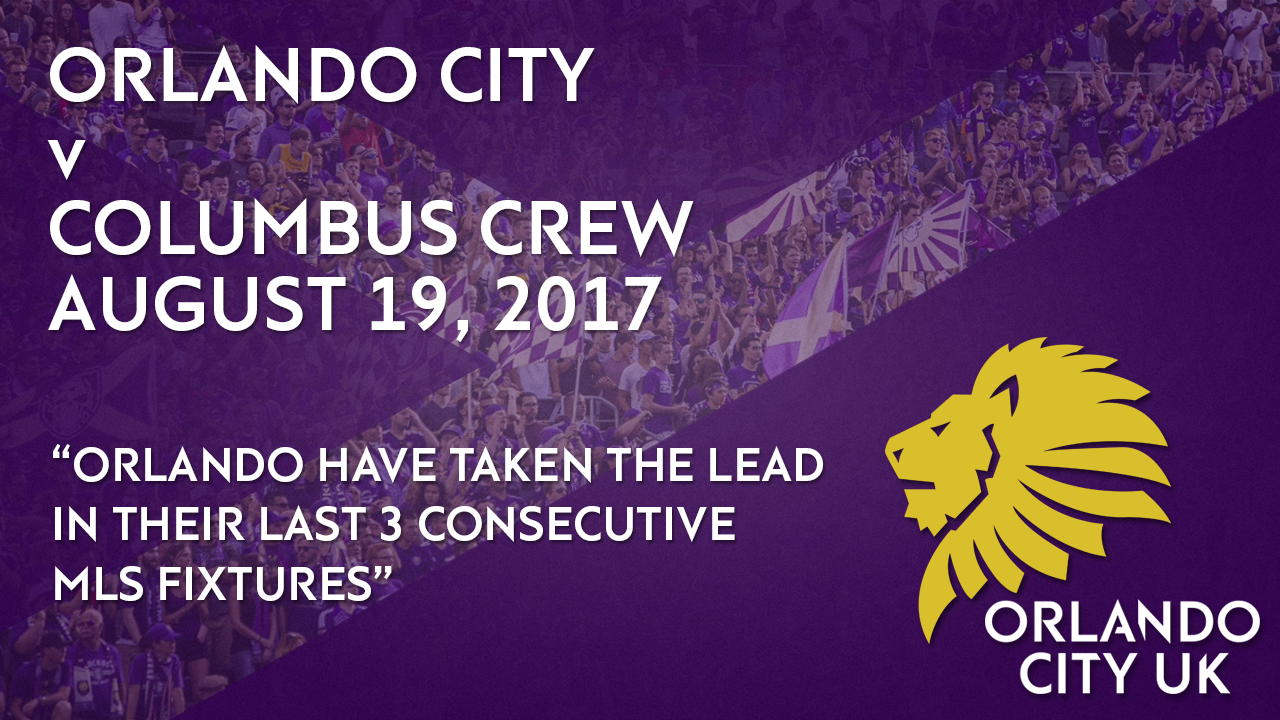 Completing comprehensive statistical previews for every one of Orlando City SC's 34 regular season fixtures in MLS, each article included seven individual stats.
Add in our stats previews for Orlando City SC's 2017 Lamar Hunt U.S. Open Cup fixture with Miami FC and the Fuerza Puerto Rico friendly, and Orlando City UK generated an incredible 245 individual stats in 2017.
Regular news & interview articles

NEW #OrlandoCityUK blog | Our exclusive INTERVIEW with @OrlandoCitySC MF @kdanieldeakin! 🦁🇬🇧

READ 📕: https://t.co/vdE4emAaCP#OCSC #MLS pic.twitter.com/WVnxDYJBDh

— Orlando City UK (@Orlando_CityUK) March 24, 2017
As well as our key offering of Orlando City SC stats previews, Orlando City UK continued to keep fans up to date with all of the biggest Orlando City SC stories in 2017.
As well as regular news output, we loved interviewing Orlando City B midfielder Danny Deakin as well as various Orlando City UK members including Nick Trump, Luke Manock and Tom Chivilo.
Also check out our latest interview with Orlando Magic UK, a new British website for avid supporters of Orlando's NBA franchise, Orlando Magic.
Meeting Kaká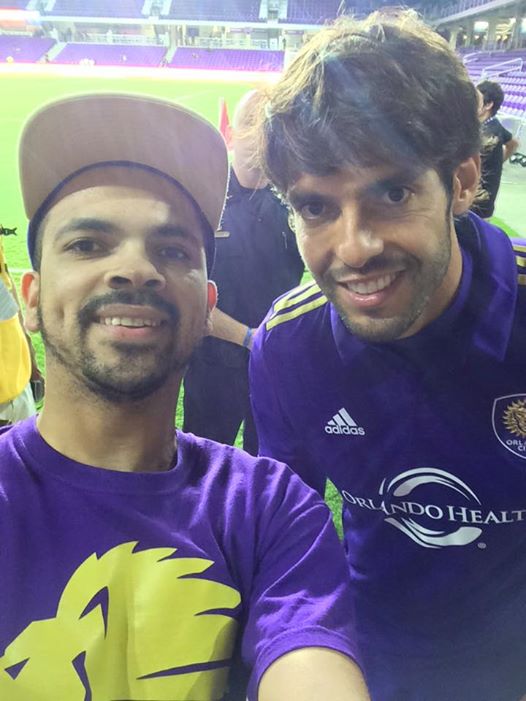 Lucky enough to meet Orlando City SC captain Kaká not once but TWICE in 2017, it was a surreal experience to be standing next to the 2007 Ballon d'Or winner.
Calling time on his three-year Orlando City SC playing career recently, we are so grateful to have met this legend during his time at the club.
Twitter Moments
When @Orlando_CityUK make it on Twitter Moments 🙌 pic.twitter.com/moTvWm6sqc

— Emma Trill (@RookeryEmma) August 3, 2017
With Orlando City UK keeping a keen eye on the 2017 MLS All-Star Game with both Kaká and Dom Dwyer involved, we were over the moon for Dom scoring against Real Madrid!
Tweeting our congratulations to Dom Dwyer, Twitter handpicked our tweet on Twitter Moments.
Thanks for your support!
Looking forward to providing coverage of Orlando City SC throughout the off-season and into 2018, we'd like to take this moment to say thanks to all of you for your continued support.
Let us know what content you enjoyed and what you'd like to see from Orlando City UK in 2018.