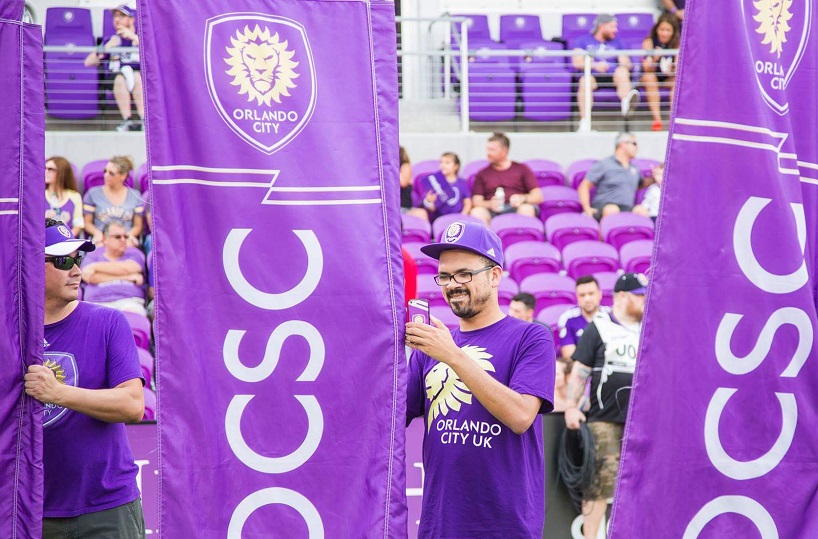 In what is now most definitely a yearly ritual, Orlando City UK are delighted to announce that we are revisiting The City Beautiful next month.
Crossing the pond for Orlando City SC's poignant fixture against Lions legend Adrian Heath and his Minnesota United side, we're counting down the days right now!
A poignant fixture
Travelling to Orlando on Thursday March 8th and returning to the UK on Thursday March 15th, we can't wait to see Jason Kreis' new-look Lions side live against Minnesota United on Saturday March 10th.
We selected this fixture, firstly because it will be fantastic to see City fans welcome back Inchy with a rapturous ovation and secondly because we simply couldn't wait any longer to be Stateside!
All the best to @OrlandoCitySC legend Adrian Heath who is the new @MNUFC head coach! 👏🏽

Except when we play them of course! 😜#OCSC #MLS pic.twitter.com/J1EfsYzRjd

— Orlando City UK (@Orlando_CityUK) November 29, 2016
Amazing experiences
Over recent years, we've been absolutely overwhelmed by the level of support and respect shown to Orlando City UK during our American visits and we're hungry for more.
Meeting so many friends and followers first hand, and enjoying lengthy discussions about all things Orlando City SC, we will be doing it all over again in little over a month's time.
The last time we visited Orlando in September / October 2017, I was lucky enough to step foot on the Orlando City Stadium turf itself, holding an Orlando City SC flag as part of the Player Rally Tunnel.
#OrlandoCityUK On Tour 2017 🇺🇸 | Part 1️⃣0️⃣

The Rally Tunnel rehearsal was cool! Can't wait to do it for real at 4! 😁#ORLvFCD #OCSC #MLS pic.twitter.com/IMOD8kSYx0

— Orlando City UK (@Orlando_CityUK) September 30, 2017
Our eighth LIVE Orlando City SC fixture
The forthcoming Minnesota United encounter will represent the fifth time I've watched a live Orlando City SC fixture at home.
Thus far, I'm delighted to say I'm yet to witness a Orlando City SC loss in fixtures we've played against Real Salt Lake (2016), New York City FC (2017), New England Revolution (2017) and FC Dallas (2017).
Now soon to take in an eighth live Orlando City SC fixture when adding in two City games my Dad attended in May / June 2017, Orlando City UK remains as loyal as ever despite being based over 4,000 miles away in the UK!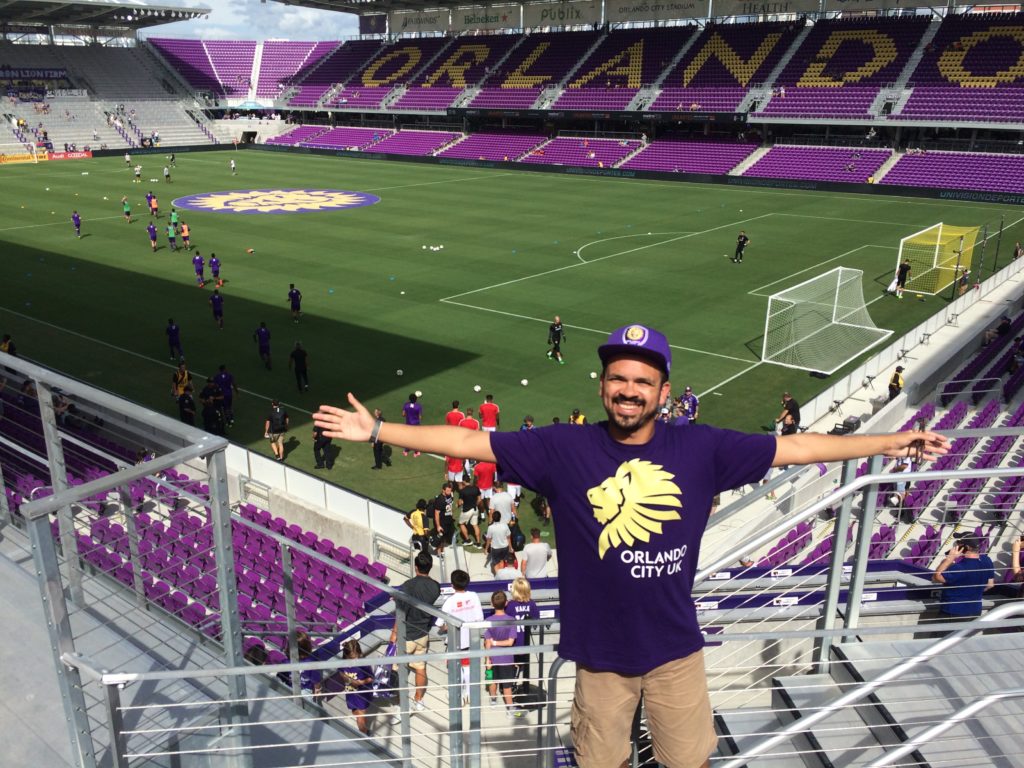 Keep an eye out for a series of Orlando City UK vlogs that I will be posting to our @Orlando_CityUK Twitter account during our stay in March.
Designed to make the Orlando City SC fan experience real, these will hopefully inspire more and more Brits to make the pilgrimage across the pond to see the Lions play live.
All that remains to say is see you soon Orlando. Bring it on!
Vamos Orlando!
Taylor
Are YOU a Brit who is already booked up or planning to see Orlando City SC play LIVE this year?
Comment below or tweet us at @Orlando_CityUK to let us know!